Back in October, a day of pampering for our street whānau lifted their spirits, and the organiser says there is overwhelming support to make it a regular event.
Kat'z Ruatara is part of a women's circle called Te Porohita o Mana Wāhine and works part-time at Lifewise. She had observed a gloomy atmosphere among the homeless communities around Tāmaki Makaurau heightened by the ongoing effects of COVID-19, and decided to get Te Porohita o Mana Wāhine onboard and do something about it.
The collective idea of an uplifting event called 'Fab It Up' focused on wāhine (but open to all), and came to life on Monday 10 October, marking World Homeless Day. Street whānau on Karangahape Road were invited to enjoy free haircuts and styling, manicures, makeup and the chance to change up their wardrobe.
"We wanted to have fun, especially as COVID-19 had hit so many of us hard. This was a great excuse to celebrate and look after our wellbeing as a community," Kat'z reflects.

"There was positive feedback for weeks afterwards."
The event was supported by Waitematā Local Board, Lifewise, Karangahape Road Business Association, Link Alliance, and Kāinga Ora.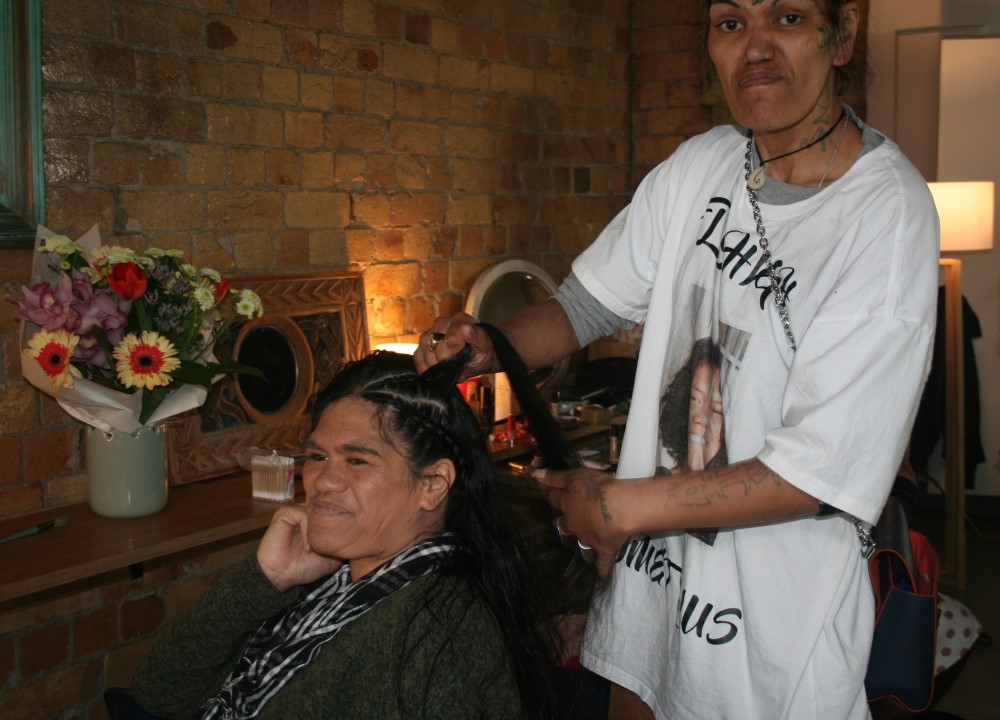 "It's great to see important events like this happening, empowering members of our community who have had an especially tough time the past few years," says Waitematā Local Board Chair, Genevieve Sage.
The 'Fab It Up' temporary salon on Pitt Street had some of Métier's amazing hairdressers on hand to make the magic happen. Makeup was supplied by Mecca Albany, and Koha Apparel jumped on board with the clothing.
Many of the event supporters were delighted by how it brought a spark back into the eyes of the people being 'fabbed up'.
"Everyone is keen to make it happen twice a year," says Kat'z.
The event was also a catalyst to start offering more activities for street wāhine, using the facilities at Kāinga Ora's Vincent Street Pop-Up.
Stay up to date
Want to stay up to date with all the latest news from your area? Sign up for your Local Board E-news and get the latest direct to your inbox each month.
Sign up for Waitematā Local Board E-news.