A group of Pasifika mamas – and a papa – are Manurewa's latest computer whizz kids.
All members of the Falelalaga Village group that keeps alive the Samoan weaving tradition, the graduates of the Manurewa Lifelong Learning Fund and 20/20 Trust delivered computer course are as familiar with keyboard tapping as tapa cloth.
Funded by Manurewa Local Board, senior residents are taught basic computer skills that enable them to embrace the digital age - and the latest graduates prove you are never too old to learn new tricks.
Murphy says group members should be proud of themselves. "They accepted the challenge of learning new skills and what they've done is magnificent."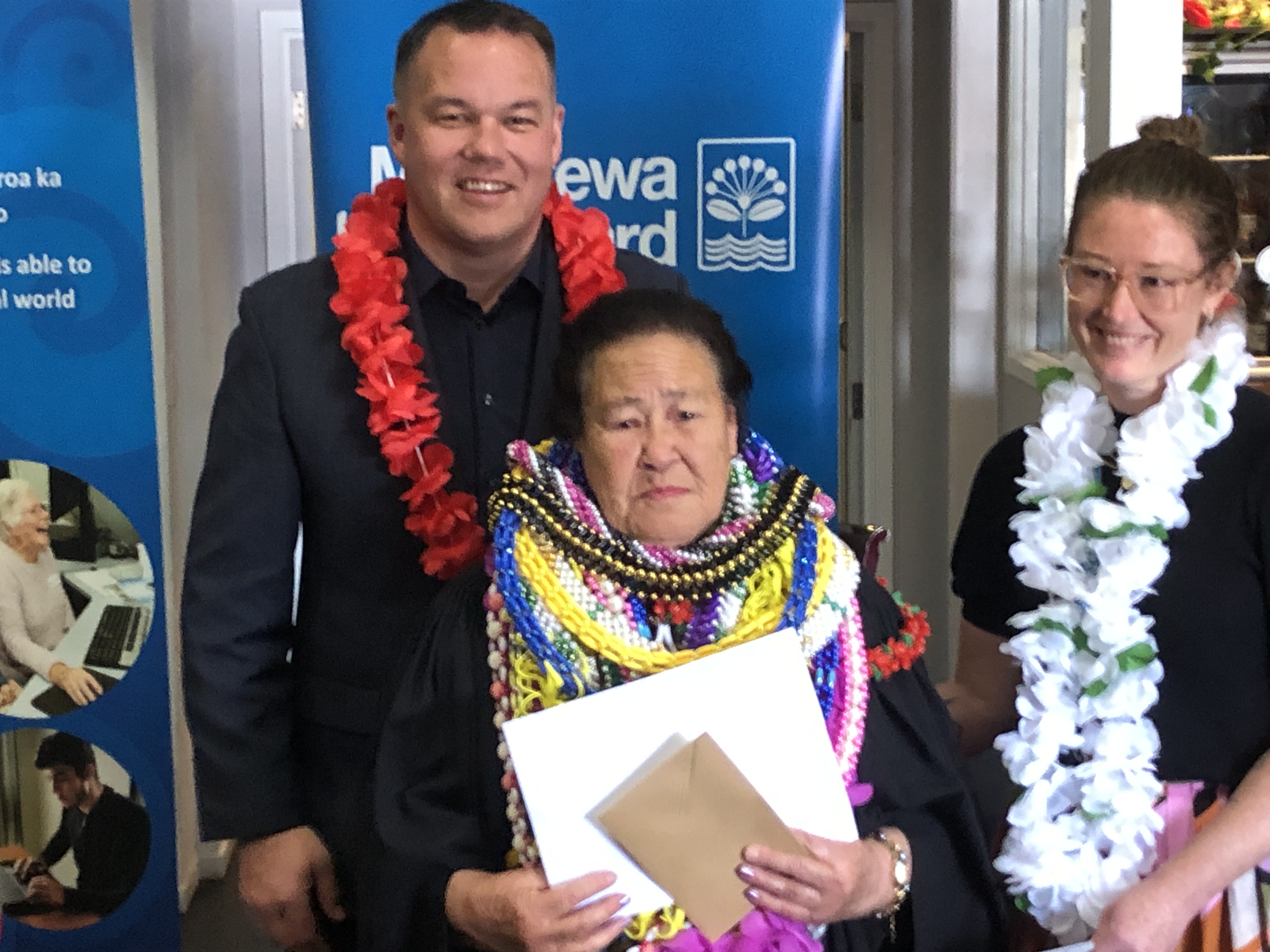 Complete with graduation gowns, the group attended a ceremony at Our Local in Clendon, with Manurewa-Papakura Councillor and Wiri Licensing Trust member Daniel Newman warning he knew where the graduates lived and might be calling on their services.
"It's amazing to hear that for some this is their first graduation of any kind. That's remarkable when they have been the leaders of their families, inspiring their children to do well here.
"Their bravery in coming to a new world to seek opportunities, often at a high price in terms of connection with family and village life, is commendable, and their willingness to keep on learning and inspiring younger ones is inspirational."
Manurewa Local Board chair Glenn Murphy says the fact Falelalaga is so active in maintaining traditions and keeping skills alive, means the graduates are the keepers of tradition at the same time as they are embracing the digital age.
"That is a special kind of commitment, to maintain and honour the past, to keep traditions, family and village ties alive, but also to embrace the modern world."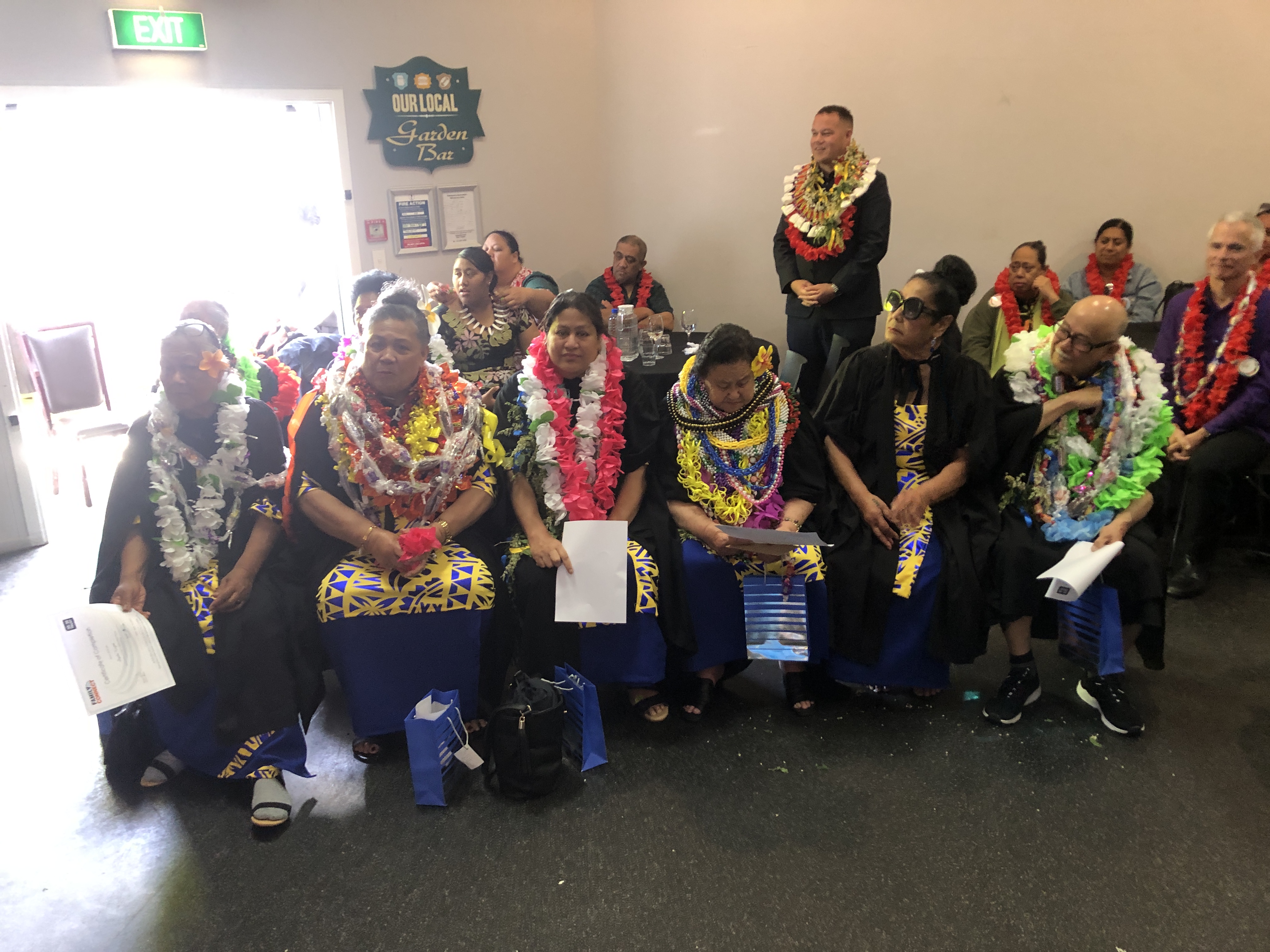 20/20 Trust chief executive Dr Warren Williams says the group is always proud of its graduates, who get to keep the devices they learn on.
"A digitally included person has reliable access to affordable digital devices and an internet connection and can confidently use them in their day-to-day life. We work hard to achieve that in the communities we work with."
Falelalaga founder Penina Tu'una'i Ifopo says there were 'challenges'.
"We had the one that talks, the one that doesn't listen, and the one that does the opposite of what you ask, but we also had laughter and love.
"I'm the product of the village that raised and prayed with me, and come from a line of master weavers, orators, storytellers, visionaries, educators, composers, and innovators. 
"My values - Atua (God), Aiga (family) and Alofa Fetausia'i (sharing love) - are embedded in what I do. I was born and cocooned in Laloaoa Musumusu and I'm blessed, gifted and honoured to bring my ancestors vision of Falelalaga to New Zealand."
The Lifelong Learning Fund is open for applications for grants up to $2000 for local study, courses, training or wānanga from those over 55 until 20 January.
Forms are in libraries and at Nathan Homestead. Email ayr.jones@aucklandcouncil.govt.nz, or call or text 027 243 4392 to get an application sent.