Tāmaki Makaurau's southern local boards came together recently to better engage and understand Māori issues.
Representatives from Franklin, Papakura, Manurewa, Ōtara-Papatoetoe and Māngere-Ōtāhuhu local boards met with AUT professor and Treaty of Waitangi author Paul Moon and Auckland Council treaty settlements manager John Hutton.
The hui was designed to improve understanding of Treaty of Waitangi issues, explain why Auckland Council recognises 19 mana whenua iwi and focuses on Māori outcomes, and underline the importance of relationships.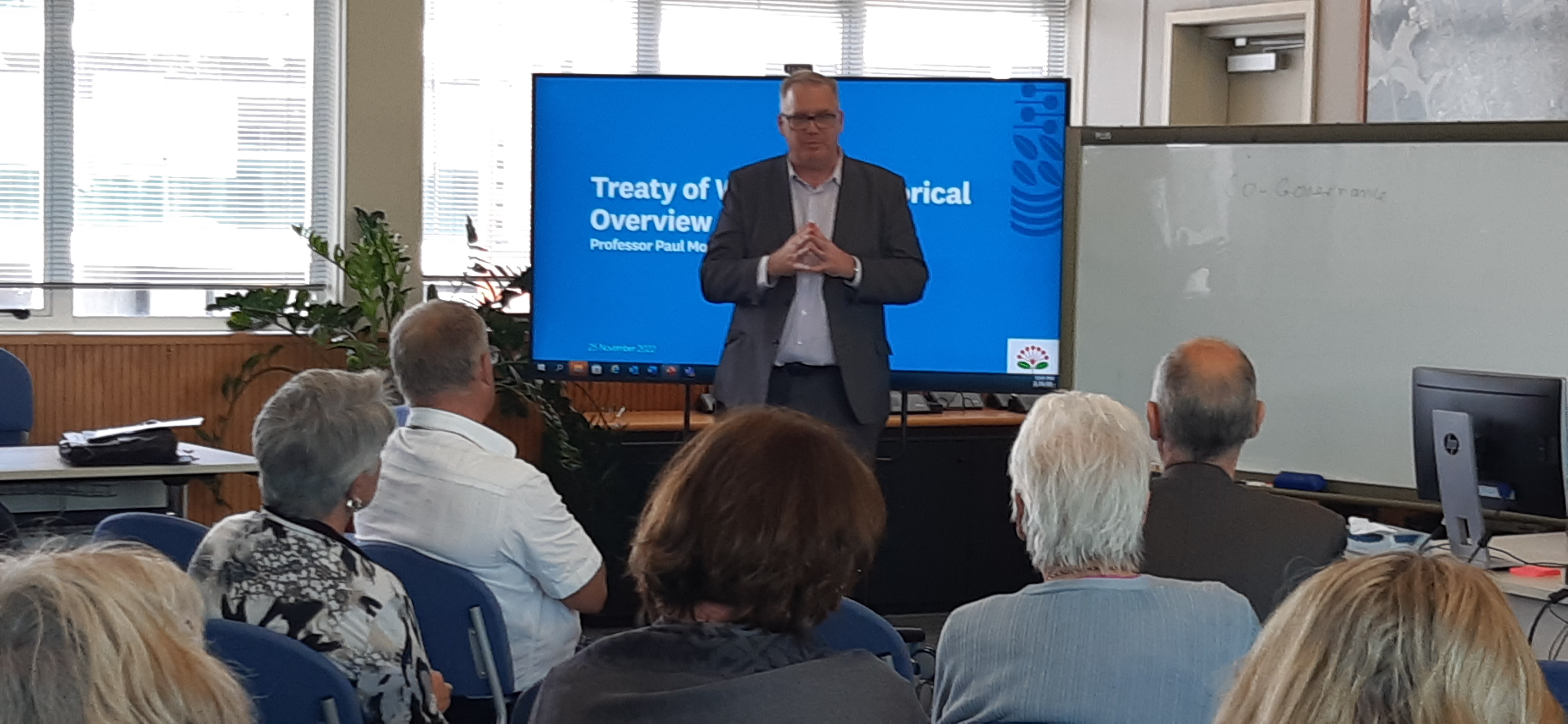 Papakura Local Board chair Brent Catchpole says the boards remain keen to work with iwi. "In 2015 hui were held to help establish how we could work together on the things iwi most wanted to achieve. Since then our board has tried to come together to recognise a Māori voice in the community."
Franklin Local Board chair Angela Fulljames says Ara Kōtui, funded by southern boards and formed out of those hui, helps improve Māori input into decision-making. "Iwi interests and board boundaries don't perfectly align. Ara Kōtui brings us together. As leaders, the challenge continues to be how we enshrine Māori aspirations in our decision-making."
Ōtara-Papatoetoe Apulu Reece Autagavaia says understanding anyone's issues is always a path to better relationships. "Pasifika and Māori have unique views and valuable insights, so improving input into decision-making and engaging with one another is important for us."
Deputy chair of the neighbouring Māngere-Ōtāhuhu board, Harry Fatu Toleafoa, agrees. "Relationships between iwi and elected members continue to grow, and if we keep building on that, and the trust being built, it can only lead to even more input and better decisions."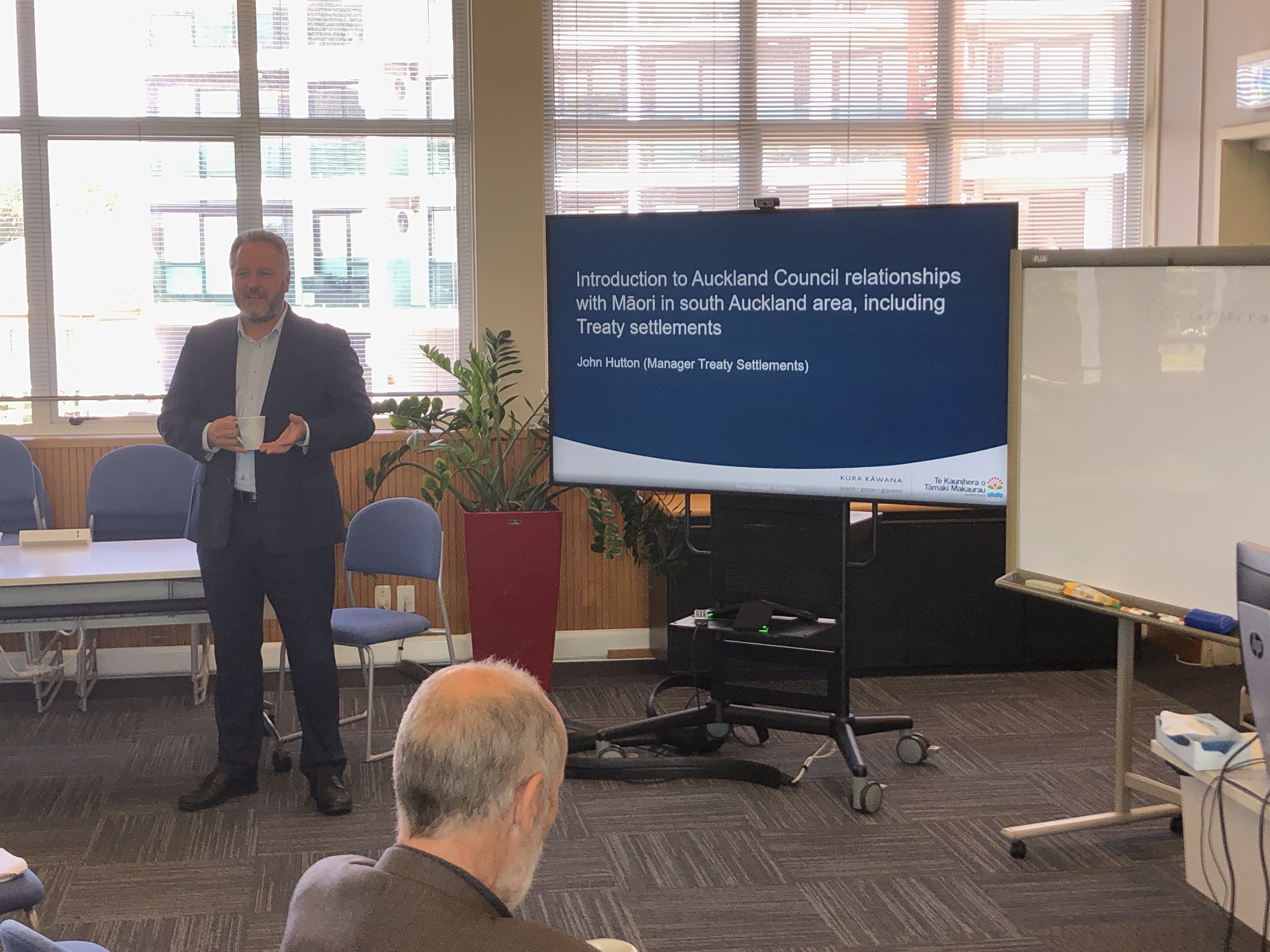 Manurewa chair Glenn Murphy says there's a willingness to face any challenges. "We are all Aucklanders, but probably South Aucklanders first. Our communities are more diverse than in many other areas and that's a strength we can build on to retain our uniqueness."
He says relationships move over time. "The people can change but there will always be a place for individual relationships and for joint approaches, which is why it's important for the boards here in the south to work together."
The city's Māori population is concentrated in the south and west. About 15 per cent of the Māori people whakapapa to the 19 recognised mana whenua groups, while 85 per cent have links to outside iwi.
Mana whenua groups exercise historical and continuing presence in an area, such as Ngāti Tamaoho in Papakura and Franklin, while mātāwaka groups represent Māori living within various rohe who are not mana whenua, such as the Papakura Marae community.
Autagavaia says it's important all voices are heard. "We all represent areas with mana whenua and mātāwaka groups. We're elected to do the best we can for all our people, and simple steps like coming together can help us do that."
Toleafoa says the proverb answering the question: He aha te mea nui o te ao? - What is the most important thing of all? sums it up. "He tangata, he tangata, he tangata. It is the people, it is the people, it is the people."