Young surfers who partake in Aotea Boardriders Club's lessons have ended the year on a high, with brand new surfboards to learn on thanks to a local board grant.
Aotea Boardriders Club (ABC) was started almost 20 years ago by a group of local surfers who had noticed similar clubs in other areas of the country.
They created a logo, made hoodies, and organised regular surf competitions. Since then, the club has become committed to getting the younger generation excited about the sport.
During the first and fourth school terms, members run weekly free lessons for children on Tuesday afternoons. Parents are encouraged to don their wetsuits and get in the water to keep the adult to child ratio high.
"There are usually around 20 kids at any one lesson," club secretary and founding member Eve Bellerby says.

"We teach them about safety in the water, do some 'pop-ups' to practise standing on the boards, then split off into groups of different levels."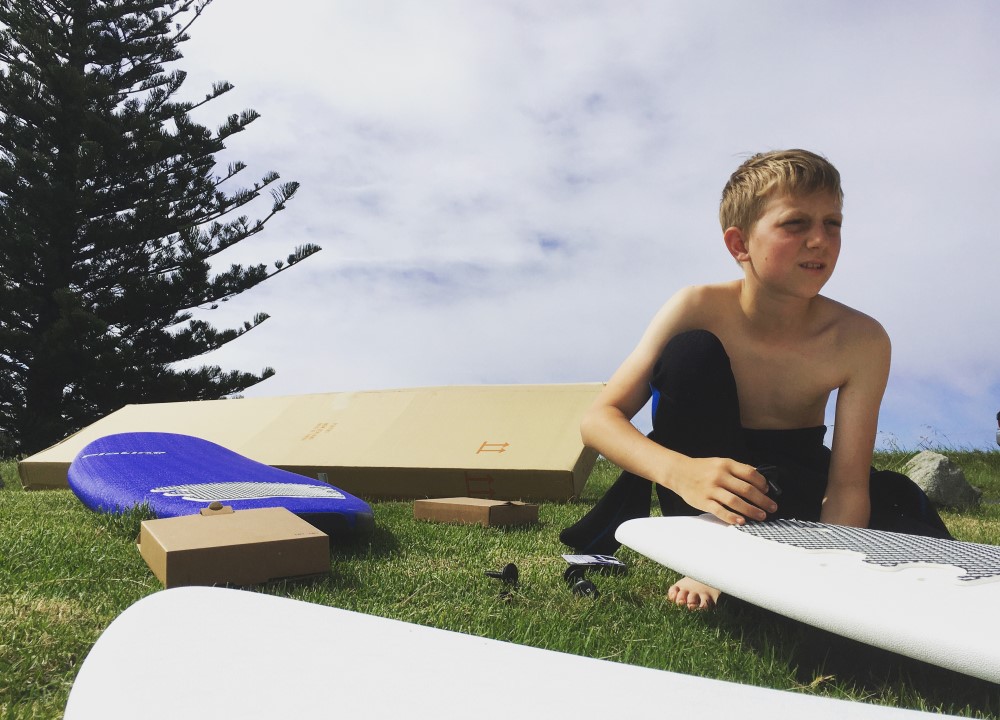 The Aotea / Great Barrier Local Board grant also covered fixing the club's damaged trailer which could not be locked. The club is planning on upgrading the trailer with storage brackets that would keep the boards in better condition so that they last longer.
"Living on an island, it's so important that our young people learn about water safety," says Aotea / Great Barrier Local Board chair, Izzy Fordham.
"We're thrilled to be able to support Aotea Boardriders Club in teaching them confidence and respect for the moana (ocean) in a safe and fun environment."
Surf school will be back at Memory Rock in Medlands at 3.45pm on Tuesdays from the second week of the school term.
Find out more information about grants that could help your community or environmental initiative here.
Stay up to date
Want to stay up to date with all the latest news from your area? Sign up for your Local Board E-news and get the latest direct to your inbox each month.
Sign up for Aotea / Great Barrier Local Board E-news.