Kids love water, and as the days get warmer, it's the ideal time to shine a light on the fantastic free water-based playgrounds around Auckland. Splash pads are a fun, safe option for kids of all ages to get wet and wild, and paddling pools are a great place for them to develop water confidence – so get splashing.
Grab a coffee and set the kids loose at Wynyard Quarter. The prominent Wind Tree's pool reflects light into the artwork and illuminates the sculpture's movement. It is also a hit with kids of all ages looking to cool their feet. The adjoining Silo Park Playline is a fun, interactive series of pipes that include a water mister that's lovely on hot days.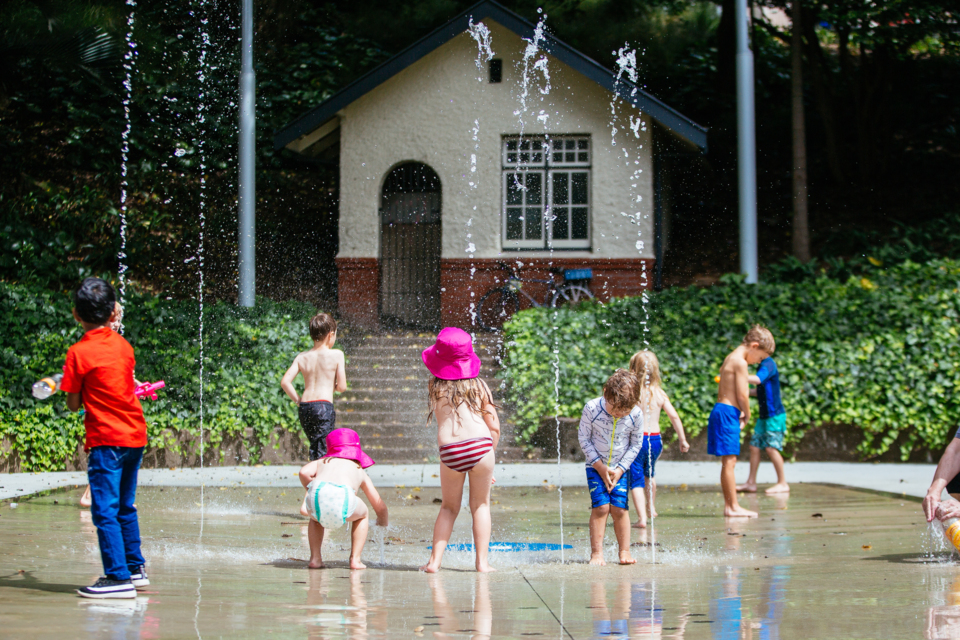 Myers Park has been a popular spot for water play for more than a century, with the splash pad built on the site of the original paddling pool, which opened in 1916. The surrounding historic park – which can be accessed via Queen Street, Mayoral Drive or Karangahape Road – also offers a classic urban playground and there are plenty of trees for shade on a hot day.
As well as a splash pad, Waterview Reserve has a well-equipped playground that's been designed to appeal to tamariki and rangitahi, making it a great place to spend a day. Take a spin on the bike and scooter tracks, too.
Potters Park, at the intersection of Dominion and Balmoral Roads in Mount Eden, is on a 3ha reserve and home to Auckland's first splash pad. Once you've had your fill of exciting tip buckets and unexpected water jets, dry off and head to one of the nearby eateries to grab some lunch or have a picnic in the park.
Up on Whangaparāoa Peninsula, the award-winning Stanmore Bay Pool and Leisure Centre has a suitably beach-themed outdoor splash pad (Stanmore Bay Beach is just down the road). The complex also has an on-site cafe and badminton courts, so there are plenty of reasons to visit.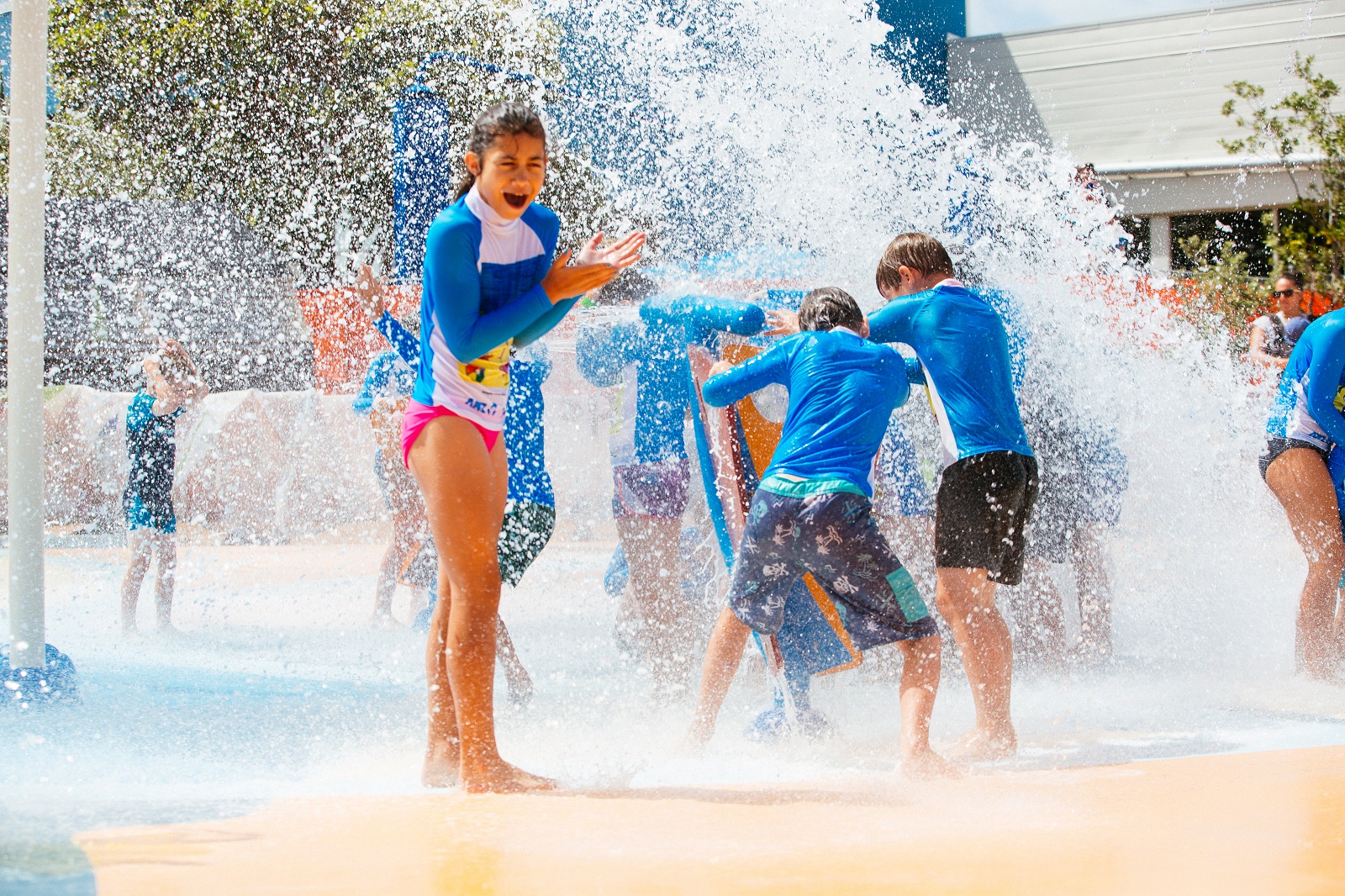 In the running for the prettiest splash pad in the city, Ōtāhuhu Pool and Leisure Centre's water playground has colourful flower-shaped fountains and a tipping bucket that looks like a giant water wheel.
Don't have your togs? No problem. At Moana-Nui-a-Kiwa Pool in Māngere, as with most splash pads, the swimwear requirement is relaxed as it's not an actual pool. Olders kids will definitely want to bring their togs though so they can zoom down the hydroslide.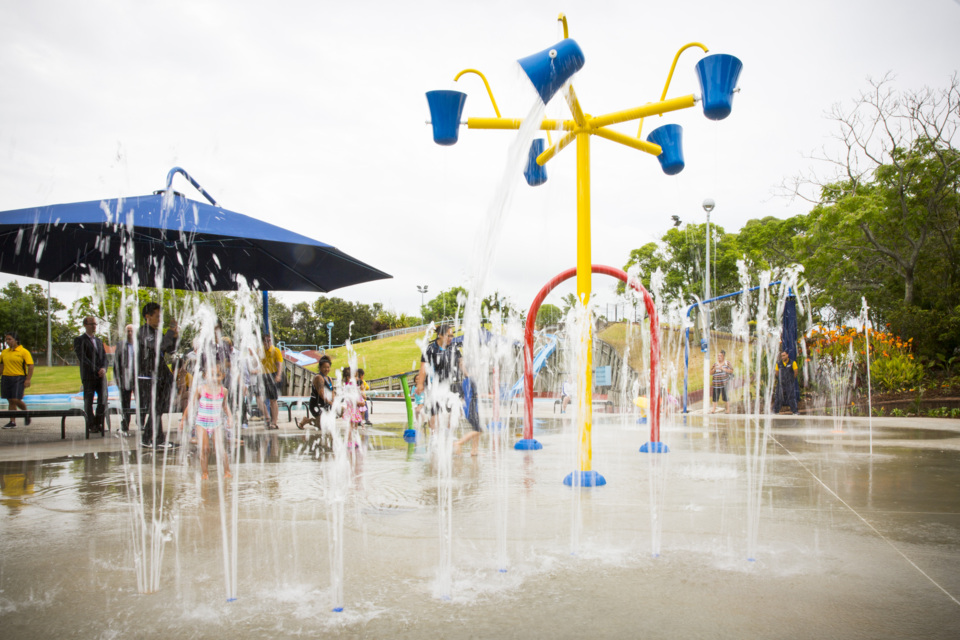 Grey Lynn Paddling Pool doesn't have a splash pad but is worth a mention because it's a great size and depth for young ones to gain confidence in the water, has a shade sail and lifeguard on duty during opening hours. After your swim you can head to the nearby Grosvenor Street playground to burn off any excess energy.