It's been years since Pascal Atiga-Bridger snuck around with a spray-can tagging.
These days he still has a spray-can but he's in a high-vis vest and desperate to be noticed.
The one-time tagger has been part of a crusade led by the Beautification Trust to replace unsightly tags with vibrant murals and street art.
A couple of decades ago tags were such a concern that St Elizabeth's Anglican Church's youth group took to the streets to clean up Clendon.
Often the tags were back quickly, but the group refused to quit and eventually the Manukau Beautification Trust was born out of its efforts – largely driven by recently retired trust dynamo Barbara Carney.
The charity was determined to fix an issue that continues to cost ratepayers large sums.
Manurewa Local Board Deputy Chair Matt Winiata says tagging is still a problem, but the area looks better now.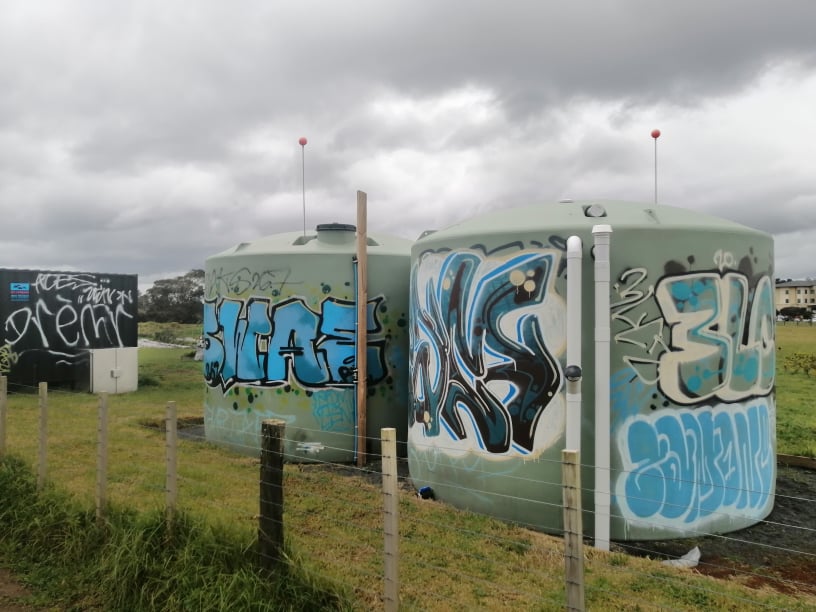 "The trust has done amazing things, not just in graffiti removal but in schools, around the environment, and of course at its recently opened recycling centre in Holmes Road."
And while it was doing that work, Pascal was joining other ex-taggers to run workshops and lead art projects. "It's the classic poacher turned gamekeeper story," Winiata says.
"Pascal has used his skills to influence who knows how many young people to use their talents in a creative and more positive way than by tagging."
The man with the can is modest. "Tagging was just a thing I did at school. I got a buzz out of it. We all knew we were doing something we shouldn't.
"Now I get paid to paint," he says.
It's a big turnaround for a man who would eventually study art formally at the age of 39, something he thought would never be possible coming from a background where there was little money.
After completing his degree, Pascal began painting murals and got a job at the trust, where his obvious skills were put to use with high school students.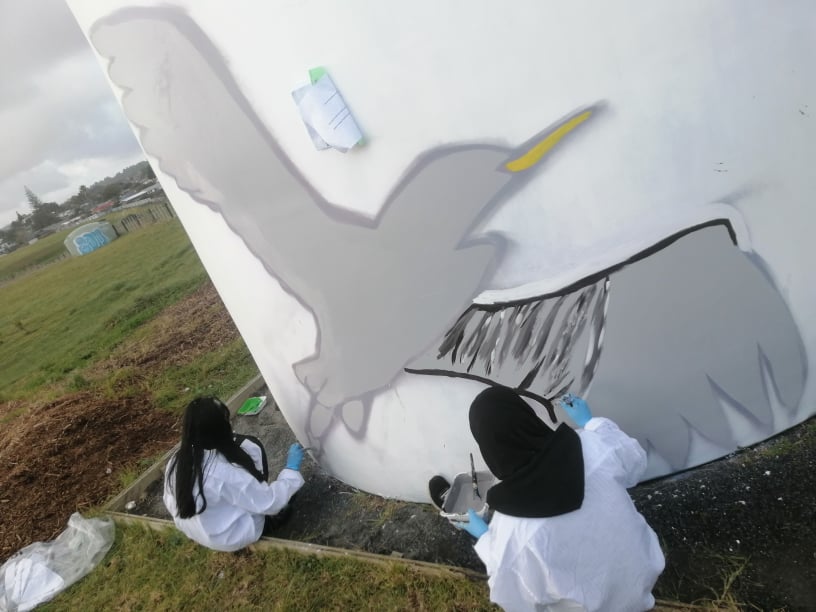 Manurewa-Papakura Councillor Daniel Newman says Pascal has brought more than just his artistic skills to the trust. "He relates so well to young people because he's lived their lives. He's engaging, funny, talented and endlessly positive."
Today the trust remains contracted – among its other work – to clean graffiti in Auckland Council's southern local board areas. To report graffiti to the Trust to enable its quick removal, call 09 269 4080 or 0800 END TAGS (0800 363 824), email graffiti@beautification.org.nz or go online here.
"The trust's education programmes have encouraged mural painting and our young people have got behind that and taken a sense of ownership for their own streets," Newman says. "Pascal has been vital to that process."
You can see more of Pascal's artwork here.