One of Tāmaki Makaurau's most iconic festivals is back. After a three-year break, Diversity Festival returns on Saturday 4 March to Hayman Park in Manukau.
The free, fun, whānau event celebrates the vibrancy of South Auckland's multicultural community through delicious food, live performances, arts, crafts, exhibitions and displays.
Ōtara-Papatoetoe Local Board's signature event, the festival showcases an array of diverse local talent, businesses and community groups.
Board Deputy Chair Ofa Dewes is excited to see the event return.
"Ōtara-Papatoetoe is home to residents of more than 100 ethnicities, and so we believe our community exemplifies the cultural melting pot that is Auckland."
"Much of our area is made up of youth, Pasifika, Māori and Asian ethnic groups. Diversity is woven into the fabric of our community and the festival is a chance for us to proudly display and exchange all the experiences of our people."
"With so much great food, music, arts and culture to be shared, the aim is to uplift and empower our neighbourhoods to be more inclusive, well-connected and prosperous."
The Diversity Festival has drawn big crowds since it was first held in 2018 in partnership with the World Council of Sikh Affairs.
Preparations are underway and potential stallholders and performers wanting to be part of the event, can register an expression of interest here.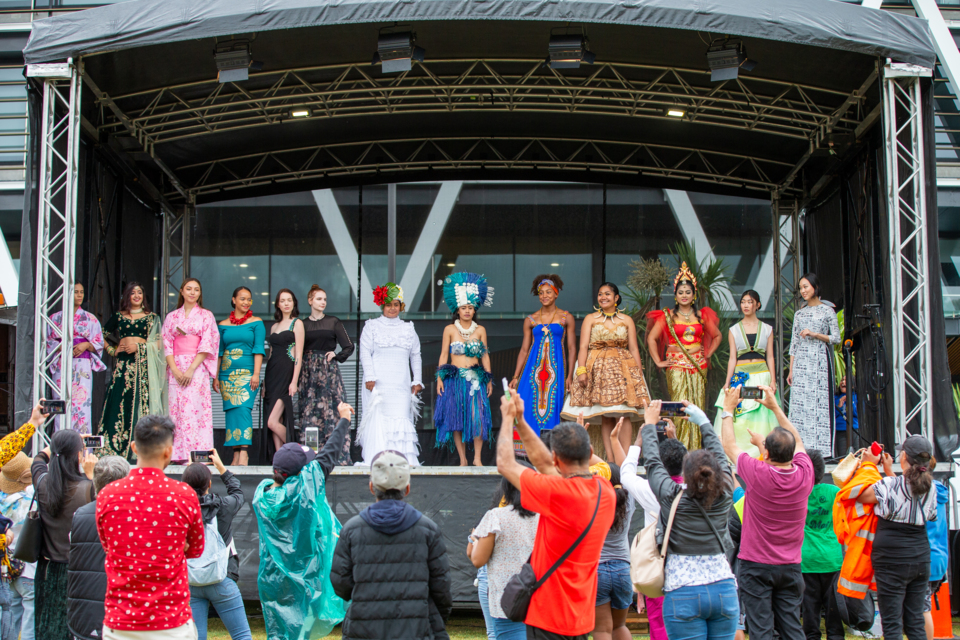 Ionatana and Rudy Roebeck-Iva are bringing their Zumba with ZSwagg back to the stage. The duo will crank up the festival with the same electrifying energy they bring to their classes in Ōtara, Papatoetoe, Pakuranga and Royal Oak.
"We can't wait to be back on stage with an amazing crowd," says Rudy.
Also confirmed are Carribeanz Southern Stars Steelband, Dancing Siblings, Kolotaha Dance Group, Manukau Beijing Opera Society and Women of Worth.
Look out for updates on the Ōtara-Papatoetoe Local Board on Facebook or sign up to receive our monthly e-newsletter updates here.