From 22 February 2023, Tāmaki Makaurau will come alive with vibrant sights and sounds of the biggest kapa haka event in the Māori calendar, Te Matatini. The festival will be held over four days at Ngā Ana Wai Eden Park, the first time this prestigious competition has been hosted in Tāmaki Makaurau since 2002.
Te Matatini is held every two years, in a different city every time. It is one of the most highly anticipated events for performers, their whānau and the mass of passionate kapa haka fans throughout the world.
Kapa haka is the major artform through which Māori can access and express their cultural identity in te reo Māori, sharing their unique narratives through the beauty and power of waiata and dance. Kapa haka groups around the world look forward to Te Matatini as the pinnacle event to showcase the very best of the best. Te Matatini turned 50 in 2022, so the 2023 festival also celebrates this incredible milestone.
Competition among the rōpū (teams) from across the motu and beyond will be fierce and passionate. It will be the culmination of years of hard work, especially poignant due to Covid restrictions delaying the festival twice.
With unswerving dedication to bringing their best to the national stage and bring a fresh, creative approach to captivate the judges and audiences, the teams have spent thousands of hours composing, learning and rehearsing, first to qualify at their regional competition, then to prepare a single performance compressed into thirty minutes for the national stage. In the end, it is all worth it to go after the supreme title of Toa Whakaihuwaka (overall winner).
New songs and arrangements are a tightly guarded secret until the big reveal on the day, and many will go on to become instant hits or viral sensations.
Get more information on Te Matatini events and activities across Tāmaki Makaurau at aucklandnz.com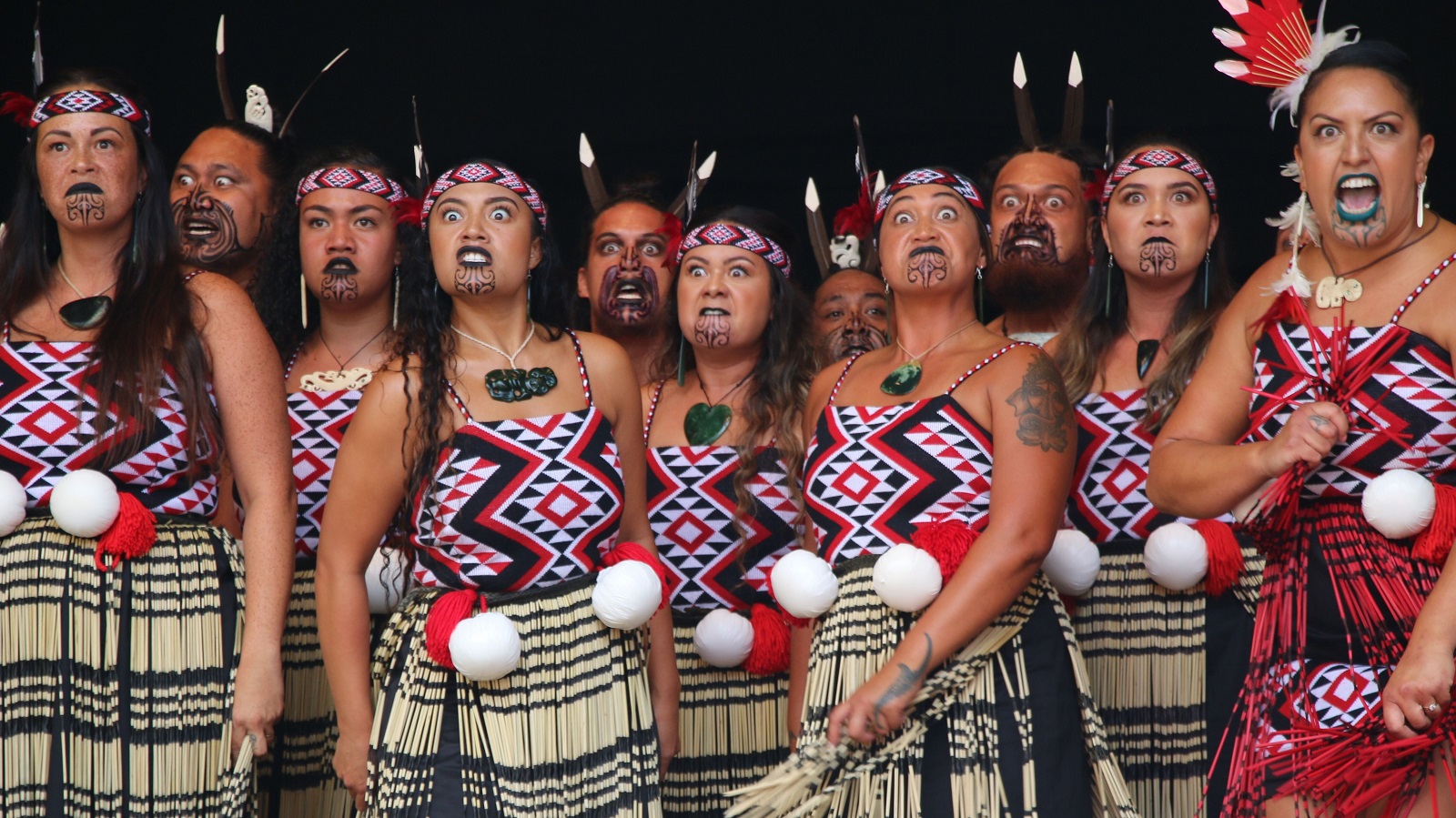 A true Tāmaki Makaurau welcome – and a cultural boost
For Aucklanders, hosting Te Matatini in our region is an opportunity to welcome manuhiri from all over for four magical days, to come and support our local Tāmaki Makaurau kapa haka star teams at Eden Park (see the full list of teams competing here), be transported by the thrilling performances by watching online via TVNZ; or experience the buzz and cultural vibrancy through complementary activities around the city.
For major festival sponsors including Ngāti Whātua Ōrākei and Tātaki Auckland Unlimited, it has brought an opportunity to collaborate with each other to support the festival, both financially and through activities that manaaki (show care to) the performers and their supporters and provide a wonderful experience of our region.
Tātaki Auckland Unlimited CEO Nick Hill says it's important the tens of thousands of fans and whānau members coming into Tāmaki Makaurau during the festival experience a "true Tāmaki Makaurau welcome".
"Through collaboration and support from across our Auckland Council whānau, including Eke Panuku, Auckland Transport, Watercare, and hosts Eden Park, Ngāti Whātua Ōrākei and Tāmaki Makaurau Senior Kapa Haka Society, we can all do our part to welcome thousands of supporters to our region.
"We will be able to showcase and celebrate Auckland's unique Māori identity and encourage first-time or die-hard kapa haka fans to come along to Eden Park; or encourage local and global audiences to watch online to experience the joy of kapa haka. Along the way, we will all be contributing to the celebration and revitalisation of te reo Māori."
Marama Royal, Chair of Ngāti Whātua Ōrākei Trust, says they are proud to be named the host iwi of Te Matatini Herenga Waka, Herenga Tangata.
"We look forward to welcoming the multitudes from across the country and the world, to Te Kahu Tōpuni o Tuperiri here in Tāmaki," she says.
"This is such a significant kaupapa Māori event, one that really celebrates our culture, our language and our people. Following the postponement of Te Matatini 2021, it is wonderful to once again see and feel the haka hype as Te Ao Māori prepares to experience the best kapa haka the world has to offer at this legacy event. 
"Nō reira haere mai e ngā iwi, haere mai e Te Matatini. Haere mai ki a au, ki Te Kahu Tōpuni o Tuperiri."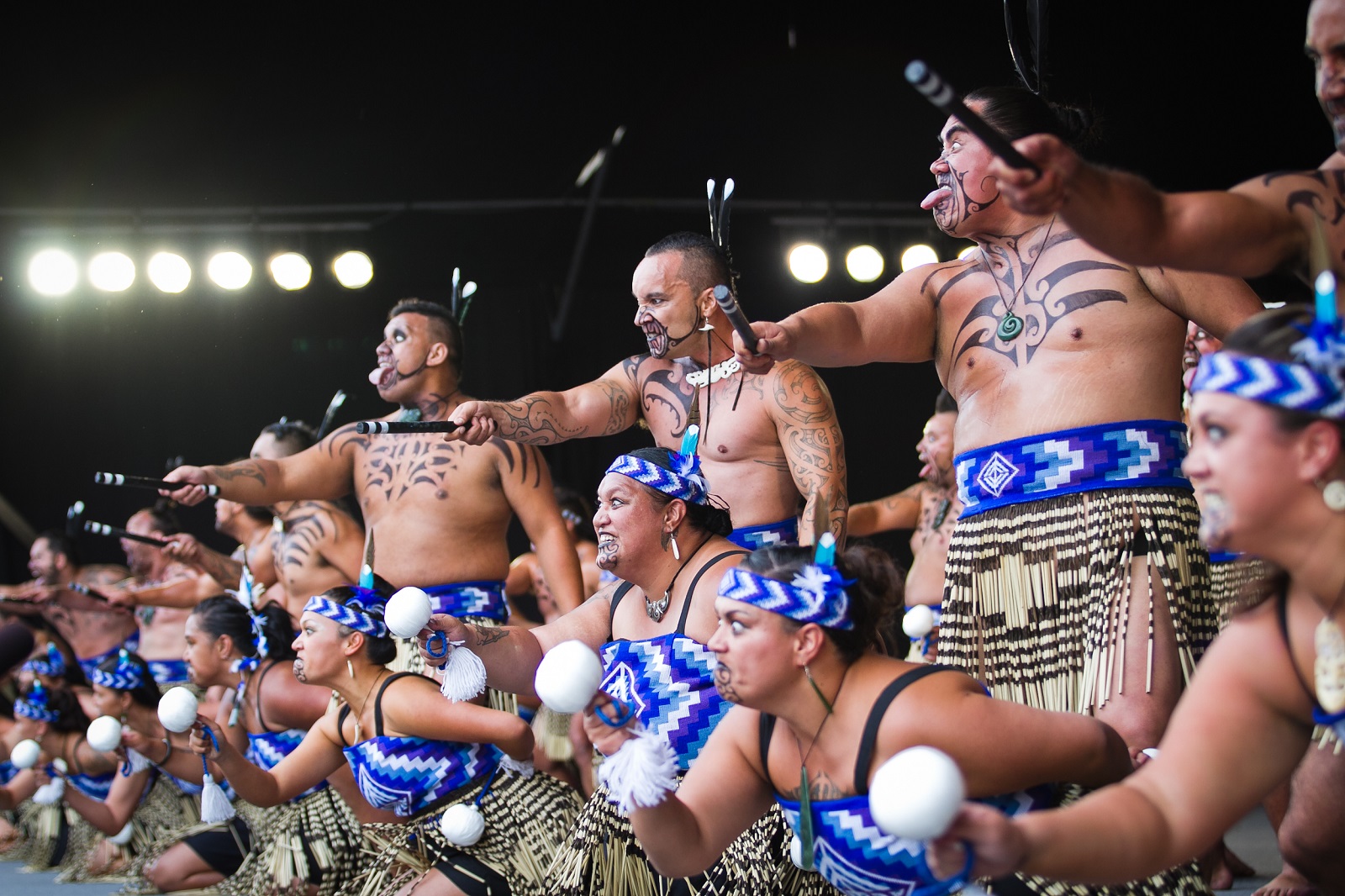 Inspiration for all aspects of life
While star performers are admired among Māori rangatahi (youth) across kura (schools) and community kapa haka groups, kapa haka is an art form that spans generations and, increasingly, inspires and calls to young non-Māori, too.
Te Matatini Chief Executive Carl Ross says this is because joining a kapa haka group brings all the benefits of belonging to a highly disciplined and creative team, and the sheer joy and beauty inherent in the art form.
Kapa haka, he says, provides a strong foundation for Māori development "in all aspects of life".
"Research undertaken over two years has highlighted evidence of the fiscal contribution kapa haka makes to the national economy as well as positive attributes towards the Māori health index, the increased academic achievement levels of students who actively participate in kapa haka, and the revitalisation of te reo Māori."
A winning legacy
For kapa haka hosts, Tāmaki Makaurau Senior Kapa Haka Society, a strong showing from Auckland-based kapa haka rōpū is a winning legacy, and a matter of great pride. 
Chair Paora Sharples says in the 50-year history of national kapa haka competitions, Tāmaki Makaurau have won the nationals the most, eight times.
"This year, we happen to have the current champions in the form of Ngā Tūmanako from Hoani Waititi Marae in West Auckland competing," he says. "Other Tāmaki Makaurau national champions competing are Te Roopū Manutaki (1977 and 1990) and Te Waka Huia, who won in 1986, 1992,1994, 2009 and 2013."