Work to complete the playground renewal at Howick Domain is well on track.
Howick Local Board chair Damian Light says the one thing no one can avoid is getting older.
"And that's no different for the Howick Domain playground.
"It's a playground that's served generations of locals, but it was getting a bit past its best.
"The decision to go for a full renewal led to the consultation being undertaken back in 2021 so the community could tell us what it wanted to see at the park, and a new playground was designed and approved.
"But the project was delayed by consenting issues and physical work should now be completed by the end of March, though that depends on the weather."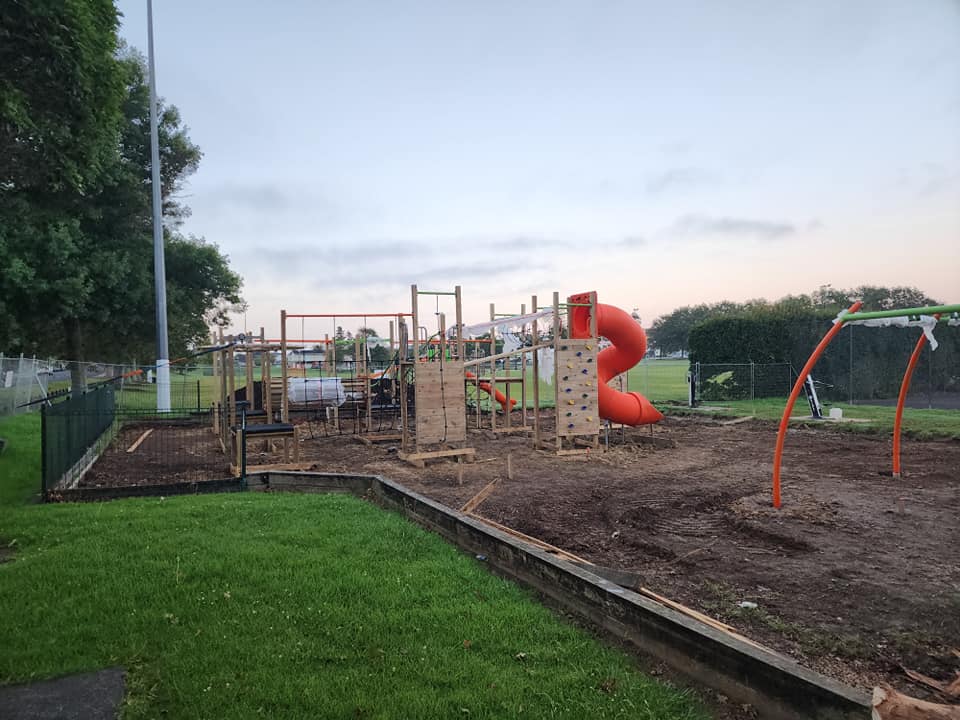 The existing playground has been demolished, new equipment has been sourced and is ready for installation, new playground edging is being put in place and the wood chip safety surface replaced, while extensive work has been undertaken to improve drainage in the general area.
Light says the existing Local Board Plan, currently being rewritten to cover the new board's three-year term, has caring for the area's public places and sport, recreation and leisure facilities so that they remain fit for purpose as one of its six priorities.
"It's critical that people of all ages and abilities can have access to places that help them remain healthy, active and connected.
"We want to ensure that just as generations of kids have laughed and played at the Howick Domain, plenty more of our little ones get the chance to do the same thing."
The board has a wide playground upgrade programme this year that includes:
Orangewood Reserve
Santa Cruz Park (design in progress)
Annalong Park (design in progress)
Clavoy Park (new rope unit)
Reelick Park (new bridge).
Stay connected
Want to stay up to date with all the latest news from your area? Sign up for our Howick Local Board E-news and get it delivered to your inbox each month.