In the 2021/2022 financial year, a total of $114,000 was allocated to community groups and organisations in the Maungakiekie-Tāmaki area.
Funding was approved for a range of projects and activities spread across arts and culture, community, environment, events and sport and recreation.
Local grants are provided to help groups achieve objectives that align with the local board's plans and overall aims for its community.
Eastern Bays Songbird Project protects and improves birdlife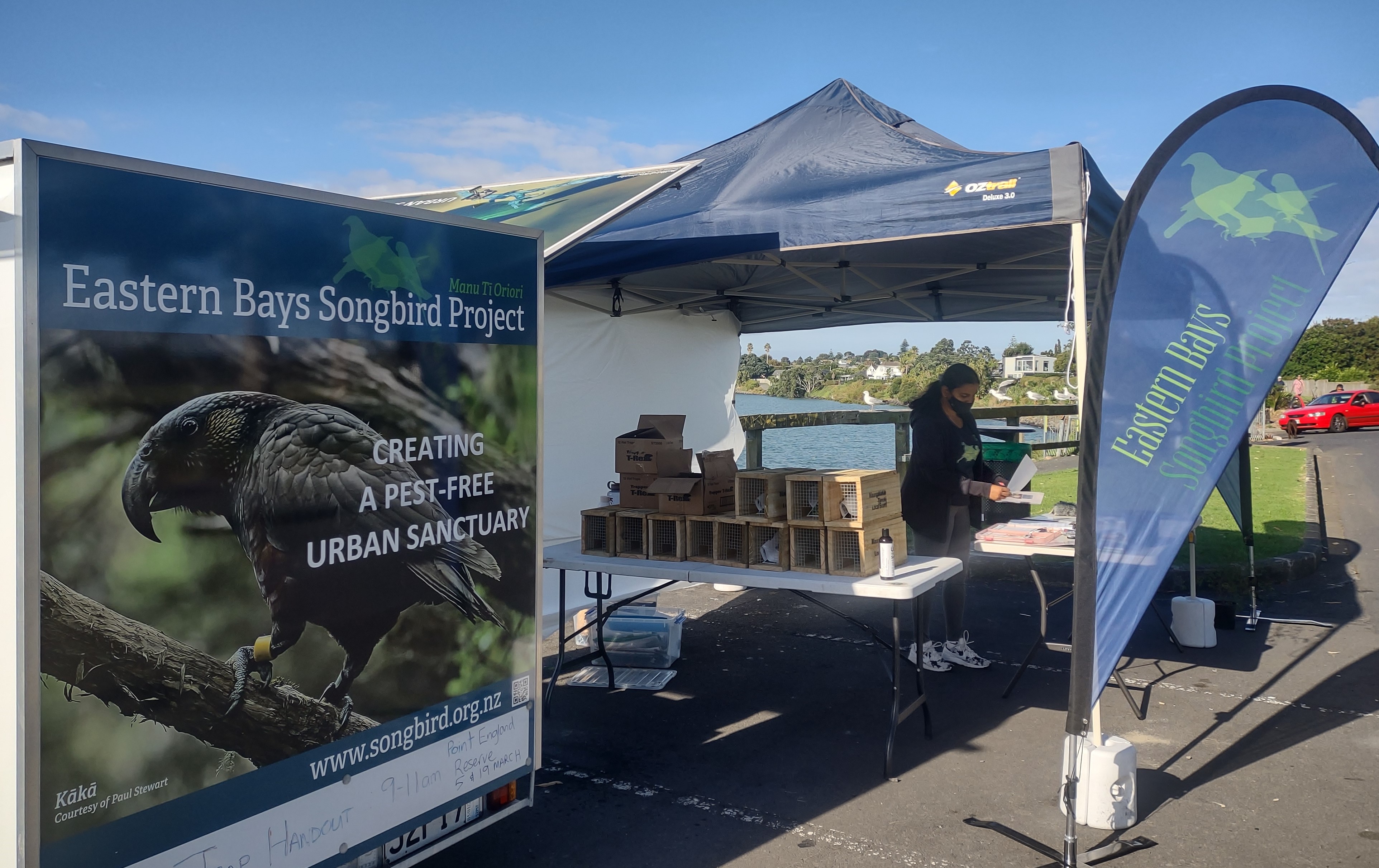 With the help of local board funding, Eastern Bays Songbird Project has made substantial progress protecting native birds in the Maungakiekie-Tāmaki area.
Eastern Bays Songbird Project is a community conservation group with a vision of improving an area to be vibrant with birdlife. The Songbird Project operates over 4000 hectares, which includes Glen Innes, Wai O Taiki Bay and Point England.
With the help of Maungakiekie-Tāmaki Local Board funding, "We removed over 50 possums from the Panmure Basin and Van Damme's Lagoon area. We've also set up bait stations in the Point England Reserve, and with the help of local volunteers, the rats are at much lower numbers," says Michelle Brinsden, Project Coordinator Eastern Bays Songbird Project.
"Our team has held five community events in the local board area and helped neighbourhood volunteer groups with trap placement ideas and supplied equipment to carry out pest control."
Of the local board funding allocated to the project, $7,000 was invested in possum traps, rat traps and wooden trap boxes.
A total of 150 traps were given out to the residents of the Maungakiekie- Tāmaki Local Board area to use in their backyards.
Communicare forms friendships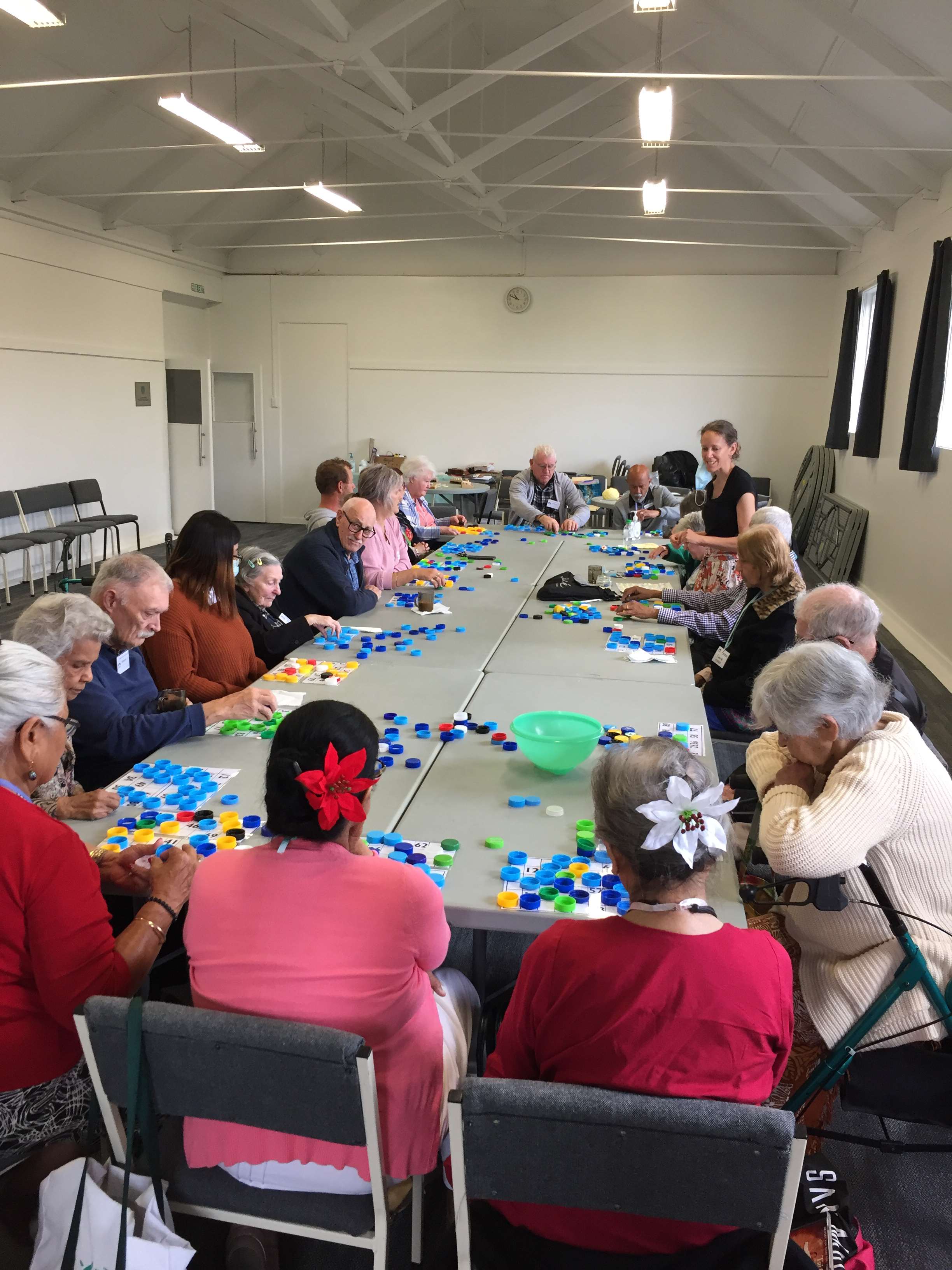 Not-for-profit association, Communicare has served senior, isolated, lonely and disabled Aucklanders since 1959. They organise Friendship Centres around Auckland for more than 500 members weekly with assistance of over 250 volunteers and a small team of part-time staff.
"Local board funding enabled us to pilot a centre that did not close over the school holidays. During this pilot, the Royal Oak centre increased its members and engagement in the community – and we even attracted new volunteers. The success of this uptake was not expected but now we'll roll this out to other centres next year," says Brigid Curran, Communicare General Manager.
"We took members on a trip to art galleries, arranged additional games and activities and engaged with more members in the groups. The feedback from members, volunteers and staff was positive and this could not have been possible without the support from the local board."
A total of $6,000 from board funding contributed toward weekly venue hire cost of the Communicare Friendship Centres at Royal Oak, Mt Wellington, Panmure and coordinators' wages.
The Friendship Centres provide a safe, accessible space for 120 vulnerable older people to meet with others in their community, to form connections and build friendships.
How do I get funding?
Grant applications are prioritised for projects that are inclusive and support under-represented members of the community. Projects demonstrating smokefree and zero-waste programmes, and those which empower the community to enhance their resilience to impacts of climate change are also favoured. There is still time to apply for the next round of funding – applications close 24 March 2023. For more information and to apply, click here.
What else do I need to know?
With current budget pressures, the council has proposed a reduction of $16 million to local board funding. This will result in a significant reduction in spending on local services.
Areas affected by these cuts could affect the local grants programme, highlighted in the examples above, as well as other activities in your area – such as arts and culture, environment, climate response, community programmes, events and youth initiatives.  
To help prioritise spending, Aucklanders are being asked to provide feedback to identify what services and activities they care about most. It's now more important than ever to share your thoughts on what you care about in your area to help with tough decisions on Auckland's annual budget.
Public feedback on Auckland Council's proposed Annual Budget is now open and closes 28 March 2023. Visit akhaveyoursay.nz to provide your input.