The fences surrounding Anderson Park are about to go as a renewed playground is unveiled.
The Manurewa playground boasts a 40-metre flying fox, age-appropriate play equipment, and features in-ground mini trampolines and an all-abilities access roundabout. 
It has already been tested by special guest Leighton – the great-grandson of former Manukau City Councillor, the late Fred Anderson.
Leighton was all smiles as his nana, Fred's daughter Julie Bromell, showed him the park.
"Dad would be delighted this is here for local families. His home was just a few blocks away and doing his bit for the community was central to his life."
Former fellow councillor, friend and Manurewa Local Board member Anne Candy says the site is what Fred would have wanted.
"It's a place for families to gather that's safe and all-inclusive.  I'm delighted the board has given recognition to the family through this renewal."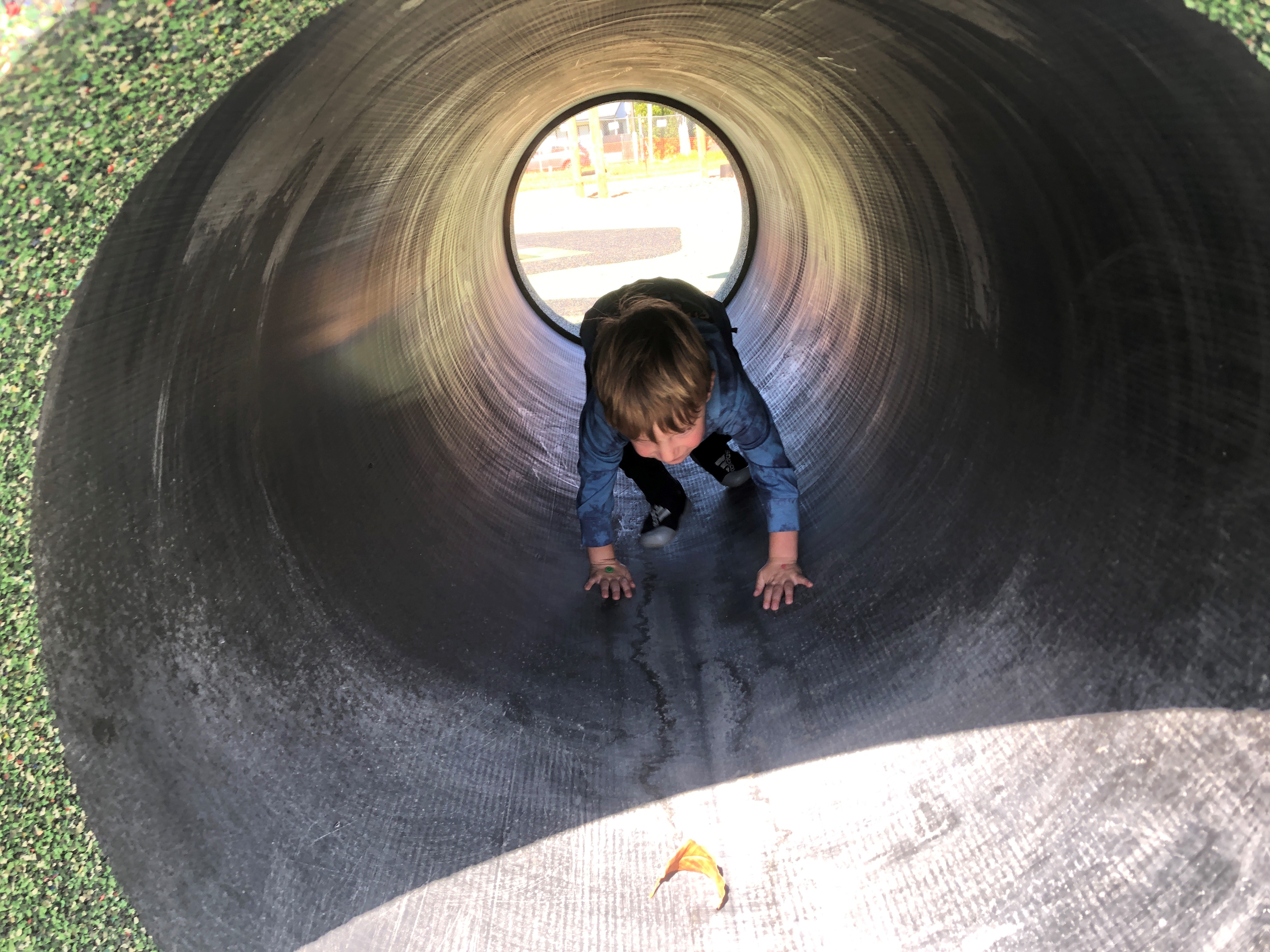 Manurewa-Papakura ward Councillor Daniel Newman also worked with Anderson.
"From the moment Fred arrived from the north of England he never wavered from a path of promoting social justice. Shortly before he died, Anne invited Fred to agree to 'Fred Anderson Park', but he preferred 'Anderson Park' to acknowledge his family."
He died aged 74 in 2005 having been made an Officer of the New Zealand Order of Merit in that year's New Year's Honours.  Candy officiated at his funeral, announcing to applause that the then Manukau City Council had adopted the name Anderson Park.
The playground can now be used, but temporary fencing will remain in place while grass establishes, and contractors return to add planting and shade trees.
Manurewa Local Board chair Glenn Murphy says one of the board's stated goals is that residents enjoy quality community spaces.
"We are confident Anderson Park will be a hit with visitors and the community around it. It's important our facilities are top quality so they become popular gathering points that serve local needs."
The board is also planning upgrades at Tington Park in Wattle Downs and Rowandale Park in Manurewa.
Stay connected
Want to stay up to date with all the latest news from your area? Sign up for our Manurewa Local Board E-news and get it delivered to your inbox each month.