Sports clubs have received grants for projects identified in the Manurewa Sport and Active Recreation Facilities Plan.
Manurewa Association Football Club and Te Pou Herenga Waka Ama Club will both receive $70,000.
The grant for the football club is for facilities it shares with Manukau Cricket Club and will be used to to support the planning needed around developing new clubroom facilities at War Memorial Park, with the waka ama group doing  the same around storage facilities it needs at its Hazards Rd base in Weymouth.
Manurewa Local Board chair Glenn Murphy says the sports plan was adopted last year to guide providing local facilities.
"It identifies a range of capital developments, repairs and maintenance, and planning projects, with almost 50 projects having been assessed and prioritised.
"The two projects selected for funding are both ready to use it now. They should be able to progress through the planning cycle to a stage where they can seek funding to build."
The board has backed redevelopment at War Memorial Park for a decade, its efforts to establish a case for investment from the Governing Body, hit by the COVID-19 pandemic.
"The existing clubrooms are on top of the council-owned changing room block and attached to the grandstand," Murphy says,
"That means any community-led approach to renew the clubrooms will need to proceed in partnership with the council to ensure clarity of ownership and any future works planned.
"This grant will mean the clubs based there  can carry out further planning work to establish a clear proposal for investment to renew the clubrooms."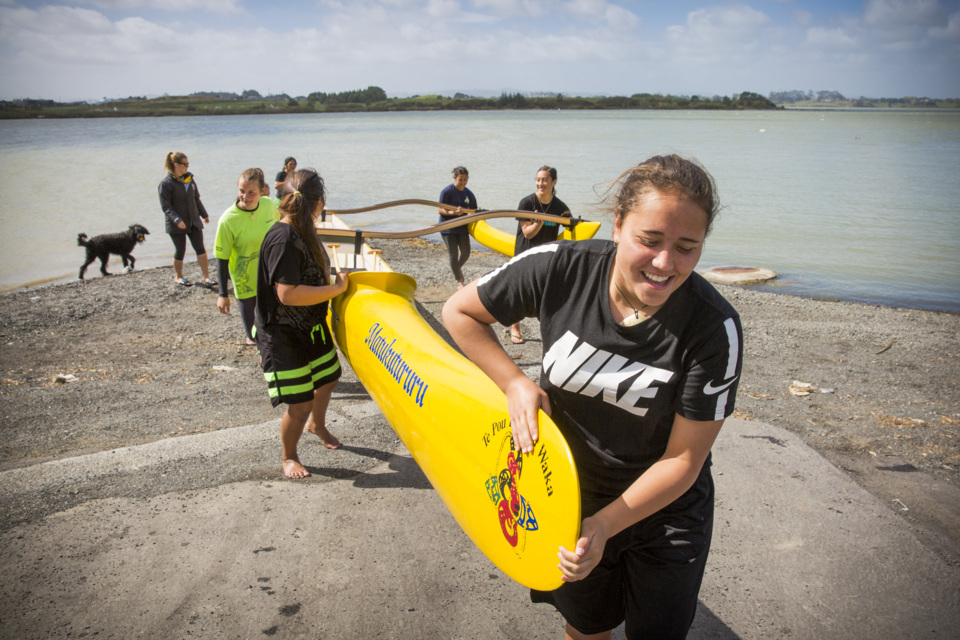 Located at the Weymouth boat ramp, Te Pou Herenga does not have a waka secure storage facility.
"Waka can cost up to $30,000 each and at the moment they are spread across a carpark and on nearby vacant reserve land," Murphy says.
"That creates accessibility issues for people with boat trailers, and for the waka ama club when waka are needed for its activities."
With vacant land adjoining the carpark, the club has initiated talks with potential funders but the project remains in its early stages.
Stay connected
Want to stay up to date with all the latest news from your area? Sign up for our Manurewa Local Board E-news and get it delivered to your inbox each month.