The much-loved Barry Curtis Park playground is being renewed by the Howick Local Board.
The original playground was built in 2006 and has a native wetland theme that reflects the storm water ponds found across the park.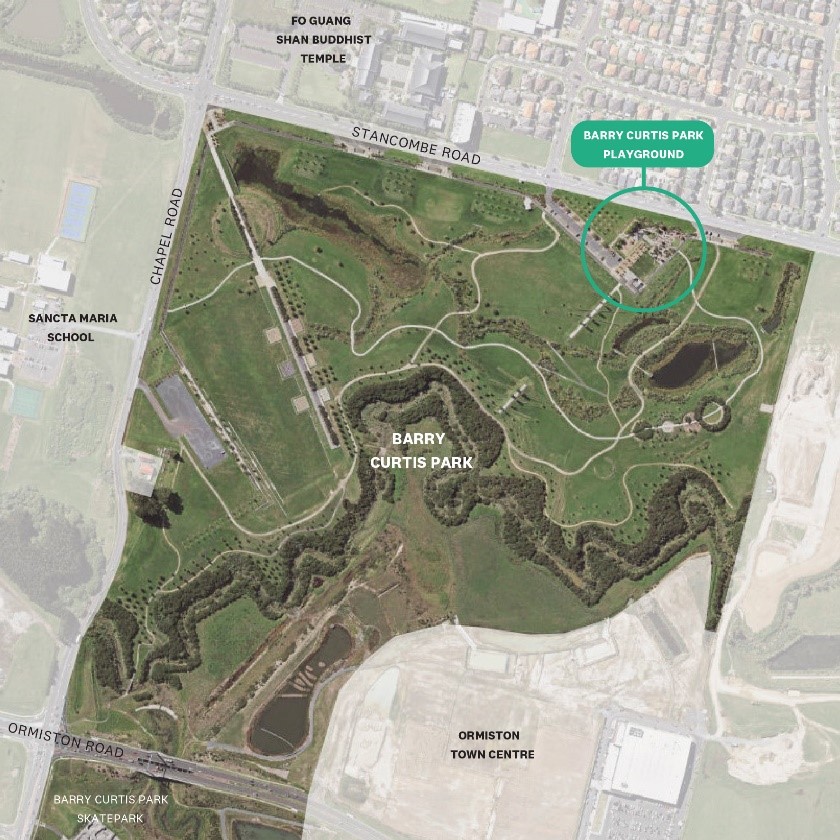 The board opened up feedback for the public from 11 April to 7 May 2023, to voice their opinions on what features they thought the new playground should have.
Howick Local Board chair Damian Light says, "we sought the help from our community in designing a playground that offers safe and exciting play equipment for children of a range of ages and abilities. We will replace the park furniture and provide improvements to shade, signage, and pathways".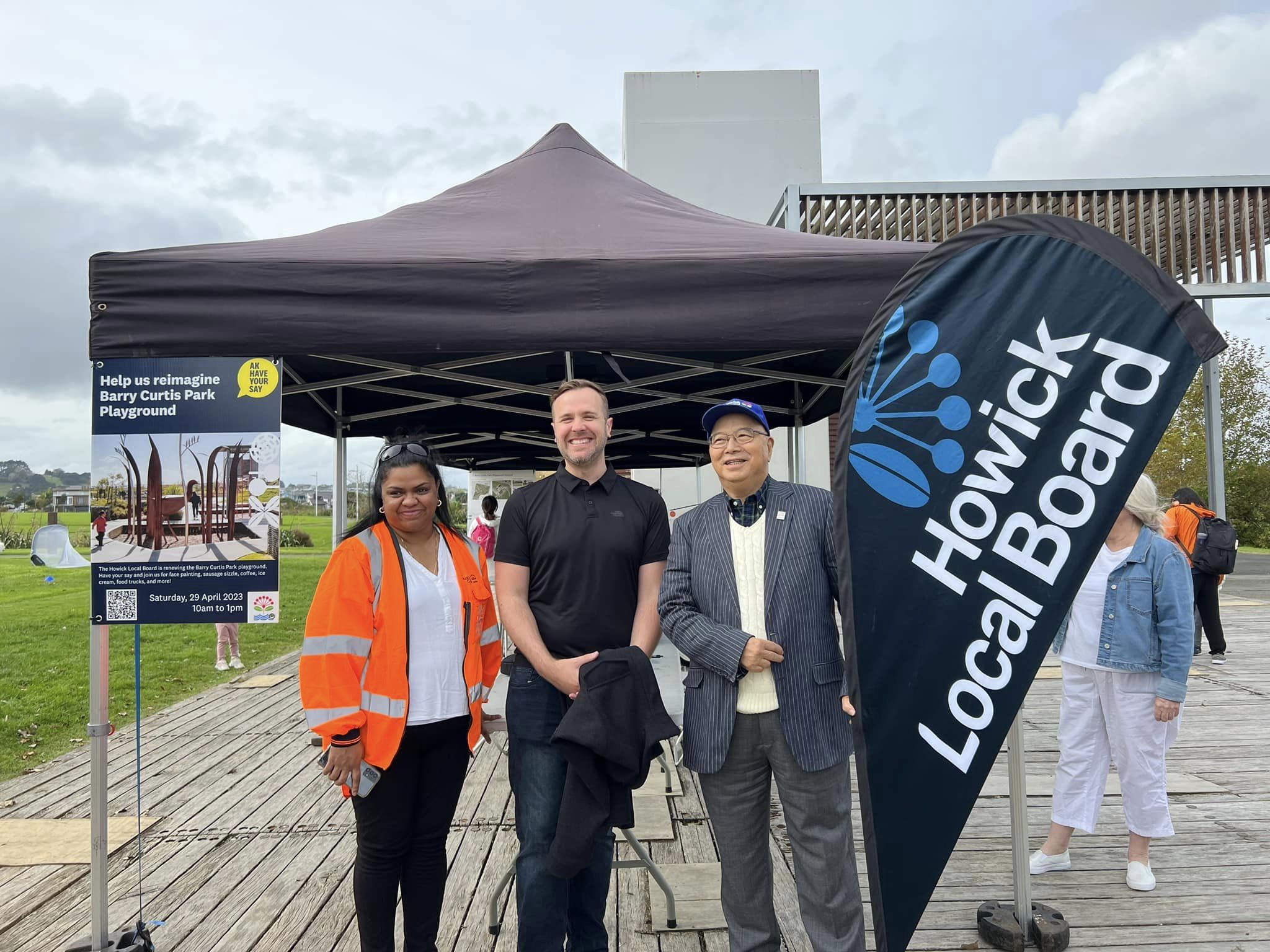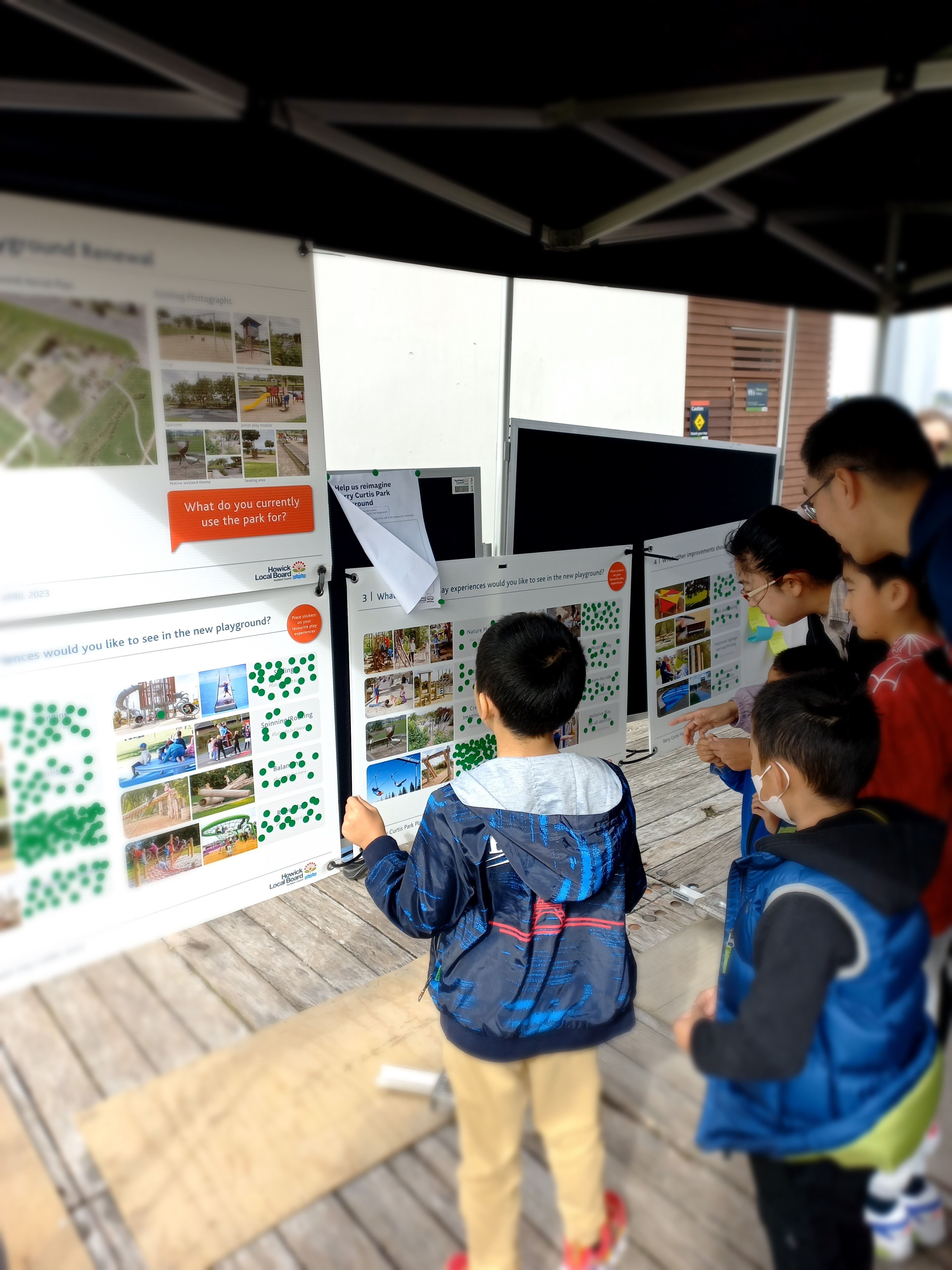 In addition to online feedback, the board hosted an open day on April 29 with plenty of activities and food to keep the crowds entertained. Manager of Area Operations Marcel Morgan tells, "Having been part of the construction of Barry Curtis Park on the construction side all those years ago, it is with great excitement to be part of the project from this side."
"Now the community has had their say, there is some baseline provision that we will incorporate into the new playground such as, universal design standards that cater for a range of access needs, including but not limited to, children with mobility impairment, vision, or hearing impairment, cognitive impairment, and neurodiversity. As well as shade to protect our tamariki from the sun" Marcel adds.
The board received more than 300 responses, including 48 playground designs from children, from the well over 200 attendees at the open day, including kids of all ages. Prior to the event, a large number of people voiced their opinions at the Botany Library or online at the Auckland Council Have Your Say page.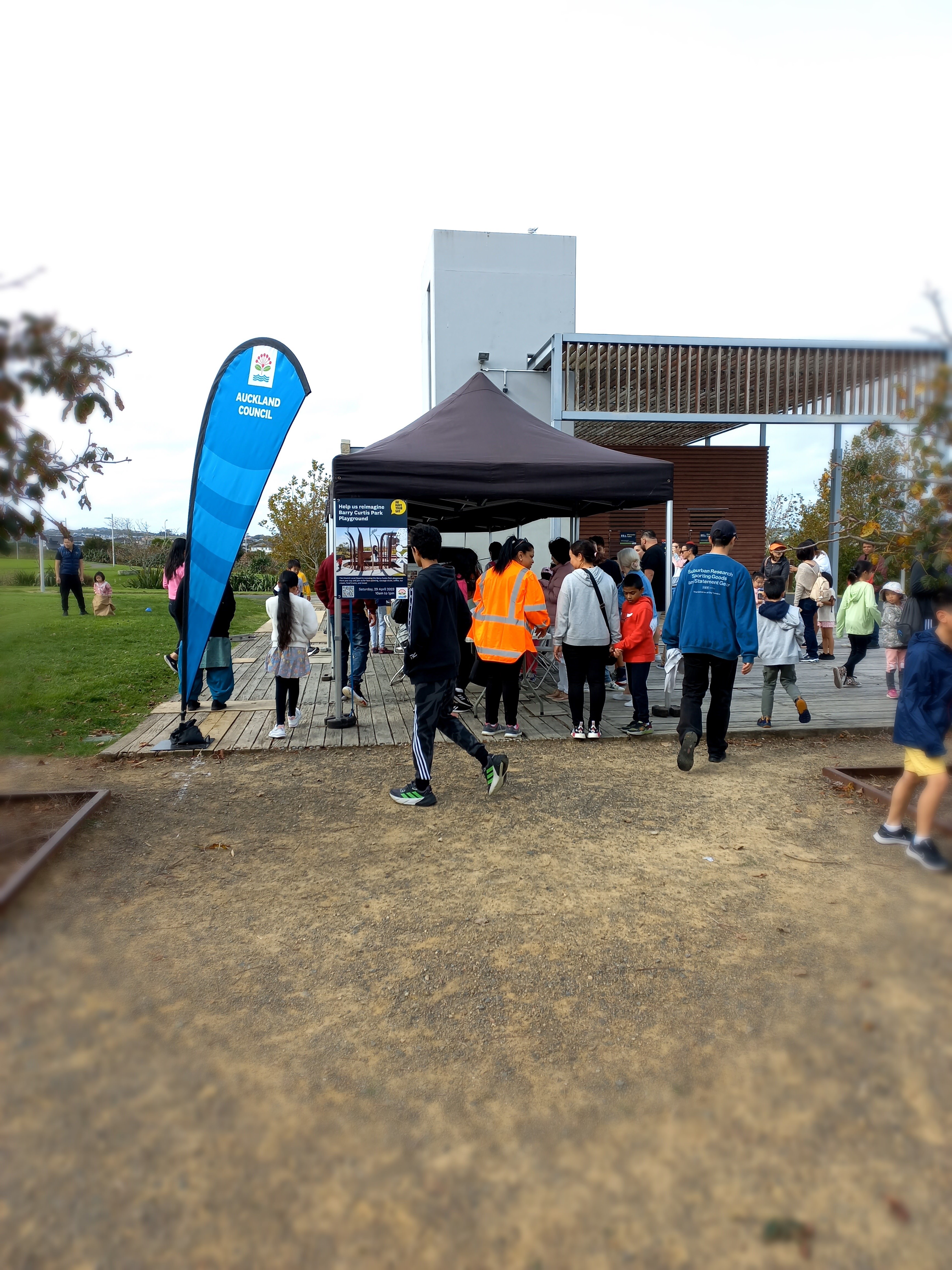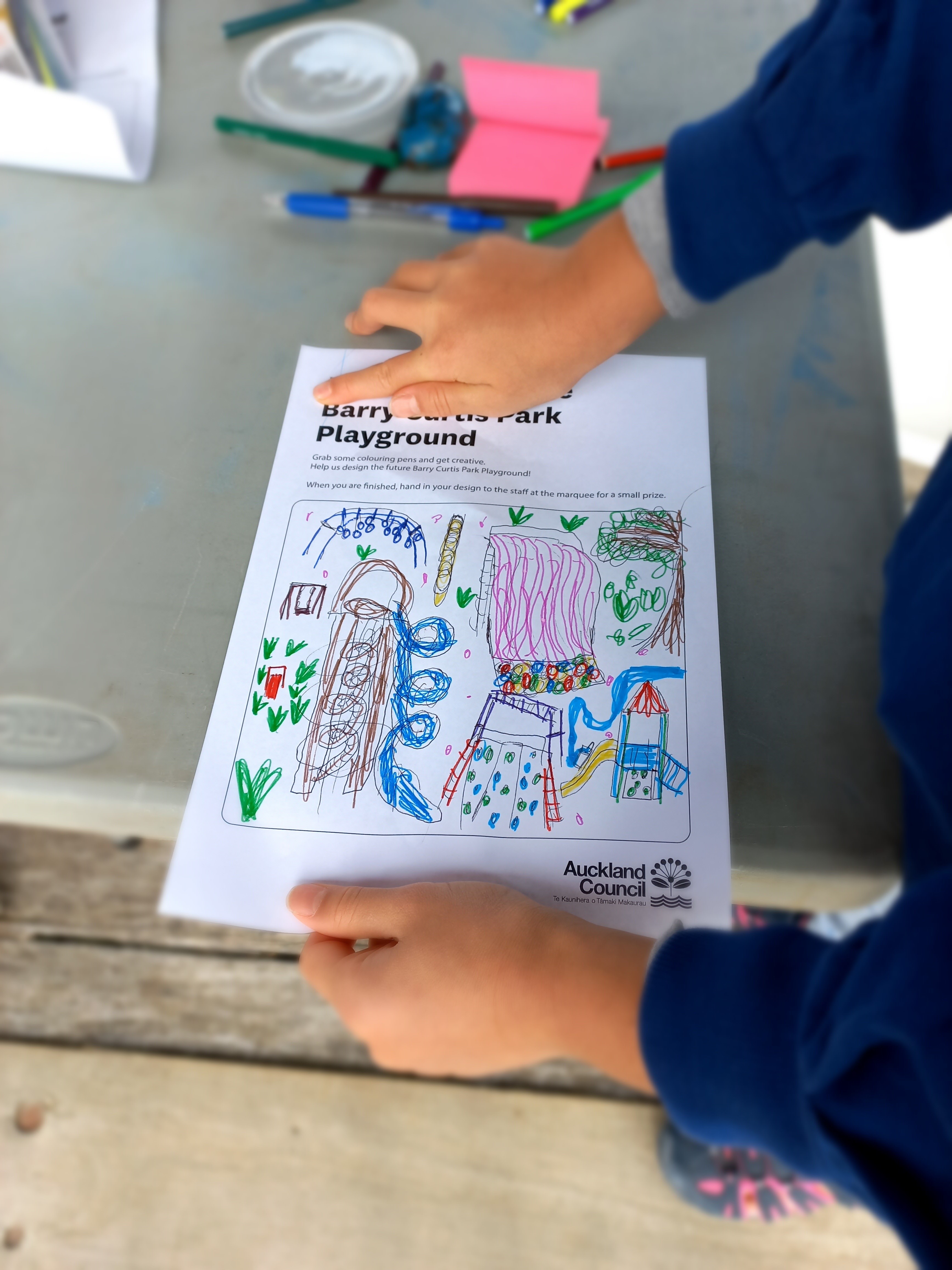 Contributions to the consultation have closed for evaluation and review. Next steps will be to utilise the public's feedback to inform a design for the playground and a date will later be confirmed when viewing will be available.
Let's stay connected
Sign up to receive the Howick Local Board monthly e-newsletters https://bit.ly/42kdAlK