A revamped Clifton Court has been launched with a karakia whakawātea from mana whenua.
Sitting at the heart of the Panmure community, the revitalised area features a play space, plaza, laneway and courtyard, with planting and amenities such as seating, bicycle parking, outdoor activity space and lighting.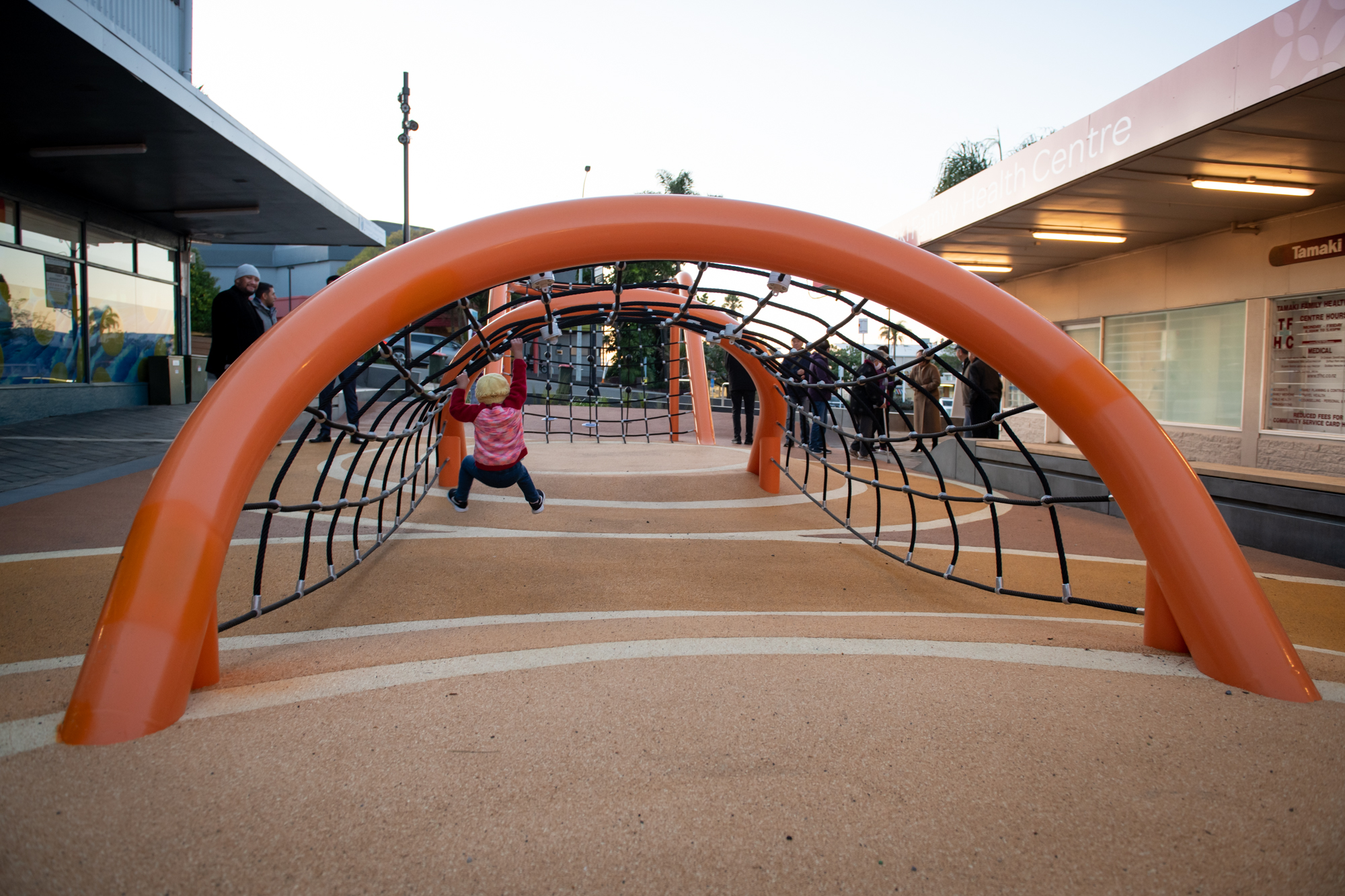 Maungakiekie-Tāmaki Local Board chair Maria Meredith is pleased Clifton Court now has a new and inviting look.
"It will be great for a community whose neighbourhood deserves a much-needed spruce up."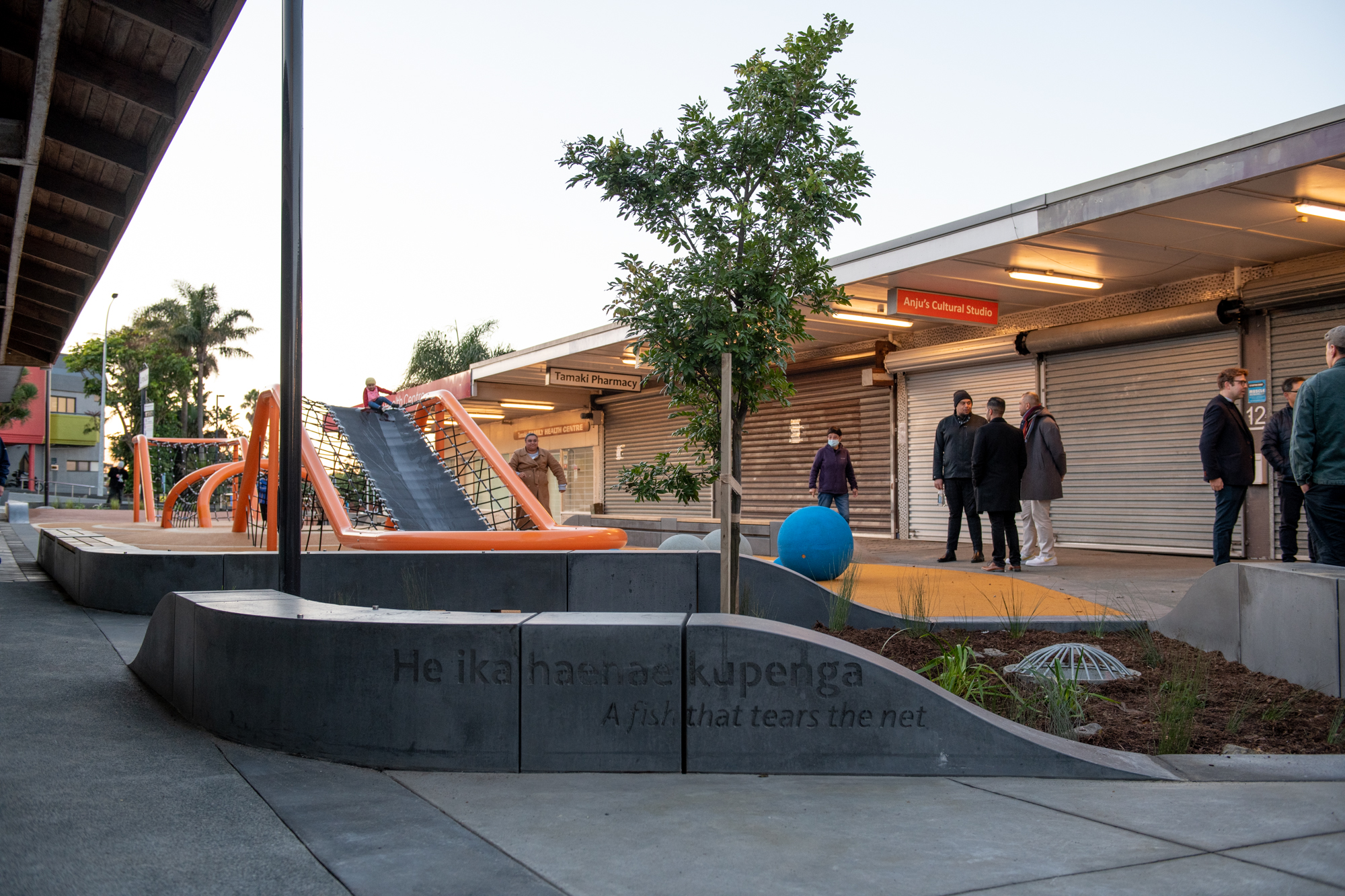 Eke Panuku project manager Katie Walton says the work threw up some unexpected challenges but Clifton Court businesses remained patient.
"It wasn't always easy, the weather of the last few months was particularly challenging, but we're delighted with the result and look forward to seeing how the community makes the space its own."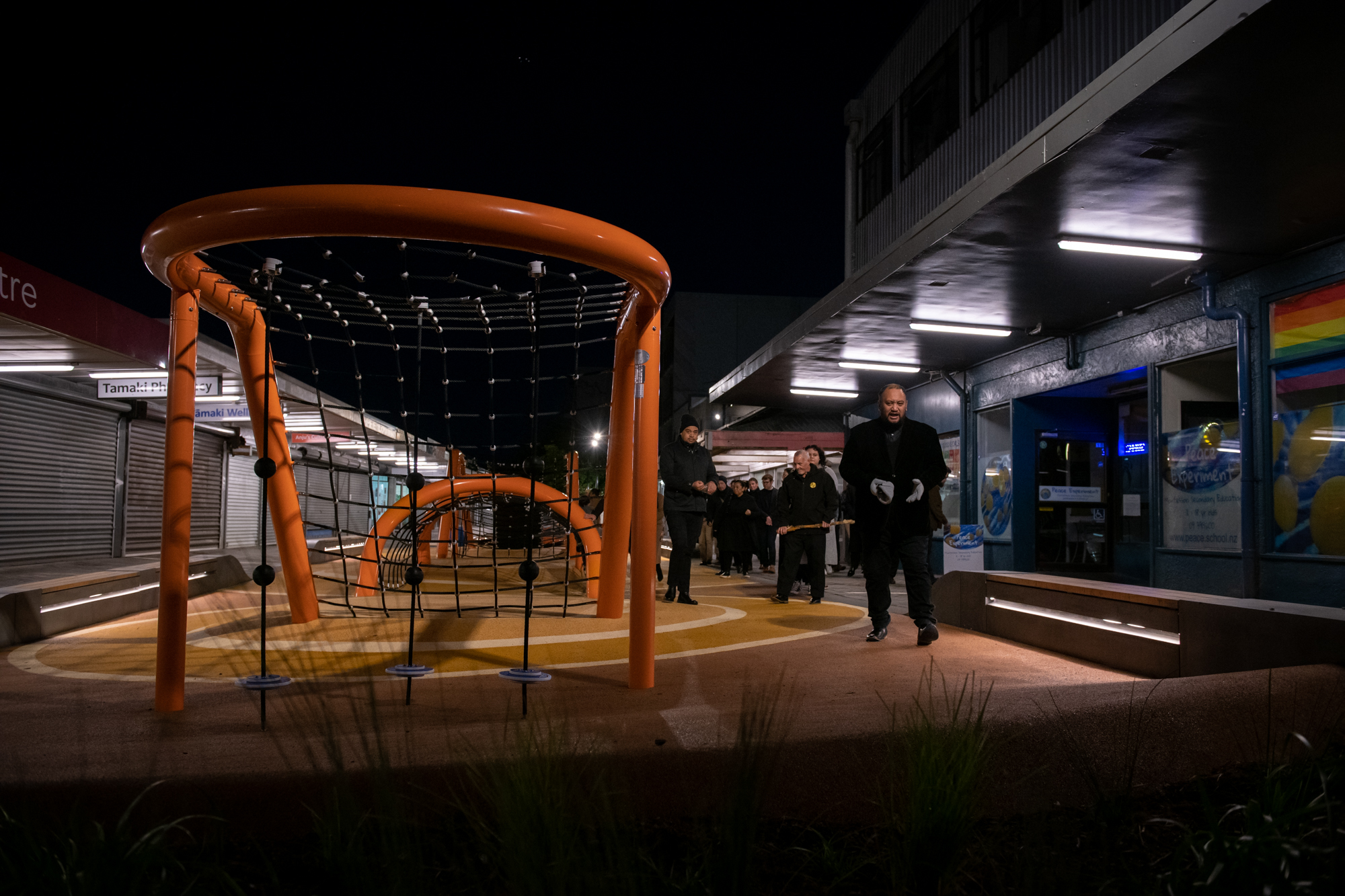 Delivered in partnership with mana whenua, the project incorporates the story of the eight-tailed taniwha Moko Ika Hiku Waru into the playground's design as a cultural anchor for the space.
Ngāti Paoa Iwi Trust gifted whakatauākī (proverbs) relevant to the site and wider region have been inscribed in concrete walls running through Clifton Court, which is across Pilkington Road from the Panmure Library and community hall.
Work on upgrading the public space, which complements the main street and the town centre's many businesses, started late last year and finished this month.
For the latest local news updates for Maungakiekie-Tāmaki, sign up here.