On 31 July, we celebrate World Ranger Day to honour and appreciate the efforts of rangers around the world.
Auckland Council rangers are dedicated individuals who play a vital role in the upkeep and safeguarding of over 4000 local and regional parks, including tūpuna maunga, cemeteries and sports parks.
Our rangers are responsible for organising plantings to increase our ngahere (forests), protecting our native species from pests, and preserving biodiversity across Tāmaki Makaurau.
Battling weather, kauri dieback and a creepy crawly or two, Auckland Council Park rangers remain undeterred in their commitment to look after our taonga (natural treasures).
To mark World Ranger Day, we asked Waitākere Ranges Regional Park Ranger Riki Bennett (Ngāti Pikiao, Te Arawa, Ngāti Porou) and South Auckland Community Parks Ranger Kara Goddard the ins-and-outs of ranger life.
What's the best thing about being a ranger?
Riki: The best thing is the type of work that we do. Conservation, recreation, communicating with the public and showing them the beautiful places that we have out there.
Kara: The best thing is variation we have in our roles. We might be working with contractors to organise a planting day, or we may be working with local residents to put out a pest trap line. Some of my biggest buzzes have been doing large scale clean ups – the biggest one I have done, was collecting over 10 tonnes of waste from one park with a crew from the Royal New Zealand Navy.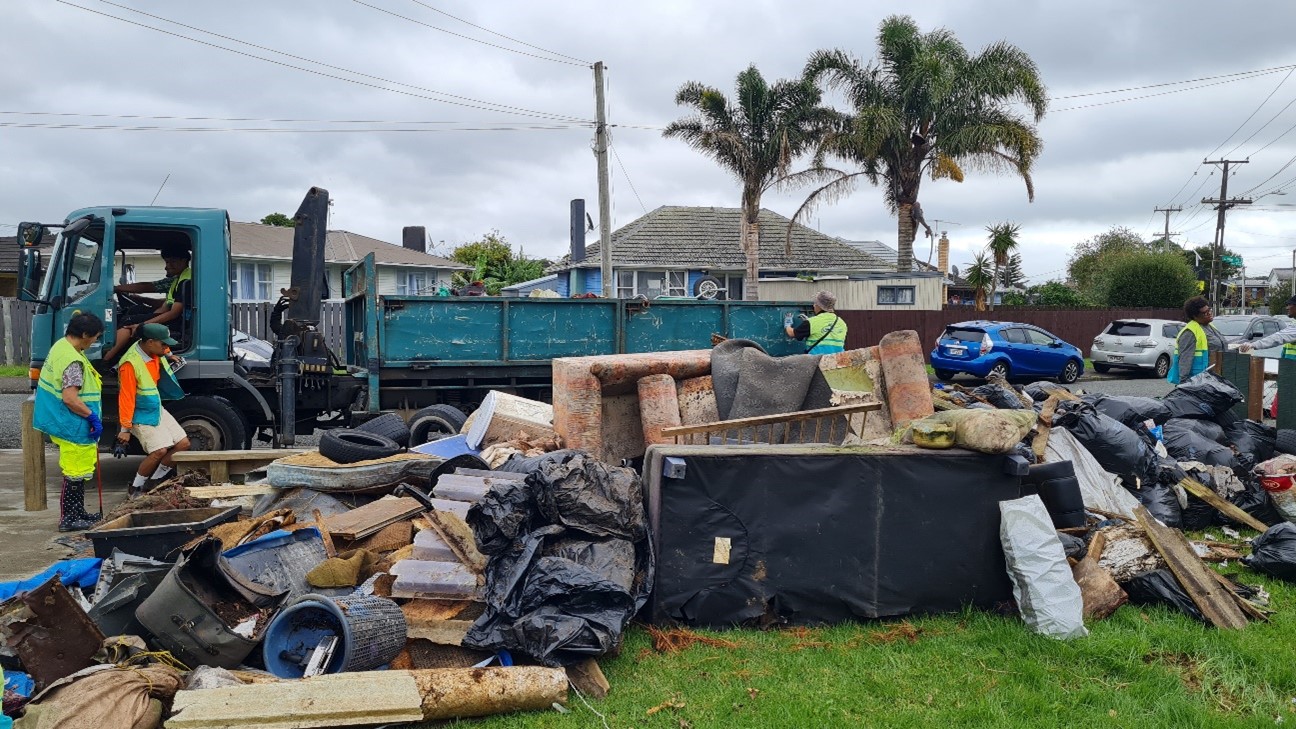 What's the worst thing about being a ranger?
Kara: Working in the rain over winter can sometimes be a drag.
Describe a ranger in three words.
Riki: Multi-tasker, communicator, improviser.
Kara: Innovative, challenging, diverse.
How did you become a ranger?
Riki: I was brought up in the outdoors, and I've always been in the outdoors. I started as a ranger in Ōtautahi, and I realized it was what I wanted to do with my life. From there, I headed up north where I've been working as a ranger in the Waitākere Ranges Regional Park for over 20 years.
Kara: I had gone back to study after 20 years of being a zookeeper and was looking for something to do with conservation and teaching people. This role came up after I graduated, and it just seemed the perfect fit.
What's the cutest animal you've come across in your role as a ranger?
Riki: A pekapeka (New Zealand long-tailed bat). They're ugly and cute at the same time. I love the way they hunt for their food, the way that they live in a community and how they can fly up to 35 kilometres-per-hour through dense forest without hitting anything – we haven't developed a drone that can do that.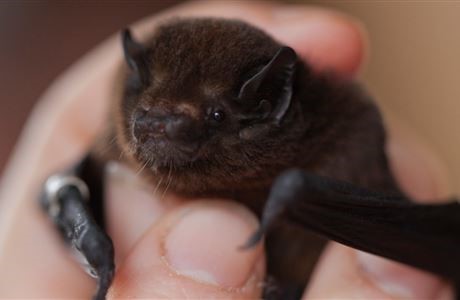 What's the rarest bird you've seen?
Kara: Pāteke (Brown teal) on a pond at Puhinui, a very rare sight on mainland Aotearoa. I worked with pāteke at the zoo and raised ducklings, so they hold a special place in my heart. 
Riki: The kōkako. I've been involved with the translocation of kōkako and toutouwai to the Waitākere Ranges Regional Park. Both species are doing well and it is a gift to have them in our area.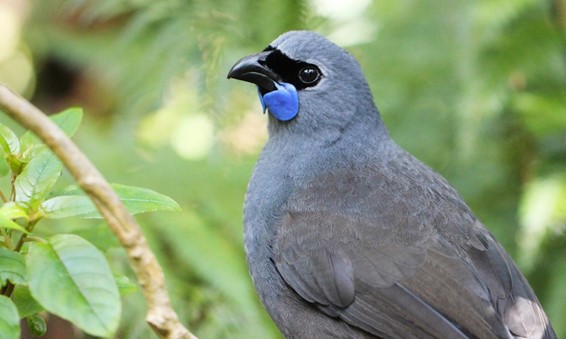 What do you do if you see a large spider out in the forest?
Riki: I'd protect it. If it's in the road or where it could be trampled, I usually shuffle them off the track, or I have been known to pick them up and move them. I think they're beautiful creatures.
Kara: Catch it and have a look at it, I love bugs and creepy crawlies – except for slugs, for some reason they give me the 'ick'.  As a zookeeper I've worked with many native reptiles and insects. I love giant Wētā, they are so ancient, and I'd love to work with snakes one day.
What's your favourite ngahere spot in Tāmaki Makaurau?
Riki: There are many beautiful places throughout the Waitākere Ranges. I love noticing the seasonal changes, the cycle of life, the sequence of flowering native plants in their natural environment, the arrival of the pīpīwharauroa (shining cuckoo) in kōanga (spring), the appearance of fungi in ngahuru (autumn), all are tohu (environmental indicators).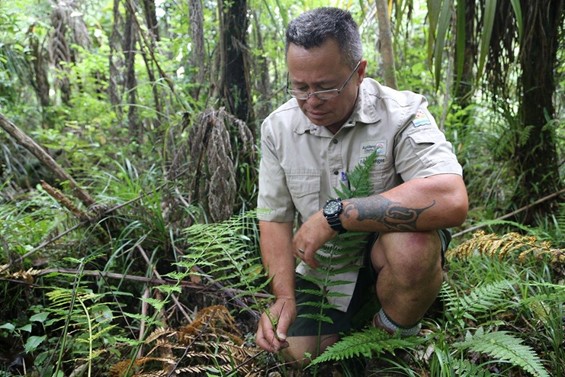 Kara: So many, but Henry's Bush in Patumahoe in Franklin is delightful - a small but inspiring piece of ngahere with huge rocks and a beautiful loud waterfall. It takes a bit of time to get there but it's worth the visit – stop by the pub in Patumahoe and have a beer afterwards!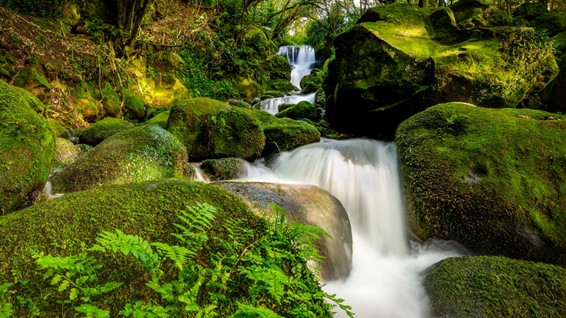 How do you bring your authentic self to work each day?
Riki: By immersing myself with Tāne Mahuta and Papatūānuku. Being in the presence of natural wilderness is my āhuru mōwai (calm place), sheltered haven.  
Kara: Some days you aren't feeling it, but being out with enthusiastic people always puts a smile back on my face. Working with children on school plantings is always fun, the laughter and squeals across the site always lifts the spirit.