The new $81m Papakura Water Treatment Plant will help boost Auckland's water supply by 12 million litres a day when it goes into service on Thursday 31 August, 2023.

The construction of the treatment plant to reinstate Hays Creek Dam, which had been out of service for 15 years, was fast-tracked by Watercare as part of its drought response back in 2020.

Watercare chief infrastructure officer Steve Webster says the project was split into two stages to ensure the benefit of the extra water could be delivered while Auckland was recovering from drought.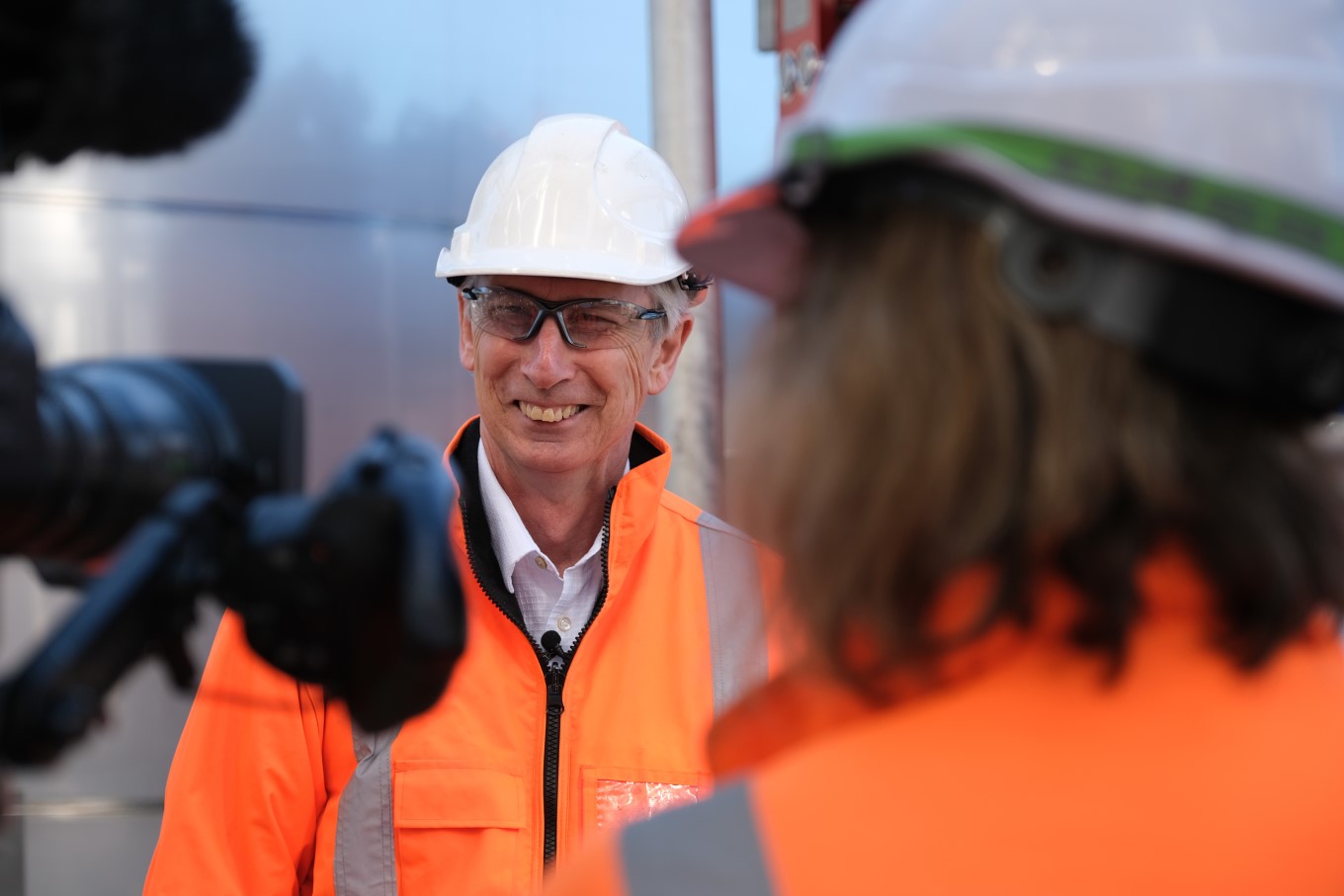 "The temporary water treatment plant – and a new watermain to carry the water from the dam – was completed incredibly quickly and in February 2021 gave us a much-needed boost of six million litres of water a day.
"Then, after our new Waikato treatment plant was completed in winter 2021, we were able to start deconstructing the temporary Papakura plant and get cracking on with the permanent treatment plant."
Webster says Auckland's water supply is now in a very different position than it was when the project began.
"It's not lost on us that a project we started during a drought, when dam levels were only about half full, and is finishing in what could shape up to be the wettest year in recent history and dams today at a little over 98% full.
"But what this plant gives Auckland is even more resilience in our water network. The January floods were a reminder that even too much rain can cause problems for our water sources. It caused huge landslips into our western dams, which meant our Huia Water Treatment Plant was operating at reduced capacity for a while there.
"A 12-million-litre boost gives us added water security, which is particularly important as we head into the summer months. To put it in perspective, 12 million litres is enough water for roughly 24,000 Auckland households."
Watercare project manager Stephan Morkel says the temporary plant built for stage one was mostly built in containers, which worked well on a tight site with limited access.
"The smart Lego-like modular design of the temporary plant meant that it could be easily relocated.
"So things like tanks, vessels, pumps and equipment became part of the new plant to minimise waste and keep the overall project costs down."
He says the sophisticated new plant will help Watercare to reduce its greenhouse gas emissions by 27 tonnes a year.
"The permanent water treatment plant contains a mounted solar array made of 296 panels – each 460W – to help make the plant more energy efficient.
"Our operations team has undergone additional training to operate and monitor this plant, as it's one of the most advanced water treatment plants in the country.
"Along with the equipment from the temporary plant, it contains four membrane trains, dual flocculation clarifiers, solar panels and advanced UV and oxidation treatment systems that treat and keep Auckland's water safe.
"The materials we didn't use to build and run the permanent plant are now part of our mobile water treatment system to support temporary works for infrastructure delivery projects or to be used as temporary treatment solutions for our operations team."
Morkel says the plant was designed with health and safety in mind, with most of the critical infrastructure like cabling and pipes at ground level – reducing the need for people to work at height and spend time on site.
He describes the build as a feat of teamwork: "Everyone went above and beyond to meet the brief.
"I'm proud of this project as it demonstrates technical excellence, collaboration, innovation and exceptional health and safety standards – while bringing tangible relief to the Auckland community."
Before construction began, it was important for Watercare and its contractor Brian Perry Civil to operate as 'good neighbours' with residents, mana whenua (Ngāi Tai ki Tāmaki, Te Ākitai Waiōhua, Ngāti Te Ata), and the local community.
"Great effort was put in to establish positive relationships with all stakeholders, who were included and informed on all significant milestones of the project," Morkel says.
"Our project team also worked hard to minimise disruptions for neighbours, by providing off-site carparking for contractors, keeping to our specified work hours and managing the upkeep of the site and access ways provided by our neighbours.
"Through this process, we've also established a design that can be replicated for future projects – reducing design cost and removing other barriers to innovation and action.
"We wouldn't have been able to deliver this core infrastructure without the teamwork between our people, the Brian Perry Civil team and the crews on the ground – so a huge thank you goes to everyone involved."