Thanks to the efforts of The Cause Collective Winter Strong campaign, the community of Māngere have an extra layer of care over winter.
Supported by the Māngere-Ōtāhuhu Local Board, The Cause Collective is a community organisation that aims to create the conditions for communities to thrive from this generation to the next.
Local board chair Tauanu'u Nick Bakulich says the services and work The Cause Collective have been doing, particularly with the Winter Strong campaign, has meant the community are better educated and connected to on the ground information and support that will benefit them and their whānau.
"The Cause Collective are absolutely dedicated to ensuring that our people understand and are made aware of the health services and all the relevant support that exists.  
"Providing information about free prescriptions, consultative services on minor health conditions or practical advice to keep well over winter is vital for our community and it's a team the board are rightly supportive of", says Bakulich.
The Winter Strong – Staying Healthy Winter Long campaign focuses on and supports the Māngere community and started in June and will run until the beginning of September.
This includes an online health communications campaign and a community-based pilot looking at developing new ways for patients and families to engage with the local health system, where they become active participants in their healthcare journey.
"What's great about this campaign is that it offers more than your average level of care. Their team are out there connecting the community through stories which are great digitally, events and really pulling on their networks so our people and their whānau can make informed decisions and educate themselves", adds Bakulich.
The Cause Collective Communications Manager Sandra Kailahi says they want to transform the way in which the community and public services are experienced by individuals, families, and whole communities.
"We tell stories that create momentum for social change and that advocate for equity and inclusiveness for Pacific peoples and South Auckland communities. We do this by delivering end-to-end services to our communities, clinical network, and delivery partners", says Kailahi.
More details can be found on The Cause Collect Facebook page https://www.facebook.com/thecausecollectivenz or by going to www.winterstrong.nz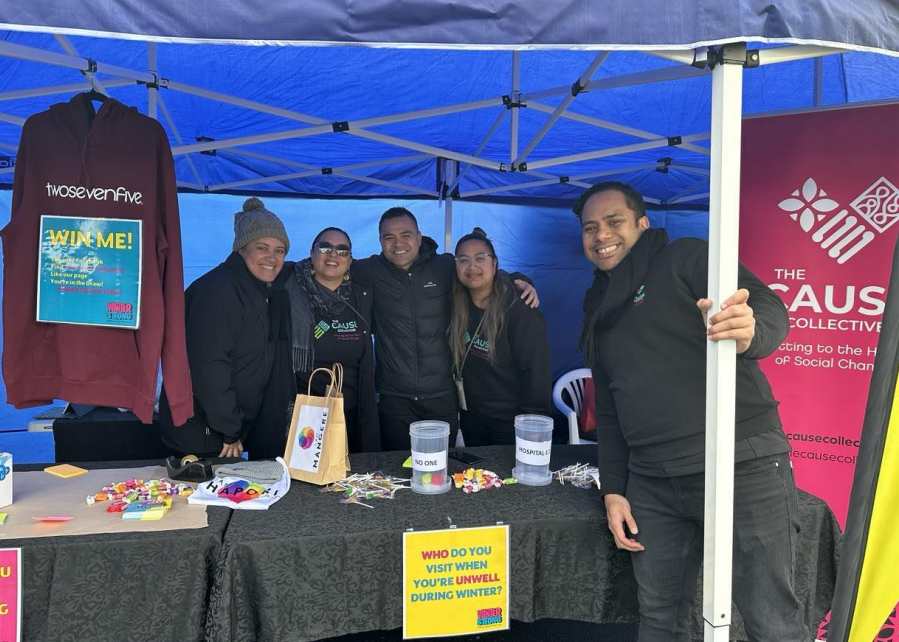 Stay connected
Want to stay up to date with all the latest news from your area? Sign up for our Māngere-Ōtāhuhu Local Board e-newsletter and get it delivered to your inbox each month.