Totara Park Mountain Bike Club and Manurewa Local Board have signed a memorandum of understanding to develop quality biking facilities within the park.
Board chair Glenn Murphy says the Totara Park Masterplan includes growing a range of recreation opportunities while protecting and nurturing the park's unique natural character.
"There's no suggestion the park is going to suddenly get covered in tracks," he says.
"It's much more around working on a shared vision with the club, whose members volunteer huge numbers of hours to maintain and improve what is already within the park."
"Totara Park is a much-loved asset that serves the community and people from a wider base, and the number of people attracted to it to make use of the riding tracks is testament to that."
He says the club is aiming to provide a well-maintained mountain bike trail network that is suitable for a wide range of ages, skills and fitness levels, while also protecting the park's environment.
"The MoU is a formal way of recognising that we will work together to nurture and develop recreational objectives and experiences within Totara Park," Murphy says.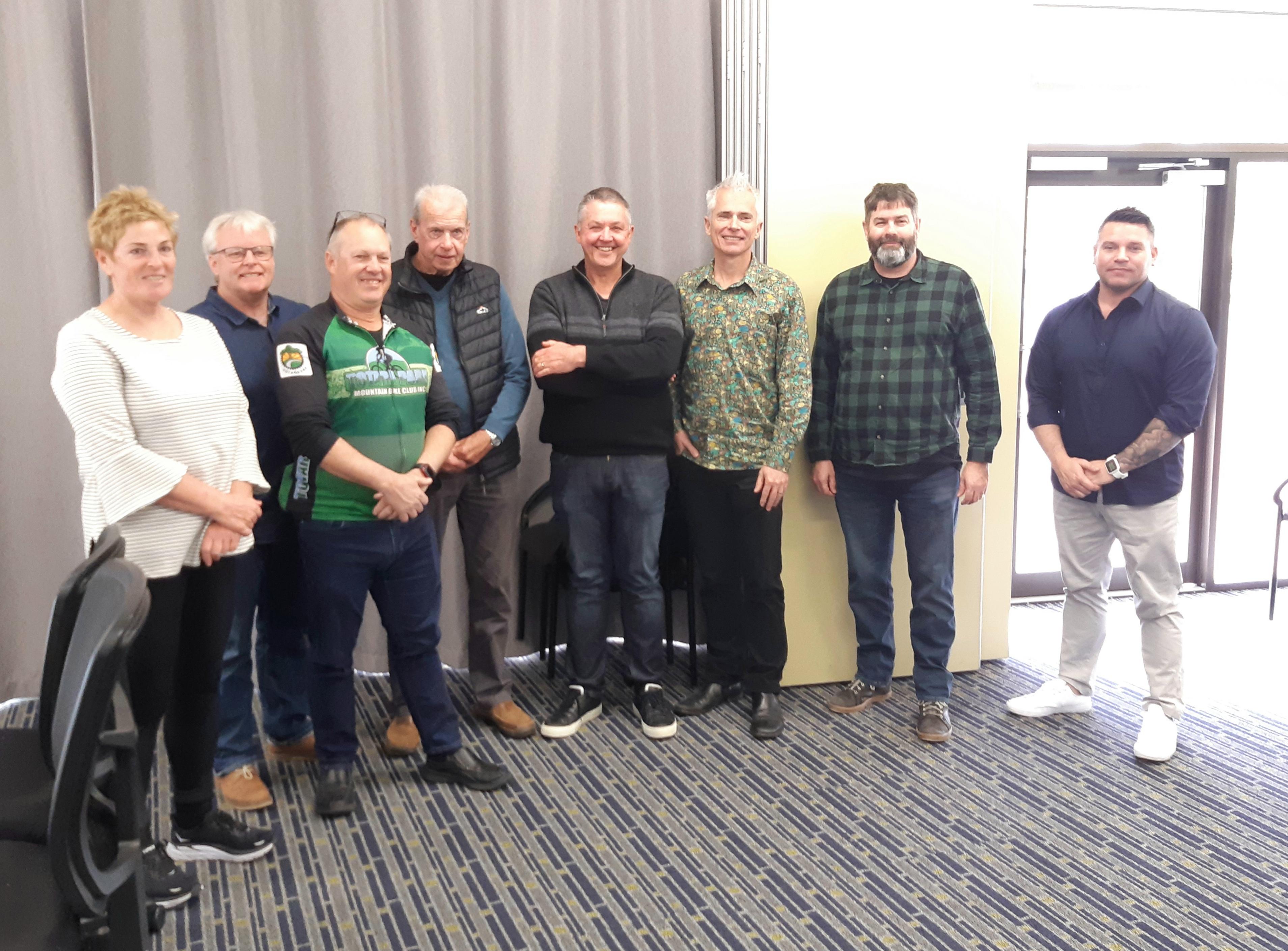 Club spokesman Kelvin Hieatt, a member of the neighbouring Papakura Local Board, says the groups being able to work together will make it easier for club members to do everyday tasks.
"At the moment it's a case of riders identifying little maintenance needs and having to have them addressed by Council staff when we could very quickly get on to them ourselves."
"Our members are incredibly grateful to have such a good facility within the park and this move will allow us to share a vision about what more could be done working collaboratively."
Totara Park is one of Auckland's largest destination parks, covering 216 hectares and including a wide range of activities, landscapes, ecologies and stream systems.
The site was bought by Manukau Council in 1966 and retains rolling hills grazed by sheep and cattle, but with significant stands of bush containing kauri, puriri, totara and nikau, some of the best examples of a lowland broadleaf forest in the city.
Murphy says shared tracks extend through the bush as well as across paddock areas and alongside Puhinui Stream, connecting to the Auckland Botanic Gardens to the southwest.
"With a tennis court, swimming pool, barbeque area, bridle trail and equestrian centre, walking tracks, adventure playground and mountain bike trails, it's critical the long-term development and day to day operational activities are carefully co-ordinated."
"Working with the mountain bike club makes sense, further cementing a productive working relationship and empowers the club to deliver improvements for the benefit of the riders as well as visitors who share the tracks and general facilities."
Hieatt says the club was formed to develop, foster, and maintain the dedicated mountain bike facility within Totara Park.

"Our aspiration is to work with Council to deliver the best run bike park in Auckland."
Stay connected
Want to stay up to date with all the latest news from your area? Sign up for our Manurewa Local Board E-news or our Papakura Local Board E-news and get it delivered to your inbox each month.