New changing and restroom facilities at East Tāmaki's much loved Te Puke ō Tara are close to completion thanks to Ōtara-Papatoetoe Local Board's $1 million growth fund.
With just the power supply left to sort and expected to be complete before the end of the year, the facilities will soon be widely enjoyed by many.
The growth fund aims to meet the increased demand due to population growth and infrastructure needs in the area and is used for different public assets based on a range of plans and priorities from the local board.
Local board chair Apulu Reece Autagavaia says, "Our board area needs good quality playing fields for the many sports codes that our community enjoy playing. While we have advocate to the Governing Body for assistance with the upgrades, many of these playing fields also need good toilet and changing facilities. None of this is cheap, but we are trying to meet the demand from our community."
The improvements began in 2018 and the build at Te Puke ō Tara consists of two changing rooms, plus shower and three new toilet facilities.
"The upgrades are a part of our 2020 local board plans as a key initiative within our Sport and Active Recreation Facilities Plan, which ensures local parks and facilities meet local needs for sport and recreation and celebrate a thriving Māori identity.
"Te Puke ō Tara is one of three facilities that have been upgraded. The others are in Papatoetoe include Aorere Park and Kohuora Park, so it's been great for us to see these projects delivered to completion for our community to enjoy," adds Apulu.
Constructed on raised slab on blockwork and precast panel retaining walls, the design is simple.
The changing areas are surrounded by a viewing platform with a view of the fields. This platform's enlarged concrete surface has a sizable storage facility for sporting goods built into it as well.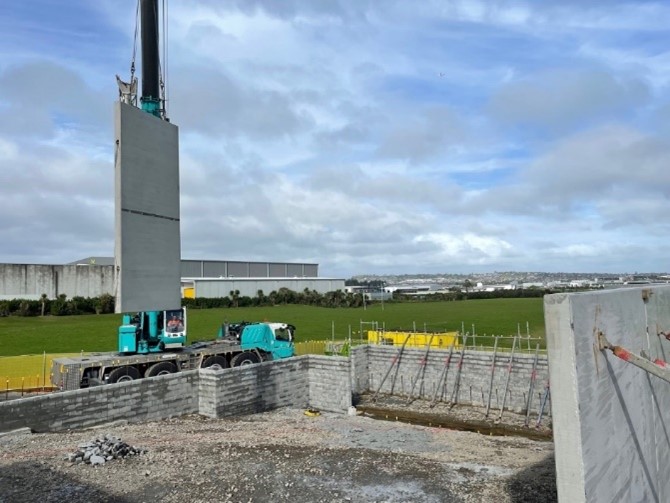 Stay connected
Want to stay up to date with all the latest news from your area? Sign up for our Ōtara-Papatoetoe Local Board e-newsletter and get it delivered to your inbox each month.