Significant work to upgrade local facilities in Maungakiekie-Tāmaki has been completed in time for the warmer weather ahead.
Newly improved Fergusson Domain multi-purpose courts, Konini Reserve tennis courts, Onehunga Bay Reserve and Tin Tacks Reserve playground are now open to the public.
The work is part of Maungakiekie-Tāmaki Local Board's ongoing programme to improve and replace local assets.
Board Chair, Maria Meredith is pleased with the number of projects coming to life and their timely completion.
"We are so thrilled to have a suite of reinvigorated facilities for our community. There's been a lot of planning work for this to happen so it's great to see it come to fruition.
"Despite setbacks due to this year's weather events, a lot continues to happen in our area and thankfully the days are getting longer giving everyone more time to enjoy the newly refreshed parks and community facilities.
"The designated youth activation spaces at Fergusson Domain and Onehunga Bay Reserve have already been a huge hit, and community feedback has been full of praise," says Chair Meredith.
From April to June, Greenlane's Konini Reserve heritage stonewall was carefully rebuilt due to degrading mortar. Tennis courts were resurfaced and a pathway connecting the court to the reserve entrance at Rangiora Road was also upgraded.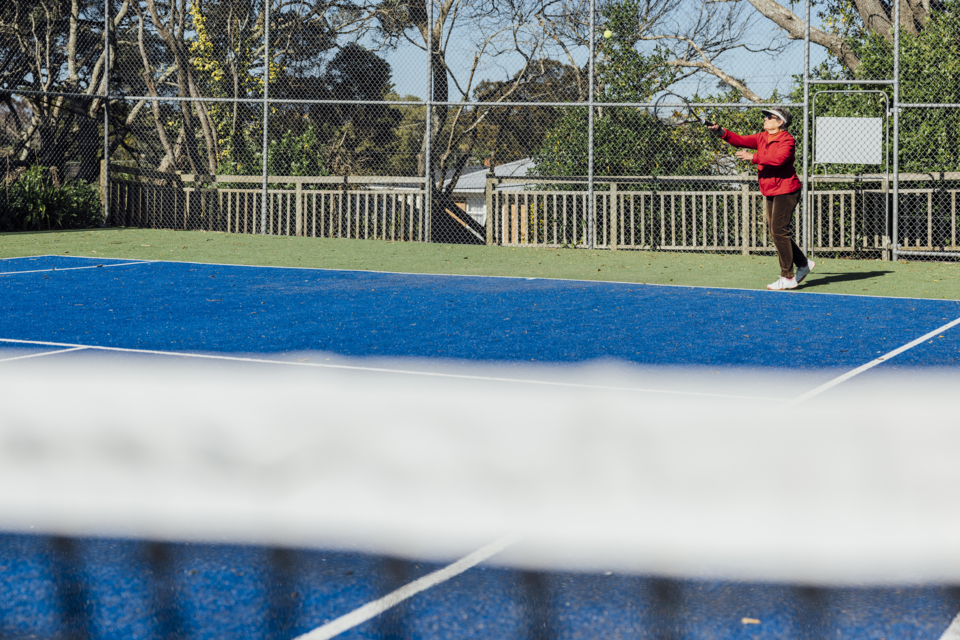 Work to revitalise Fergusson Domain's courts in Oranga started this year in February and completed in August. Three existing courts were transformed into a combination of multi-purpose senior netball, junior netball and tennis courts, with an additional two basketball half courts, which can be used as one full court. Fencing, lighting and new hoops were renewed, as were pathways leading to the courts, and improved drainage. Permanent artistic markings will replace temporary line markings in November.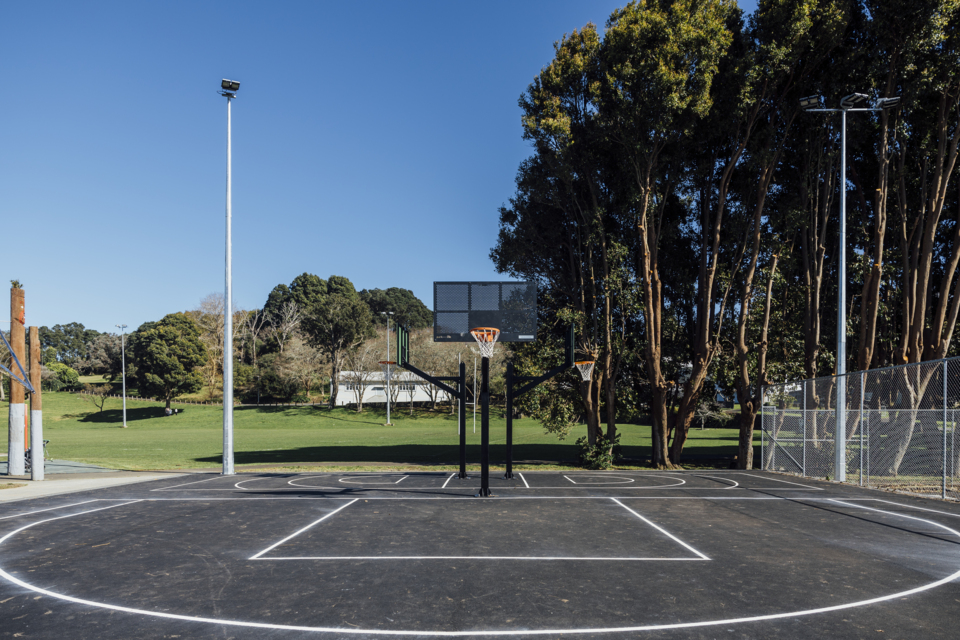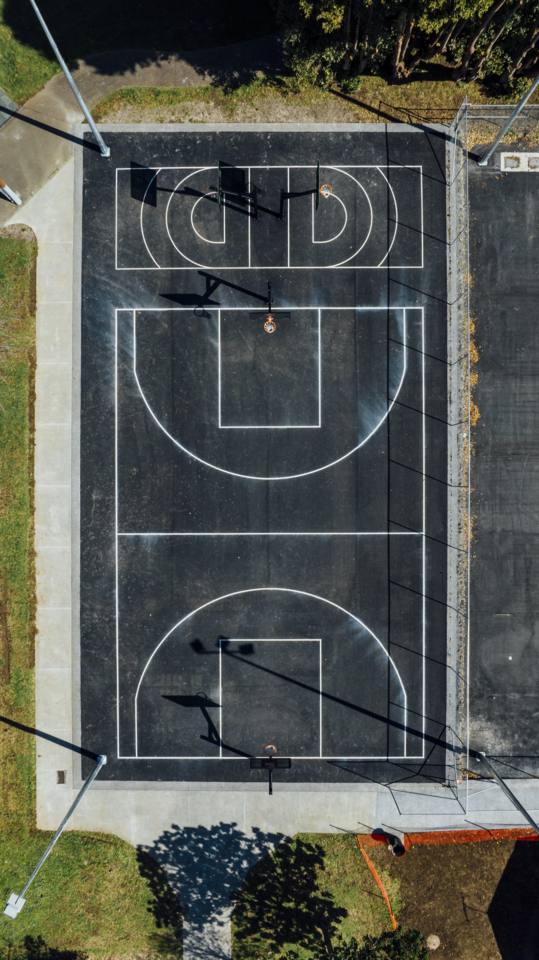 Tin Tacks Reserve playground was demolished, and its playground surface was renewed with drainage improvements and new wood chip surfacing. Newly installed equipment is ready for junior and toddler play. Seats and benches have also been refurbished.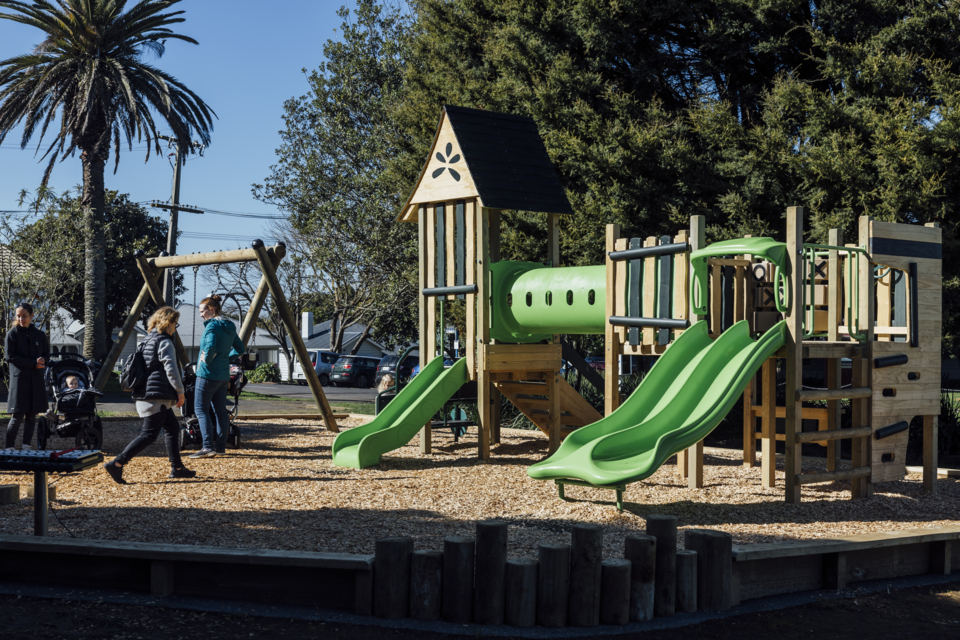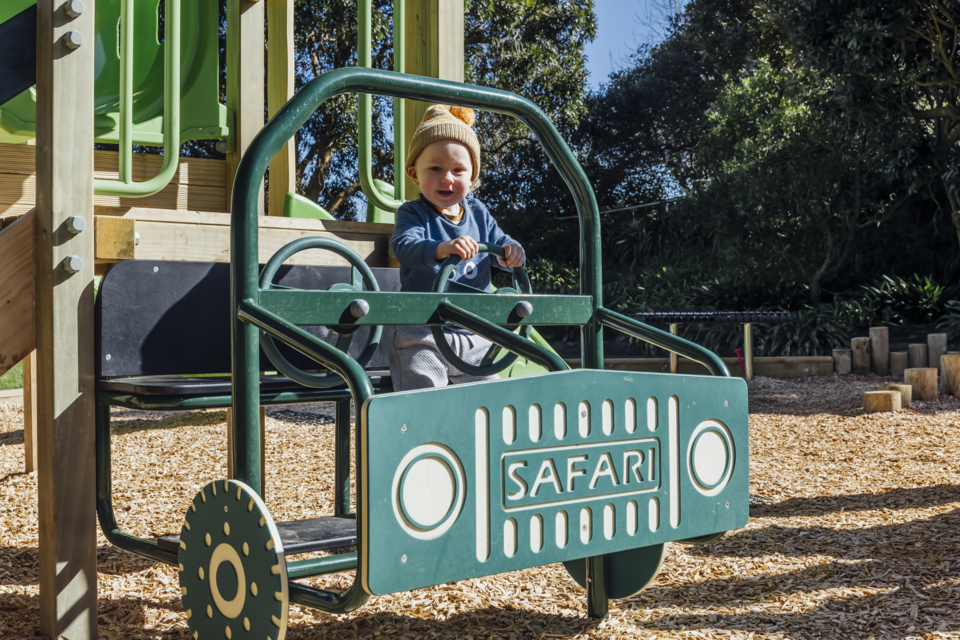 Onehunga Bay Reserve has had a major overhaul, with a new outdoor gym constructed from upcycled materials, including surfacing made of recycled rubber sneakers, a basketball half court and a newly installed pump track.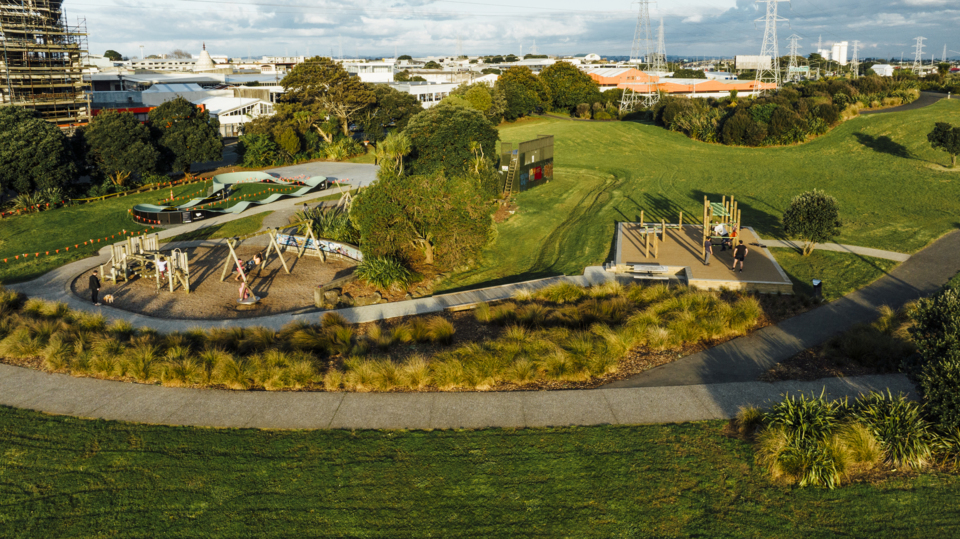 And in collaboration with Eke Panuku, Panmure now has a new and improved skate park with a quarterpipe, newly modified ledges, rails and ramps– bringing the much-loved recreation space up to date for today's skating needs. Located next to the picturesque Panmure Basin, the skatepark is a popular community spot and home to a wide range of skating groups who use the park on a regular basis.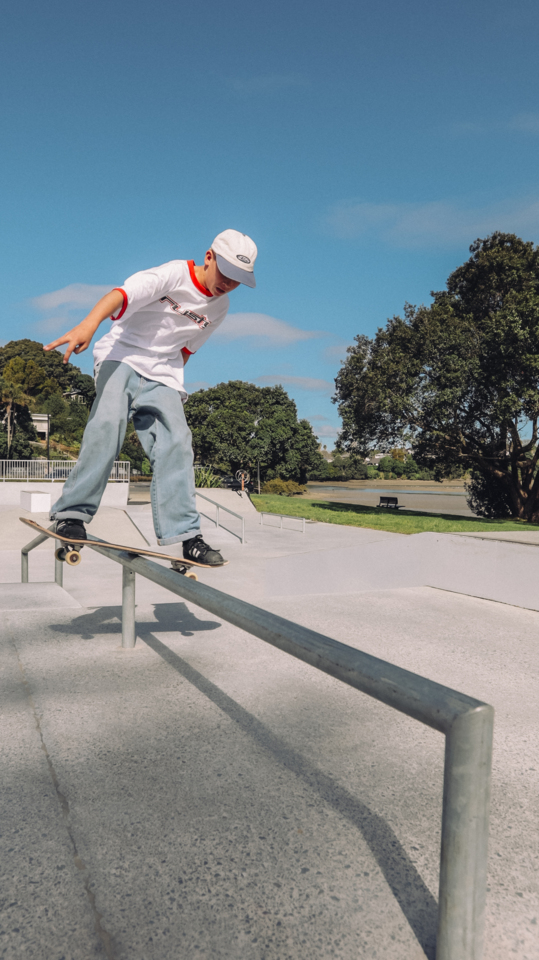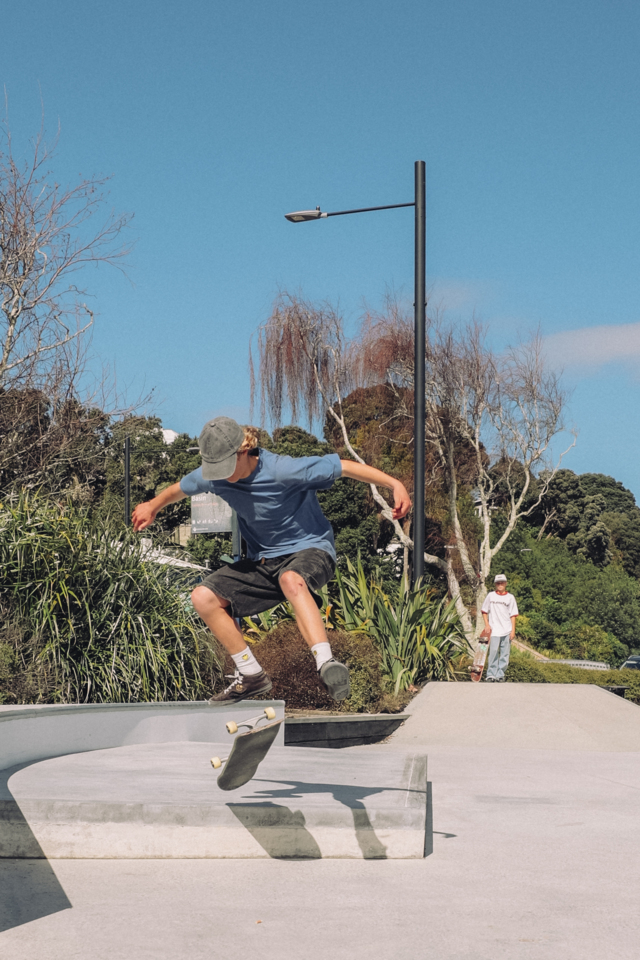 Check out our new and improved spaces at:
Fergusson Domain courts - 5 Olea Road, Onehunga
Tin Tacks Reserve Playground - 371-373 Onehunga Mall, Onehunga
Onehunga Bay Reserve - 71-91 Beachcroft Avenue, Onehunga
Panmure Skate Park - Panmure Basin 36 Lagoon Drive, Mount Wellington
Keep an eye out for more projects to be unravelled by signing up to monthly local updates here or follow the local board on Facebook @maungakiekietamaki.