Based in storm affected communities across Tāmaki Makaurau, Storm Recovery Navigators (Navigators) from Auckland Council's Tāmaki Makaurau Recovery Office (Recovery Office) have hit the ground running and are here to help you!
Our Navigators are your first port of call if you've been impacted by the storms in any way. Whether you have questions about decisions being made about your home, your insurance situation, accessing financial assistance, or need support to deal with the emotional and mental toll, our Navigators are here to connect you to the resources and information you need to navigate your way through the coming months and beyond.
To get in touch with a Navigator, please see the contact details at the bottom of this story.
While most of Auckland has moved on from the storms earlier this year, many impacted people are still struggling. That's why the Recovery Office has launched the Storm Recovery Navigation Service to walk alongside impacted individuals, whānau and families to help them access the information, services and support they need to plan their recovery.
Navigators are like a one-stop-shop. They provide people with holistic wrap-around support while connecting them to wider programmes and services.
"Working as a storm recovery navigator is both rewarding and humbling. The satisfaction comes from knowing that we are directly assisting individuals and communities in their time of need, helping them as best we can to rebuild their lives after the storm events earlier in the year.
Many of the people we work with are often overwhelmed with everything that needs to be done. Our guidance and support can make a tangible difference. It's a good feeling to work alongside people and help ease some of the pressure they're feeling," says Storm Recovery Navigator Annabel.
This isn't the first time Navigators have been used in a disaster recovery. The service has proven a huge help for individuals and communities in recent recoveries across Aotearoa, like the Ōtautahi Christchurch and Canterbury earthquakes and the 2017 flooding in Whakatāne.
Storm Recovery Navigation Service Manager

Manu Joyce says:

"What excites me most about our service is we've got a group of skilled, talented and caring people who will walk alongside individuals, whānau and families to connect them to the right services in the 'moments that matter'. Whether that's your health and wellbeing, insurance, or navigating government processes which we know can be really challenging and frustrating at times, we're here to help!"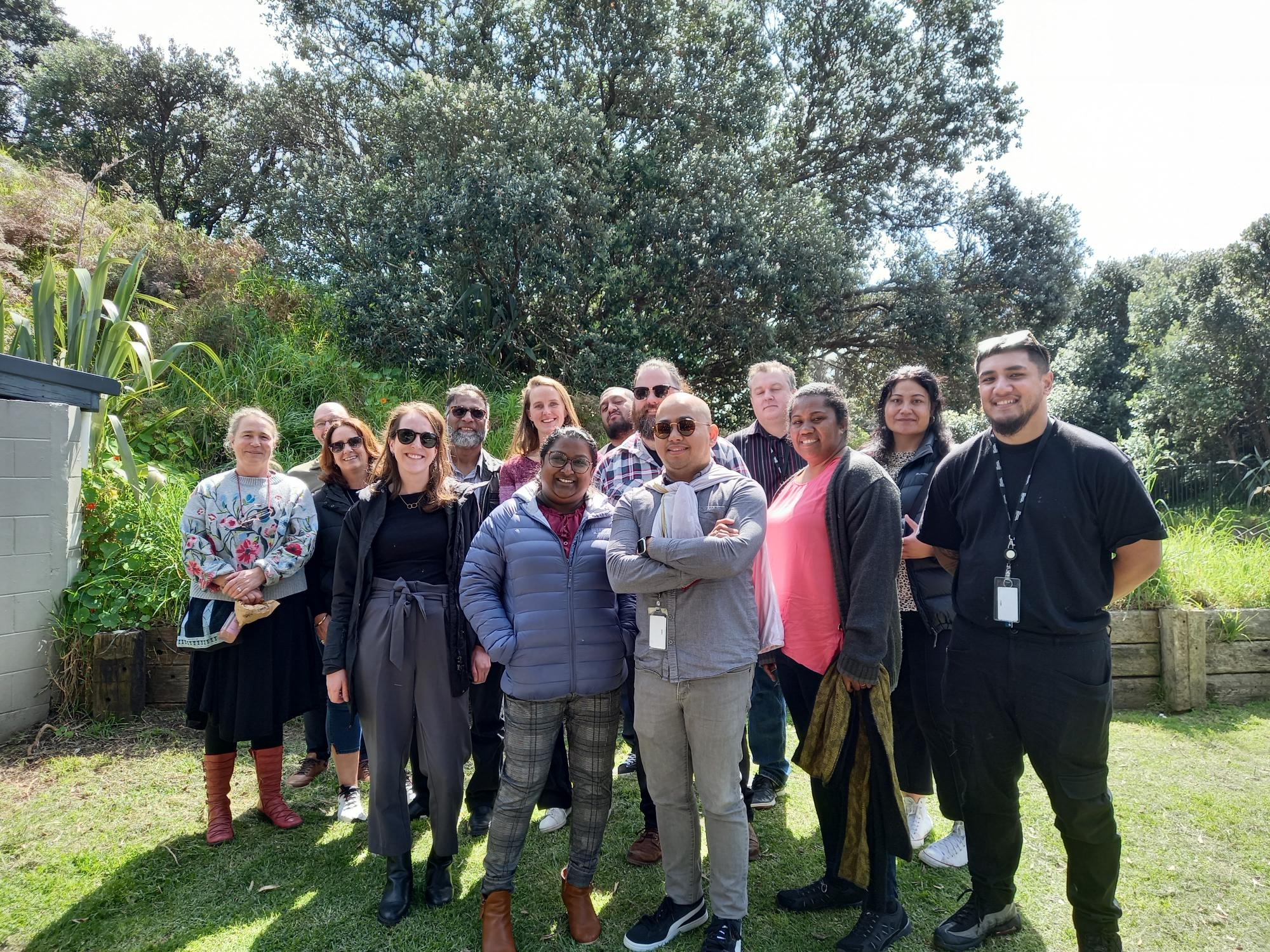 The Recovery Office wants to give a huge shout-out to the Ministry of Social Development (MSD). Thanks to their generous support, we will have another 20 Navigators joining us in the coming months, adding to our current team of 17! They will be based in our partner community organisations, which have been on the ground supporting impacted whānau and families from day one. We want to get in behind them to enable them to continue doing their wonderful mahi.                                      
Contact a Navigator
You can contact us in the following ways:
The Navigators are out in the community so can visit you at home or a place that works for you too.
More information about how a Navigator can help you
Navigators provide a free and confidential wrap-around service to:
Provide one-on-one support and assistance

Make sure you have the most up-to date-information, while connecting you to other support agencies like Work and Income, Ministry of Business, Innovation and Employment (MBIE), and New Zealand Claims Resolution Service (NZCRS)

Help you to gain access to specialist services like insurance, legal and budget advice

Update you on grant applications/financial assistance available

Support you with Housing/tenancy issues/temporary accommodation/resettlement

Help you access other social and health services like counselling services and GP services
Upcoming drop-ins with a Navigator near you
To find upcoming drop-ins near you, please find this information on OurAuckland.