For Aimee Hoeberigs a career as a ranger was something she always wanted to do, but she never thought that it would be in Aotearoa New Zealand's biggest city.
"I never realised that Auckland Council had rangers on staff," Aimee revealed.
"Like most Kiwis, my picture of Tāmaki Makaurau was of downtown and office towers. But moving here for my internship revealed an incredibly rich and diverse landscape that I quickly fell in love with."
The Summer Ranger Internship program at Auckland Council offers opportunities for those studying for environment, recreation, tourism or agricultural qualifications to get hands-on experience being a ranger, something Aimee knows first-hand.
"I started out as an intern ranger during the summer of 2017/18, and it was an incredible experience. I learnt so much and every day was different," she remembers.
"I spent a lot of my internship at Long Bay where I was interacting with the public a lot, which was great for my people skills."
The other place she spent time in during her internship was Shakespear Open Sanctuary.
"Coming from Long Bay, I had to adjust and adapt quickly as the two parks are really different in their focus. While Long Bay has more of a recreation focus, Shakespear is an open sanctuary, so there was a lot of pest control and focus on conservation.
But one of the interesting things about Shakespear is that the Defence Force Tamaki Leadership Centre sits on the boundary of the Regional Park land and within the Predator Fence, so we had to keep in regular communication with the Royal New Zealand Navy when access was required for predator control and monitoring."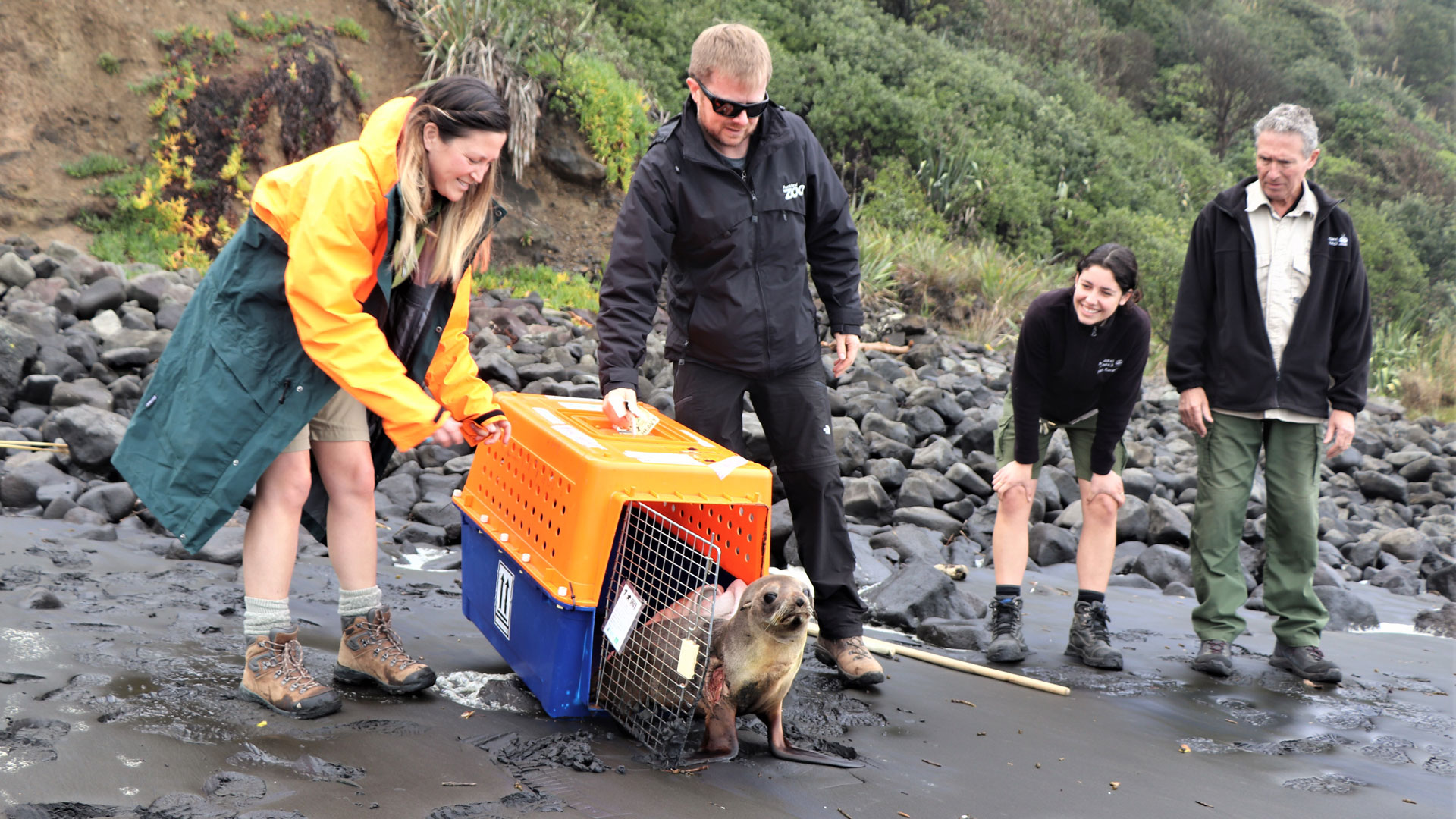 Despite the differences between the two parks, for Aimee there was something that didn't change.
"People's passion for the environment and our parks is so energising and inspiring.
"I didn't realise how many people and community groups there were who wanted to work with us and help in our parks."
It is something that continues to energise Aimee and is one of the highlights of the job. But there are other things that she loves about the job.
"The uniform," Aimee jokes. "Seriously though, the diversity is amazing. I wish I could've spent more time in each of the different parks I've worked in because there is so much to learn every day."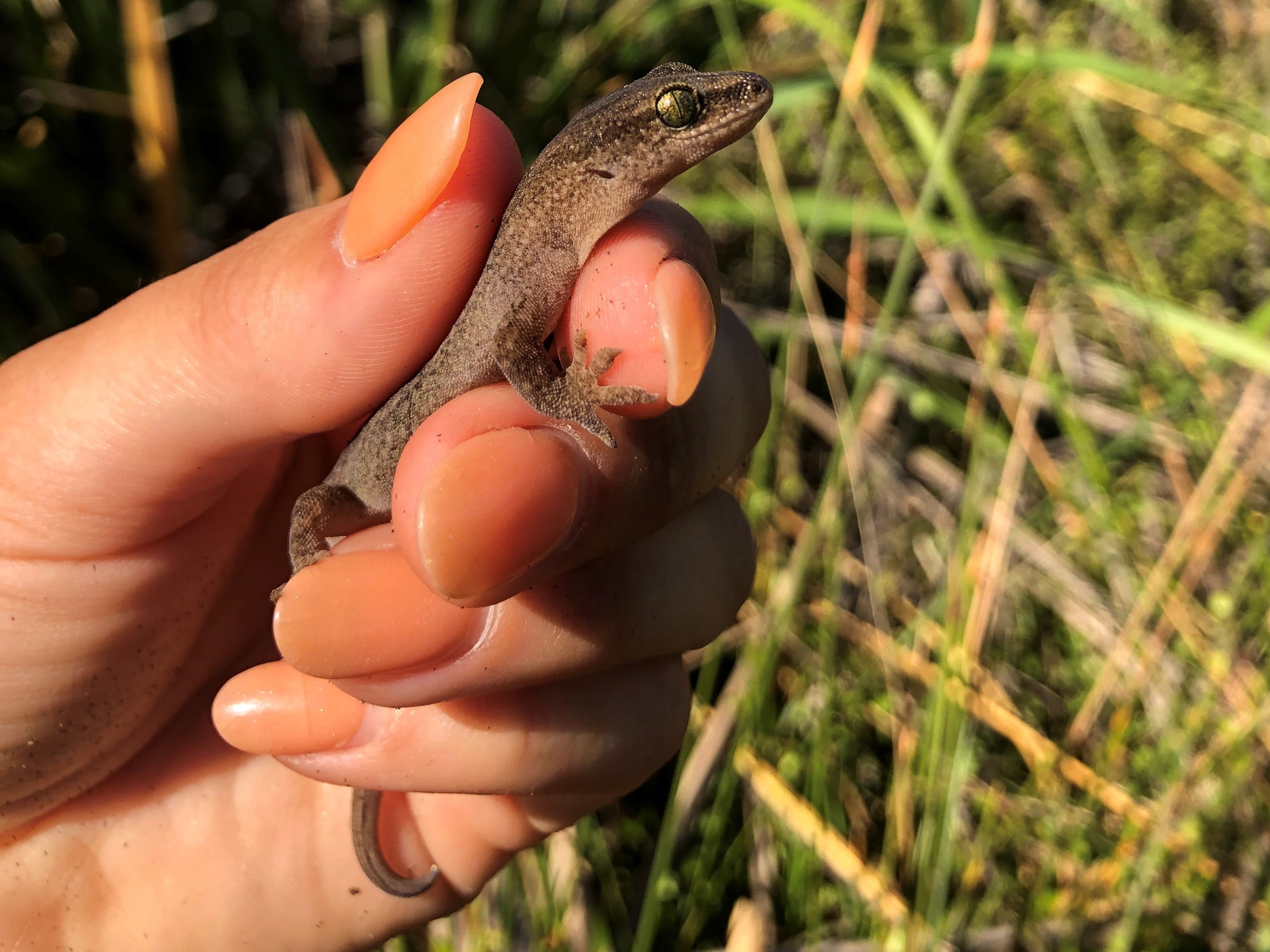 Her time at Muriwai Regional Park has given Aimee some great stories. One involved the Muriwai gecko.
"I feel so privileged to have been involved in the monitoring of a new species of gecko. It was just spectacular to find this wonderful species so close to Aotearoa's biggest city."
Last year's lockdowns thanks to COVID-19 generated another.
"There were a couple of guys who wanted to spend the lockdown 'going bush'. When the local constable and I came across them, they had this camp all set up. It was really impressive. But we had to get them to move on as the regional park was closed."
After three years since her internship turned into a full-time role in her dream job, Aimee has taken another big career step into a new role as a community park ranger where she spends a lot of time with community groups in local parks, including educating the next generation of passionate kaitiaki (guardians).
She has a word of advice for anyone considering the internship, but particularly any young women.
"Go for it! Anyone can be a ranger. Gender doesn't play a role. In fact, I look forward to the day that more older female rangers are training up the next generation."
Apply online
For anyone who would like to apply to be a summer ranger intern, head to the Auckland Council jobs website.
There are intern opportunities in the Western Regional Parks, the Northern Regional Parks and the Southern Regional Parks.