Tāmaki Makaurau. A region desired by many.
Saying that is one thing, but when Auckland is home, it can be easy to forget how incredible our region is.
"It is good to be reminded of how beautiful, exciting and diverse Auckland is," says Mayor Phil Goff.
"While we're looking forward to our borders reopening to visitors from around New Zealand and the world from next year, now is a great time for Aucklanders to make the most of our region."
So, to inspire you to get out and make the most of what Tāmaki Makaurau has to offer, here are ten free reasons why Auckland is the best place to be in lockdown.
1 - Lonely planet has declared Auckland the best place to visit in 2022
When a prestigious travel publication puts out top ten lists of places to visit, people sit up and take note. Topping that list is a fantastic achievement with Lonely Planet highlighting how Auckland has the great blend of natural, urban, food, wine and adventure, all things the modern traveller looks for.
It is something for all of us to be proud of and a great reminder of what makes Tāmaki Makaurau one of the most liveable cities in the world of 2021, so why not enjoy our neighbourhood while we are the only ones who can.
2 - Thousands of local parks to explore
When it comes to parks, our options are incredible. Auckland has over 4000 parks and green spaces for us to enjoy with a number regularly getting recognised with global awards. Some you may have heard of, while others might be tucked away in your neighbourhood, and you didn't know were there. But there is always somewhere new to spread out a blanket and enjoy a picnic in, wherever in Auckland you call home.
There is plenty to keep the kids occupied and having fun too in your local park. Or head to AKL Paths and use the paths to explore new parts of the region.
3 - Maunga to climb
We all know that Tāmaki Makaurau sits on top of a volcanic field. One of the results is some beautiful maunga that rise out of the landscape and provide fantastic views of the region. The Tupuna Maunga Authority manage 14 of these cones and Maungawhau/Mt Eden is a great example of the results. Enjoy the beautiful boardwalk as you gaze out over the city centre.
Not only are the maunga great visual landmarks, but they also hold an important place in the historical, spiritual, ancestral and culturally identity of the iwi and hapū Ngā Mana Wenua o Tāmaki Makaurau (the mana whenua tribes of Auckland).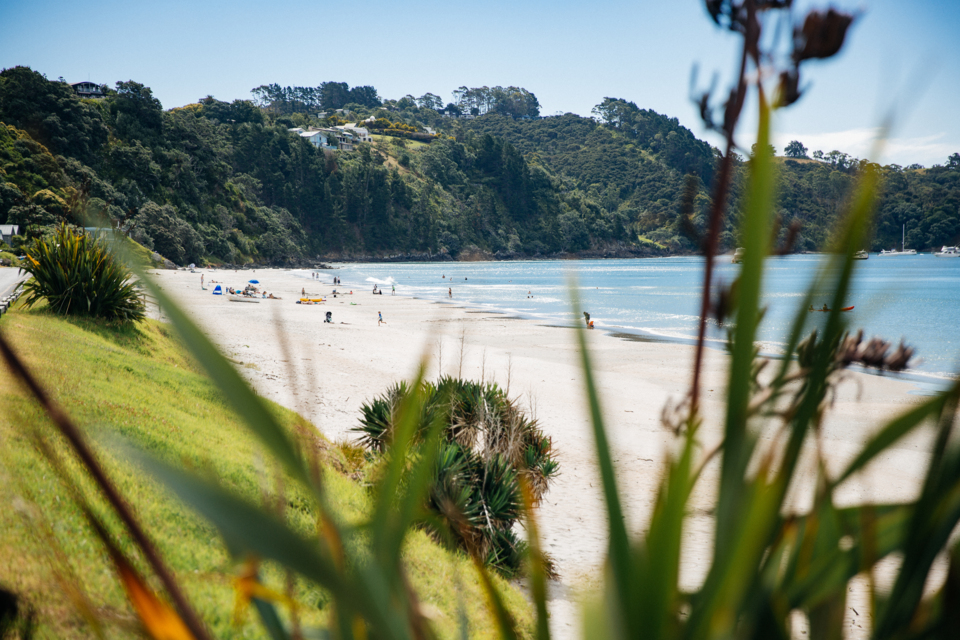 4 - Beaches galore
Whether your preference is black sand or white sand, tumbling waves for surfing, or gentle lapping water to dip your toes in, Auckland has a beach for everyone. Few places in the world have two vastly different coastlines to enjoy so close to the city centre.
While we all know about the likes of Piha, Muriwai, Bethells and Omaha, there are plenty of other gems to discover off the usual beaten track. Perhaps try a picnic at Anawhata, try some sunbathing in Sullivans Bay, or just take a stroll along a quiet beach along the Waitematā Harbour.
5 - Award-winning regional parks
Auckland has some of the best regional parks in the world. In fact, Ambury Regional Park last year was one of only five parks globally, and the only one in the southern hemisphere, to be recognised at the International Large Urban Parks Awards. A unique blend of natural environment, including preserved lava flows, and a working farm so close to the heart of Auckland.
Several the 27 regional parks across the region have won awards showcasing how well the parks are managed for our use. Not only are there a diverse range of environments to found in our regional parks that are home to some very special native flora and fauna, but there are plenty of fun activities we can all do in them.
Why not try tramping through native bush, or mountain biking around former farm paddocks; or give canoeing a go around the coastal boundaries of a park, or simply splash about at one of the incredibly beautiful beaches? There are plenty of ways to enjoy these jewels.
6 - Specialised Parks
Two of our regional parks have been created as open sanctuaries – Tāwharanui and Shakespear. These two unique parks lie on peninsulas and have been fenced to create predator-free oases for our native wildlife. Both are well worth visiting with Tāwharanui having arguably some of the best beaches in the region, while Shakespear is New Zealand's most visited and accessible wildlife sanctuary.
The other specialised park is Auckland Botanic Gardens. A paradise for anyone who loves plants, or is keen on gardening, the Botanic Gardens are much more and the multitude of visitors who pass through the grounds every year are testament to its stunning beauty. Explore the themed gardens, discover natives, be spellbound by the permanent sculptures, or be inspired by gardening tips. All the gardens are cared for by expert gardeners using pesticide-free and sustainable practices.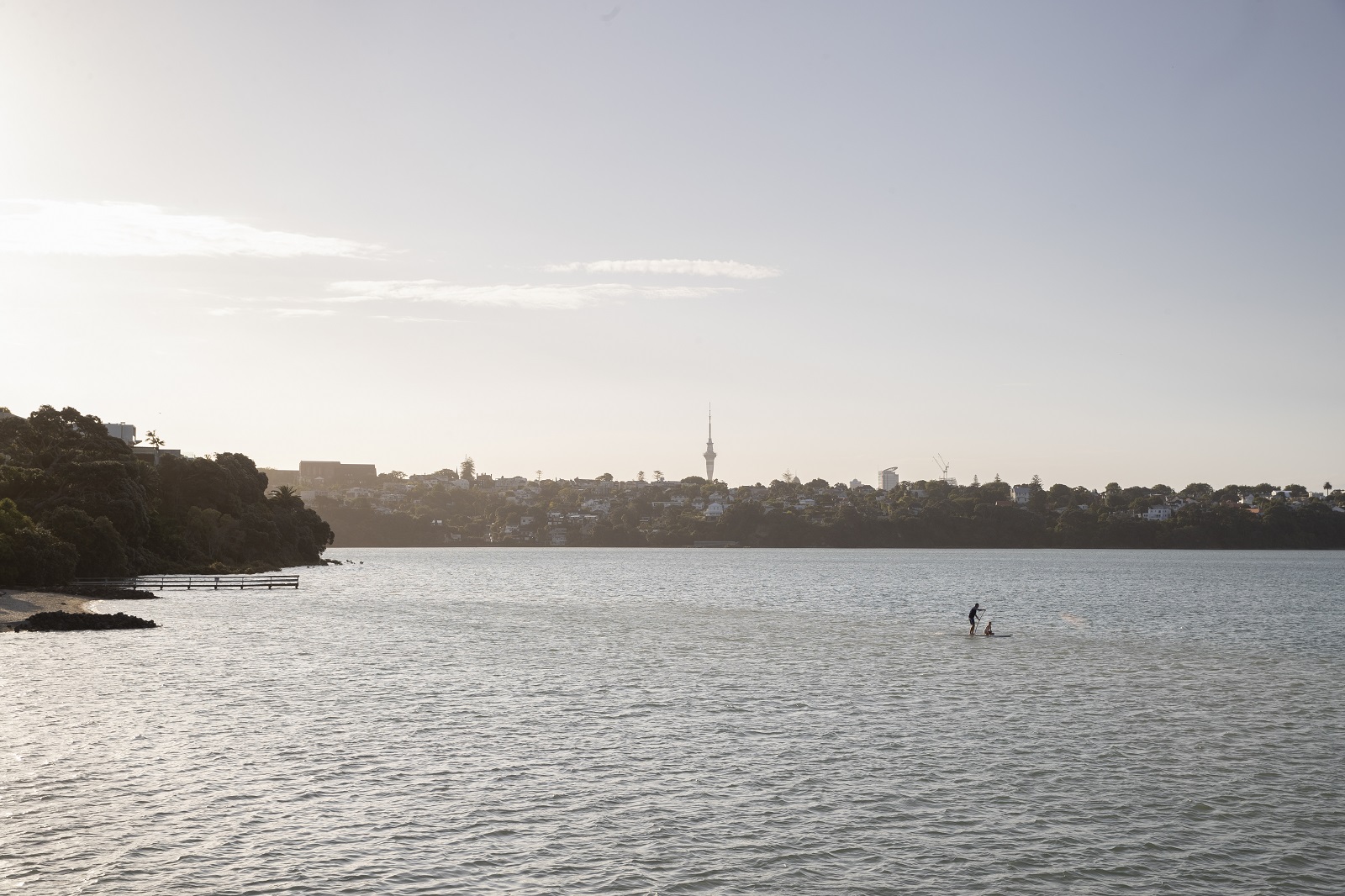 7 - Plenty for the water enthusiast
With Tāmaki Makaurau wedged between two harbours – the Waitematā and the Manukau, and with it's ocean heritage, Aucklanders were always going to be water lovers. With more than 50 islands in the region, there is always somewhere new to explore for those with access to a boat.
Otherwise grab a kayak and paddle around the coastline and discover new ways to see the region, meander down the tidal Puhoi River or cruise around one of the smaller harbours. If fishing is more your thing head to one of the piers or beaches and try to land that big one.
8 - Incredible new public spaces
The city centre is going through a revitalisation and nowhere is this more apparent than with Tāmaki Makaurau's newest public spaces – Te Wānanga and Te Komititanga. Both are wonderful places to visit, and the integration of Māori design and creativity are evident, lifting these two places to more than just some open space. 
Look for the mana whenua narratives in the design of the basalt pavers, run your fingers over the beautifully carved handrails, or put your feet up as you lie on flax-like surface of Kōrimurimu and breathe in the sea air and listen to the water underneath you.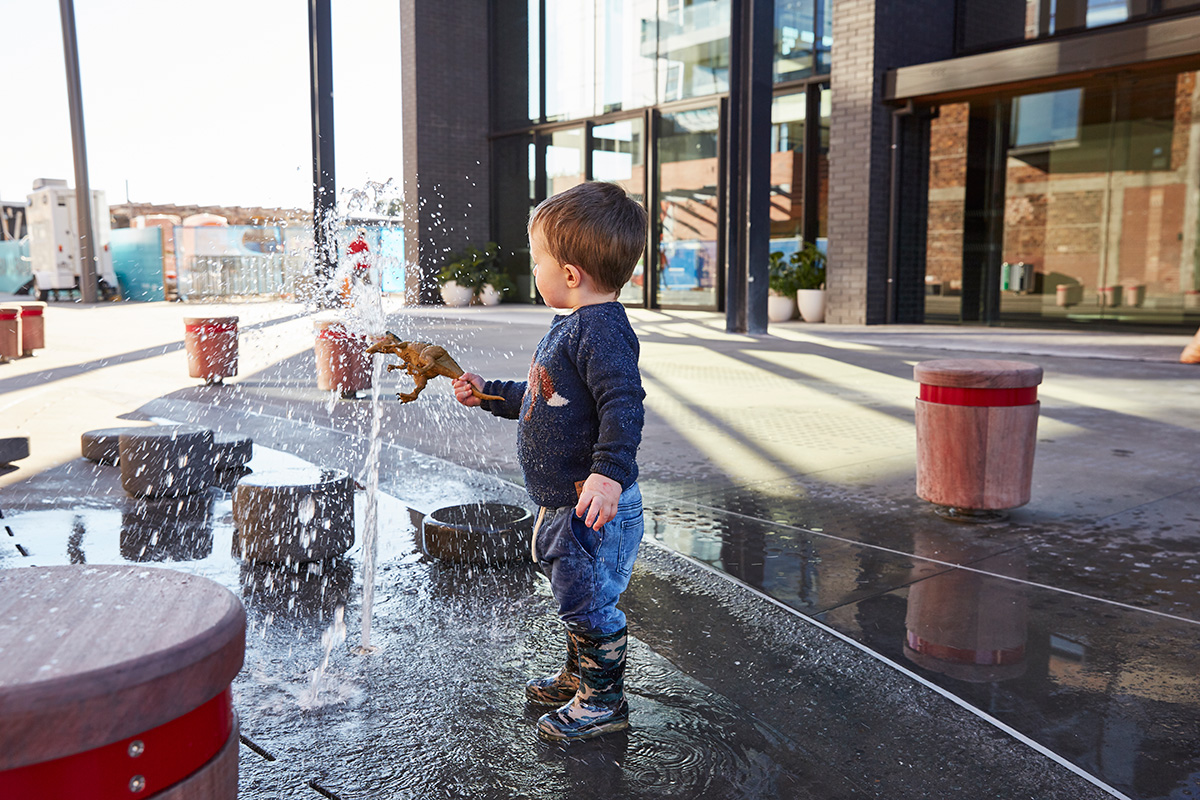 9 - Fun for all ages
Auckland has kids covered too. With thousands of playgrounds dotted all around the region, there is something near you wherever in the region you are. Two playgrounds worth highlighting are Kopupaka Reserve in Westgate and Keith Park in Weymouth.
Kopupaka won the Best Playground award at this year's New Zealand Parks Awards and embraces the history of the site as a former strawberry field with an orchard crate-themed play tower for kids to enjoy. Keith Park has a fantastic playground designed for children of all abilities to enjoy alongside each other, and is popular for whānau whose children have disabilities
10 - Fantastic community services
Auckland still delivers on rainy days too. Auckland Council Libraries has a fantastic online service where all the whānau can borrow one of the eCollection items, including books, magazines, movies and audiobooks. There are also podcasts to listen to for the adults and great opportunities to explore family and local history.
Auckland War Memorial Museum and the Auckland Zoo also have fantastic online offerings for rainy lockdown days. Kids activities, exploring the museum items, learning about the animals and conservation or doing a jigsaw puzzle as an individual or together with the whānau at home are all available.
Discover some of the great things you can do to stay active, keep learning and take care of yourself at home.
Yes Aucklanders, we truly are spoilt for choice and all can be enjoyed during the current lockdown. Time for us all to get exploring and enjoying the place desired by many but currently exclusively available to only us.