Let your kids' imaginations run wild with endless ways to play at Wynyard Quarter.
Sounds of the Sea
The Sounds of Sea silver funnels along North Wharf are a much-loved interactive experience for kids and adults alike. Polished stainless steel tubes form shapes that kids like to sit in, listen from and speak into. Based on the ventilation funnels and speaking tubes used on ships, they are another reason to come and play.
Giant shells
Head to Silo Park's playspace. With giant shells to climb on and through, swings, marine-themed climbing frames and a sandy base for a soft landing, it's no wonder this is a favourite spot for kids.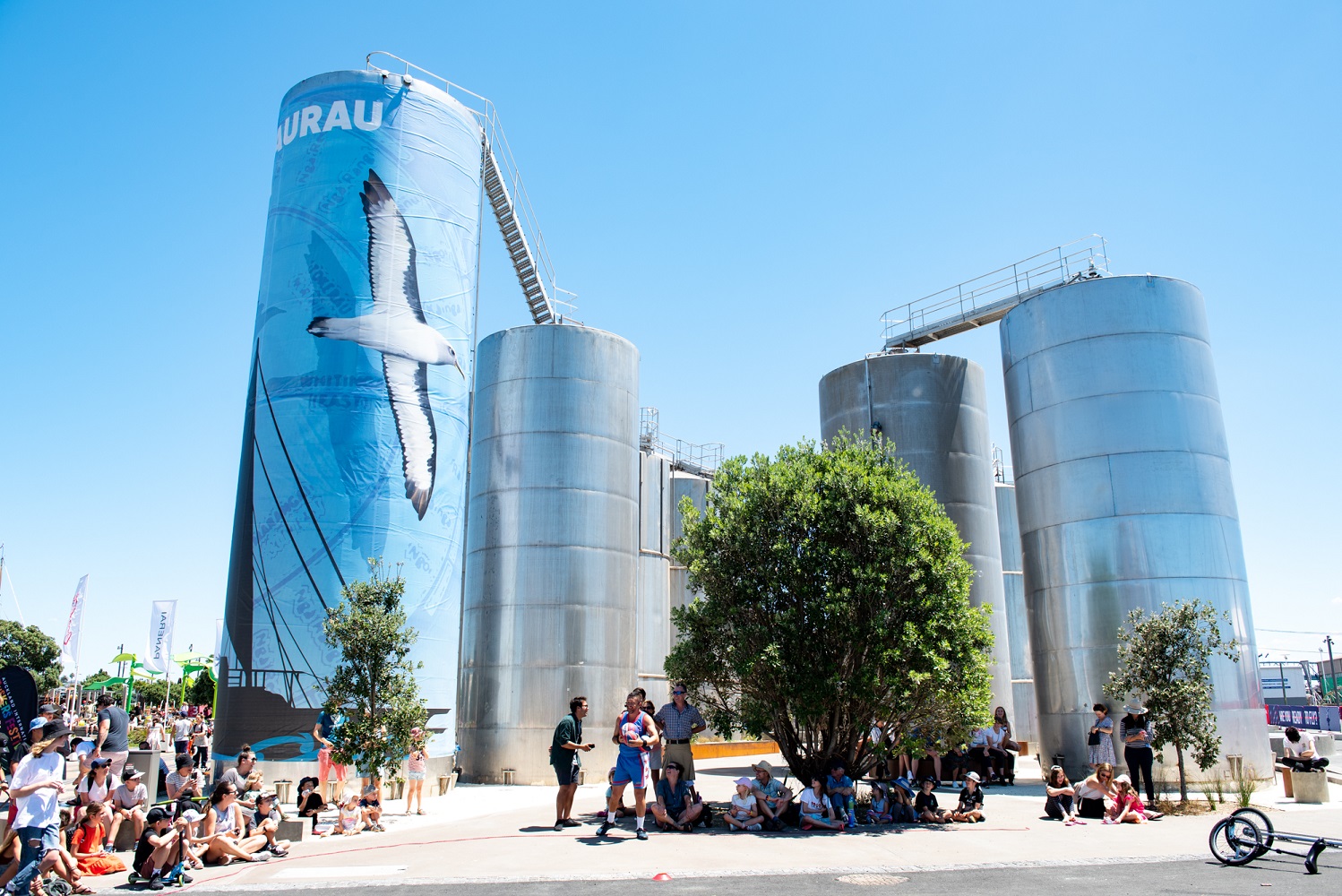 Water play
Slide fans will love the play areas along green Daldy Street, where lush plantings collide with water play and two super-cool slides springing from a 7-metre-high silo.
Wheel action
Wynyard Quarter is a perfect spot to explore on a kid-powered scooter. Wide pavements and car-free spaces provide lots of space for young explorers. The curved garden edges along Daldy Street and Amey Daldy Park are wheel-sized, making them perfect for junior speed demons.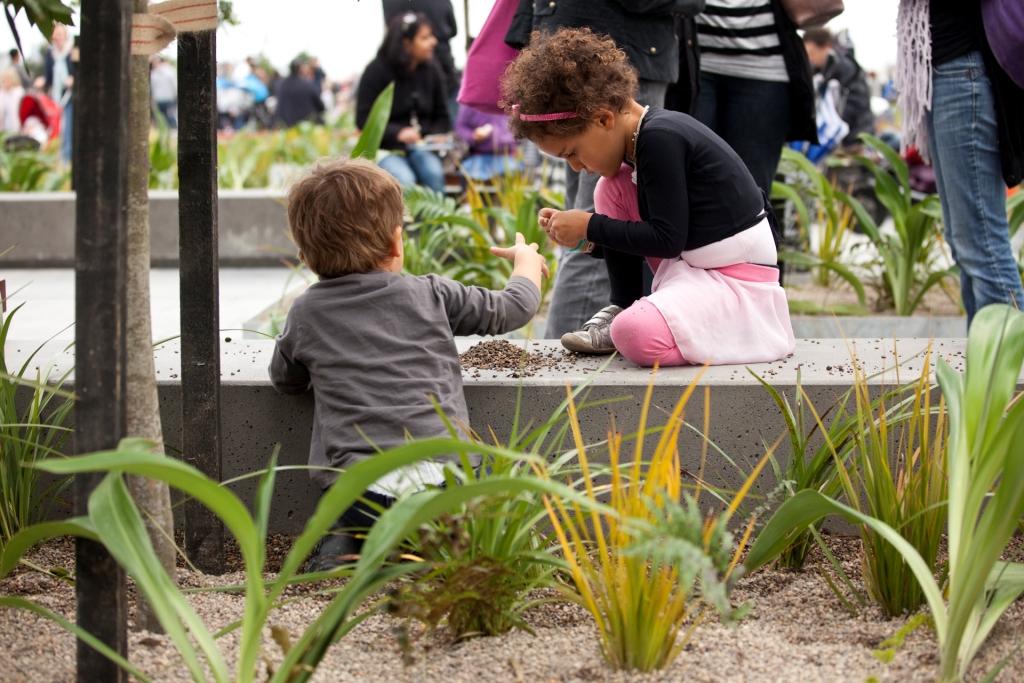 Shooting stars
Grab a ball and shoot some hoops at the Silo Park basketball court. In summer, there are also pop-up activities for kids including arts and crafts.
Fountains underfoot
Don't miss the space between Halsey and Daldy Streets called Tiramarama Way. Featuring foot-powered fountains and purposeful puddles designed to rise and fall with the tides, the laneway provides an unexpected opportunity for play. Look down to see more than 480,000 dots sandblasted into the ground of the laneway to represent Auckland's 1841 waterfront.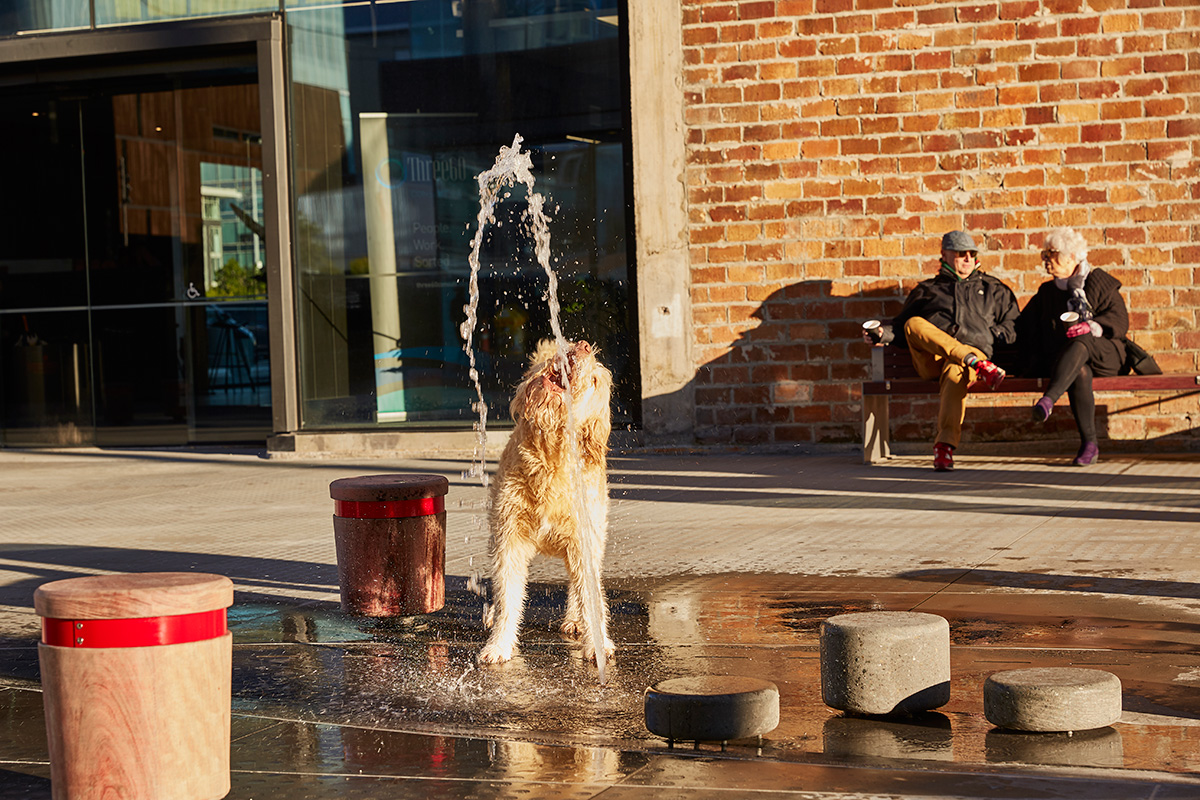 Green oasis
If there's still energy to burn, head to Amey Daldy Park. A little green oasis in the city, parents can kick back on the grass while children run, chase and explore the rolling landscape of the park. It's the perfect spot to pull up with a coffee or an ice cream.
Budding ornithologists
As the trees planted at Wynyard Quarter flourish and birds return, it's fitting to see a beautiful new mural adorning the award-winning pump station at Amey Daldy Park, celebrating our native manu (birds).
See if the kids can find Kāka, Kōkako, Korimako (Bellbird) or Pūkeko. Created by mana whenua artists Janine and Charles Williams, the mural is named 'Mai i ngā maunga ki te moana' (from the mountains to the sea).
For more, visit Wynyard Quarter's website here.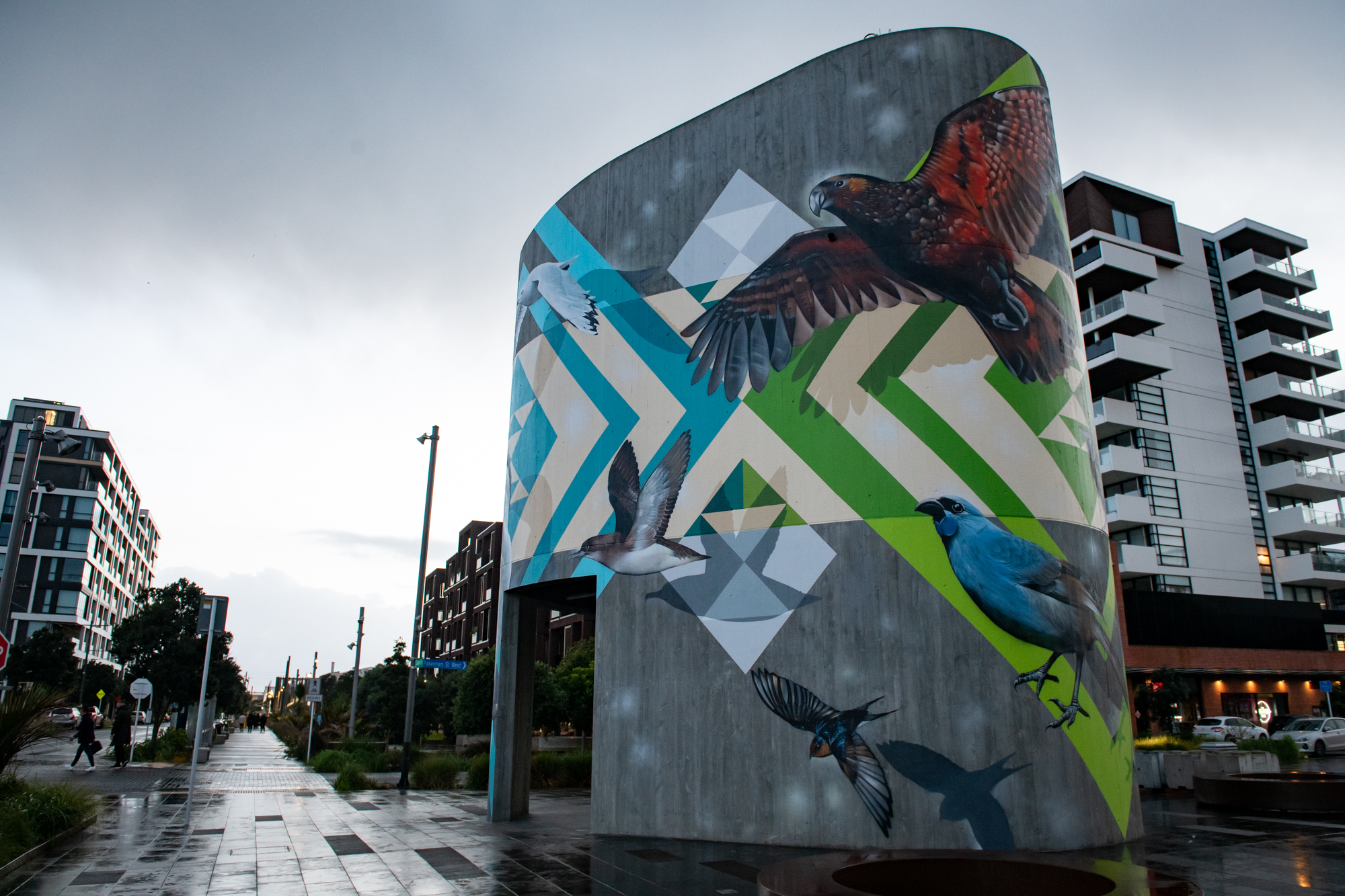 The regeneration of Wynyard Quarter is by Eke Panuku; part of the Harbour Edge Stitch outlined in Auckland Council's City Centre Masterplan. Find out about the next big development – the midtown regeneration - at ProgressAKL.co.nz/Midtown.