Black sand beaches and beautiful bush walks are two of the many delights of spending a day out west, and summer is a great time to explore hidden and unexpected corners of our amazing region.
Coffee and go
There are some great coffee choices in the once bohemian village of Titirangi, historically home to musicians, artists, writers and potters. 
Arataki Visitor Centre
The Arataki Visitor Centre in the Waitākere Ranges  is a great starting point for walks in the bush, while inside are fascinating displays of some of the bugs and lizards found locally.
On a clear day, views from the visitor's centre over Manukau Harbour are truly spectacular. The boys take great delight in leaping out of the giant picture frame to create a natural masterpiece and a fun souvenir of their day out.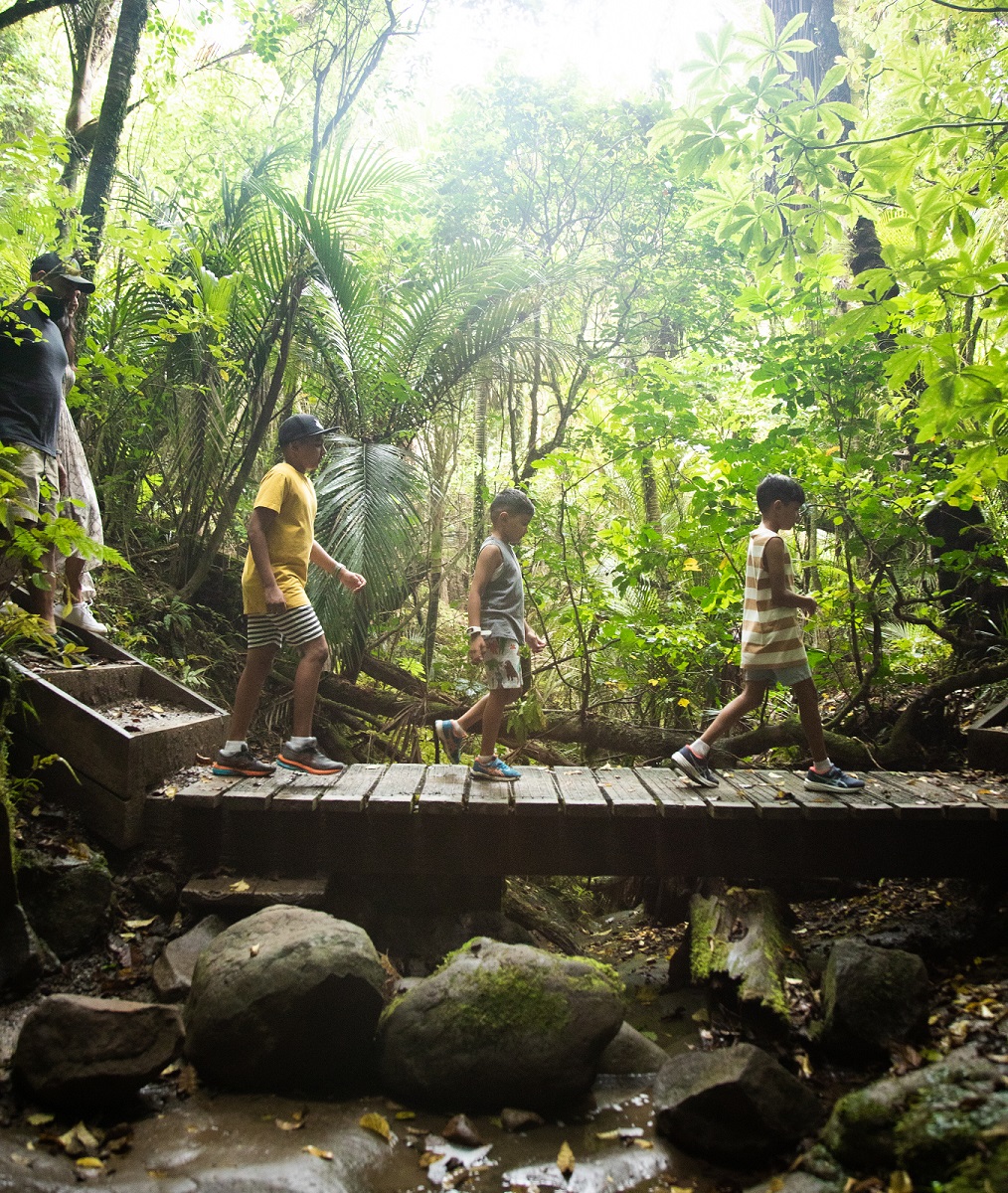 Hellaby House
A hidden gem along Scenic Drive, Rose Hellaby House, with its lovely lawn and amazing views, makes a pleasant picnic spot, and the boys let off energy with a few ball games. Rose Hellaby, who lived there from around 1935, was an explorer and an enthusiastic gardener and gifted her home to the people of Auckland.
Nihotupu Dam
The Nihotupu Dam Track is an easy stroll through the bush. Along the way to the dam, there are streams and epic waterfalls to check out, and the dam is an impressive sight at over 30 metres high. For a longer walk there's an old tramline leading to the base of the dam.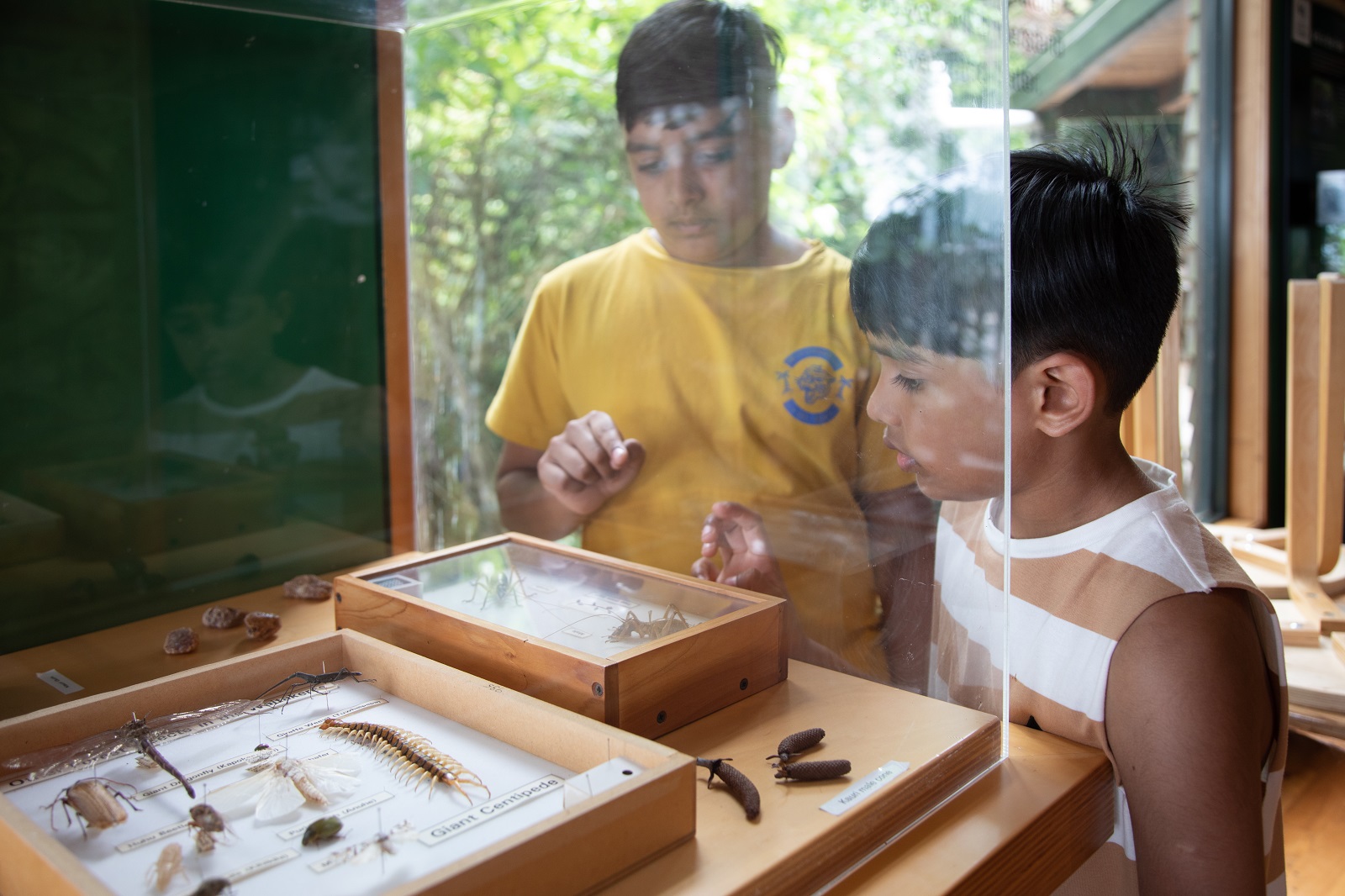 Coyle Park
Heading back to the city, the fort-style playground at Coyle Park in Pt Chevalier is a natural stopping point. The playground features a push-along train ride. Who can resist whirling through the air on a flying fox?
Pt Chevalier Beach
At the end of an adventurous and action-packed day spent discovering a few of the treasures out west, it's time to relax, stroll along the sand and cool down with a splash in the sea at Pt Chevalier Beach, which is swimmable at high tide.
Zig Zag Track in the Waitākere Ranges
An easy walk through the bush from Titirangi Village to Titirangi Beach, the Zig Zag track has been reopened after extensive work focussed on stopping the spread of kauri dieback in the area.
The track starts on Park Road in Titirangi and heads down the valley to Titirangi Beach
Protect our kauri
Kauri dieback in Auckland is a serious problem and it's important we all play our part to prevent the spread of the disease.
If you enter or leave a forest/area with native trees anywhere across the region, here are three easy steps you need to remember:
Scrub– clean all soil off your footwear and gear.
Spray– your footwear and gear with disinfectant at every cleaning station you encounter. Kauri dieback can be spread by just a pinhead of soil.
Stay– on open tracks and off kauri roots.
Always check the Auckland Council kauri webpage before going for a walk to find out what tracks are currently closed.