Whether you're looking for somewhere to dine al fresco at sunset or enjoy an active day out, the wider Auckland region has a diverse array of picnic spots.
Monte Cecilia Park, Hillsborough
The historic Pah Homestead is located in Monte Cecilia Park in Hillsborough. The grand old building was built between 1877 and 1879 and restored to its former glory in 2010. The homestead now houses the Wallace Arts Centre, which features a range of free exhibitions.
The grounds surrounding the homestead set the scene for an elegant picnic. Unfurl your blanket on the manicured lawns and enjoy the stately atmosphere of the well-kept gardens. If you need a coffee or extra dessert, you can pop into the Homestead Cafe, located in the arts centre.
Highfield Gardens Reserve, Matakana
Sandwiched between Snells Beach and Algies Bay is a picnic spot with a surprising twist. Highfields Gardens Reserve is sometimes called Donkey Reserve because it is home to a small herd of donkeys. They have been in residence in the gardens since the 1960s.
Enjoy sea views in the company of these docile, furry-faced locals. The donkeys appreciate carrots and apples as treats but take care feeding them; they can bite.
Post picnic, you can go for scenic short walks around the reserve and along the cliff tops.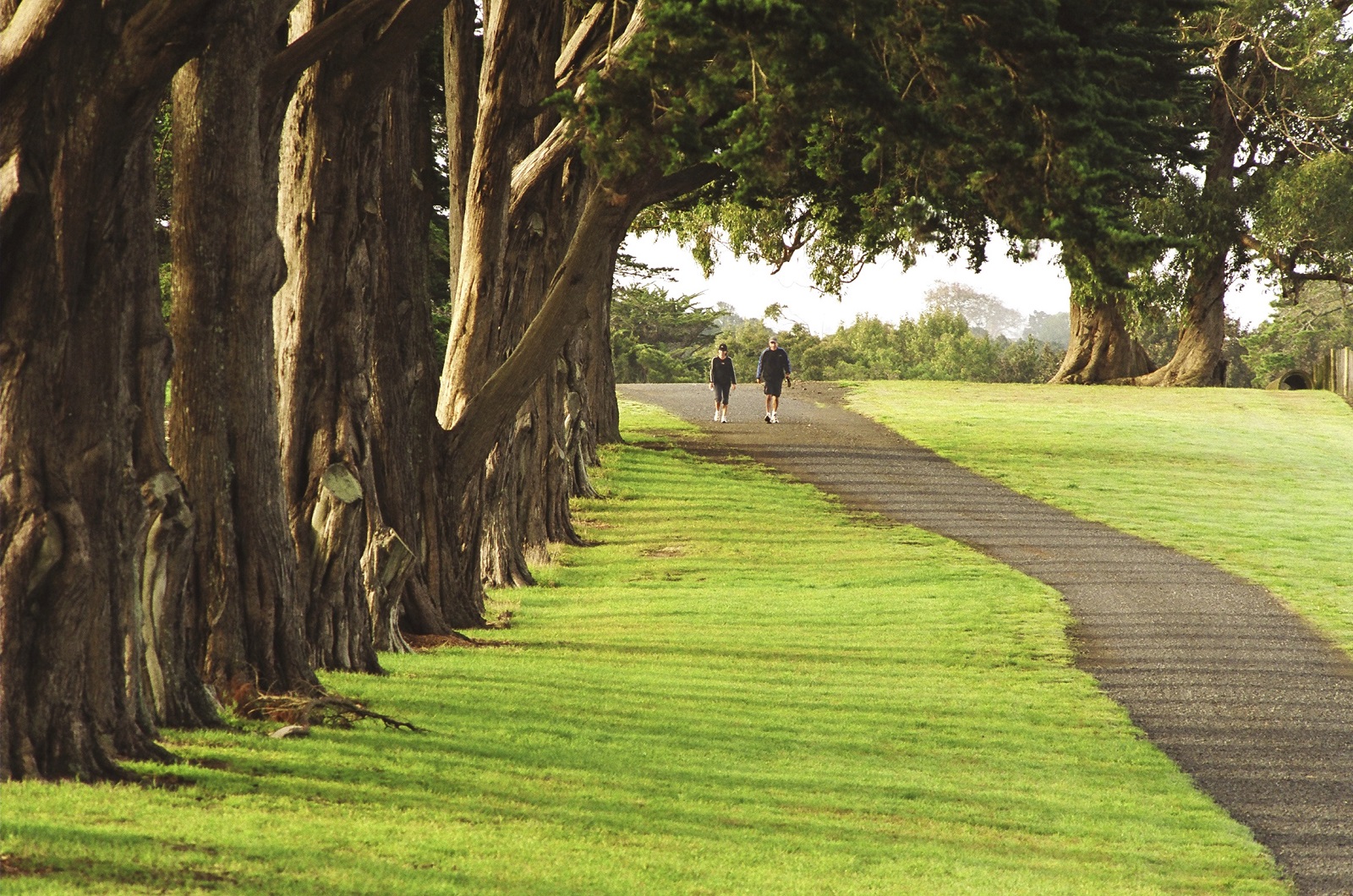 Tōtara Park, Manurewa
It's only a couple of minutes off the motorway, but Tōtara Park is a peaceful haven with a distinctly rural feel. The sprawling grounds of this park are perfect for picnics, with plenty of space to spread out. Set up a tent, or a barbecue, or rally everyone for a game of touch.
There are bike trails galore, as well as an open-air swimming pool and tennis courts. A network of walking tracks web through native bush. The Puhinui Stream Forest Trail​ is a four-kilometre track that meanders through groves of kauri, pūriri, tōtara and nīkau, and along a stream that is currently being restored. The trail links Tōtara Park with the Auckland Botanic Gardens.
The park is dog-friendly, with both on-leash and off-leash areas.