If you're keen to lift your spirits and put a smile on your dial, there is nothing like a bike ride, which make Auckland Council's urban cycle paths a total treat for your temperament.
Whether you're commuting or exploring, you're bound to agree that cycling is the perfect pace for making the most of this stunning city.
Scenic City Loop
Head to the recently upgraded Northwestern Cycleway and whizz along the side of the motorway.
We suggest starting at St Luke's Road and heading for Ian McKinnon Drive towards the Upper Queen St Bridge. There you'll turn left and left again – look for the painted pointers on the pavement - to reach Te Ara I Whiti, the bright pink Light Path. Ride down Nelson Street where you'll eventually come to a dual bike carriageway that takes you most of the way to the waterfront.
Up for a longer ride? Take a right and cycle picturesque Tamaki Drive as far as St Heliers, then ride back the way you came along the waterfront, past Ports of Auckland, through The Viaduct and over the Wynyard Crossing Bridge to Wynyard Quarter.
Continue along elegant Westhaven Promenade, under the Harbour Bridge, before chugging up Curran Street, to meet Jervois Road and Ponsonby Road, and back to the Northwestern Cycleway. With plenty of places to stop for a rest or refreshments, this ride can be repeated regularly and never lose its charm.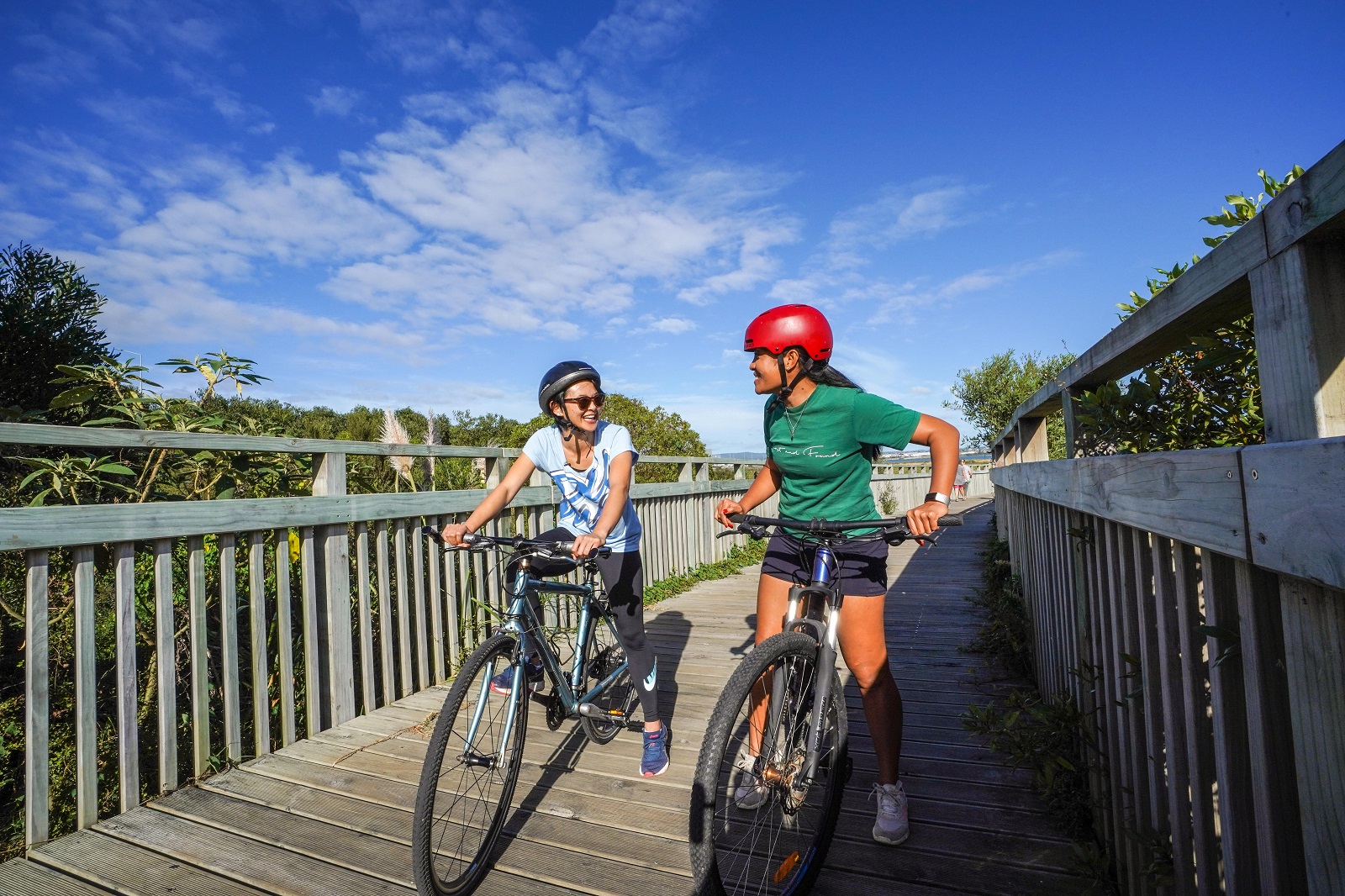 The Waterview Shared Path
Join the Northwestern Cycleway at St Luke's Road, but this time head north to skirt Chamberlain Park Golf Course.
Once you reach Unitec, the Rainbow Path takes you to a relatively narrow strip of cycleway before you arrive at Alford Street Bridge and the shared path that connects Waterview with Mount Roskill.
Pedal through an oasis of green spaces along fabulously wide purpose-built paths where various imposing bridges double as works of art and will tempt you to take little side rides. If you're feeling exceptionally active, go as far as Māngere Bridge or Ambury Regional Park.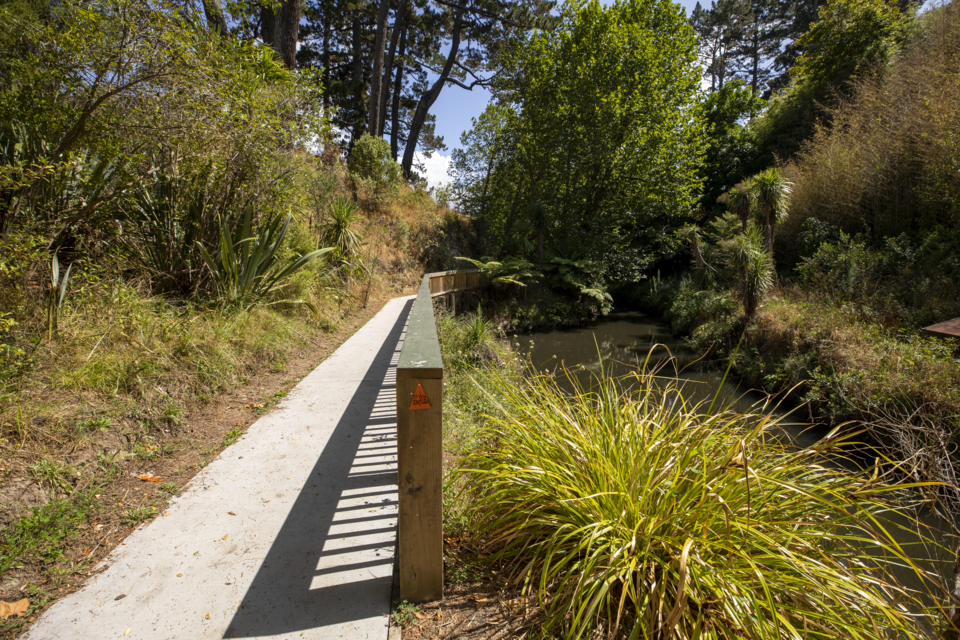 Wattle Downs Path
Wattle Downs is the perfect peninsula for pedalling so make your way to 27 Frangipani Avenue and saddle up on this shared path that follows Papakura Creek and beyond.
Such a serene suburb, yet it mostly flies under the radar which adds to its charm. With 8km of undulating but never-steep paths, you'll skirt wetlands, mangroves and ponds that make sanctuaries for birds.
There are also two excellent playgrounds, so if you're enjoying this easy ride with younger ones, there are lots of opportunities to stop and play.