Children of all abilities will soon have more choices to play after Kaipātiki Local Board approved a concept to introduce more inclusive play elements in Marlborough Park, Glenfield.
Already home to a large existing junior playground, youth play zone, flying fox, basketball court and skatepark, the new elements would help create a destination park for children of all ages and abilities.
The concept approved at the April business meeting features an inclusive carousel that accommodates children in wheelchairs and seating for caregivers. It also features an interactive bridge that makes low-level sound providing for sensory stimulation. It can also be accessed by wheelchairs or by those with limited mobility.
Wet pour safety surfacing will create an even surface from the pathway to the play area for those with limited mobility, alongside low-level planting and natural shade provided by the existing oak trees.
The project also includes work to improve drainage in that area of the park.
"These elements will be a great addition to some of the interactive and accessible equipment we already have in the park, and I am sure will be welcomed by families across Kaipātiki and neighbouring communities," says chair John Gillon.
"The park is a popular Glenfield destination and offers something for all ages and abilities."
It is anticipated physical work on the improvements will start later in 2022.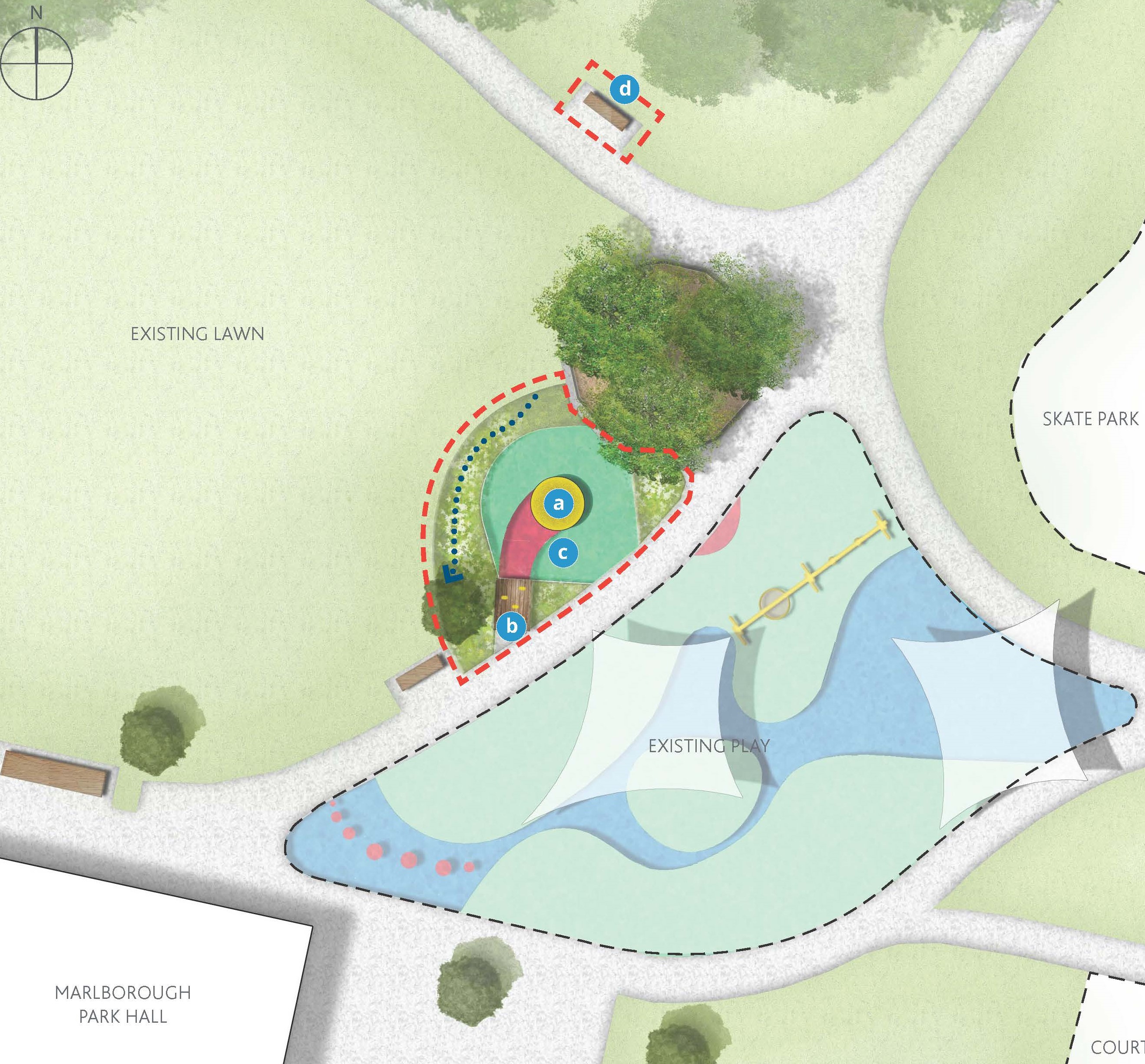 Better parks and playgrounds
People in Kaipātiki cherish their parks and playgrounds and the local board recognise that play is an essential part of people's development and wellbeing. They allow people to be creative, develop imagination, dexterity, and physical, cognitive, and emotional strength.
"We've put a lot of thought and investment into the design of our playgrounds over recent years, so that we have something to cater for all ages, abilities and interests," says Mr Gillon. "We also continue to invest in introducing shade into our playgrounds, something we know is appreciated by the community."
Read the full report (see Item 14)