Everyone remembers the joy of visiting a playground as a child – working your way through the seesaw, swings, slide, climbing frame or merry-go-round, spending more time on the piece of equipment you loved the most.
Children love playgrounds because they're fun, and parents love them because they provide free entertainment away from screens. But their importance shouldn't be underestimated, because while children are having fun and getting exercise, they're also developing social, emotional and critical thinking skills. In fact, the United Nations considers play a right of all children.
Bea Enriquez is a systems innovator for Healthy Families Waitākere and specialises in play. She says that it's a rehearsal for adulthood. "Playgrounds, play spaces and anything regarding play helps develop children in a way where they're ready for life," she says.
"When you play and you hurt yourself, you learn from it. For example, 'I know better not to climb too high because the last time I did it, I fell.'"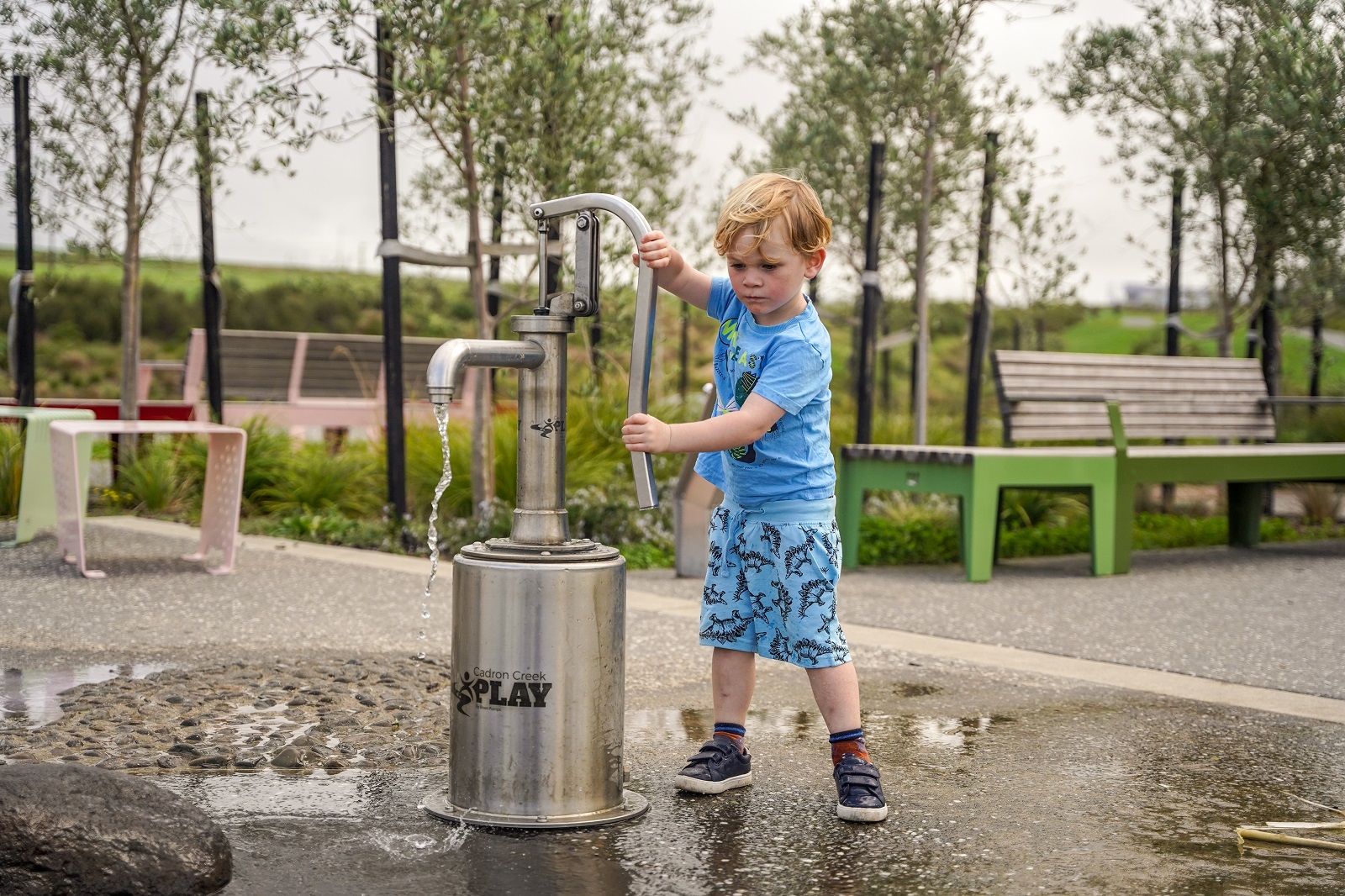 At the same time, Bea says that they also encourage risk-taking, and as children develop confidence and skill, it boosts their self-esteem, which has an overall positive impact on mental health.
Playgrounds can also offer tactile learning opportunities within a social setting.
Kopupaka Playground in Westgate, which opened last year, includes a spacious sandpit and a water play area which encourages collaborative play. In the water play area, two water pumps (one of which is wheelchair accessible) and a series of channels and wooden troughs allow children to work together to create dams and send the water in either direction.
And then there's the creative aspect. "Water and sand are great because they give you more opportunities for imaginative play – it's less prescribed," says Kopupaka Playground's principal landscape architect Nina Rattray from Auckland Council.
When they were designing the playground, Nina and her Auckland Council colleagues held workshops with school children and asked them to use pens, stickers and Lego to illustrate their concepts for the space. "They gave us some cool ideas and a sense of what they like to do when they play," says Nina. To help create a sense of place, they also asked the tamariki open-ended questions about how they could incorporate the site's history as a strawberry farm into the design. The historical theme has been playfully referenced in the slide tower, which resembles a stack of produce crates, and a series of small hills that look like growing mounds.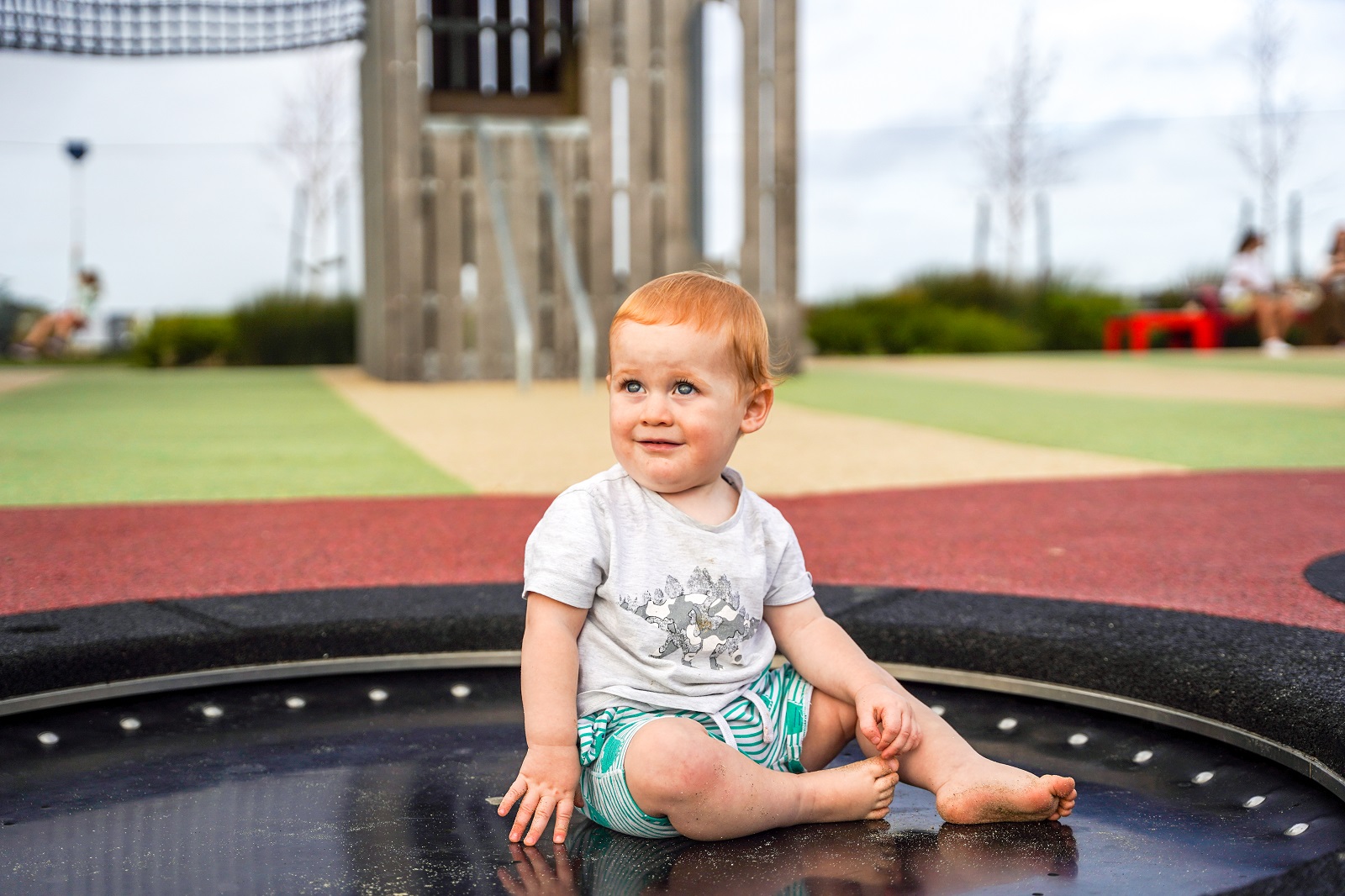 Nina and Auckland Council parks and places specialist Tracey Hodder both also make the point that it's not just tamariki who benefit from playgrounds, but that they are also important community-gathering points.
"Other elements alongside playgrounds that are growing in popularity are fitness areas, basketball courts and wheeled play (i.e. pump tracks and skateparks). This makes it more appealing for the whole whānau, with the younger tamariki enjoying themselves on the playgrounds, while their older siblings can be playing basketball with friends and parents or guardians can keep watch from the shaded areas." 
Waterview Reserve is one Auckland playground that offers something for everyone. Not only does it have a playground and water play area, it also boasts a basketball court and pump track, pathways the whole family can walk along and some amazing heritage spots.
And if you're looking for an all-abilities playground, Te Pua / Keith Park in Manurewa was named Playground of the Year in 2020 by Recreation Aotearoa. It's the first playground in the country with a 2m-high wheelchair-accessible tower and also has a tube slide with transparent panels.