North Shore locals have welcomed upgrades to the Devonport Community House, made possible with funding from the Devonport-Takapuna Local Board.

"The Devonport Community House is a real treasure," explains Board Chair Ruth Jackson. "For decades they have been doing the most amazing stuff in our community, with programmes for everybody from tiny tots to seniors and everything in between. If we lost the community house that would really leave a yawning gap in our community."

The funding from the board was granted in July 2021 with work completed on the transformation project in June this year, including refreshments to its physical spaces, improved heating and a new lounge in its mezzanine space.
"I feel as you walk into the house you now have a totally different feel. It's just such a lovely space to be in," says Devonport Community House Treasurer Lynnette Collings.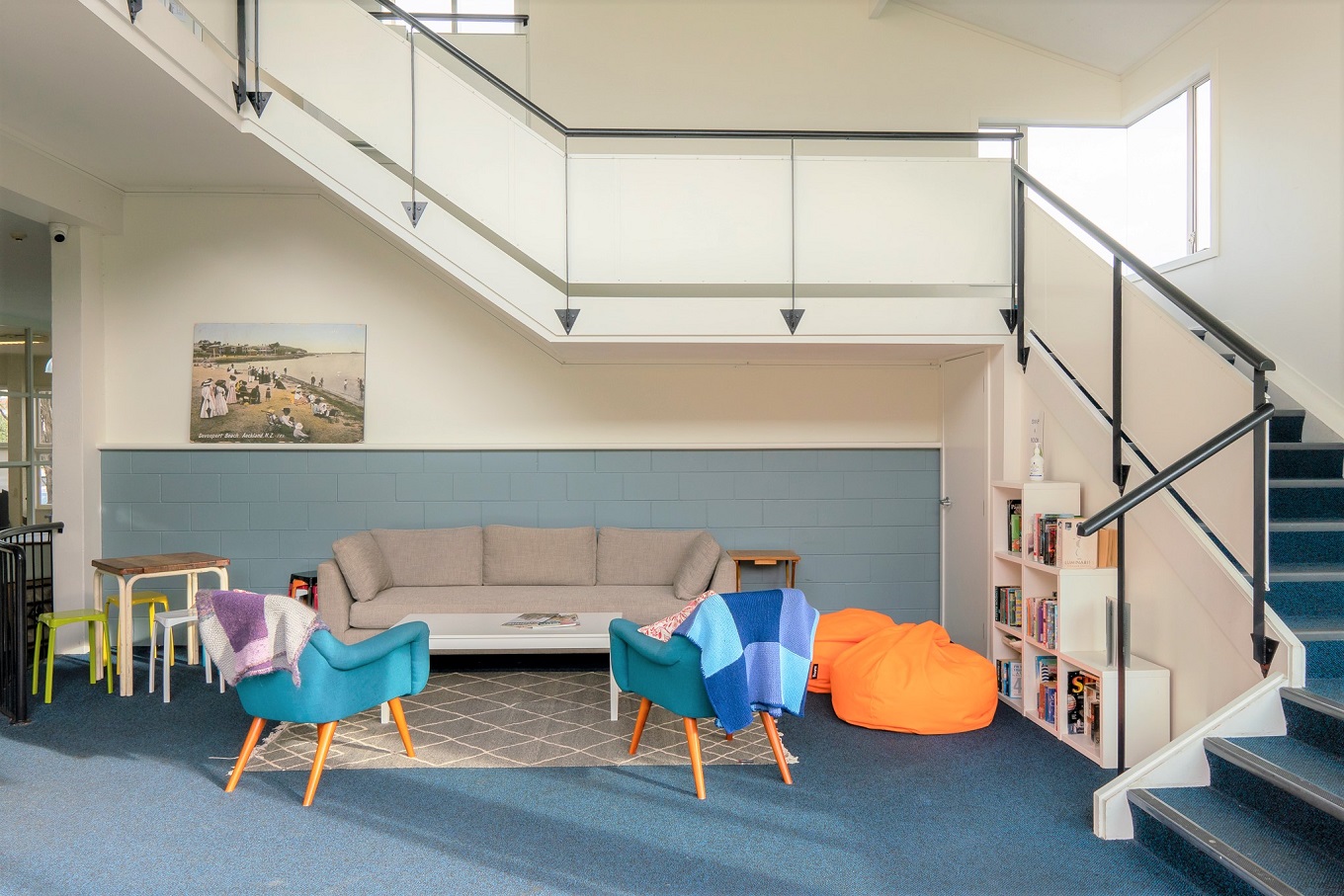 Updates to the community house's security and booking systems, and promotion on noticeboards and in local media have also helped to improve useability and awareness of the rejuvenated house in the Devonport community.

Popular new initiatives from the house include ukulele classes, baby-sitting workshops, a creative drop in series, and a recycled clothing swap day that was attended by over 200 people.

Local Board Chair Ruth is "incredibly impressed" with what the community house has done, and continue to do, for the benefit of their community.
"They have managed some very clever things to the space with the funding over such a short period. And their ongoing commitment to their staff, volunteers and the many different groups who use the community house is amazing."

To find out more about the Devonport Community House, check their website, Facebook page or ask about a booking here.
Stay up to date
Want to stay up to date with all the latest news from your area? Sign up for your Local Board E-news and get the latest direct to your inbox each month.
Sign up for Devonport-Takapuna E-News