An upgraded walkway has opened to the public at the North Shore's Tuff Crater volcanic crater, made possible through ongoing funding from the Kaipātiki Local Board. 
The walkway includes a new boardwalk and upgraded gravel path from Exmouth Road through to the recently repaired lookout at St Peters Street and has unique views of the mangrove-filled salt marsh crater, the Waitematā Harbour and the Auckland skyline.
For the boardwalk's construction, council staff chose a recycled plastic composite decking instead of timber for its longer life span, 25-year warranty and reduced maintenance and replacement costs.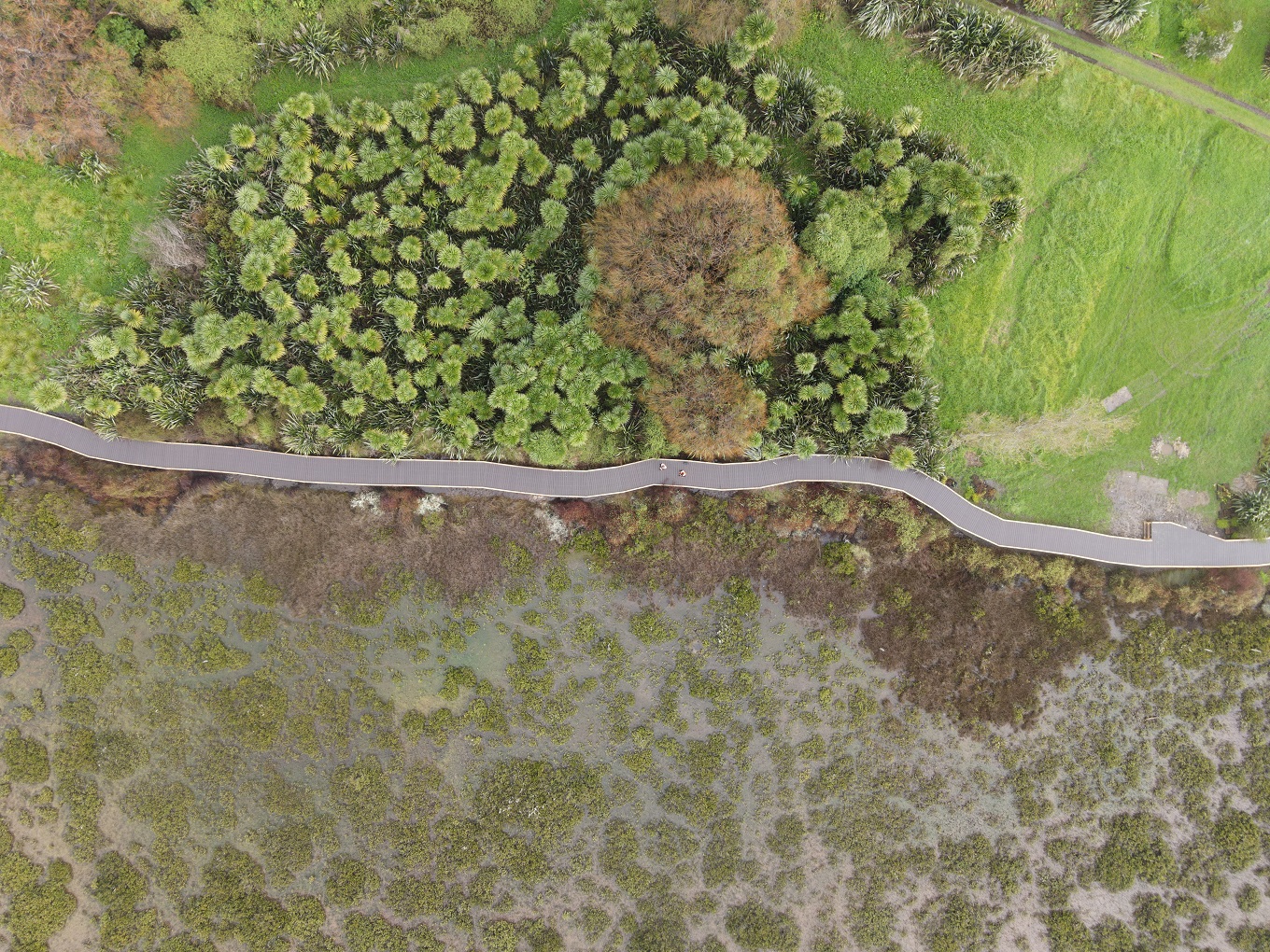 Kaipātiki Local Board Chair John Gillon is excited to see this important project opening up for the benefit of the North Shore community.
"This fantastic new wider walkway helps to provide a more accessible, safer and reliable experience in one of the jewels of Kaipātiki. Once the future stages are completed, the walkway will help to connect up the wider Northcote area, which is important with the increase in population that we are seeing there. It will also potentially link into the future Northern Pathway, providing the completion of the loop that has been talked about for many years."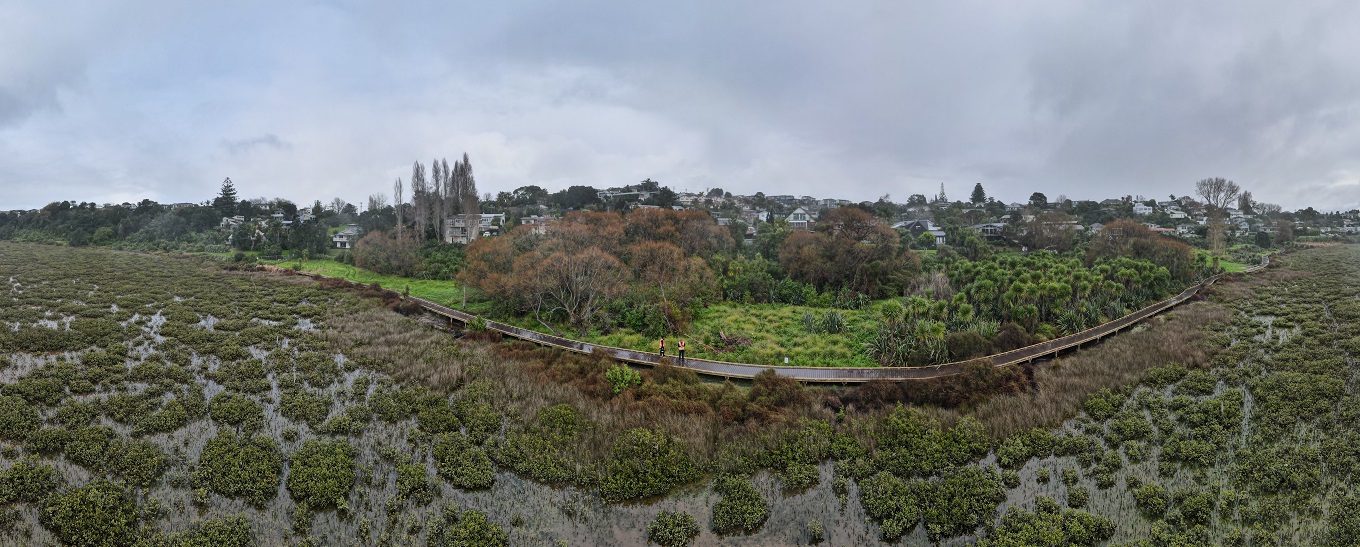 The Kaipātiki Local Board approved funding to renew the existing walkways and viewing platform around the crater in June 2021. They have had the full support and cooperation of Forest & Bird and local mana whenua for the walkway y renewal, which follows years of ongoing weeding and native replanting work by council staff and volunteer groups in the crater.
Construction of the next stage of the walkway will go out to tender in the coming months, with work hoped to start by November and be completed in early 2023.
Stay up to date
Want to stay up to date with all the latest news from your area? Sign up for your Local Board E-news and get the latest direct to your inbox each month.
Sign up for Kaipātiki Local Board E-News