Like all big cities, there is a sense of energy and excitement to Auckland. But it is natural and healthy to seek out an emotional and physical escape from the hustle and bustle.
Fortunately,  reconnecting with nature and recharging your wairua in Tāmaki Makaurau is easy - whether you prefer to do so on your own, or with whānau and friends. Here are five of the great relaxing spots across our region to rejuvenate you wairua.
Stairway to Heaven, Clevedon
There is always a sense of satisfaction to reaching a summit and this aptly-named walk, which is just over an hour long and includes plenty of steps, is a great place to get the heart rate up while catching some amazing views of the city and the wider region.
After taking a 'green prescription' in the beautiful native forest of the Hunua Ranges, the nearby Clevedon Village is also a charming (and calming) respite from the big smoke, so reward yourself with another, slightly flatter stroll while you are there.
See more about Clevedon Scenic Reserve on the council website.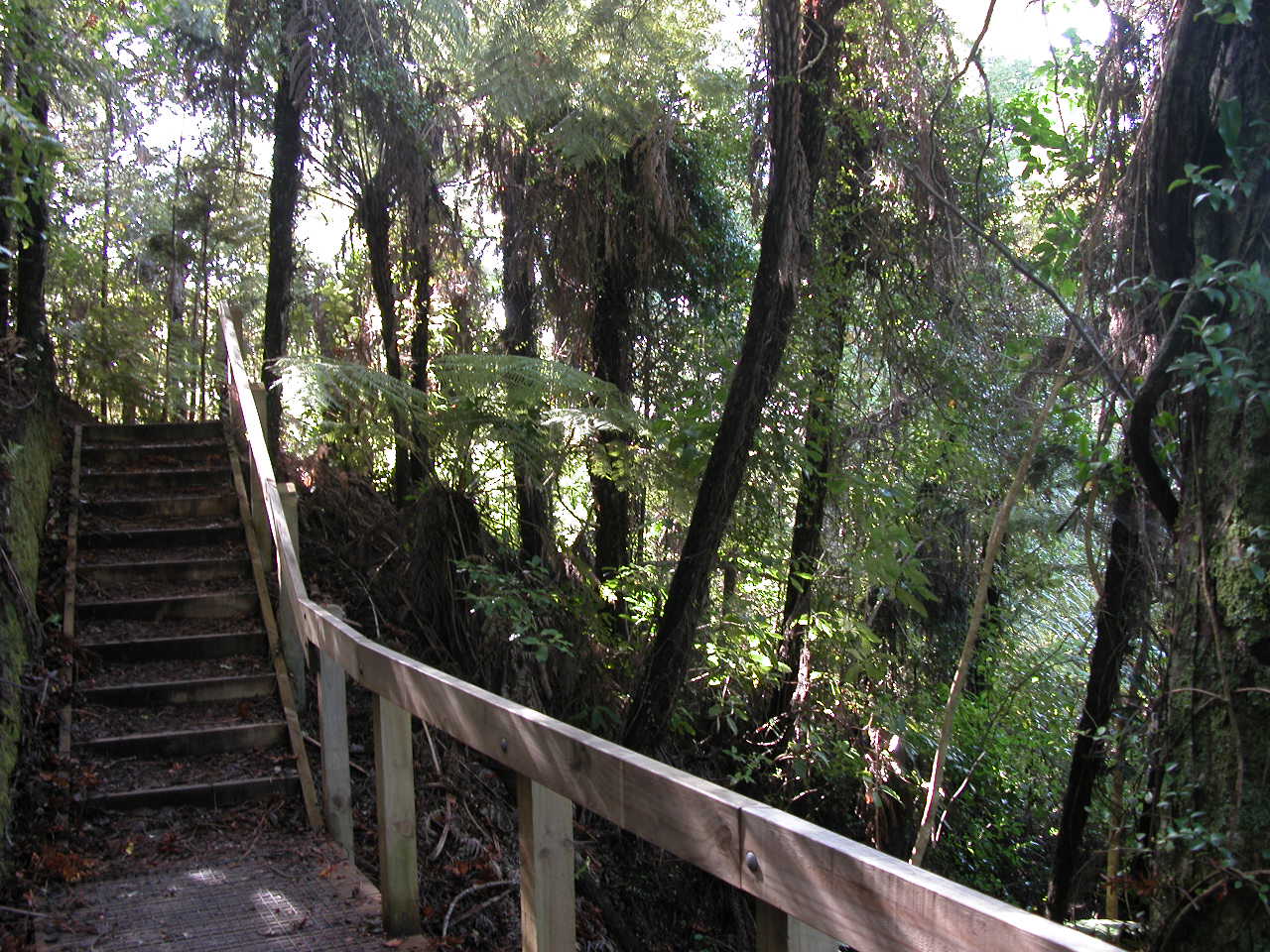 Lovers Walk, Pukekawa/Auckland Domain
How do you escape the city without escaping the city?
If you need some peace and serenity just minutes from the hustle and bustle of the city centre, there is nothing quite like this amazing green urban oasis.
Taking you through a cooling canopy of towering trees and Nikau palms this bushwalk winds its way up, down and around the volcanic landscape of this hidden section of Pukekawa/Auckland Domain.
Follow the signs for the Duck Pond and you can't miss it. Be sure to stop and admire the Māori artworks that are dotted around. The mini waterfalls in the surrounding stream also provide a restful soundtrack.
And take a breather - quite literally. There is nothing quite like a nature hit from the surrounding ngahere (forest) to reset the wairua before tackling the rest of the day. A quick escape that truly revives the senses.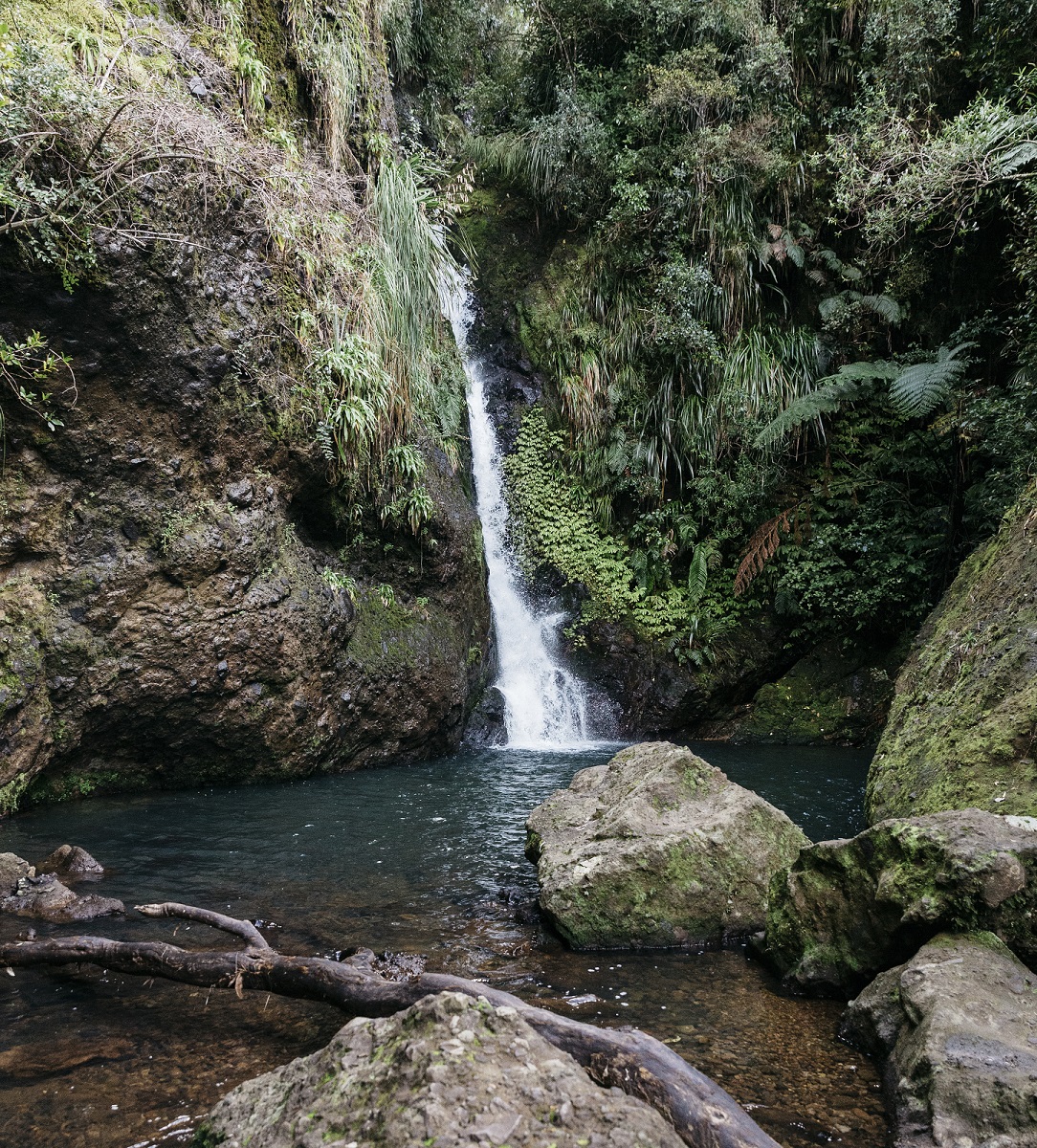 Karamatura Falls, Waitākere Ranges Regional Park
Water can have a surprisingly calming effect on the mind - whether it is gazing at it, listening to it fall, or dipping your toes in it.
And that is why a visit to Karamatura Falls in the Waitākere Ranges is an ideal mental charging point.
It is roughly 45 minutes to the falls from the start of the Karamatura Falls Track on a moderately challenging track - so allow a few hours here if you also factor in a decent break (and a picnic but take your rubbish home) once you reach the impressive waterfall itself.
Visits should park in the Karamatura carpark near Huia, and make the walk from there.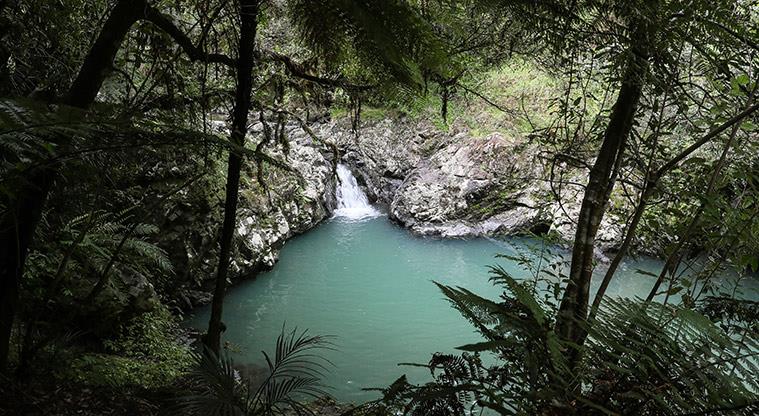 Waikōwhai Park, Hillsborough
At 'kōwhai by the water' on the northern shores of the Manukau Harbour, you feel like you are a world away, but you're actually just a few minutes from Auckland suburbia.
This peaceful oasis features a large block of regenerating native ngahere (forest), a number of walking tracks and a whole host of wildlife. Urban bliss to charge up the wairua.

Scotts Landing, Mahurangi Scenic Reserve
Sometimes, the harder a place is to reach, the more rewarding it is to make it there. And Scotts Landing is definitely worth the trip past Warkworth and down the Mahurangi Peninsula.
Let the clear, calm, and shallow waters lap at your feet as you meander down the beach and soak up the rich history of what some locals call Auckland's best-kept secret.
One visit here and we guarantee you will be back for more. The Mahurangi Scenic Reserve is a sprawling enclave of small peninsulas and bays within bays, with the dramatic cliffs and sweeping beaches making this whole area a breath-taking escape from the city.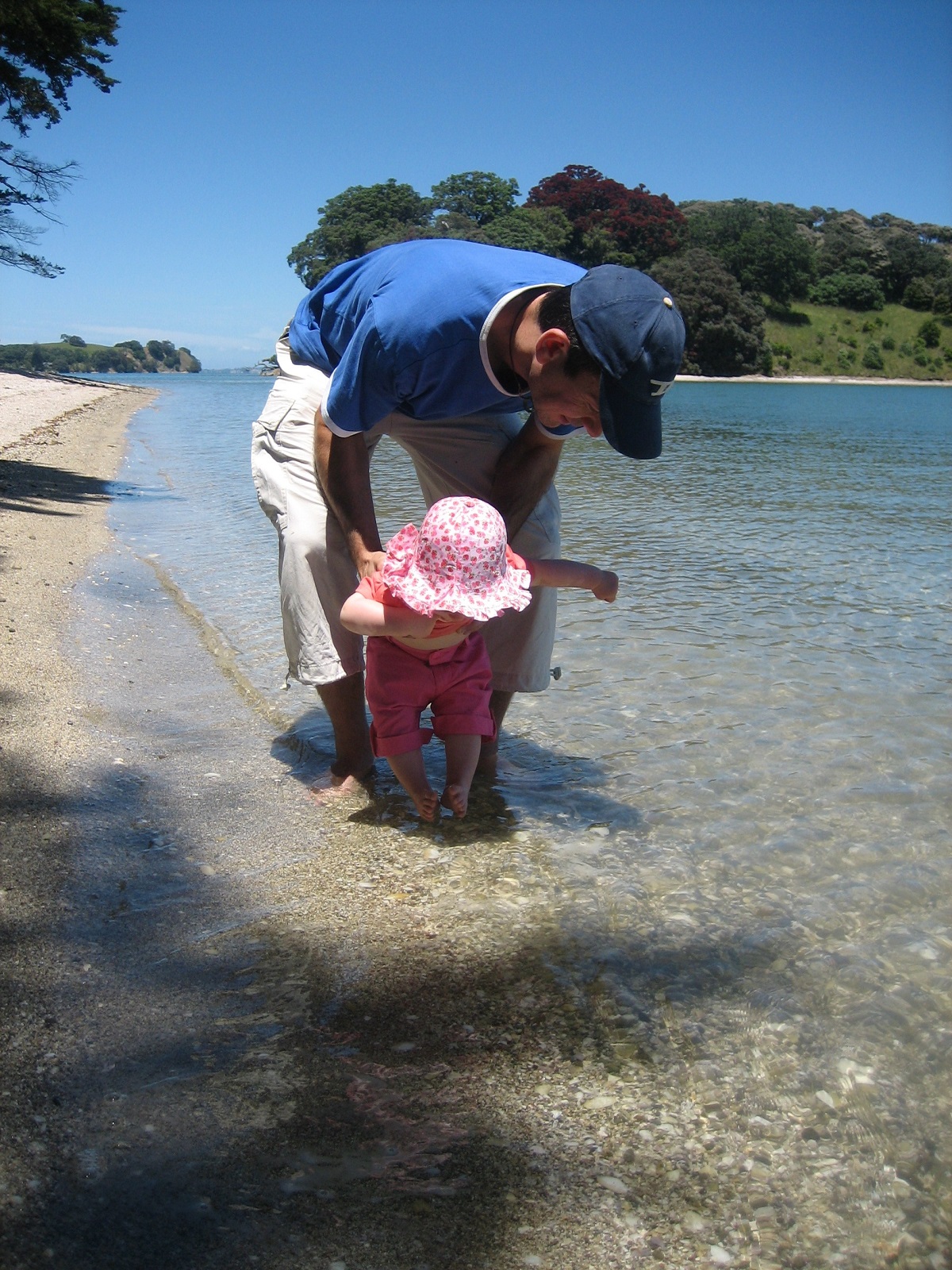 Find more tranquil spots in Auckland
Head to the Auckland Council website to find more walks, tracks, trails and secluded spots across the region.
From the Coast to Coast walkway to your local park, playground or regional park, there are thousands of great places across Auckland to unwind in.