A new entrepreneurial energy is emerging in midtown. New retail formats, courageous young people bringing innovative ideas, boutique start-ups and a new vibe which is perhaps a little more Karangahape than Quay.
Howlin' Wolf Cuts & Coffee, at 17 Wellesley Street West, is one of the leaders of the pack.
Serving good coffee, good haircuts, good music and gloom-busting comedy, the new store is proving to be a winning formula for Dan Jones and Vivianne Castro. They have been able to navigate the headwinds of a pandemic, expressing gratitude to their supportive landlord.    
We asked Dan and Vivianne how they are feeling about the midtown regeneration. Auckland Council, City Rail Link, Link Alliance, Eke Panuku, Auckland Transport and private developers are collaborating to get the area ready for the City Rail Link opening.  
When did you start your business? How hard has it been in the last 2 years?
Vivianne and I (Dan) opened Howlin' Wolf after the first lockdown in 2020. We were due to take over a barbershop that we'd been working at for five years but got hit by the corporate hammer so instead opened our own place with our own style. Like any small business it can take time to build and get busy, but we were lucky that we'd built relationships with people in Auckland who supported us from day one. It took us a good six months to start getting busy and building the type of place we wanted. The lockdowns of course were not great and really detrimental to all small businesses in the city; we can totally empathise with hospitality and small stores. We are grateful to our landlords Icon Group for being understanding and giving us allowances during that period.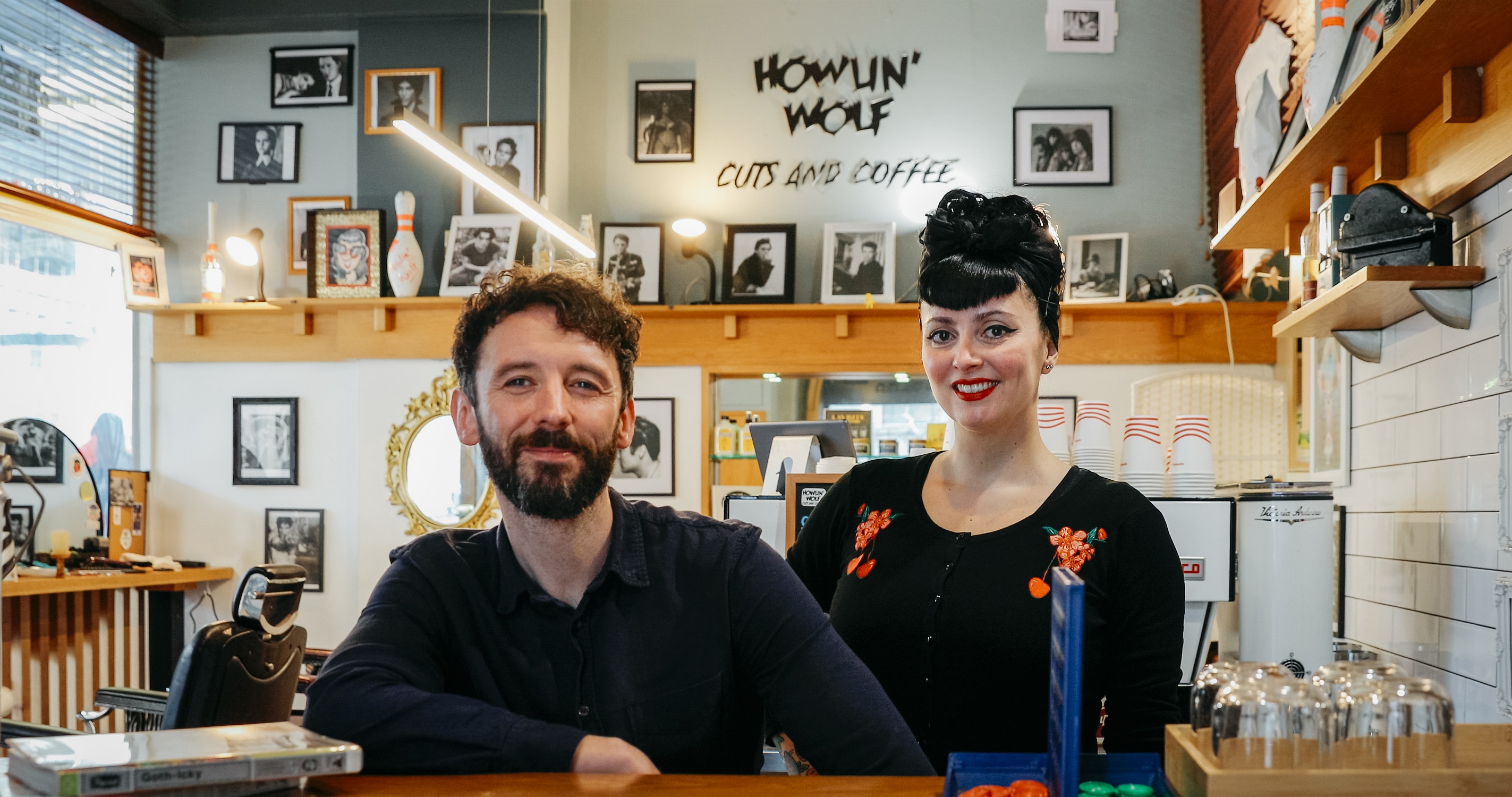 What do you see as the biggest benefits from the midtown regeneration?
The main benefits will be to bring more people to the city and make Auckland's city centre more appealing to anyone coming here from out of town. As well as being barbers and baristas, we like to put on events; we have bands and comedians performing on Fridays after service and we hope to bring that back once all restrictions are gone. I think the busway will be brilliant, there is a great community of small business owners in this area offering cool services and hospitality. 
Do you enjoy the vibrancy of the midtown laneways, hospitality and arts precinct?
There is so much potential for the laneways and art precincts to be vibrant and exciting; so many cool bars and restaurants as well as niche stores. A city needs these areas and once the public are back it'll be fantastic.
How are you feeling about the disruption of the construction work ahead, as we regenerate midtown?
Construction needs to get done. We appreciate that there will be disruption. As long as there's communication and deadlines are met, and we can see progress then we have no issues. It will look great when it's done.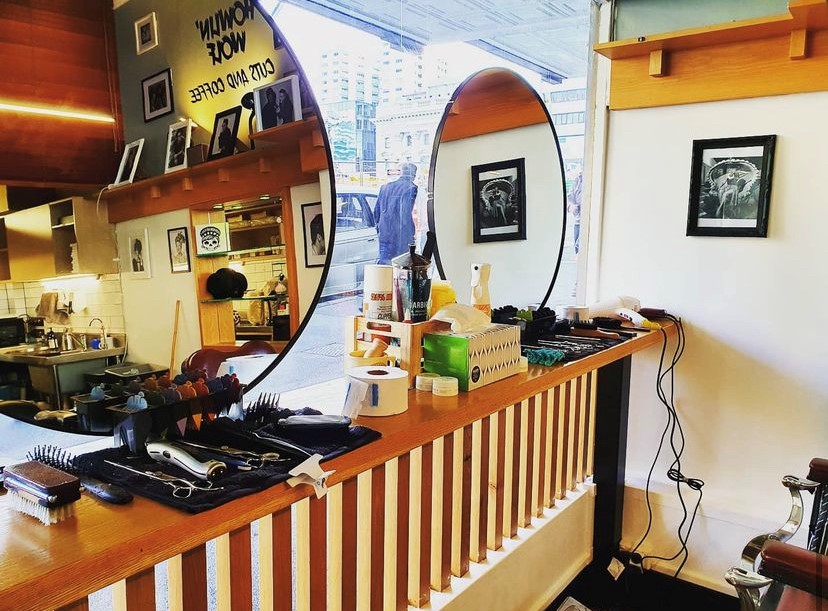 What level of increase in foot traffic are you expecting in midtown from 2025 when Te Waihorotiu Railway Station (Aotea) opens?
We're expecting a massive increase. Hopefully the new station will stop people (like myself) driving to the city so much as well. I (Dan) live in Hillsborough and Vivianne lives in Ellerslie. We start work super early, so I drive to work at the moment. Vivianne gets the train in.
How important are tourists / visitors for your business?
We are so excited the borders are back open now. Tourists, as it's been proven over the last two years, are a massive part of the Auckland and New Zealand economy. It's so much better having a culturally diverse society and we pride ourselves on welcoming anyone into our store. There are so many cool independent businesses in this area: Eighthirty Coffee, Remedy, Smash Bros., Eden Noodles, Holiday Records just to name a few. There's choice and variety in midtown and it's just going to get better.