Here in Tāmaki Makaurau we're very fortunate to have the stunning Waitākere Ranges on our back doorstep.
For the past four years, essential work has been carried out to improve tracks and reduce the spread of kauri dieback disease.
A number of these trails have reopened now, including the breathtaking Gibbons Track along the west coast. As we begin to head into warmer weather, now is a great time to start planning a weekend outing with the whānau.
Part of Te Ara o Hillary / Hillary Trail, the Gibbons Track between Whatipū and Pararaha Valley takes you through tranquil native bush and provides stunning views along Auckland's west coast. Make sure you have a camera or phone handy to capture the scenery.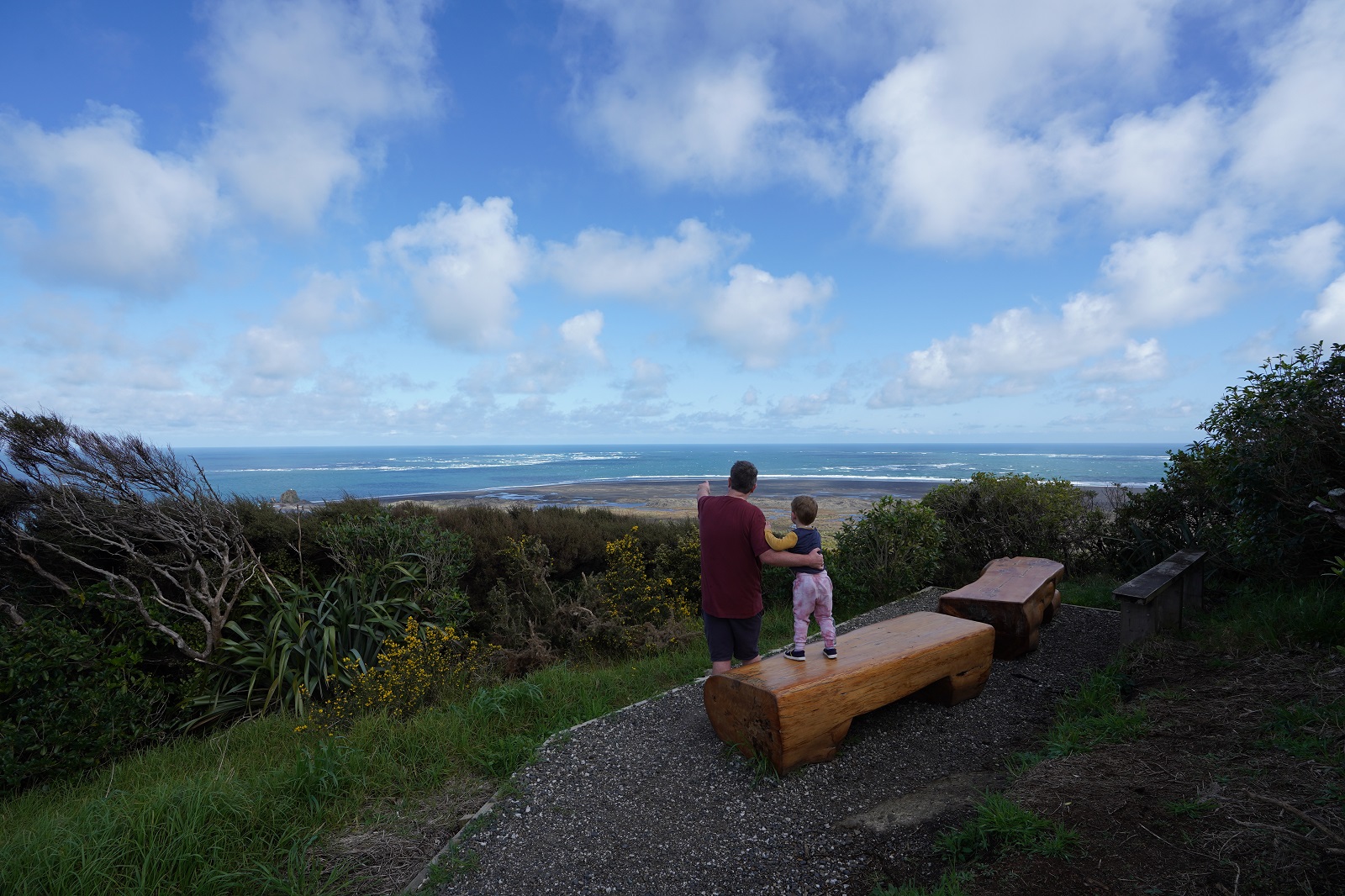 Heading across the field from the campground, the first section is a short, steep climb to the top of a hill. But goodness it's worth the brief burn on the leg muscles - the rest of the track eases off and soon you are presented with jaw-dropping views from the first Gibbons lookout point over the Manukau Heads, Whatipū Beach and Whatipū Scientific Reserve.
Managed by Auckland Council, this is an area of great natural beauty where the sand dunes, wetlands and lakes are home to rare and endangered birds like dotterels.
As the trail heads inland, views of the coast are exchanged for a landscape of dramatic hills, plunging ravines and dense, vibrant bush.
Eventually, you come to an intersection of three tracks; taking a left along the Muir Track will take you on a steady descent, part of it alongside the picturesque Pararaha Stream, to the Pararaha Valley Track.
This takes you past ever-changing scenery, such as swamps, sand dunes, and steep cliffs, and the new boardwalks mean you don't have to wade through marshes.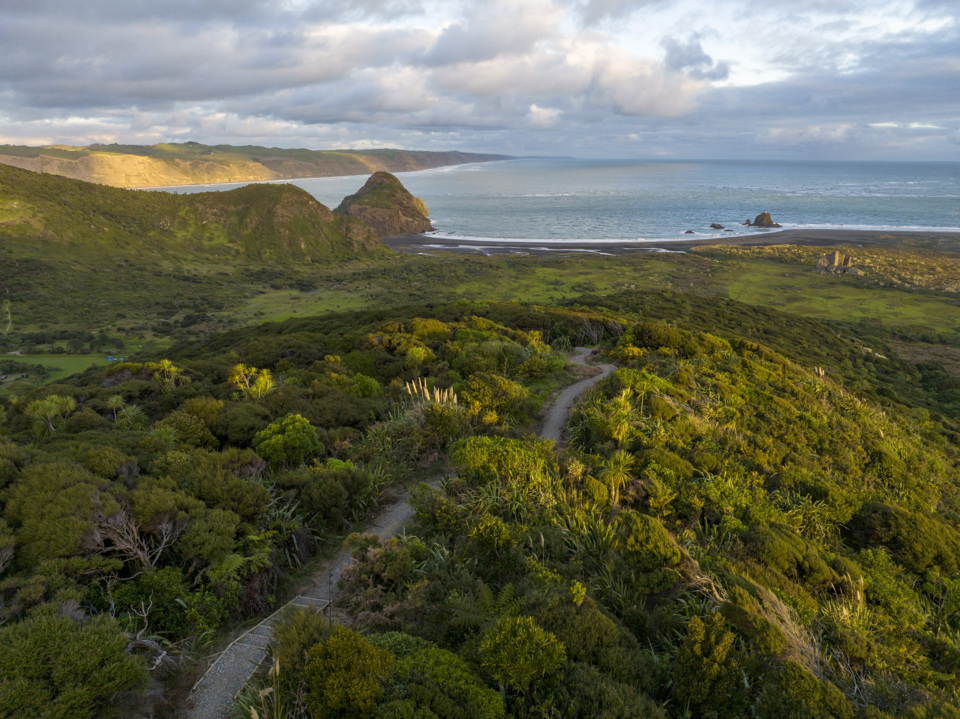 You can continue along to Karekare Beach to finish but you will need someone to pick you up. For a bigger challenge, return along the spectacular black sands of Whatipū Beach, one of the region's most remote and scenic spots. This loop is 14 km long and takes around five hours so it's best if you have a good level of fitness (the track is deemed to be medium/difficult and isn't suitable for prams or wheelchairs). Along the way there are lots of opportunities to stop to take photos and soak up the scenery.
But this adventure is far from over: not long before you return to your car there is the chance to visit the mysterious Whatipū Caves. These can also be accessed directly from the campground (a 30 to 45-minute round-trip) if you can't squeeze in the full hike. Remember to take a torch and wear gumboots if it is - or has been - wet as it can get muddy.
Don't forget to take food, water, sunscreen and your phone – there is patchy mobile coverage – but sorry, you'll have to leave your pooch at home. Always check the weather before you go and let someone know where you are heading. Finally, don't forget to double-check that tracks are open before you leave the house.