Nothing beats that warm evening glow in Auckland.
With our meandering boardwalks, shared paths, parks, beaches and an abundance of scenic spots to meet friends, we truly are blessed to make the most of the long evenings in Tāmaki Makaurau. 
Here are some of our favourite Auckland activities to enjoy after work or school during the longer days.
Bask in the glow
Stunning and perfect for a sunset snap, you can't beat the Mercer Bay Loop Path above Piha which passes through low regenerating forest to Te Ahua headland.
For a gentler excursion closer to the city, both Takarunga / Mt Victoria and Maungauika / North Head in Devonport boast 360-degree views of the Waitematā Harbour and the city centre. Evening bliss.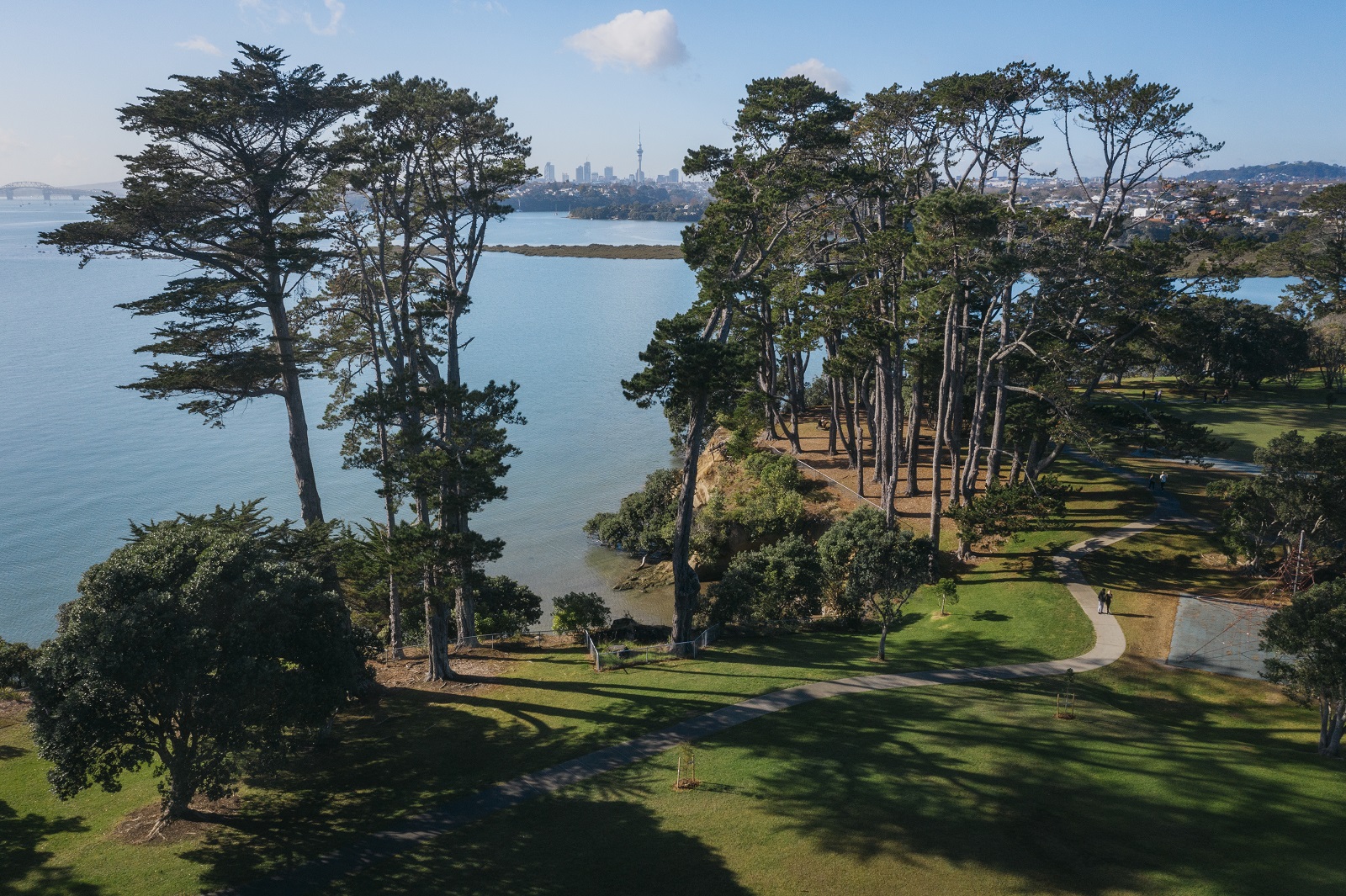 Cast a line
Wharves are perfect for evening fishing. If you are after kahawai and Araara (trevally), you may get lucky at Cornwallis Wharf, the last of the ferry wharves on the Manukau Harbour.
The stretch beneath the Auckland Harbour Bridge at Westhaven makes for stunning views across the Waitematā Harbour, while Murrays Bay Wharf on the North Shore also offers superb vistas and, in the evenings, it becomes one of Auckland's premier squid-fishing spots.
Share kai with friends
Relaxed evening picnics and barbeques are one of summer's main ingredients and with more than 4000 parks in Tāmaki Makaurau, we are spoilt for choice.
Point Chevalier's Coyle Park is home to a fabulous playground, a stunning piece of public art that explains the creation of Meola Reef/Te Tokaroa, and a gas barbeque area. For a beachside park, it is hard to beat Browns Bay Beach Reserve. Boasting a playground, a skate park, a walking promenade, picnic tables and barbeques, there is plenty to keep the whole whānau happy. The views are absolutely stunning too.
Shake it out
Auckland has more than 250 routes suitable for jogging and walking. Coastal tracks include the Murrays to Rothesay Bay Path paved, but with some steps along the way – while the restoration of the Onehunga Beach foreshore has delivered new paths, reserves and boardwalks worth exploring. Jog or walk through Taumanu Reserve, across the motorway bridge into Onehunga Reserve, or consider a longer walk and explore the first part of Tāmaki Makaurau's famed Coast to Coast route.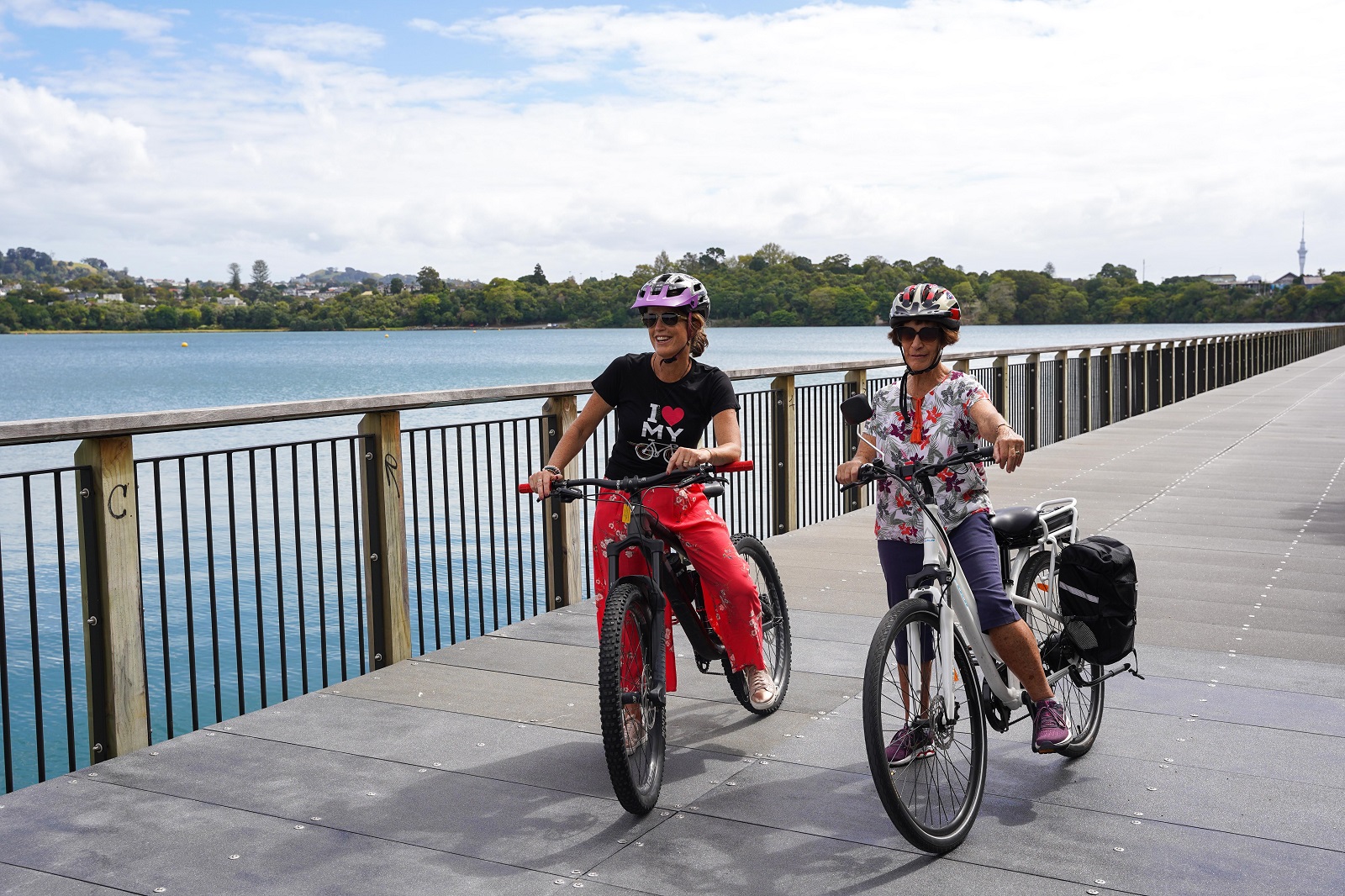 Auckland sports courts
Auckland Council helps maintain more than 60 public tennis courts and 22 volleyball courts, including several at beaches like Ōrewa and Stanmore Bay.
The volleyball court at Avondale's Tony Segedin Esplanade Reserve sits on the banks of the Whau River and with picnic tables and a barbeque area, is a great place to exercise and then picnic.
Stay tuned for the development of state-of-the-art covered courts at the Counties Tennis Centre in Pukekohe.