Tāmaki Makaurau is packed with amazing parks and playgrounds, pools, pathways, and cultural attractions. Accessibility should be no barrier to enjoying these, so if you're looking for ideas for a big weekend in Auckland, check out our suggestions.
Play your way
Manurewa's Te Pua / Keith Park Playground has won awards for its bright and inclusive design that allows kids of all abilities and sensory needs to play together. Highlights include a wheelchair-accessible carousel, a net see-saw, an accessible basket swing, and a wooden tower with a ramp and tube slide, as well as numerous sensory features such as talking tubes and musical equipment. The playground is fully fenced and features soft-fall surfaces and clever design features to help guide sight-impaired children.
Auckland Council will be considering accessible play items for inclusion in every play-space project, so look forward to seeing more of these features as playgrounds are upgraded.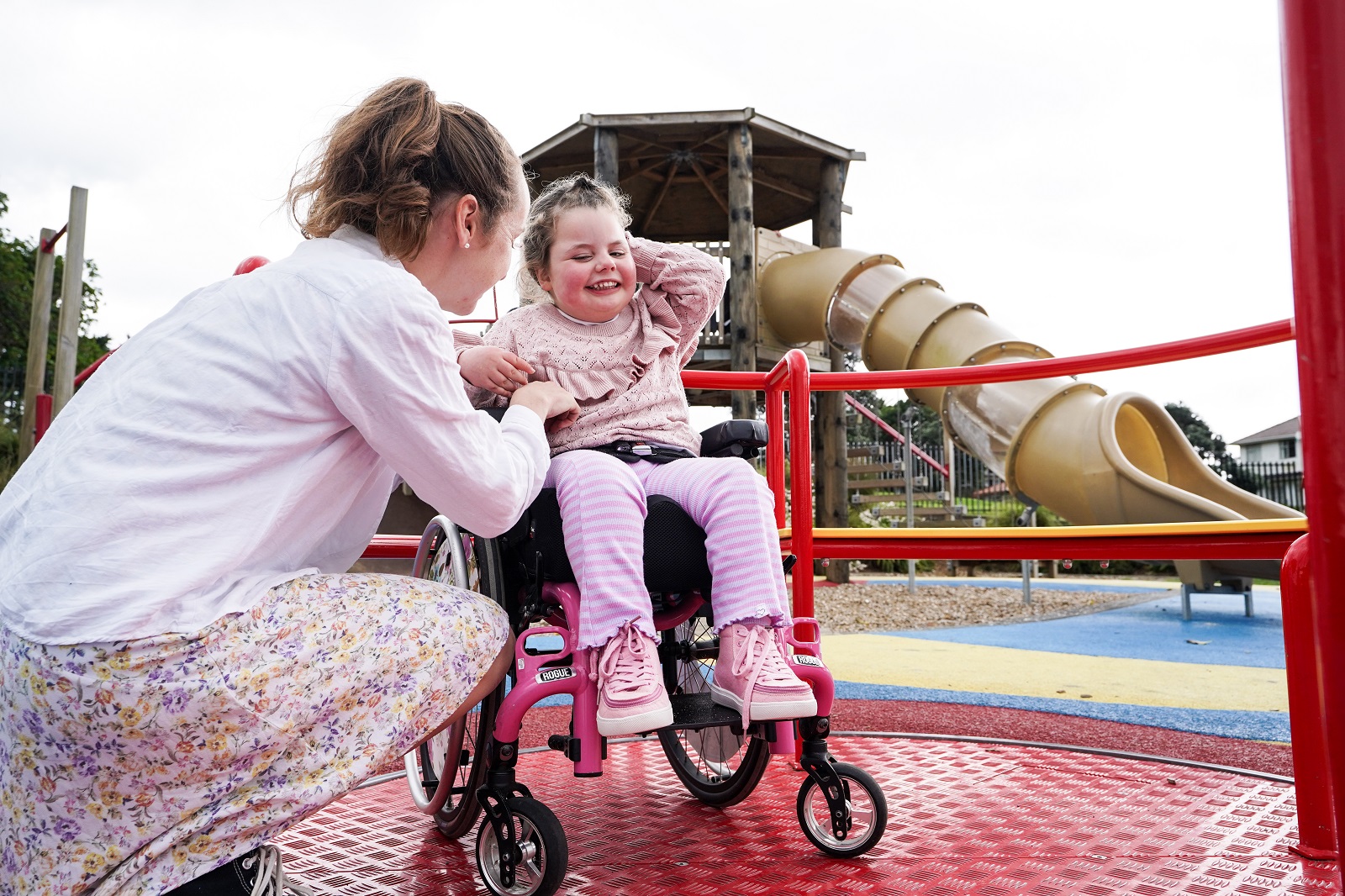 Outside in nature
Want to go exploring? Auckland Botanic Gardens, also in Manurewa, the newer Albany Lakes Reserve, and the path around Panmure Basin are all recommended accessible paths. Smiths Bush Path, behind Onewa Domain in Northcote, features an elevated boardwalk on a nature loop through regenerating native bush providing wheelchair users the opportunity to get out and connect with nature.
Make a splash
For many of us, summer means swimming. Auckland Council has 31 swimming pools and splash pads, and many of the pools are wheelchair accessible. Others have ramp entry into the pools and disability hoists in and out of the water.
Seven facilities are even equipped with water wheelchairs: Albany Stadium Pools, Pakuranga's Lloyd Elsmore Park Pool and Leisure Centre, the pool and leisure centres in Takapuna, Ōtara and Manurewa, downtown Auckland's Tepid Baths and Henderson's West Wave Pool and Leisure Centre.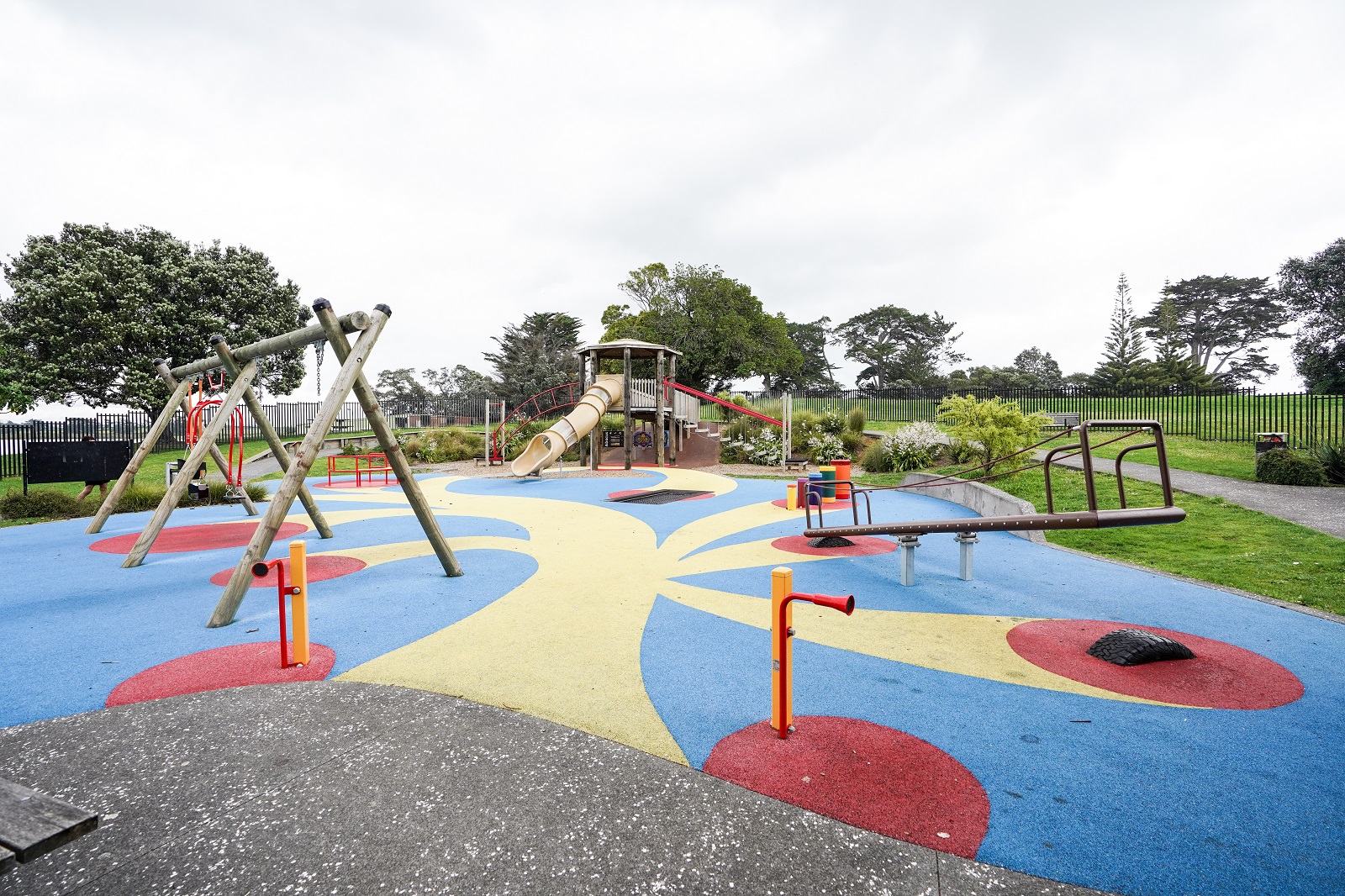 Easy-access art
If you're more of a 'culture vulture', then Auckland Art Gallery Toi O Tāmaki is the place for you. There is an accessible entrance beside the gallery's main revolving doors, accessible counters at the main information desk and lifts to all floors of the gallery to enjoy its eclectic displays and events.
Tāmaki Paenga Hira Auckland War Memorial Museum now offers an accessibility virtual tour of its spaces, which shows access routes from car parks and public transport routes, as well as information about lifts, ramps, places to eat, rest areas and accessible restrooms.
Ramping up public transport
Thanks to the wonders of air-adjustable suspension, buses can now kneel to meet the pavement (and ramps can be lowered). This makes it far easier for wheelchair and mobility scooter users – as well as those with pushchairs – to get on and off.
Trains, too, have been designed in consultation with various groups to ensure easier access, and all stations on the Auckland Rail Network feature platform markings indicating where to wait to access carriages with automatic ramps. Click here to find out more about accessible travel in Auckland.