Historic Puhoi is one of north Auckland's most charming settlements. Just 50km north of the central city, Puhoi – which means 'slow water' in te reo Māori – is located on the banks of the Puhoi River, a charming awa that carves a path through the town, creating a haven for humans and wildlife, including tuna (eels) and all manner of native birds.
A Bohemian rhapsody
The small village became home to hardy pioneers from Bohemia (now the Czech Republic) in the 1860s who were lured here with the promise of free land. It was a hard slog back in the day, but by working together and leaning on their faith, the new settlers put down strong roots. Today, the town is a laidback peaceful testament to those days of toil.
Winding waterways
Hands down, one of the most delightful adventures around these parts is a meandering trip along the river. Hire a vessel from Puhoi River Kayaks and paddle along the 8km of serpentine stream that is rich in history and romantic scenery. You will probably spot fish jumping and birds hunting, as well as the occasional fishing enthusiast perched on the bank hoping to catch their dinner. Eventually, you'll flow out at Wenderholm Regional Park where you'll feel full of love for the natural world.
Once on land at Wenderholm, how about a swim at the beach or a dip in the estuary when the tide is in? And don't forget your frisbee as this is an ace space for a throw. Or if you'd rather, you could just doze in the shade of a tree.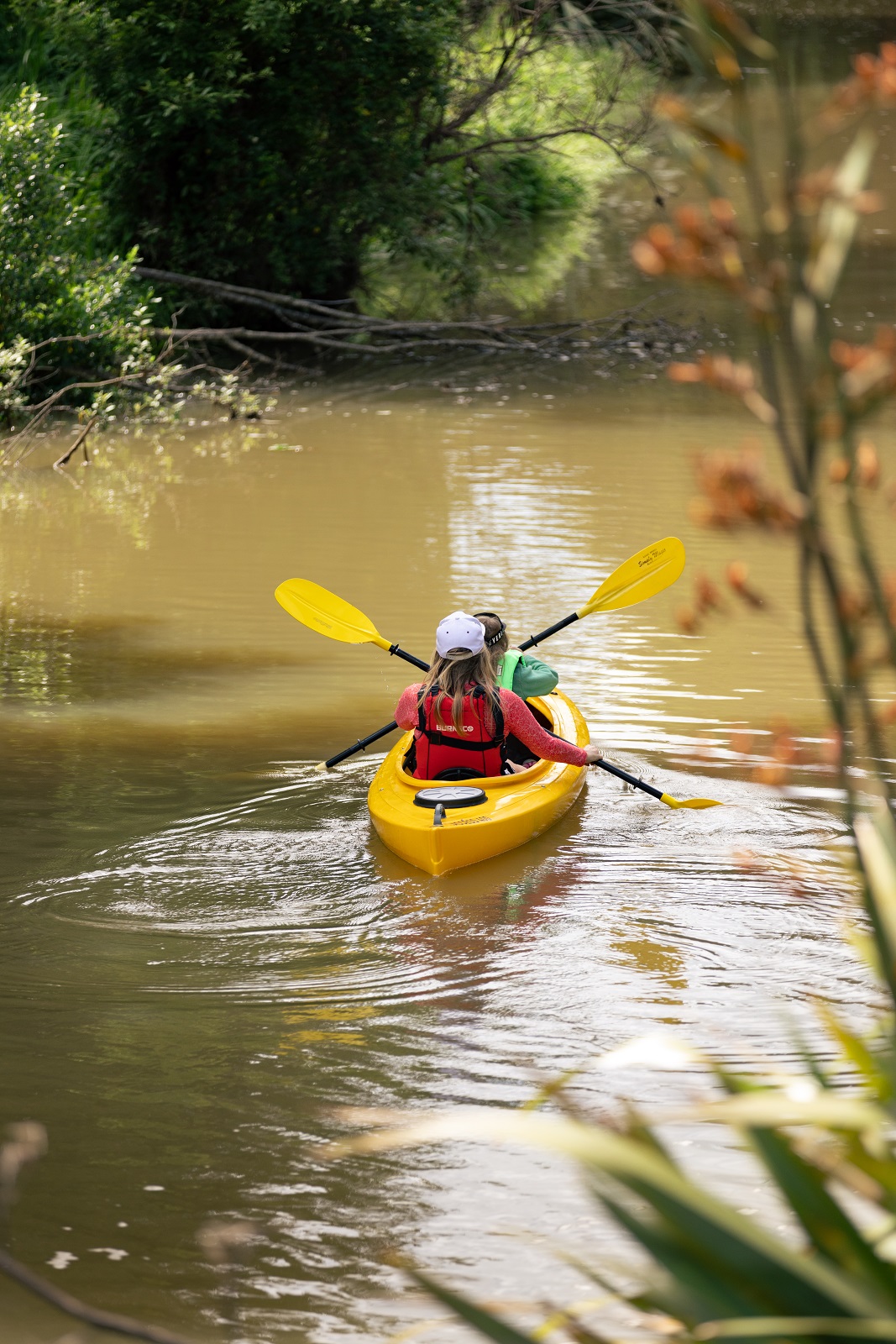 Walk it off
At a pre-arranged time, Puhoi River Kayaks will transport you and the boats back to town, where you may want to stretch your legs after your river adventure. How about scaling the heights of the Puhoi Lookout Track. This is a moderate hike that takes about 40 minutes and rises to an elevation of 100m, where you'll be wowed by wonderful vistas – but do keep in mind, it can be a bit boggy after rain, so don't wear your best kicks. If you're after a more vigorous hike, Puhoi is a waypoint on Te Araroa – New Zealand's longest walking trail – with the 5km Puhoi Track leading you through native bush and offering breathtaking panoramic views of the rural surroundings.
History lessons
Puhoi Heritage Museum is another must-do, and it's run by a dedicated team of volunteers who share the proud pioneer history of the region. Or check out the super-cute little library built in 1913 – even if you're not a registered borrower, there are usually interesting books for sale, so you might just bag yourself a bargain. To round the day off, visit the Puhoi Lawn Cemetery to pay your respects to the departed, with the headstones here telling moving stories of loss and lives well-lived.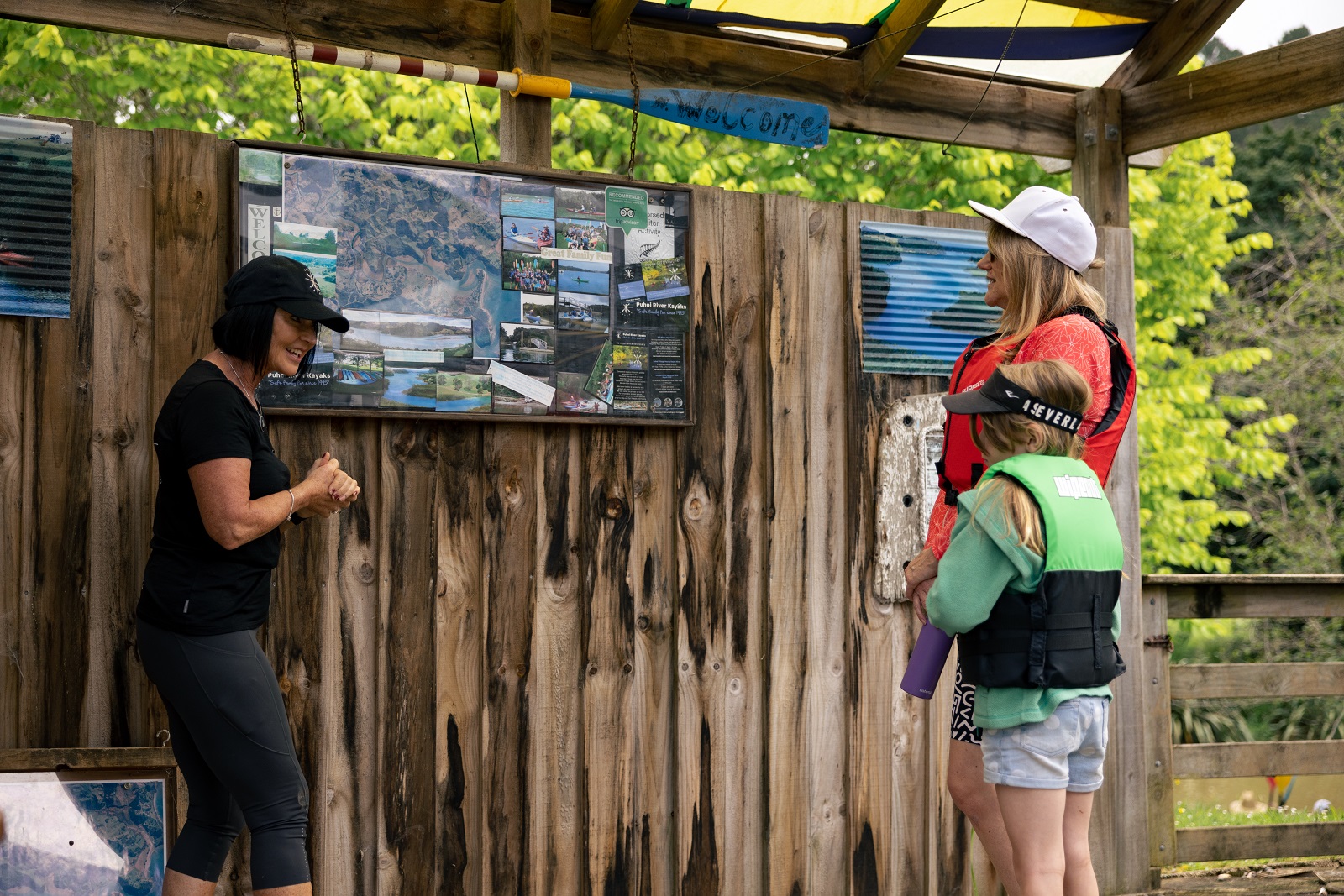 Make it a weekend adventure
If you fancy making it more than a day trip, how about staying for a night or two? There are several excellent accommodation options, including Piwakawaka Eco Structure Site within Wenderholm Regional Park, overlooking Puhoi Estuary. This eco-camping facility – which can be booked through the Auckland Council website – features a comfortable queen-sized bed and two single bunks, although you'll need to bring your own chilly bin, cooking equipment, crockery, towels, and bedding.
A little further afield, Mahurangi Regional Park also offers simple council-run accommodation options, with campgrounds at several spots including Sullivan's Bay and Mita Bay, which are great for swimming, beach fun and embracing nature.