Covering a total of 45,000 hectares, Auckland's 28 regional parks span bush, beach and farmland. So, head out and about this summer to find a new favourite camping spot, go on a coastal adventure or take a day trip to one of the more secluded parks.
Best regional parks for camping
On the shores of Kaipara Harbour, Ātiu Creek Regional Park is Auckland's third-largest regional park at 843 hectares. Its size means there is ample farmland, native forest, wetlands and beaches to explore on foot, bike or horseback (a horse riding pass is required).
The Ātiu Creek campground, near Solomon's Bay, is the only campsite in an Auckland regional park where you can stay overnight with your horse secure in a nearby paddock.
Wenderholm Regional Park, at the mouth of the Puhoi River, has the region's best example of mainland coastal forest. Base yourself at the Schischka campground, which is 1.5km from Wenderholm Beach, then explore the park's various walking tracks and look-out spots or check out the historic Couldrey House.
In the southeast, Ōmana Regional Park has commanding views of Tīkapa Moana / Hauraki Gulf and is a great place to take the kids as it offers two playgrounds, a skatepark and a basketball court. Accessible concrete paths lead to shelly beaches fringed by pōhutukawa, and the Clifftop campground is the perfect place to introduce young ones to camping.
Ambury Regional Park is a working farm park popular with families and day walkers – especially now that its paths link up with the Watercare Coastal Walkway to Ōtuataua Stonefields Reserve. Less well-known is its campground, where you can stay overnight and wake up to the crowing of a rooster.
You can see the city from Āwhitu Regional Park on the southwest shores of Manukau Harbour but staying at one of its two campgrounds will leave you feeling as if you're 1000 miles away from urban life. Around 90 minutes from Auckland, the park boasts a golf course, historic homestead, picnic and barbecue areas, and safe swimming beaches.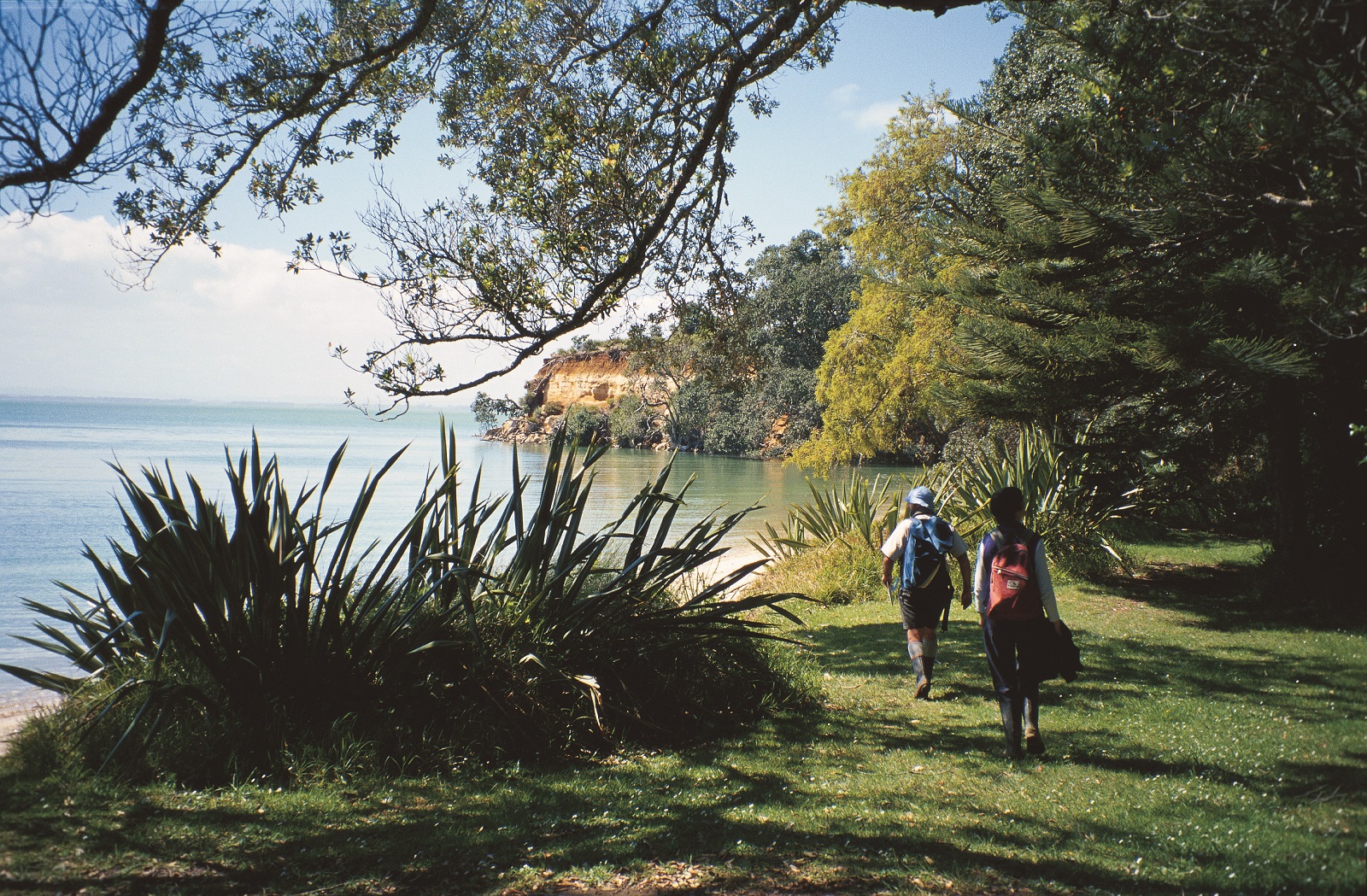 Best coastal walks
Head southeast to quiet and scenic coastal parks. They can be visited individually as day trips or combined for a longer getaway. All are rich in Māori history, so there's a chance to check out archaeological sites and learn about early European settlers who also farmed and fished this coastline.
At Duder Regional Park, there are farm and coastal walks along the Whakakaiwhara Peninsula, while nearby Waitawa Regional Park is a recreation park where you can walk, mountain bike, ride your horse, play disc golf and fish.
Tawhitokino is regarded by some as the most beautiful beach in Auckland but is only accessible at low tide. This means a trip to this small coastal park – at the end of Kawakawa Bay Coast Road – needs careful planning.
Another regional park that needs careful planning beforehand is Motukorea / Browns Island. The only island regional park in Tāmaki Makaurau, Motukorea is only accessible via boat or kayak and watching the weather is definitely recommended. Some places offer guided kayak tours to the island too.
Spend some time at Auckland's smallest regional park, Orere Point, before heading 10 minutes down the road to Tāpapakanga Regional Park. Home to the annual arts and music festival Splore, the park's lesser-known southern side offers stunning coastal and farm walks. One of these tracks takes you to the highest point in the park, where you can get stunning views across to Coromandel Peninsula. Further along the Firth of Thames, the Waharau and Whakatīwai Regional Parks front a foreshore where birds such as kuaka (bar-tailed godwits) make their summer home.
The regional parks dotted along the coastline from Ōmana and Waharau are all stops on Te Ara Moana, the sea-going pathway and self-guided five-day sea kayak route. Another park best reached by boat is Motukorea / Browns Island, Tāmaki Makaurau's newest regional park and the first island public reserve.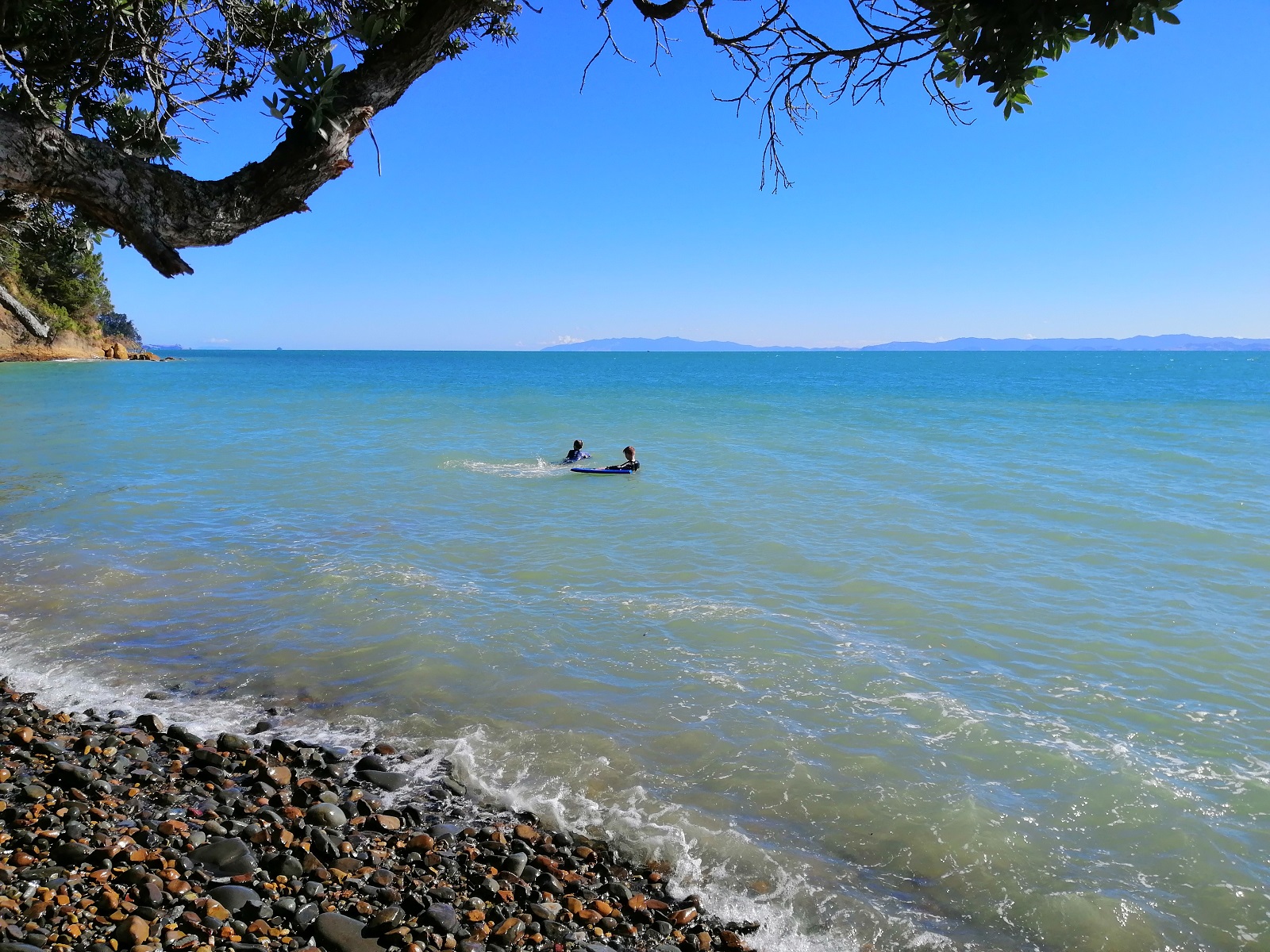 Hidden treasures
Te Rau Pūriri Regional Park in South Head spans 340 hectares and is uniquely positioned for visitors to enjoy the beach and Lake Ototoa – the largest and deepest of the sand-dune lakes found along Auckland's west coast.
Mutukaroa / Hamlins Hill Regional Park, between Penrose and Mount Wellington, is visible from the southern motorway and holds great importance to mana whenua. Archaeological remains include pits, middens and terraces where crops once grew.
The beach at Scandrett Regional Park on the Mahurangi Peninsula is well known and popular, but the park itself – which includes two headland pā sites – is packed with history. Shipbuilding took place here in the 1850s, and from the 1860s it was a farm noted for its concrete, rather than kauri, buildings. Restored farm buildings remain and have become features of the park that was still used as farmland until 1998.
Tāmaki Makaurau's most accessible open sanctuary is located on the tip of Whangapāraoa Peninsula. Shakespear Regional Park is a picturesque spot where conservation, recreation and farming are mixed and matched to provide unique experiences. Keep an eye out for glow-worms and kiwi or set up camp behind the sand dunes at the eastern end of Te Haruhi Bay.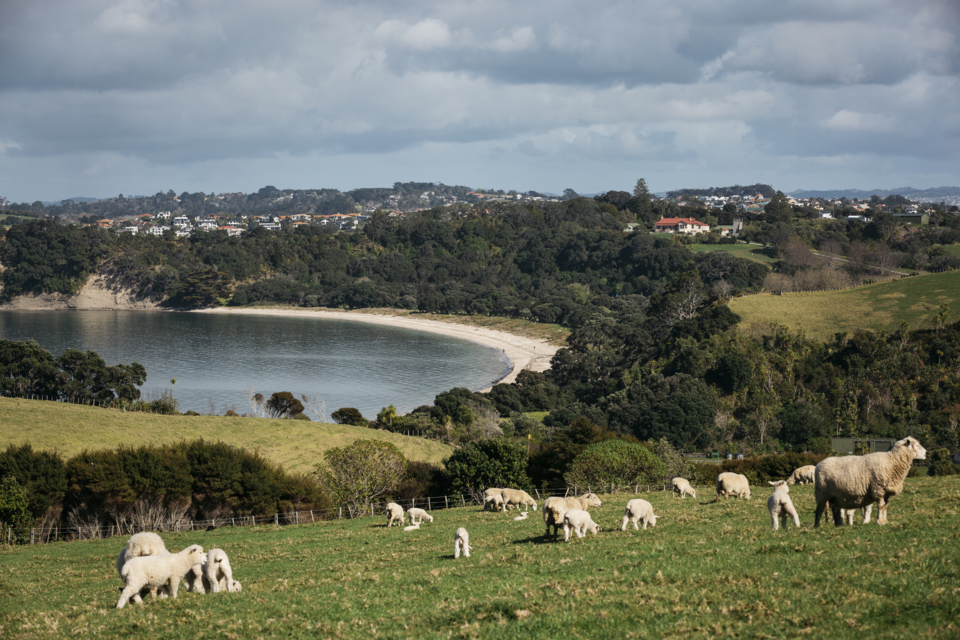 Be responsible in the Ranges
The many tracks, trails and beaches in Waitākere Ranges Regional Park are hardly a secret, but some popular spots may be off-limits because of track closures to prevent the spread of kauri dieback. It pays to stop in at the Arataki Visitor Centre for the most up-to-date information and to find out more about the ecology and cultural significance of the land.
At 25,000 hectares, Hunua Ranges Regional Park features numerous tramping and mountain biking tracks, as well as opportunities to fish, swim and visit waterfalls (but note that swimming at Hunua Falls is not advisable). Surrounded by stunning scenery, it might be tempting to explore the interior of the Hunua Ranges, but this kind of remote tramping is only recommended to those with back-country experience armed with a detailed track map and the right provisions and equipment.
Check out the Mountain Safety Councils Plan My Walk app for tracks in the Waitākere and Hunua Ranges along with handy trip planning tips.
Check before you swim
Before you take the plunge this summer, check out the Safeswim website for up-to-date information on water quality, wind, waves and tides as well as jellyfish swarms and other hazards. Safeswim is a fantastic tool to help keep you and your whānau safe.
With long summer days finally here and your favourite swimming spot calling, now is a great time to think about how to stay safe around the water.
Stay safe and have fun in the water this summer by following these tips.