Want to travel to one of the world's coolest streets without leaving Tāmaki Makaurau? It's easy - last year, global magazine Time Out named our own Karangahape Road the sixth coolest street in the world.
It's a neighbourhood humming with life and colour – an inimitable blend of history, art, culture, unique shopping and dining are reflected along this 1km stretch in central Auckland.
Known as the street that never sleeps, Karangahape Road comes alive in the evenings, when foodies dine along the recently widened footpaths and party people hit the bars, nightclubs and underground music venues. Watch out for First Thursdays – held on the first Thursday of each month – for live music and performances, markets and special events run by local galleries, shops, bars and restaurants.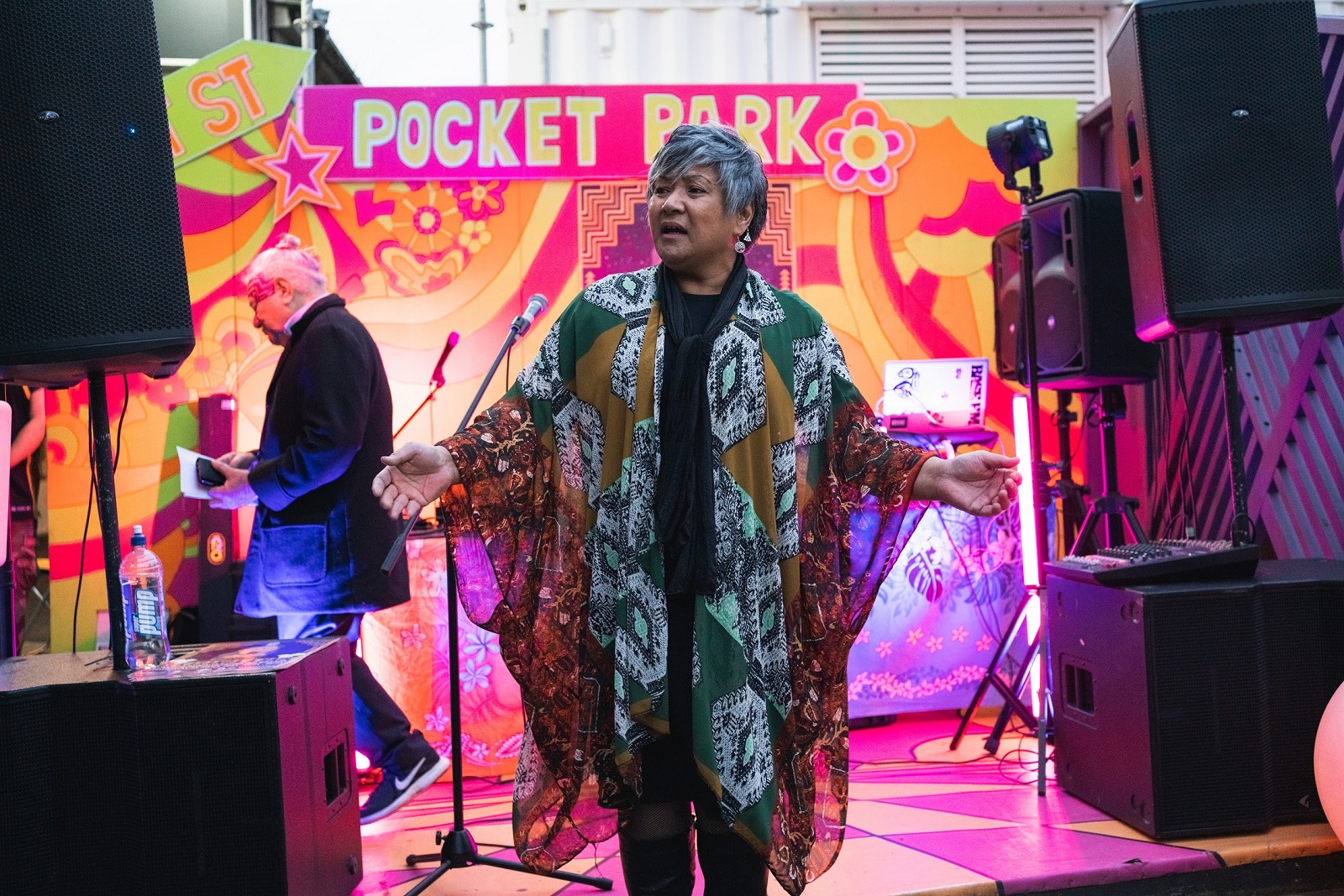 But you don't have to wait until dark to soak up the bohemian atmosphere – nor is it only found in eateries, bars and clubs. Long before Karangahape Road was known for these, it was a significant arterial route for Māori. Homage to this heritage is seen in its contemporary bus stops layered with colour to symbolise pāua shells, tukutuku panels on the Karangahape overbridge, and steel engraved discs in the footpaths which represent shells that reflected moonlight enabling night-time travellers to find their way. Learn more here.
Colour continues courtesy of the many murals and public artworks dotted around the area. Take yourself on a self-guided walking tour – see karangahaperoad.com/street-art-guide to discover more than 50 works by well-known artists.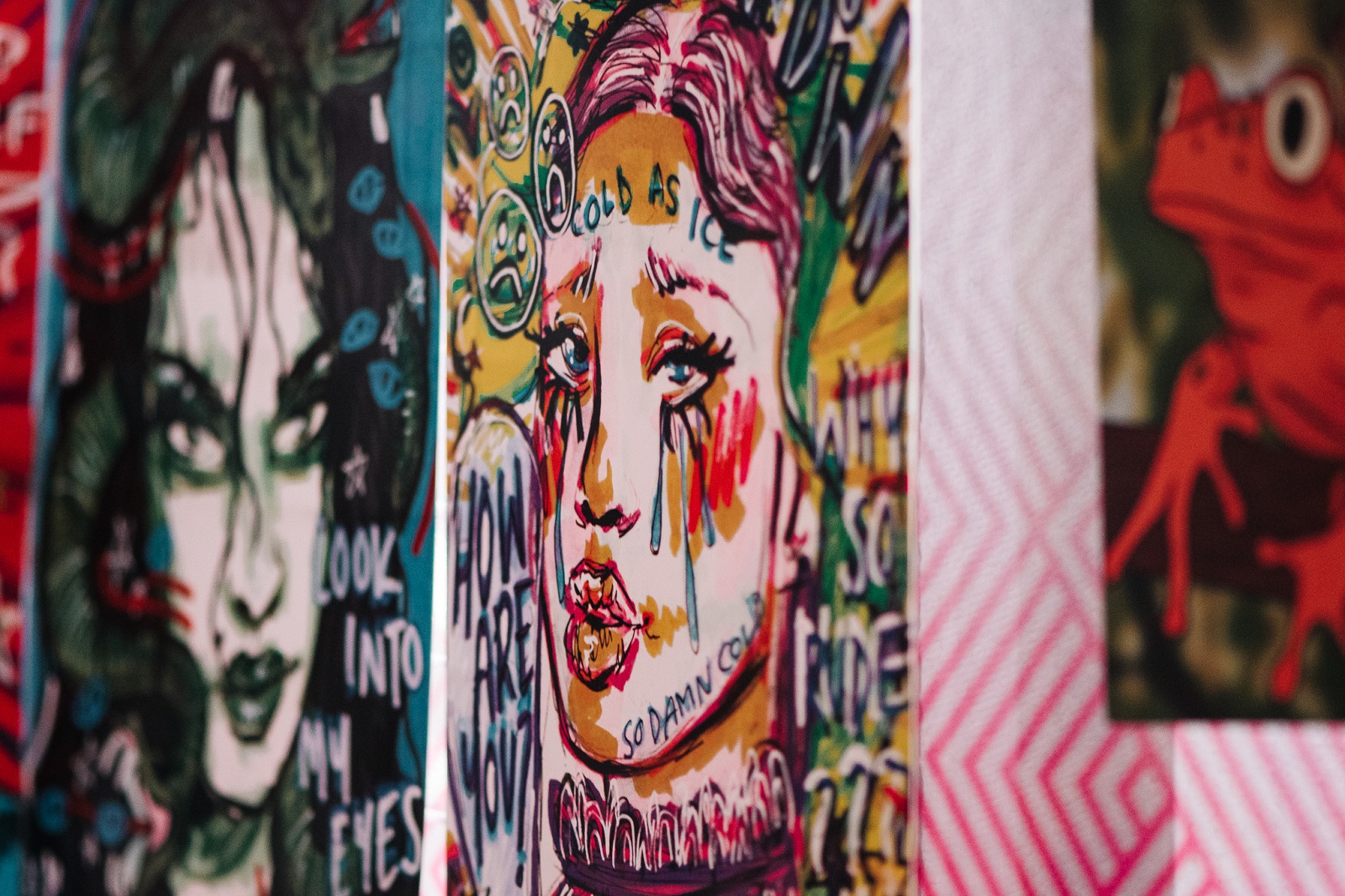 Located near St Kevins Arcade are two small bronze sculptures by Tanja McMillan (aka Misery) and John Oz, which reference lesser-known aspects of Karangahape Road's lively history. Twist, a little girl dancing with a tiny elephant, refers to the days when the Ridgeway Circus used to come to town and set up on the roof of the former George Courts department store (they got the elephant up there using a service elevator).
A companion piece, Thief, is located across the street and depicts a boy and piglet fighting over a turnip. This work was inspired by the time when fruit and vegetable shops lined the street, packed with produce from surrounding fields and farms.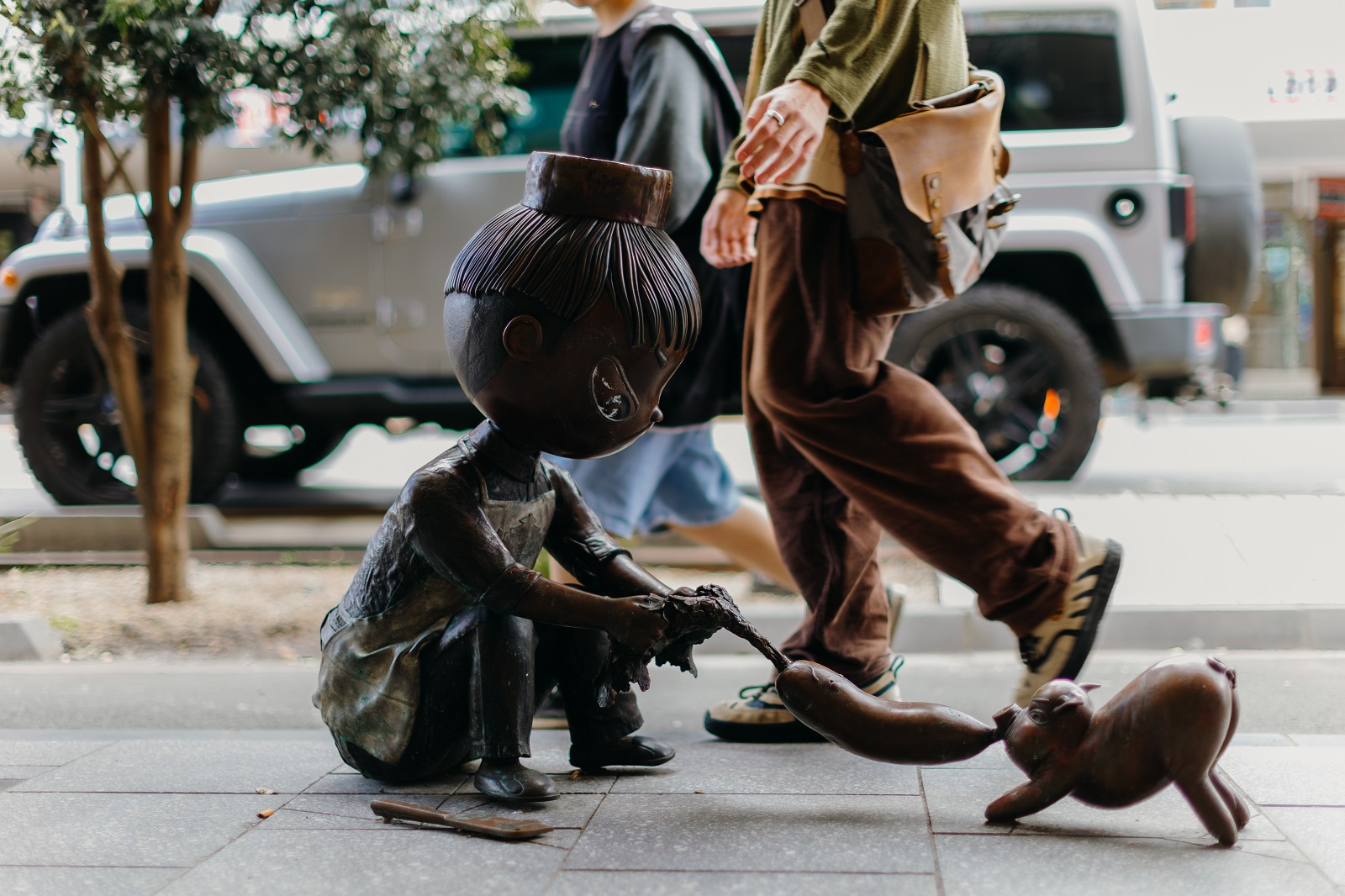 Buildings are a mixture of architectural styles, from Neoclassical, Greek and Georgian through to modernist and cutting-edge contemporary, showing how Aucklanders lived, played, shopped and worshipped through time.
Pasifika history is also reflected in buildings around Karangahape Road, with Samoa House including the first fale built outside of Samoa, and the Pacific Island Presbyterian Church on Edinburgh Street, New Zealand's first Pacific Island church, founded in 1947.
As an integral part of Karangahape Road's history and present-day personality, the LGBTQIA+ community is celebrated through two rainbow street crossings as well as the inclusive vibe imbued by decades of newcomers creating a veritable cultural kaleidoscope for all of us to enjoy.
Step down the St Kevins steps and discover Myers Park, an oasis of green between Karangahape Road and Mayoral Drive. It's the unofficial front lawn of a growing number of midtown residents. Learn more about 15 fun free family events coming to Myers Park this summer and autumn here.