Midtown is moving to a new beat.
Since iconic music store Real Groovy set up at 19 Victoria Street West, above Countdown, the tempo of Auckland's original arts precinct has recalibrated up a notch.
We chat to owner Chris Hart about the store's move to Victoria Street in January. He tells us he sees live music spilling out into streets, squares and public spaces, in time. It seems Real Groovy won't always be contained within the four walls of the store as it becomes part of the local community.  
We asked Chris to throw light – neon light - on the role Real Groovy has played in the evolution of New Zealand music since 1981 when their story began, how the stunning collection of neon signs adorning the walls of the new store came about, and what brought Real Groovy to midtown:
What brings Real Groovy to Victoria Street and to midtown?
It's really obvious to me that midtown is going to be a vibrant precinct in Auckland over the next few years. Since we started looking at this part of town six months ago, we've noticed that the pedestrian traffic has increased hugely, and this will only keep increasing, as more and more destination businesses move in. There's a different feel here from downtown for example.
Tell us about New Zealanders' passion for vinyl. What are your observations of Kiwis' appreciation of music over the past 5 years?
When Scott Kara did an op-ed on the vinyl revival back in 2004, we thought he was arriving a bit late at the party, but in hindsight, it was only just starting. The growth in the last five years has been huge, especially with the COVID-19 effect. And there's not just one category of vinyl buyer: we do have a lot of customers who have been with us for decades, who never halted their journey. Others are coming back into it; they never got rid of their albums, and it's just a cool way of listening to music. Some younger customers have been introduced to records by their parents - we do have a lot of family groups shopping. Music fans of all ages are discovering new genres, and the demand for new rock and pop artists from the up-and-coming generations has been increasing phenomenally.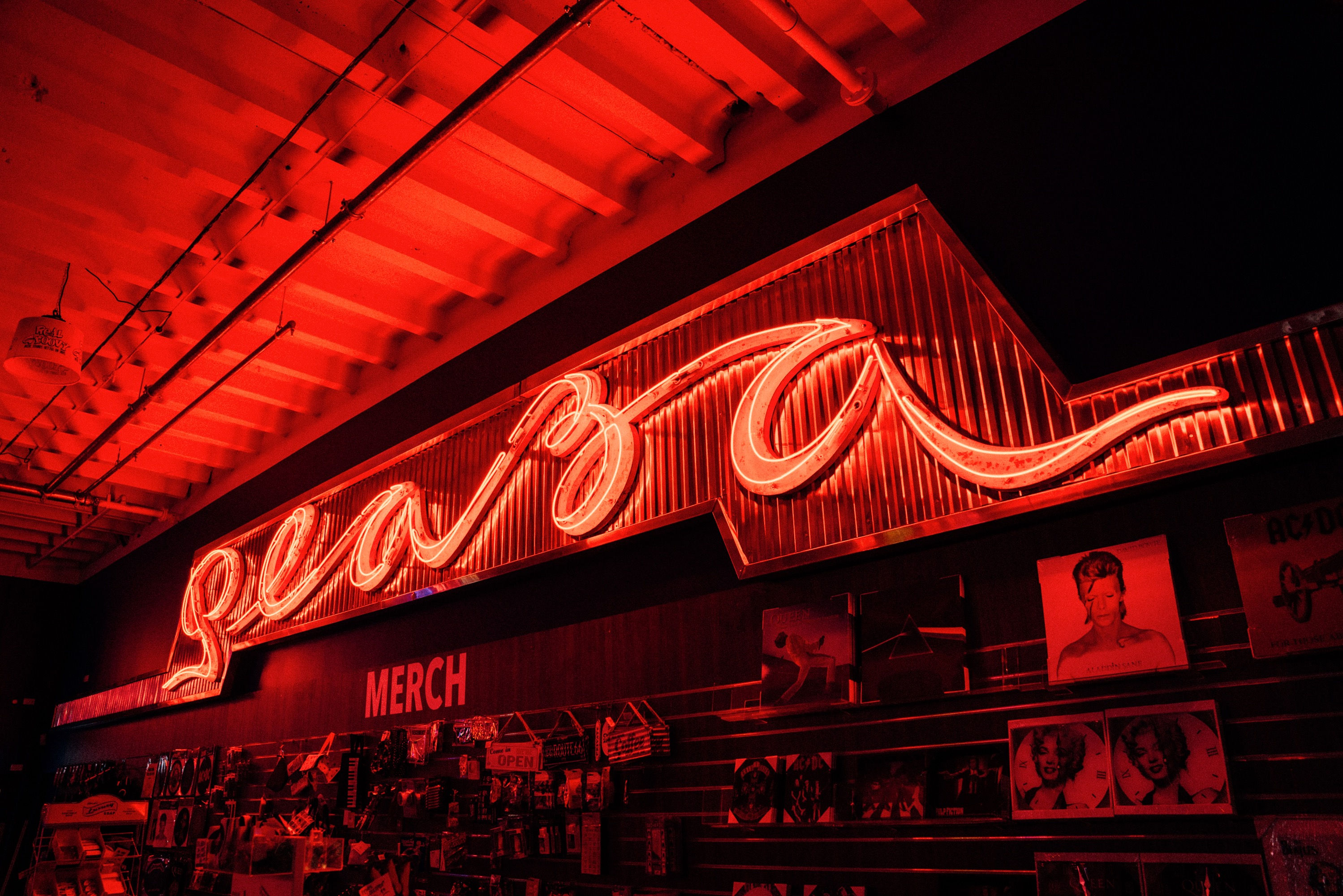 How did the collaboration with the owners of the neon art in the store come about? What has the reaction been so far? What is your personal favourite? Why?
The vast bulk of them were rescued by Jim Scharfe at Pro Sign Services. Our two largest cinema signs, the Plaza and the Astor, were rescued by Richard Goulden, a passionate collector of Americana. The Plaza sign he took down in the 1980s to save it from going to the tip - which was the fate of most of the classic signs. That's probably my favourite, but when the Astor goes up, all bets are off. I've known Richard for about 40 years, and back then I was rescuing neon signs too, though with less success.
When do you think you'll be ready to host live music in the store? Are you looking forward to that? What's your own favourite genre of music? And your favourite NZ band?
We've already had the Beths play, and we're ready to host more. The next step is to get a lighting rig and maybe a green room, but that could be tricky. I don't have a favourite genre, I enjoy a wide range of music, but as I get older I find that I'm mostly listening to singer-songwriters.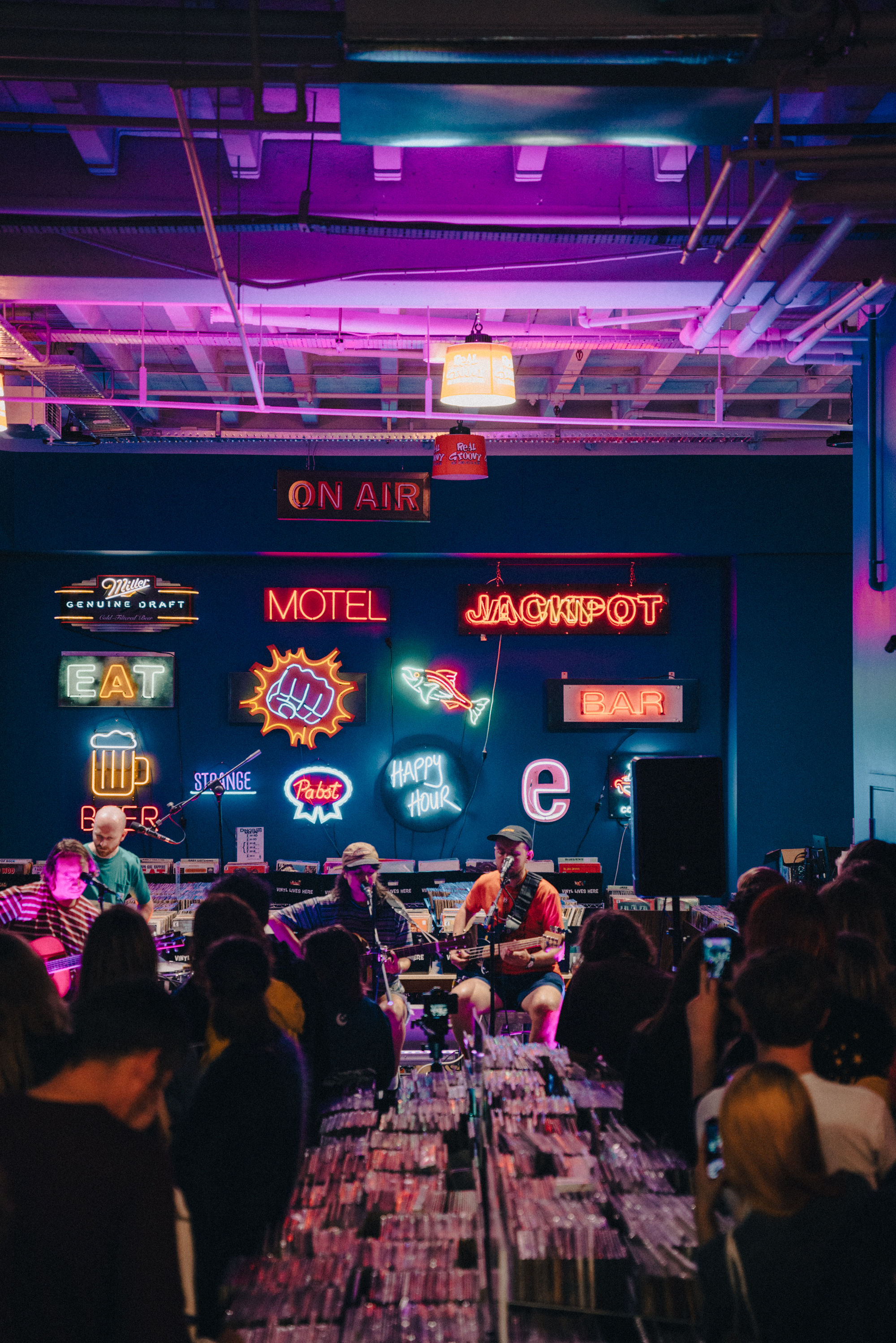 Do you see this as a new chapter in Real Groovy's story? How would you describe the significance of the move to this new store?
The last store was very much an interim move: our lease at 369 Queen St was due to expire, and the building was being redeveloped as apartments, but the premises that we had wanted to move into was damaged in a fire, and couldn't be ready in time. So finding this one was serendipitous. With a good landlord, long lease, great space, and perfect location, I think it has the potential to be our best move yet.
How excited are you for the future of Victoria Street once the Queen Street to Albert Street section becomes a walkable, tree-lined avenue with spaces for people to sit and take a breath?
We're really looking forward to helping bring live music, including outdoor events, to the new Victoria Street. We think retail shouldn't be confined to four walls, and it's important for retail businesses to help create the vibrancy that makes a city great. We're really looking forward to working with the council and other organisations to achieve that.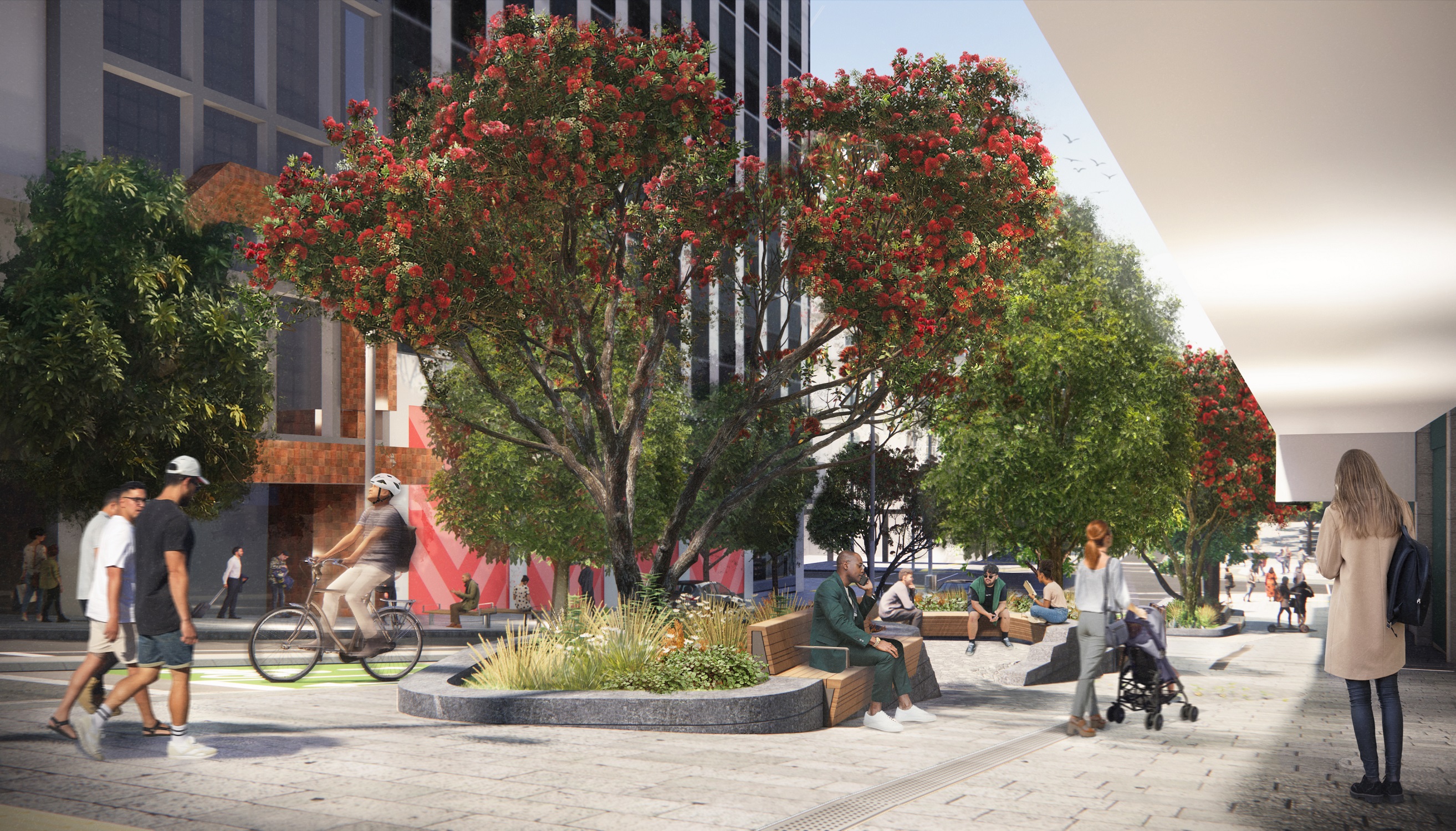 Your store is located close to the portal into Te Waihorotiu Station. How important was the CRL and the accessibility it gives people visiting this part of the city, in your decision to locate here?
It's really important. Accessibility is everything, and a significant part of our business is people bringing their unwanted music to trade for new titles. And a box of records can be cumbersome and heavy, so being fifty metres from the entrance to the busiest station in the City Rail Link is perfect. 
To learn more about what's ahead in midtown click here, to hear how 'it will feel like a new city' click here, and for other People of Midtown stories click here.
And to learn more about Real Groovy visit realgroovy.co.nz