When it comes to Tāmaki Makaurau's most loved regional parks, there's a good reason why Tāwharanui is a favourite among many Aucklanders – once you set foot on its white-sand shores, you'll be forever smitten.
Add to that the highly swimmable waves, rock pools teeming with marine life, and the piercing call of kiwi at night, and the scene is set for a glorious day at the beach or a memorable camping trip.
Make a day of it
At just more than an hour from downtown Auckland, Tāwharanui Regional Park is far away enough that you feel like you've left behind the urban hustle and bustle, but not so far that anyone will be asking 'are we there yet?'. There are no shops near the park, so pack a picnic or stop off in Matakana Village for supplies before embarking on the 20-minute drive along the peninsula.
You'll know when you've arrived because you can only enter the park via the automatic gates in the 2.7km predator-proof fence, which keeps introduced predators like stoats, rats and possums out so that native birdlife can flourish.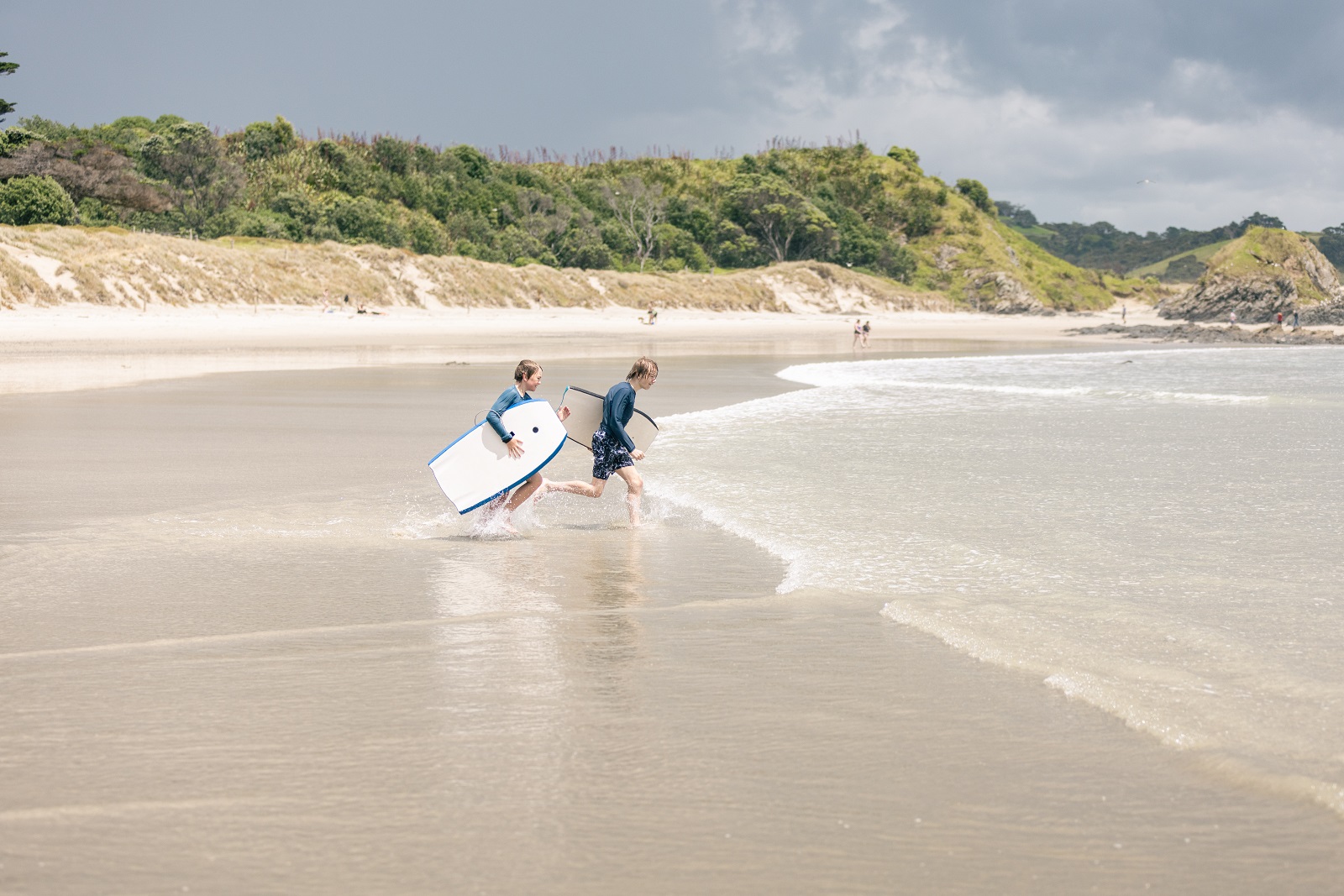 Make a splash
Dreamy Anchor Bay is a popular spot for swimmers, surfers and boogie boarders. At low tide, you can climb the rocky shelf to the left of Anchor Bay and explore the rock pools for octopus, starfish and sea anemones – the rocks can be sharp so wear suitable footwear. You can even go for a dip in the larger pools – one is the size of a hot tub – while the waves crash beside you. Remember to just look at the sea creatures and don't touch, as Tāwharanui is a protected marine reserve.
Go exploring
Head bush on one of the walking tracks. The Ecology Trail is a 4km loop that will take you through native bush, streams, beaches, and regenerating wetlands where you might spot the endangered pāteke (brown teal). Other rare birds to look out for include the takahē and the tīeke (North Island saddleback). If you're after a decent mission, the 9km North/South Coast Tracks takes around four hours and will treat you to stunning views at the end of the peninsula.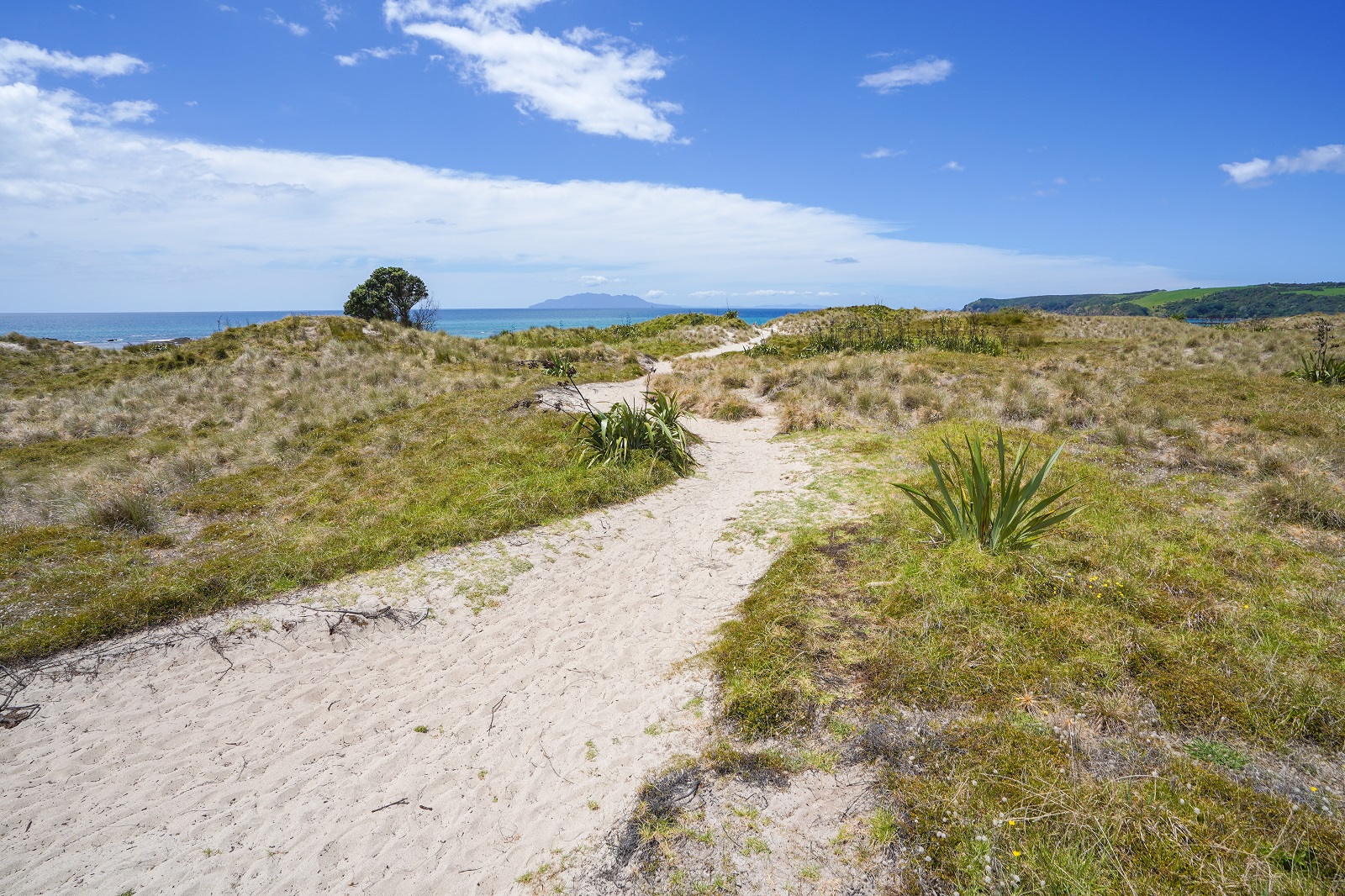 Stay the night
If you've got a few days, book a tent site. Located to the left of Anchor Bay, beside a quieter stretch of beach, the campground sits at the base of a grassy hill beloved by kids who spend hours boogie boarding down its slopes or hanging out along the ridge as the sun sets. There is also an adjacent all-modes and vehicle-based campground too.
Be sure to book early as the campground often fills up months in advance. And if camping's not your thing and you want the comfort of a bathroom (the campsite has a long drop), Tāwharanui Bach sleeps six people and is located around the other side of the park.
You might see a kiwi
If you're staying over, pack some red cellophane and put it over your torch to increase your chances of spotting the growing population of North Island brown kiwi that bash and crash their way along the beachside paths at night.
If you are lucky enough to see a kiwi on your visit, sit or stand quietly and observe them. Make sure you give them their space, and don't chase or harass them.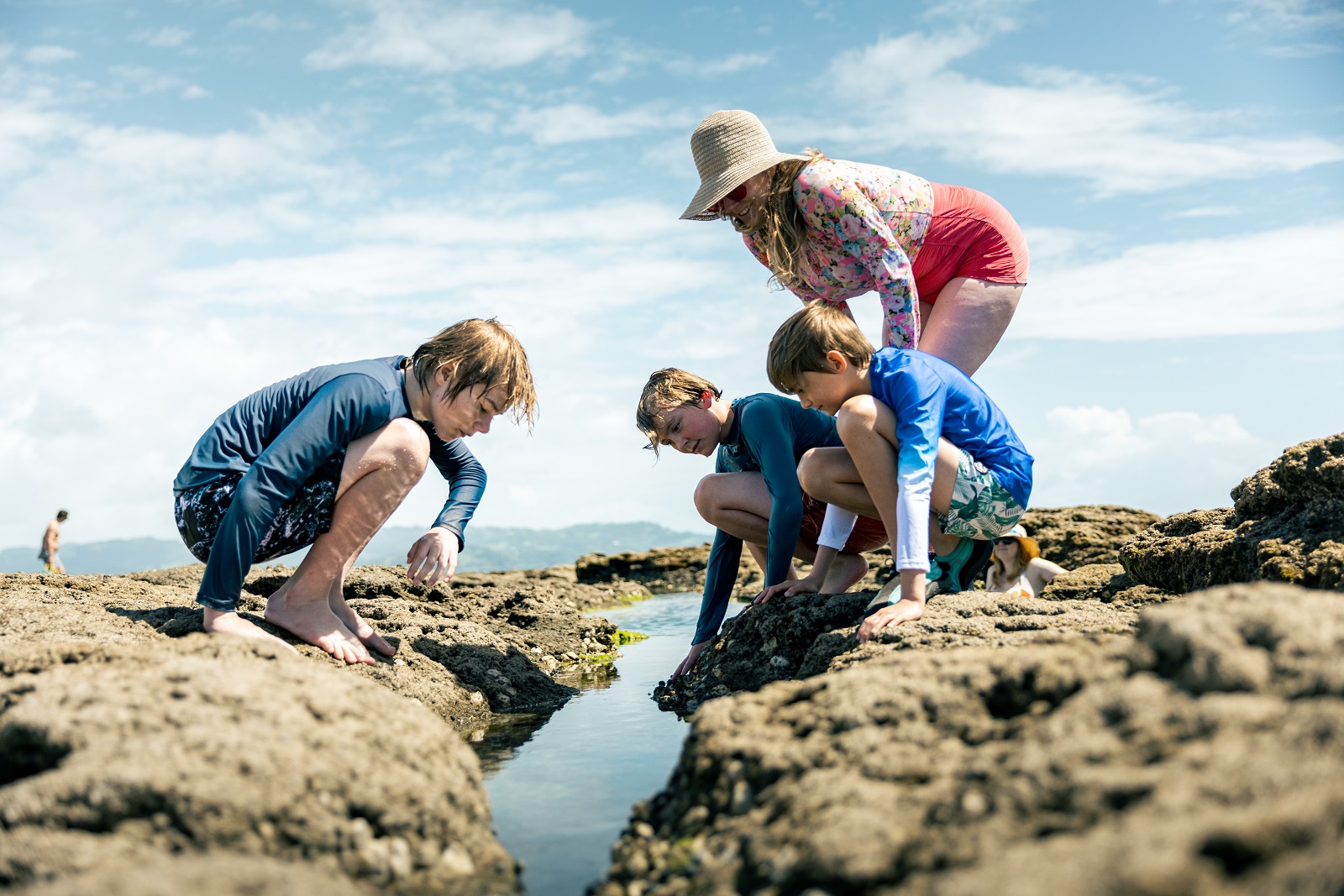 Volunteer
Help protect this precious taonga by volunteering with Tāwharanui Open Sanctuary Society (TOSSI), which has been working with Auckland Council for 21 years. Choose from a range of jobs that fit your fitness level and enthusiasm, including monitoring kiwi calls, participating on community planting days and setting traps.
Visit tossi.org.nz or follow TOSSI on Facebook for more information.