With its beaches, maunga and grassy reserves, you're spoilt for choice with spots in Tāmaki Makaurau where you can turn to the west and enjoy a magical sky on a fine evening.
Here are just a few of the best places to catch a glimpse of a stunning sunset:
Takarunga / Mt Victoria
Located in the charming suburb of Devonport and governed by the Tūpuna Maunga Authority, this former pā site offers panoramic views of Tīkapa Moana / Hauraki Gulf.
At the end of a long, fine day, treat yourself to front row seats as the sun goes down over Auckland's skyline. Terracing and archaeological pits (rua) are still visible on this special maunga, so avoid walking over them – remember to treat all maunga as taonga (treasures) rather than parks and keep in mind that they are alcohol- and smoke-free places.
It's a 15-minute walk to the summit (tihi) from the car park in Kerr Street. The gate to the car park shuts at 8.30pm in summer and at 7pm in winter, though pedestrians still have access.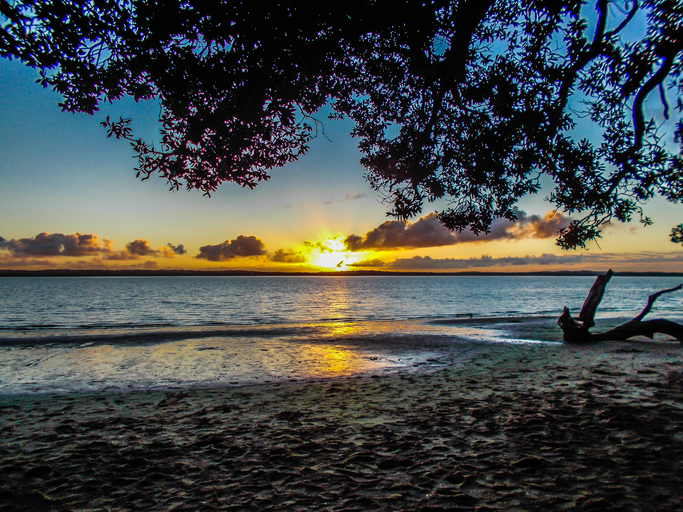 Coyle Park, Point Chevalier
A sunset and a swim are on the cards if you visit this popular inner-city beach on a warm evening. If it's cooler, rug up in a warm jacket and go for an amble along the pōhutukawa-lined sandy beach. As the sun gets lower in the sky, the majestic Waitākere Ranges will become a silhouette on the horizon.
Maungawhau / Mt Eden
People have been watching sunsets on Auckland's tallest maunga for hundreds of years, as Maungawhau was once an extensive pā site and still holds important cultural and spiritual significance for mana whenua. Climb to the summit (tihi) at dusk and stroll along the boardwalk that runs around the crater, then turn your eyes west and take a deep breath.
There is limited vehicle access up the mountain via an access code for those with limited mobility, and there's a car park at the base. Note that the main entrance closes at 8.30pm in summer and 7pm in winter. Pedestrians can access the maunga at all times using one of four paths.
Puhinui Reserve
Just 15 minutes drive from the airport, this large park overlooks Manukau Harbour and forms part of the extensive Matukuturua volcanic field. From the car park on Prices Road, the path through this working farm takes 60 minutes on foot, but you can also make your journey to the sunset on wheels – the relatively flat dirt and gravel track is ideal for mountain biking.
Along the way you'll see coastal wetland and bush reserves, and aviation enthusiasts will also enjoy watching planes as they land or depart.
The park gates are locked at 9pm in summer and 7pm in winter, so make sure you allow enough time to get back to your car, or else you'll be there for sunrise as well.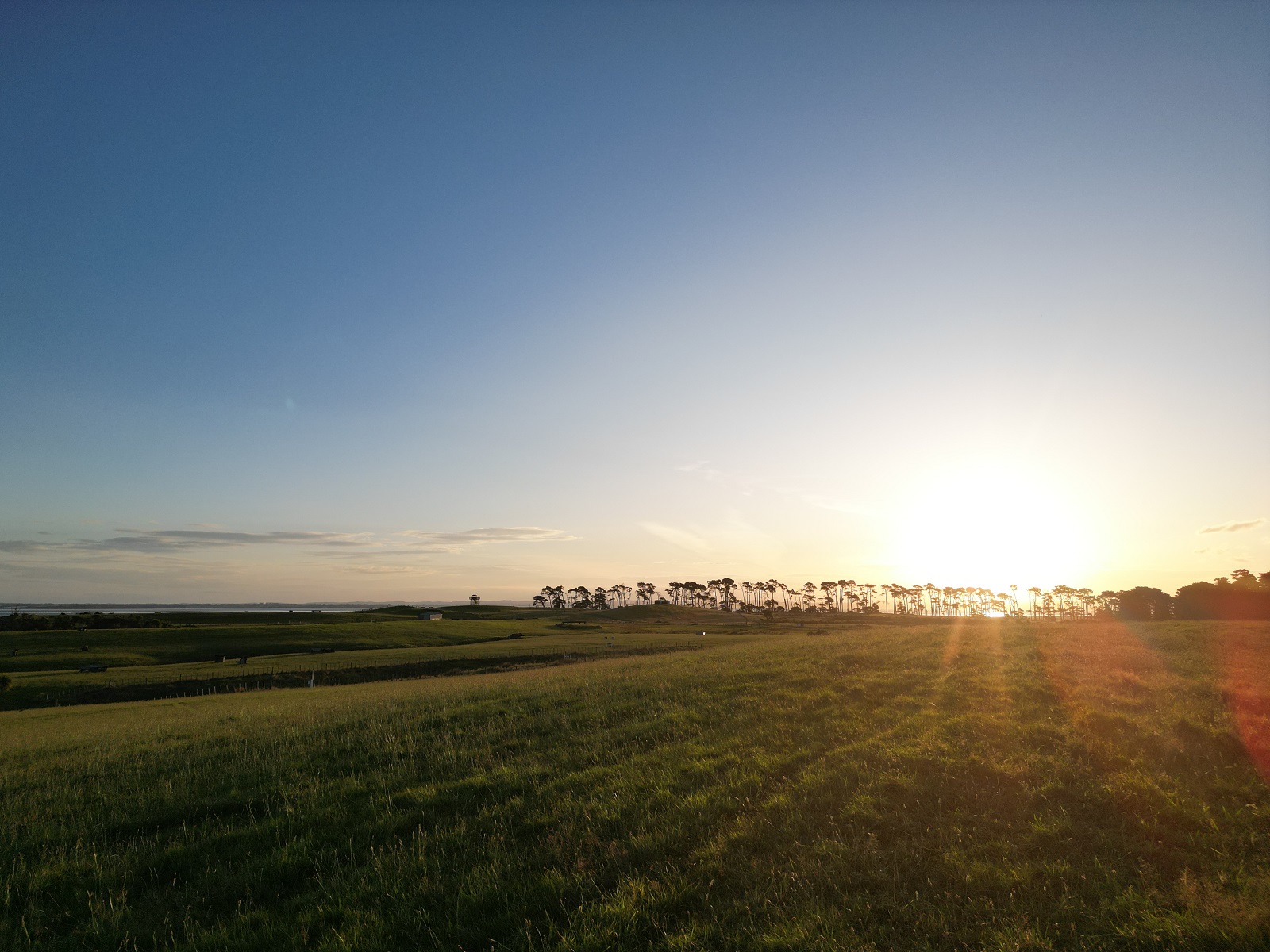 Snapping sunsets 101
Pics or it didn't happen, right?
Check what time sunset is before heading out so you don't miss it, and check that your location is facing west. Don't fret if there are a few clouds as they can make your photo look even more spectacular, but you're unlikely to get a decent sunset on an extremely overcast or rainy day.
When it comes to taking a good photo on your phone, using the grid lines on your screen can help make sure you have your image straight. Rather than making the sunset your main focus, try to have something else interesting in your shot, like your friends, the water or a tree. If you want people or objects to be in silhouette, make sure they are directly between you and the sun.