With more than 4000 parks across the region, Tāmaki Makaurau is blanketed in green leafy spaces, from tiny suburban pocket parks to beloved playgrounds, well-utilised sports fields and social dog-walking areas, as well as 28 regional parks, which are a haven for native flora and fauna.
We asked Aucklanders to share their favourite parks, and here's what they had to say:
Lloyd Elsmore Park, Pakuranga
This is a whānau favourite for Nick and Nattanee Schofield and their children Nate and Nicha. "There are lots of activities to keep the family entertained and it's also a great place to walk," says Nick. Three-year-old Nicha's favourite place is the playground, while six-year-old Nate loves riding his bike on the BMX track and at the skatepark.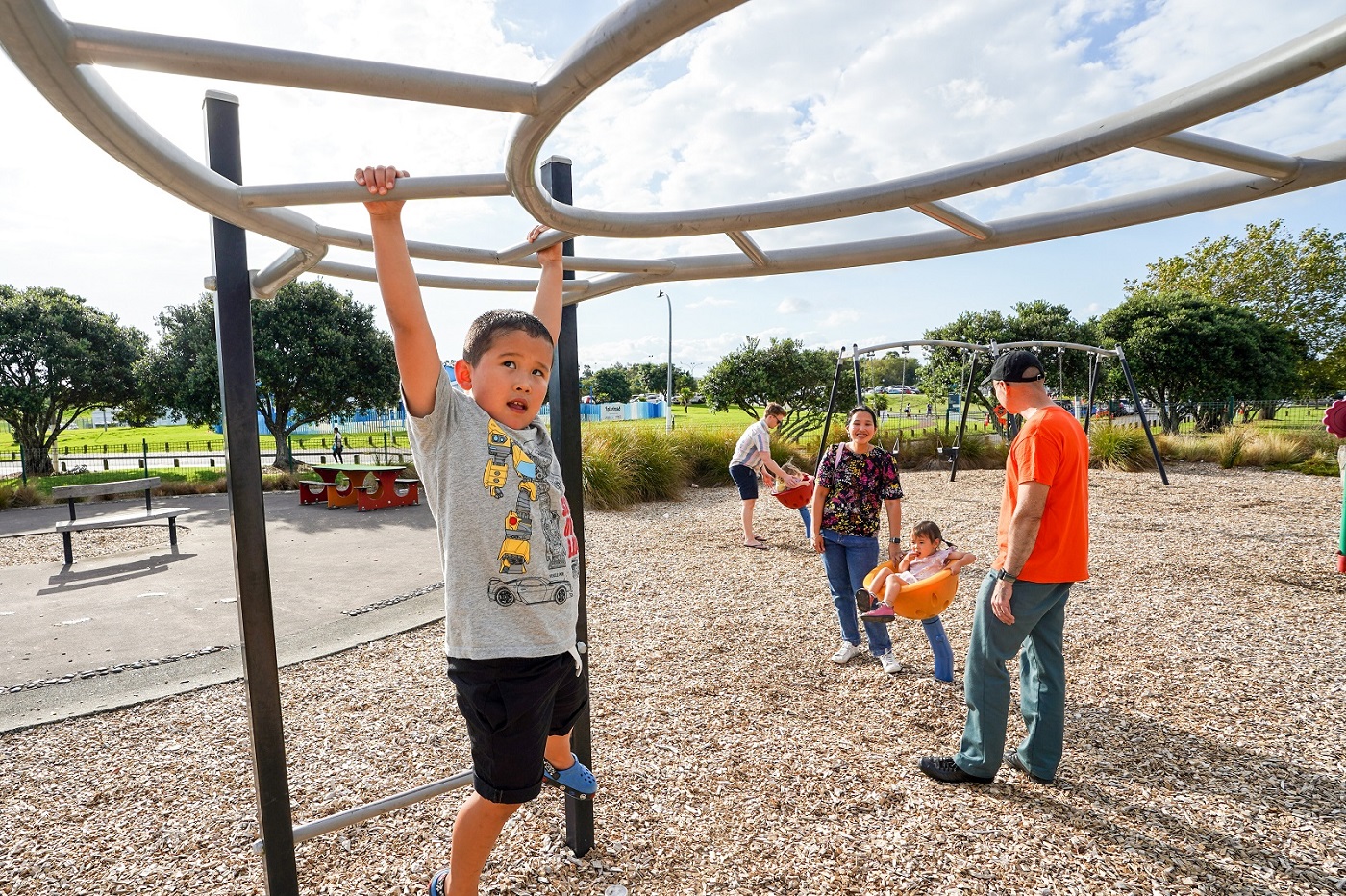 Perhaps this park's best-kept secret is that it has two marble runs and a marble pit. You can bring your own marbles or buy some from Howick Historical Village next door. Pro tip: The marble run also works well with golf balls! Lloyd Elsmore Park Pool and Leisure Centre is also situated within the park, and has a splash pool, splash pad and a lap pool.
"Lloyd Elsmore Park has everything a young family wants," says Nattanee. "It's perfect."
Meola Reef Reserve, Western Springs
Tāmaki Makaurau's canine companions adore sniffing around our green spaces, and there are plenty where they can chase a ball, meet up with poochie pals or walk on-lead with their owners. Especially popular is Meola Reef Reserve, which overlooks Waitematā Harbour.
Local resident Margo Slater regularly takes her dog Doug there. "We come here because there's an off-leash area where Doug can run. He just loves romping around in the grass and seeing his friends. And it's a community. It's a nice place to get some exercise, enjoy the view and chat to people and their dogs."