Whether it's coaxing a bowl out of a lump of clay on a spinning wheel, or sinking your fingers into soft earth to sculpt a vase, pottery classes are a fun way to try something new and connect with your community.
Di Toi is a pottery tutor at the Estuary Arts Centre in Ōrewa, having honed her skills in the very class she now teaches. Taking a chance on trying something new led to Di buying her own wheel and becoming immersed in the craft. She has been tutoring since 2019, and notched up a Diploma in Art and Design (Ceramics) from Otago Polytechnic in 2020.
For Toi, pottery is a way of channeling the inspiration that comes from living close to the coast on the North Shore. She's passionate about giving others the chance to craft their own pieces and discover the satisfaction of working with clay.
"I find it really rewarding when my students pick up new skills and I see the pride in their faces from what they have created with their own two hands," she says.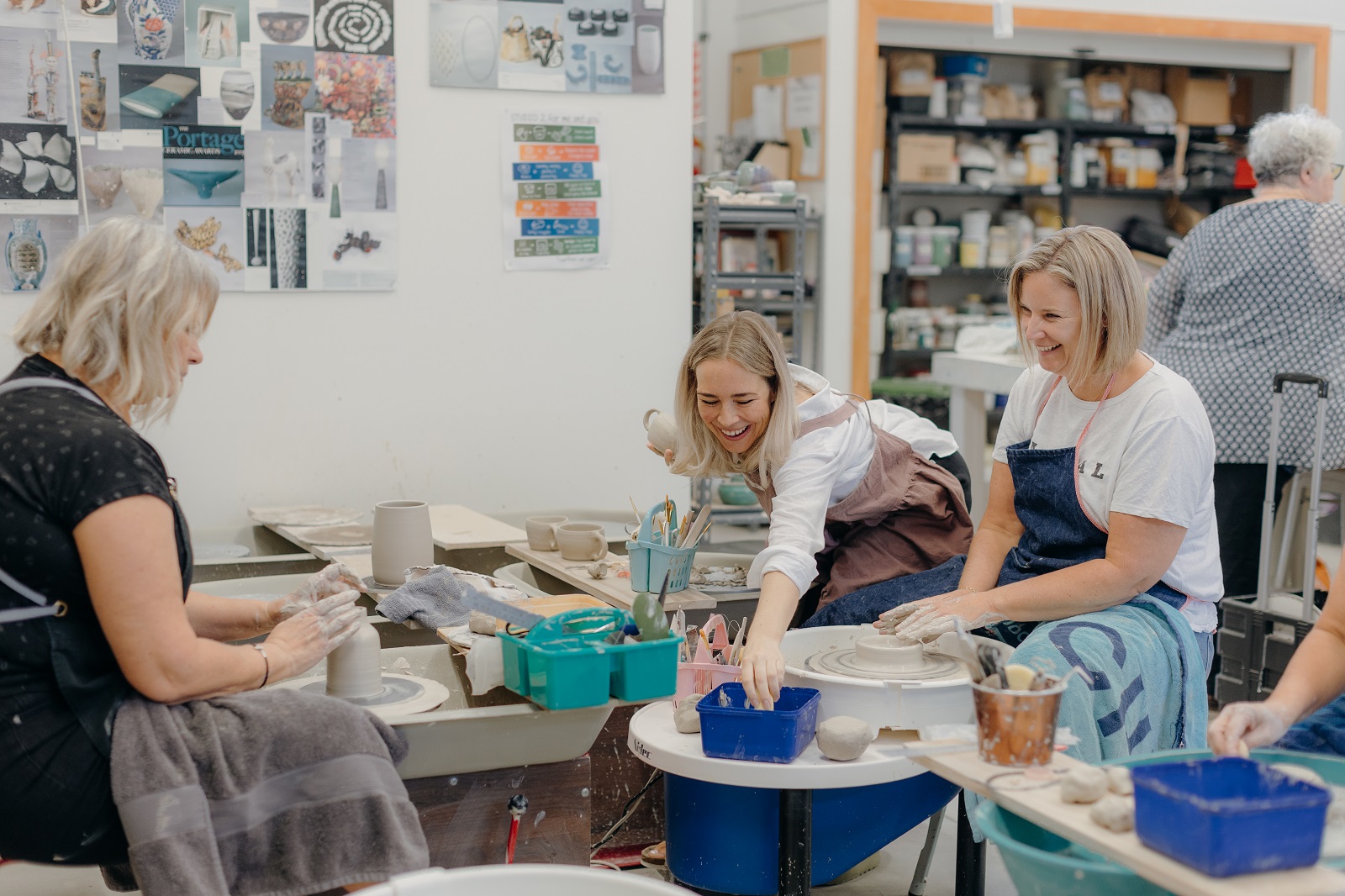 Getting stuck into a pottery class is a great way to step away from the everyday – with hands covered in clay, you won't be able to touch your phone. "Pottery can be a very mindful and grounding experience," Toi says.
"The stress of daily life is left at the door when my students arrive at class. This is where they have the freedom to immerse themselves into their projects."
It's also a chance to get to know a diverse group of people you might otherwise not cross paths with. Toi describes her classes as a fun and engaging experience with a social element.
"The vibe is upbeat and encouraging, there's often music playing, collaboration between students and a lot of laughter in between my wheel-throwing demos," she says. And you can expect to get messy. "It's best to wear an apron" 
Toi's main advice for people who have never tried pottery before? "Give it a go. Classes run every term, you'll get to experience creating something from clay and you might make some new friends along the way."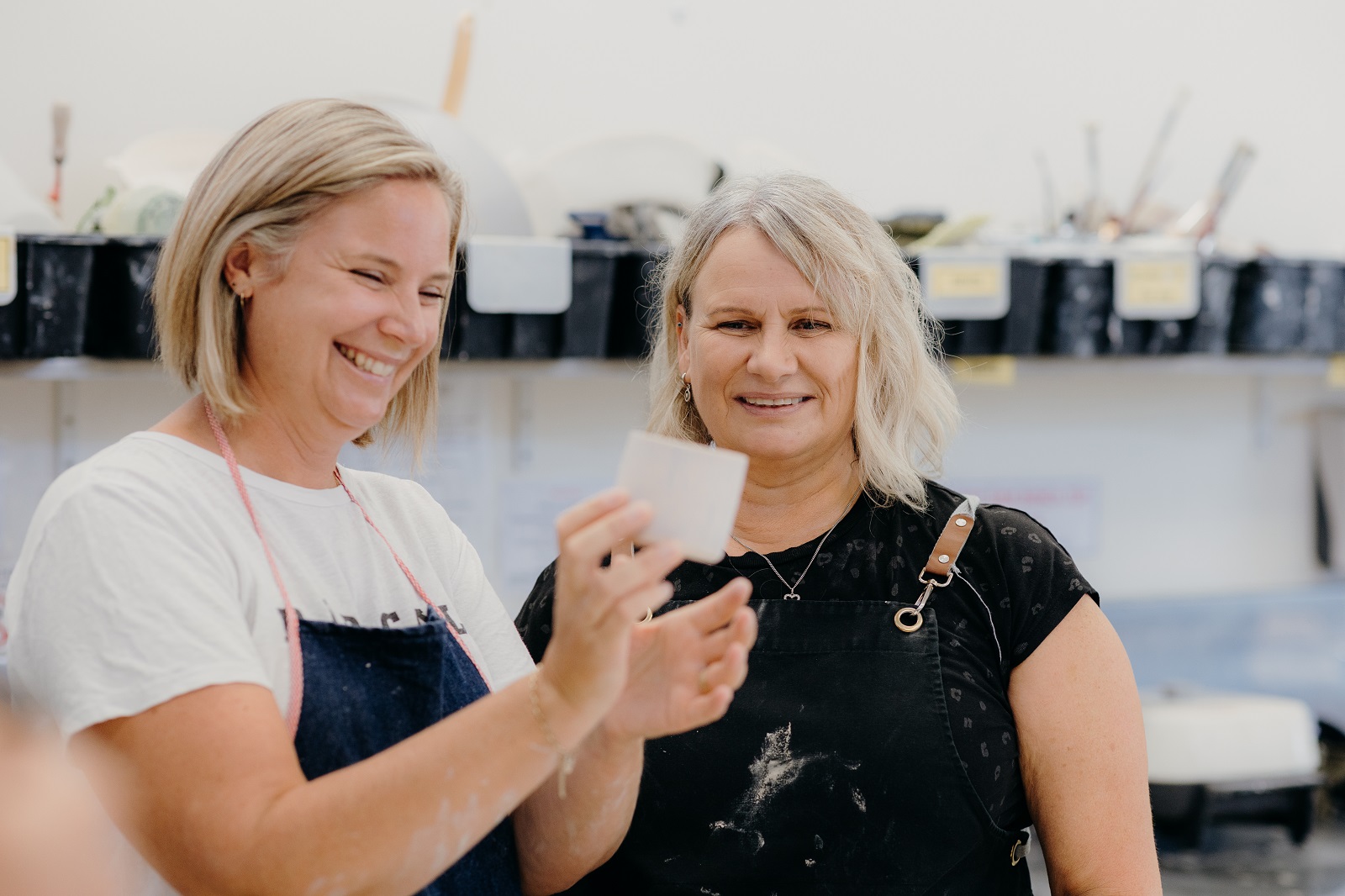 The Estuary Arts Centre offers a range of pottery classes, so you can dip a toe in throwing or work on hand-building techniques to create your own unique planters or vases. Other Auckland Council-funded locations that offer pottery classes include Studio One Toi Tū, Lake House Arts Centre, Mairangi Arts Centre, and Uxbridge Arts & Culture. Check to see what classes they have on this term.