There are heaps of wonderful all-weather walks right across Auckland. Harbour views, mangroves and pockets of native bush are only a short stroll from cafes or museums meaning you can easily find shelter if rain clouds are looming.
Here are five great short walks that will get the whole family moving – rain or shine. 
Conifer Grove Path, Takanini
Walk from one playground to another along this family-friendly path in Conifer Grove. The trail is mostly on boardwalks or concrete, so it's perfect for prams, scooters and small bikes – and it won't get muddy if it's been raining. 
Enjoy views of the wetland and coast from the boardwalk and pier.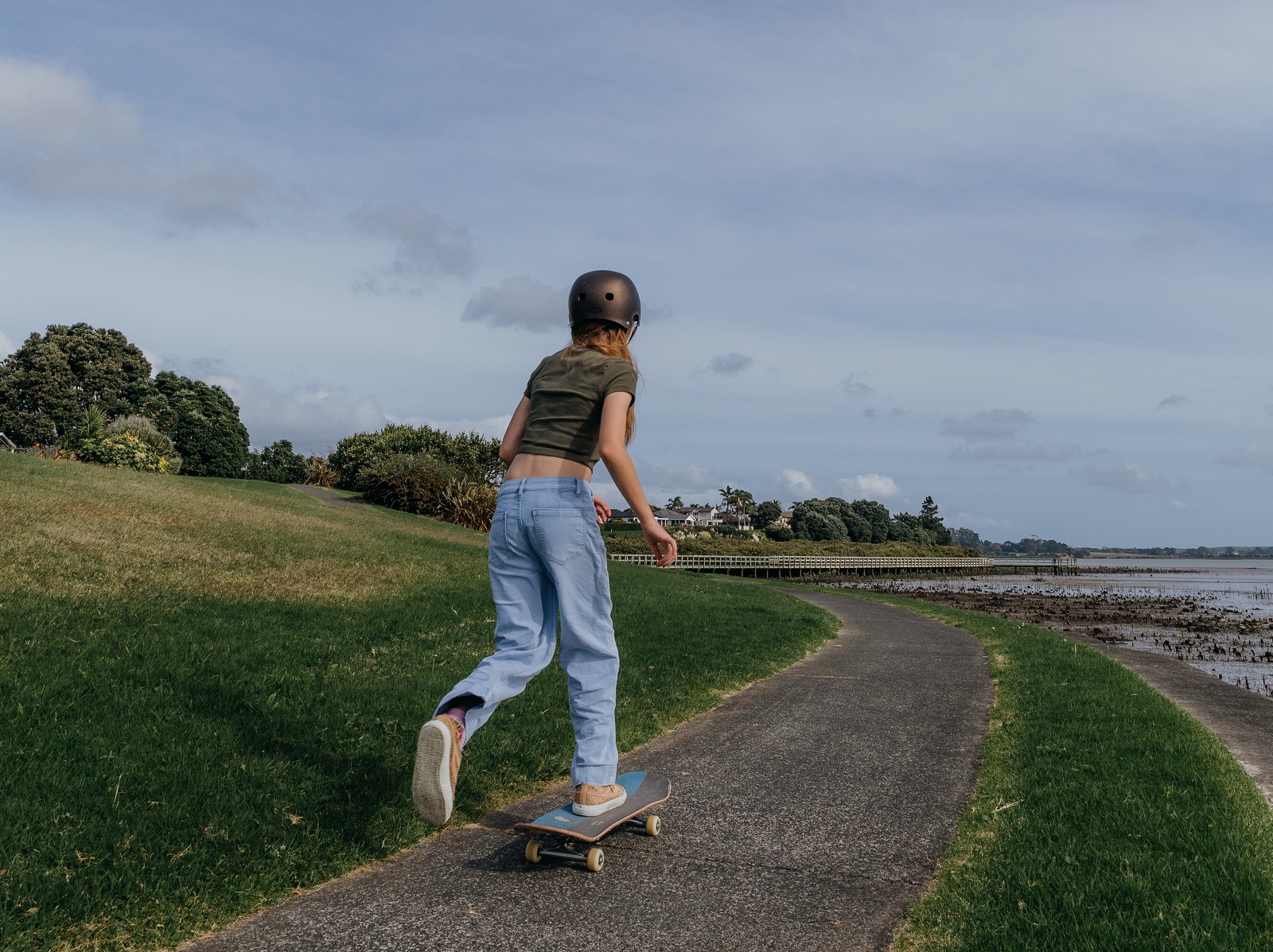 Te Ara ki Uta ki Tai – Glen Innes to Tāmaki Drive Shared Path
Te Ara ki Uta ki Tai means 'the path of the land and the sea', and this shared path is as scenic as you would expect from its name. Catch views of Purewa Creek and the Eastern railway line as you follow the path from Glen Innes to Tāmaki Drive. 
Playgrounds along the way will delight smaller walkers, and the wide, even path is suitable for wheelchairs, prams and bikes. It can be walked in any weather – no risk of muddy shoes here!
Note that as part of Auckland's Rail Network Rebuild, construction trucks may need to cross the shared path between the end of Purewa Road and the start of the Ōrākei Basin boardwalk until early winter 2023, and staffed Stop/Go signs will be in operation.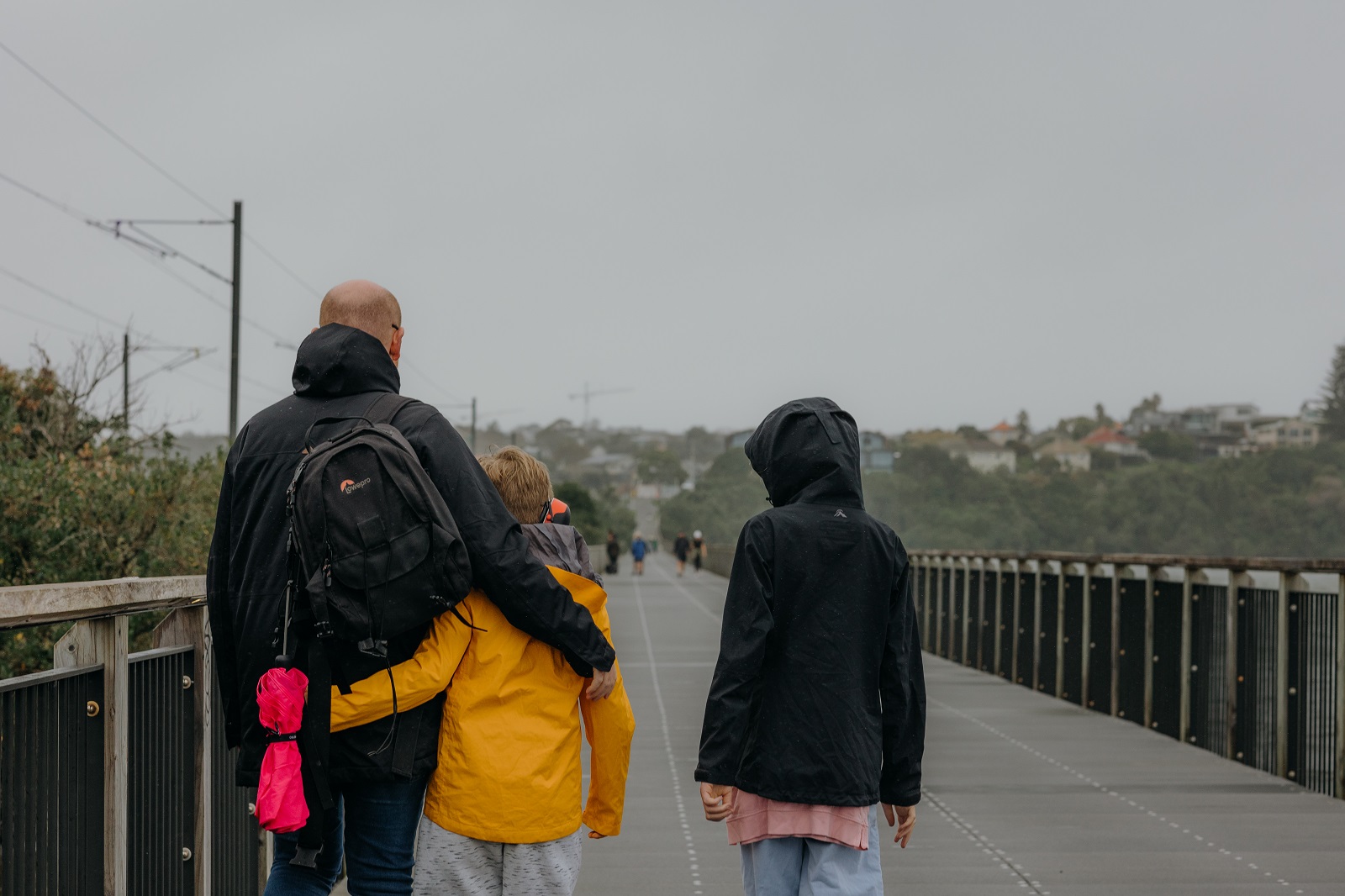 Pukekawa / Auckland Domain
Pukekawa / Auckland Domain has a wide variety of paths. If the weather is gloomy, embrace the romantic atmosphere of the Lovers Walk through native bush. On the most miserable days, walk around the Wintergarden. It's warm and dry under the arched ceilings, and feels even more magical for being sheltered from the elements. 
Visiting the museum is another option to escape from wet weather.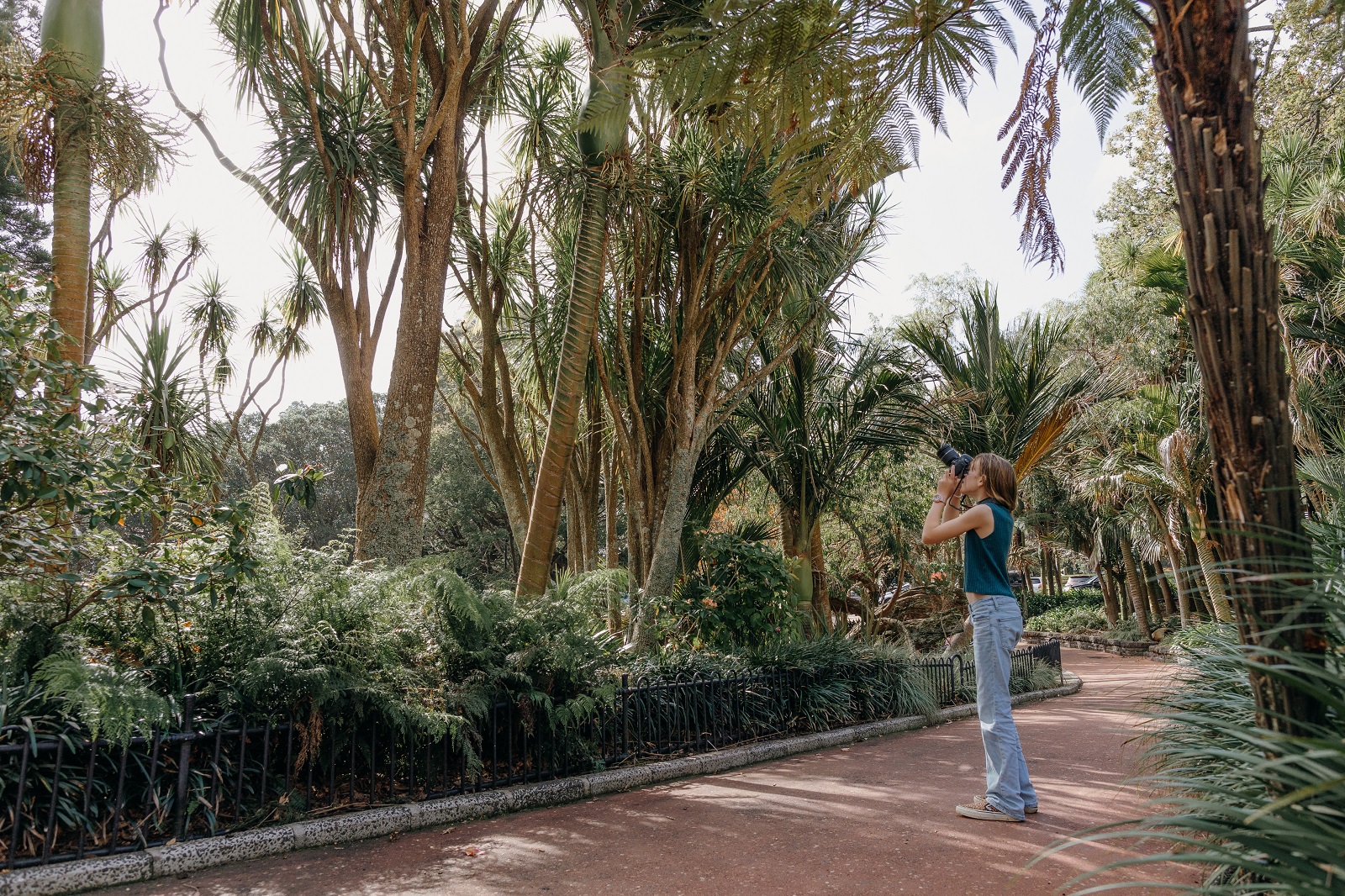 Westhaven Path 
The Westhaven Path skirts around Auckland's picturesque waterfront. It's a flat walk perfect for bikes and scooters, as well as prams and wheelchairs. 
From Herne Bay, walk around under the Harbour Bridge to Wynyard Quarter. The views of Waitematā Harbour are impressive, whether you're walking in full sun or under moody rain clouds. If it starts pouring down, shelter under the bridge or find refuge in the cafes and restaurants of Wynyard Quarter.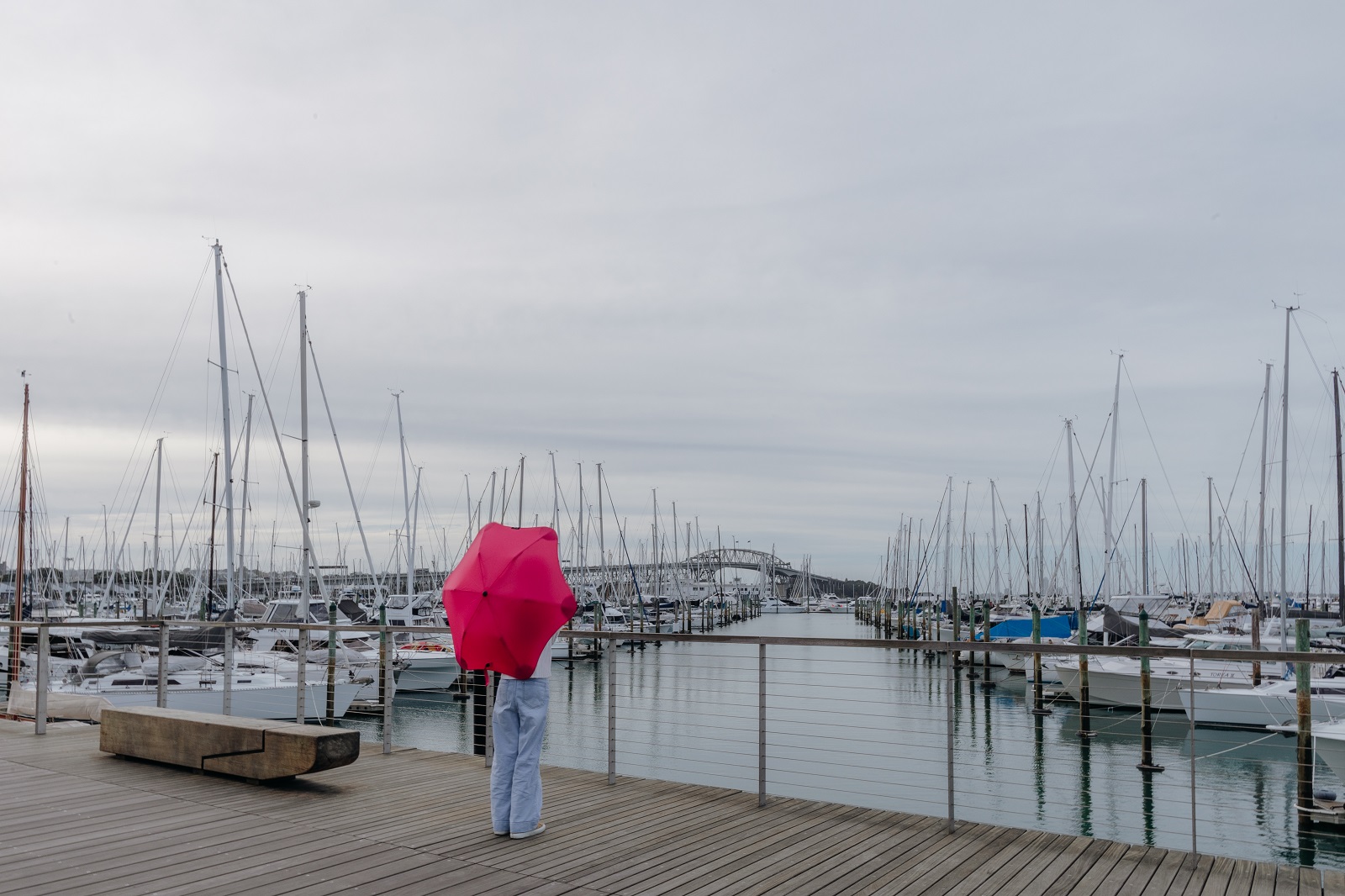 Devonport to Navy Base Path
This walking trail is a gentle stroll alongside the northern side harbour. Starting at the Devonport ferry terminal, follow the path along Queens Parade and enjoy scenic views across the water to the city skyline. 
Walking to the navy base and back takes around 30 minutes – just enough time to get moving before escaping into Devonport's cosy library, cafes and shops.