Did you know that the Auckland Harbour Bridge has two water pipes strapped to its belly that provide clean drinking water to about 180,000 North Shore residents?
Appropriately named North Shore Pipeline 1 and North Shore Pipeline 2, the two pipelines are twins in every sense.
Both are 60 years young. They are also the same height and width at just over two kilometres long and a little over half a metre wide.
The twins feed fresh drinking water from giant reservoirs on the city side of the bridge to many of North Shore's southern suburbs like Devonport, Takapuna, Glenfield, Wairau Valley, Birkenhead and Northcote.
Watercare and construction partner Pipeline and Civil are embarking on a $1.2 million repair project on the watermains this month.
Watercare project manager Thavarajah Veluppillai says they aim to finish the work in July, when traditionally the demand on the network is a lot lower.
"Our plan for the next three months is to replace several roller supports and bearing plates as well as repair corroded sections of the pipeline, during the time of year the demand on our network is a lot lower.
"The roller and bearing plates are crucial for protecting the lifespan of both pipelines: allowing for easy restriction and expansion, during changing temperatures between the summer and winter months.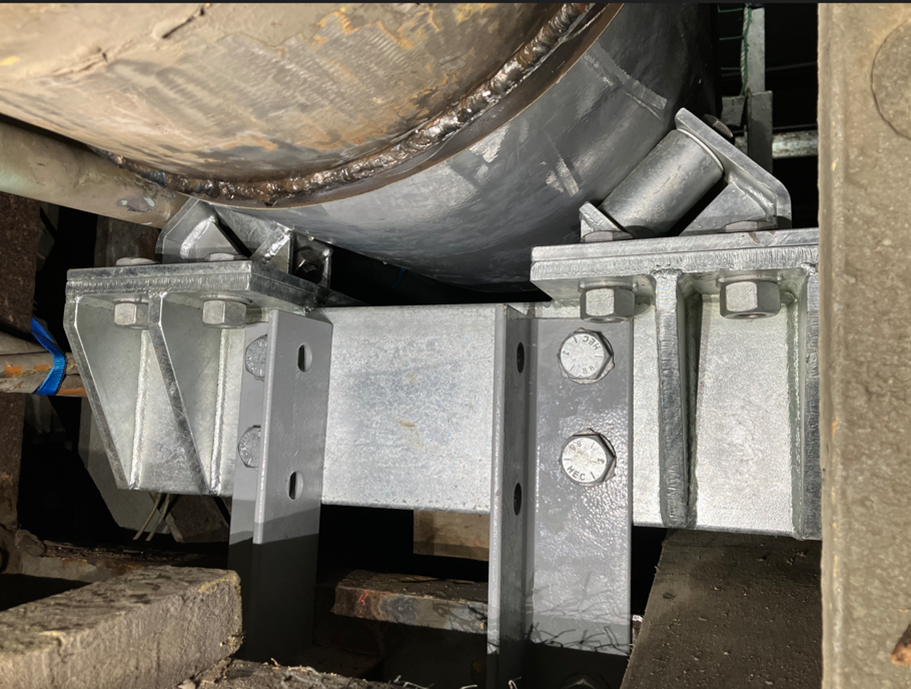 Veluppillai says the importance of these pipes can't be understated.
"If something goes wrong with one of these pipes, much of the lower North Shore could go without water.
"To reduce the risk of this happening, we plan to take a gradual approach to carry out the necessary repairs and we'll be shutting down one pipe at a time to allow the team to carry out more critical work while the other remains open.  
"We'll also be actively topping up the reservoirs around the North Shore before the planned shutdowns to ensure residents and businesses have constant access to safe and reliable drinking water while we continue to build up the resiliency of our network.
"Our team will be working around the clock - 24 hours a day, Monday to Friday – to help us get this critical work done in three months.
"The work will be done from the suspended walkway under the bridge so there will be no disruption to the traffic on the Auckland Harbour Bridge."