Exercise. We know it's good for us, but sometimes it's just so hard to prioritise it. 'Tomorrow I'll start,' we say. Well, spring – with its increasingly warmer, longer days and (fingers crossed) blue skies – is here to give you that burst of motivation you need to put on your trainers and get out the door. Here are some low-cost and free ideas to help you stay active this season.
Get organised, start small
Creating a new habit is much easier when you start small. Instead of setting yourself an overly ambitious goal of running a marathon in six months' time, give yourself the best chance by committing to a smaller, more realistic challenge – even if it's as simple as walking around the block during your lunch hour every day. The following week you can increase it to two blocks.
If you're planning to exercise first thing in the morning, make it easy for yourself by laying out your gear the night before so you can get up and go, rather than heading back under the covers to catch some more z's because you're too sleepy to find the trainers at the back of your wardrobe.
External accountability is also a great motivator. If you've made a plan to exercise with a friend, you're much more likely to stick to it than be a no-show. Plus, exercising with friends is a great way to keep fit while catching up. You can encourage each other by setting fitness goals together.
Become a gym bunny
Auckland Council has more than pool and leisure centre facilities across the region where you can become a member or pay per hour or per class. While each centre is different, most of them have gym equipment for strength training and cardio fitness.
If group fitness is more your jam, many offer exercise classes, such as Energy HIIT (high-intensity interval training), Zumba and yoga. Centres with pools also offer aqua group fitness classes such as AquaPOWER, which is great if you're looking for a low-weight-bearing exercise.
Certain Auckland Council operated centres offer free one week trials to new potential members, during which time you can try out the facilities and classes. Visit https://aucklandleisure.co.nz/free-trial-form/ to fill out a free trial form, https://www.aucklandleisure.co.nz/locations to find a pool and/or leisure centre near you and go to https://aucklandleisure.co.nz/prices-and-membership/ for membership and casual prices.
Please note also that Auckland Council Pools and Leisure memberships are now starting at $9.95 per week for the first 12 weeks and there is no joining fee.

Visit https://www.aucklandleisure.co.nz/offer/ to learn more. 
Use free exercise equipment
Fresh air is free and so is the outdoor exercise equipment at 80 parks across the region. A list of parks with outdoor exercise gear – including the types of equipment on offer and location in the park – can be found at https://www.aucklandcouncil.govt.nz/parks-recreation/get-outdoors/staying-active/Pages/fitness-equipment.aspx.
Let team spirit motivate you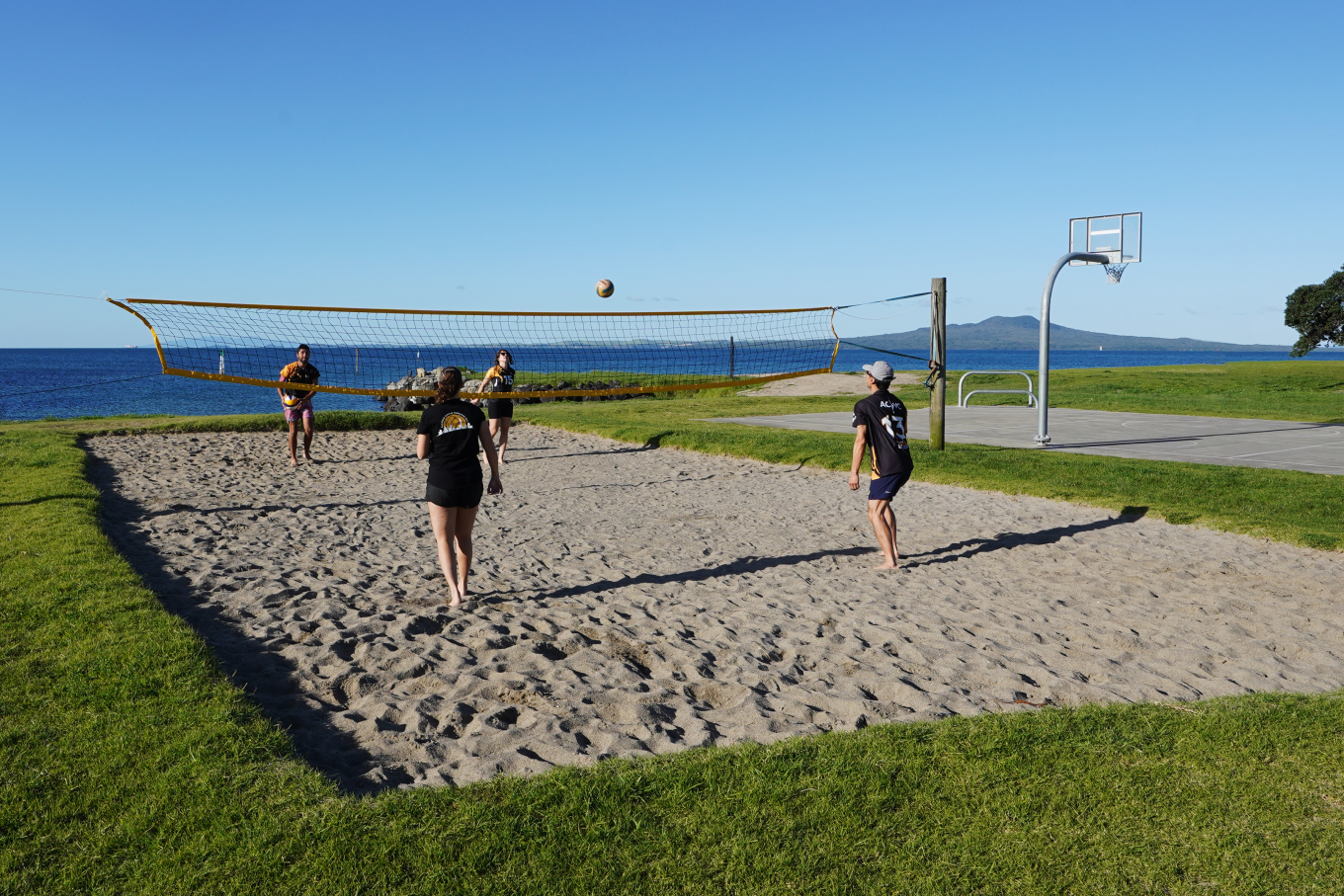 Some of us are naturally competitive, so if team sports get you off the couch, why not get a group of friends together and head to a basketball or volleyball court at a park or reserve? There are a whopping 204 full and half basketball courts, 22 sand or concrete volleyball courts, 64 tennis courts at parks, reserves and leisure centres across Auckland. Most are free, or you can book courts at some leisure centres for a small fee. Or if you fall in love tennis then join one of the clubs that use our courts.
I want to ride my bicycle
There are bike tracks and shared paths all over Tāmaki Makaurau where you can embrace your best freewheeling self. Whether you want to bike through the bush or are looking for a flat path with heritage features, tailor a bike ride to suit your needs by using the filters on Auckland Council's Akl Paths page.
If you want to explore outside your local neighbourhood, don't forget you can take your bike on trains and most ferries (with a few exceptions) without paying an extra fare, and providing there is space. However, only compact folding bikes are allowed on buses.