We invite you to reset your summer with a stroll through our city centre.
With ever-changing streetscapes, award-winning spaces, re-imagined laneways and new shared paths, you'll find it has a fresh outlook on life.  
Make a day of it and discover what's new since you were here last.
Feel the sea breathe
Grab an ice cream and discover ten awe-inspiring things on Auckland's waterfront. Some have been here for more than a century. Others weren't even here last summer. Your walking shoes are calling.
Top 10 things to discover in our new downtown this summer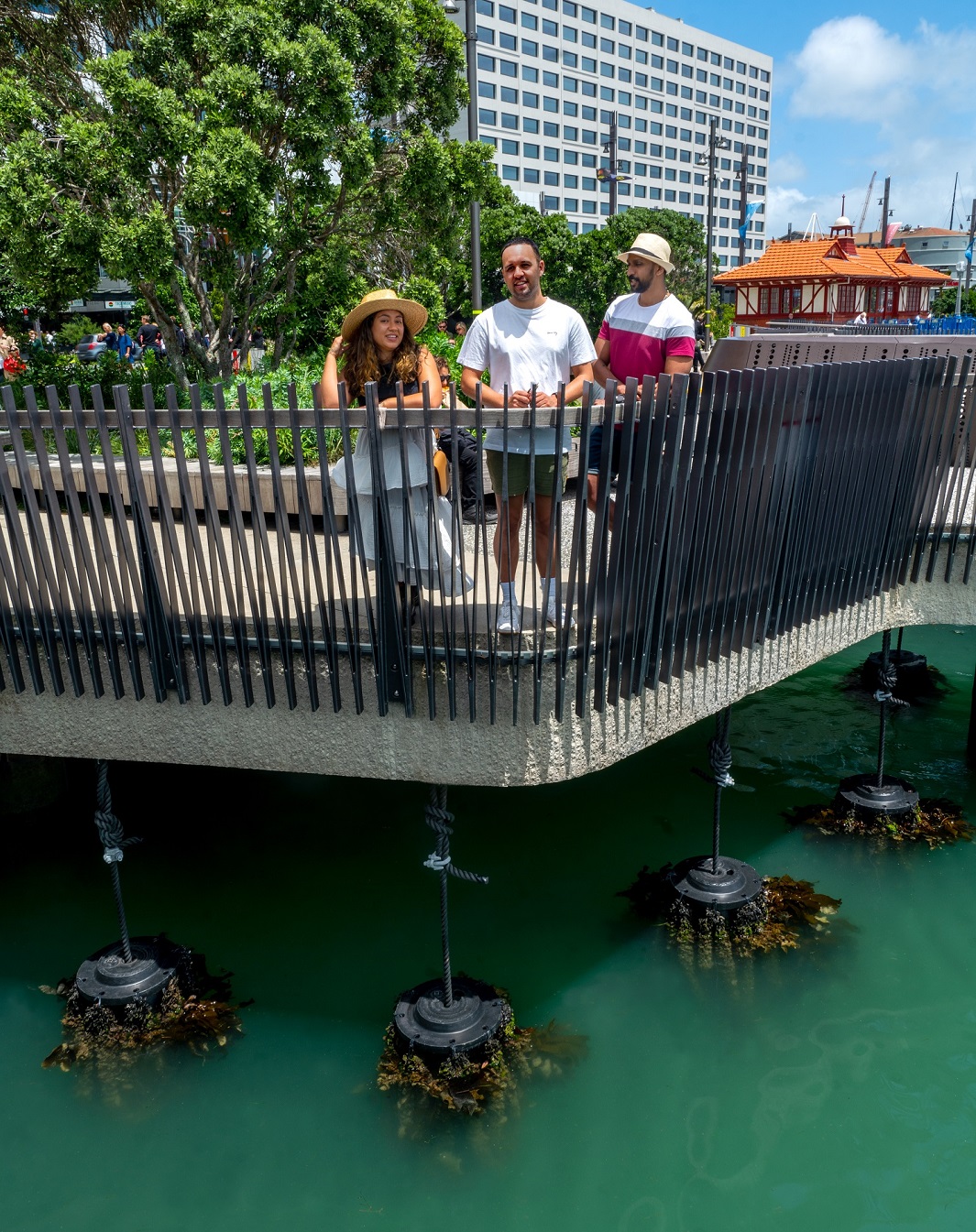 Where do the children play?
Let your kids' imaginations run wild with endless ways to play at Wynyard Quarter. From public art to parks, murals, basketball and fountains, there are multiple ways to keep the kids busy in the city centre.
8 fun ways for kids to play at Wynyard Quarter
Laneways beckon
Queen Street has been given a makeover from Aotea Square to Customs Street. So buckle up the bike helmets, scoot along our new Waihorotiu path, and duck away into a labyrinth of laneways – some new, some ageing gracefully, all fascinating.
Channeling Melbourne, our dreamy laneways are set for summer.
CPO unveiled
Auckland's much-loved Chief Post Office (CPO) first graced the northern end of Queen Street 111 years ago. In recent years this gracious building has been lovingly restored. Head into Te Komititanga – the square at the bottom of town - and see that the scaffolding once wrapping the CPO is now gone!
Discover what's new where Queen Street meets the sea 
City centre parks
Even our green spaces are refreshed. Discover new Fort Street pocket park in Queen Street, award-winning Amey Daldy Park at Wynyard Quarter, and much-loved city centre oasis: Myers Park.
10 parks to explore in Auckland's city centre
Ridgeline between harbours
Everyone loves the adrenalin which is unique to our charismatic Karangahape Road. The old narrow footpaths were once jam-packed. Now there's room to experience the layers of Karangahape, where every detail tells a story.
10 delightful moments to experience in Karangahape Road this summer