You can't beat Auckland in the summer.
The whole region is abuzz and there is always something going on, especially with the long, warm summer evenings.
Tāmaki Makaurau promises to keep you entertained whatever your preference. To help inspire and delight, here are some highlights to plan for.
Music in Parks
Auckland Council's free summer concert series is back for its 45th season and promises to have you dancing all afternoon or evening long. The season kicks off with jazz and swing at the band rotunda in Auckland Domain on 14 January, but if jazz isn't your thing, then grab your cowboy boots and head to the Helensville event the following day for some good ole country music.
With a concert or two on every weekend, there is something to get you into the groove whatever your musical taste. Highlights include the popular Opera in the Park during Auckland Anniversary Weekend; Blues at Blockhouse Bay for a toe tapping Waitangi Weekend; and Kiwi Anthems on Saturday 11 March for some 80s reminiscing.
Check out the full season line-up on the Music in Parks website.
Movies in Parks
Chilled out evening summer entertainment for the whole whānau is covered with the Movies in Parks season. Grab a picnic or grab a bite onsite and settle into the beach chair or lounge out on the rug as the sun goes down and the stars come out.
From animated kids flicks to recent blockbusters, there is a bit of Hollywood magic available in parks across the region. Make sure to get to your favourite movie early as there will be pre-show entertainment to enjoy and
Check out the full programme of films on the Movies in Parks website.
Explore outdoor art trails
Plan your own artistic journey around Auckland with our public art website. There are more than 400 public artworks spread across the region, and there's no better time than summer to put on your walking shoes, grab your camera and see how many you can visit.
To get started, check out this public art tour around central Auckland.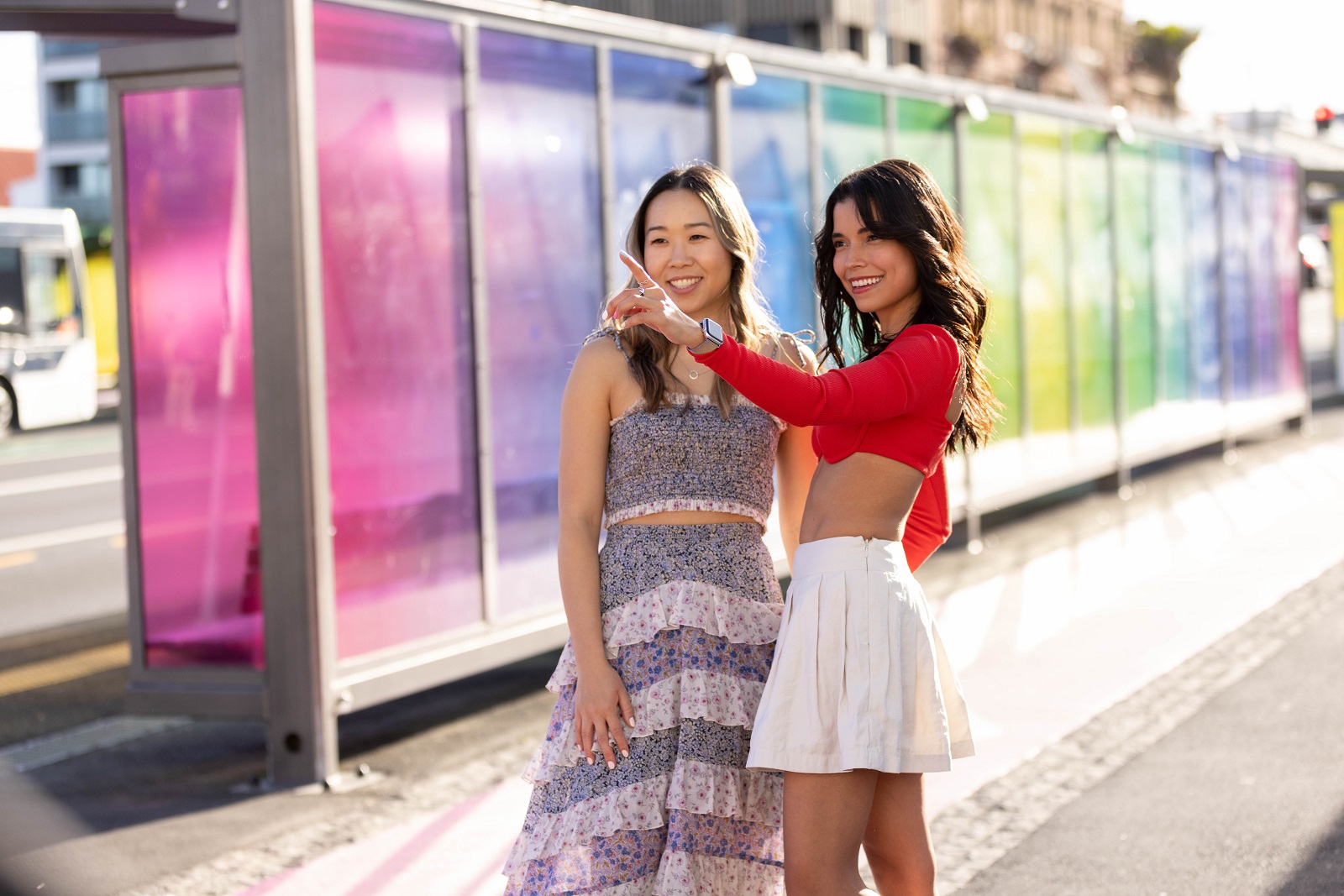 Don't let grey skies spoil your summer
Across our region, there's plenty going on indoors to keep you busy whatever the weather. Don't let grey skies and rain stop you from exploring what Auckland has to offer this summer.
Discover what's on at Auckland's museums and galleries this summer, drop into your local library, or unwind at your nearest leisure centre or indoor pool.
Big events back on the cards
Not only are there great free ways of enjoying the magic of an Auckland summer, but also big events are back and better than ever before. From arts and cultural festivals to sporting spectaculars, Tāmaki Makaurau has a huge range of world-class events calling.
This includes great sporting events like the ASB Classic returning in early January after two years; the Football Ferns taking on the might of the World Cup Champions the USA on 21 January and the Play-Off Tournament in mid-February that will see ten teams compete for the final three qualifying spots for the FIFA Women's World Cup 2023.
For music lovers there is Red Hot Chilli Peppers with Post Malone on 21 January, Elton John's global 'Farewell Yellow Brick Road' tour over Auckland Anniversary weekend, Ed Sheeran, and music festivals like Plane Sailing on 6 January and Laneway at Western Springs on Auckland Anniversary Day.
To find your favourite options, visit the Tātaki Auckland Unlimited events page.