You're invited to an amazing summer in Auckland, packed with picnics, blue skies, parks, beaches, adventure and fun.
Throughout the summer, make the most of Auckland's new and reimagined city centre spaces, explore public art trails, visit our zoo, galleries and museums, and much more.
Explore outdoor art trails
Plan your own artistic journey around Auckland with our public art website. There are more than 400 public artworks spread across the region, and there's no better time than summer to put on your walking shoes, grab your camera and see how many you can visit.
To get started, check out this public art tour around central Auckland.
Also on this summer, the 8th Sculpture in the Gardens exhibition returns to Auckland Botanic Gardens. 20 artworks from Aotearoa New Zealand artists have been selected to be shown throughout the expansive gardens over the summer period from 11 December through to 3 April 2022.
Don't let grey skies spoil your summer
Across our region, there's plenty going on indoors to keep you busy whatever the weather. Don't let grey skies and rain stop you from exploring what Auckland has to offer this summer.
Discover what's on at Auckland's museums and galleries this summer, drop into your local library, or unwind at your nearest leisure centre or indoor pool.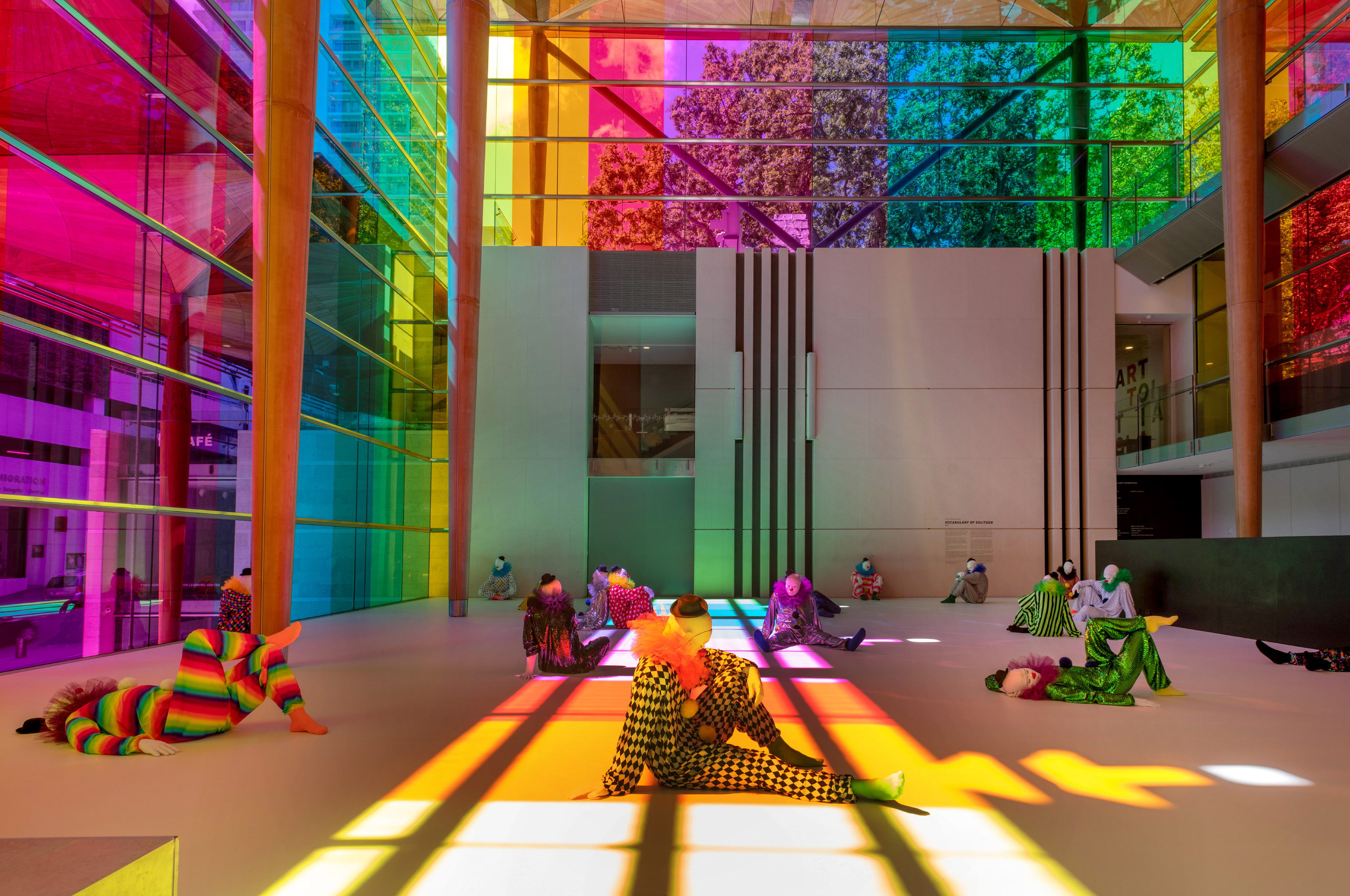 Make the most of Auckland's downtown
Take a stroll along the waterfront and discover what's changed since you last visited. Grab an ice cream and discover ten awe-inspiring things on Auckland's waterfront - some weren't even here last summer, and some have been here for more than a century. Your walking shoes are calling.
Top 10 things to discover in our new downtown this summer
While you're down at the waterfront, let your kids' imaginations run wild with endless ways to play at Wynyard Quarter. From public art to parks, murals, basketball and fountains, there are heaps of ways to keep busy in the city.
8 fun ways for kids to play at Wynyard Quarter
And discover what's new where Queen Street meets the sea in our newly refreshed downtown and Queen Street areas.