Blessed with natural advantages, Auckland is a region made for outdoor adventures. Whether you're pitching a tent in one of our pristine regional parks, kayaking along one of our serene waterways, or dusting off your fishing rod and trying your luck, it's time to get outside and make the most of everything the city has to offer.
To get you started we've put together a list of 38 ways to enjoy the (truly great) outdoors in Auckland.
Get your heart racing at a pump track
A pump track is a bit like a small rollercoaster that you ride on. To try this popular craze head to Grey Lynn Park; Birkenhead Dirt Jump Park and Pump Track, Harrowglen Drive Playground and Bike Track in Northcross, Riverhead Pump Track, Mountain Bike Course in Forrest Hill, Olympic Park Velodrome in New Lynn and Woodhill Mountain Bike Park.
If you're looking for a more serious ride, mountain bikers should try the MTB skills park right next to the campground in Mangatāwhiri Valley at Hunua, plus trails of up to 20km graded from easy to difficult.
Explore more great mountain biking tracks this summer too.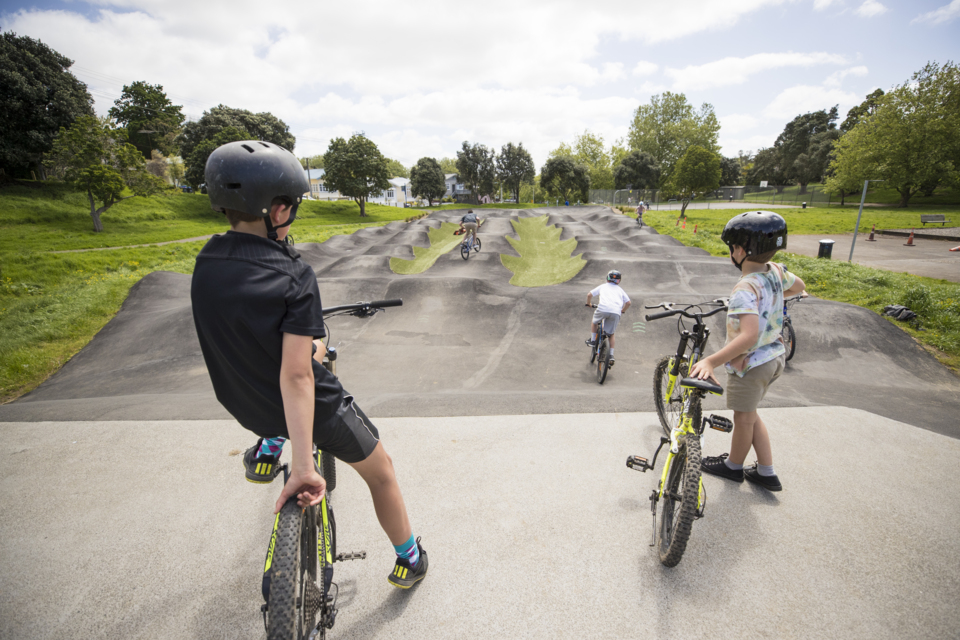 Pitch a tent in one of our regional parks
With 40 campgrounds and 26 Certified Self Contained vehicle parking locations in regional parks, there's plenty of opportunities to connect with nature this summer from the coast to the ranges.
Grab your surfboard and venture north to beautiful Te Ārai beach in Te Ārai Regional Park. Explore the regenerating forest in this secluded regional park.
If you fancy escaping for a beachside weekend within the Auckland region, there's Duder Regional Park in south-east Auckland. Head north for a truly Kiwi family holiday at one of the camping sites at Whangateau Holiday Park and enjoy safe swimming and some of the best estuary snorkelling in the country.
If you're looking for a great spot for family camping, Ōmana Cliff Top campground in Ōmana Regional Park with its wonderful views may be just the ticket. Playgrounds, a skate park and the Beachland-Maraetai walkway are right there.
Make the most of your summer by reading our list of 10 cool things to do in our regional parks.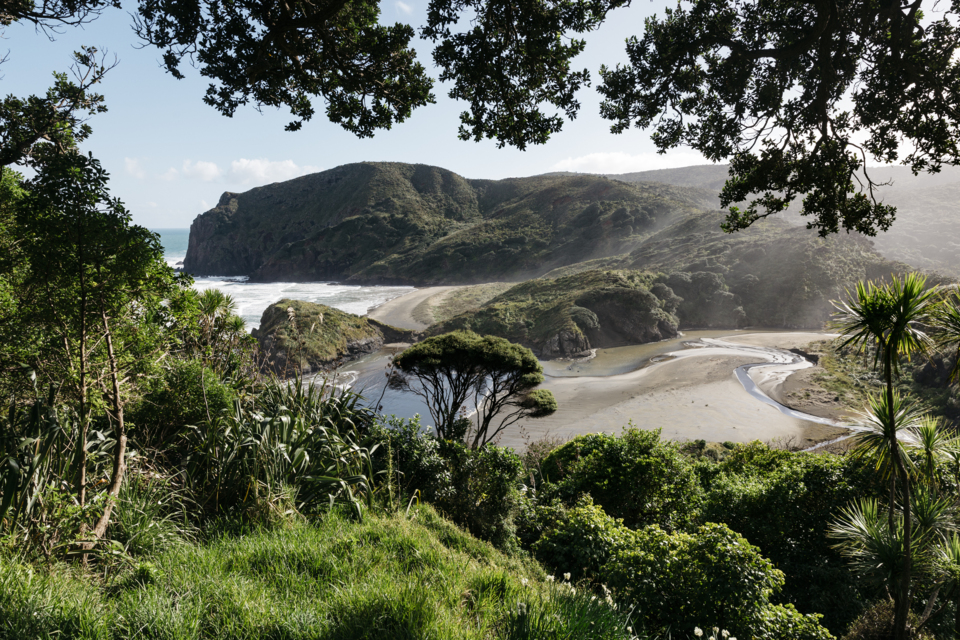 Try your luck at fishing
Dig out those old rods and rusty tackle box, head to a bridge or wharf and try your luck at some fishing. Cornwallis Wharf is good at high and low tide, with scenic views. Look for kahawai and trevally. Greenhithe Wharf has a wharf and a pontoon, with plentiful swimming options in summer. You may even catch some snapper.
Meanwhile, Murrays Bay Wharf is an especially scenic wharf and great fishing location. You could even catch a kingfish. Alternatively, try your luck under Auckland Harbour Bridge. You'll be rewarded with superb views across to Chelsea Sugar Factory, and plenty of activity going on to keep the kids entertained while you fish. There's even a cafe or two nearby.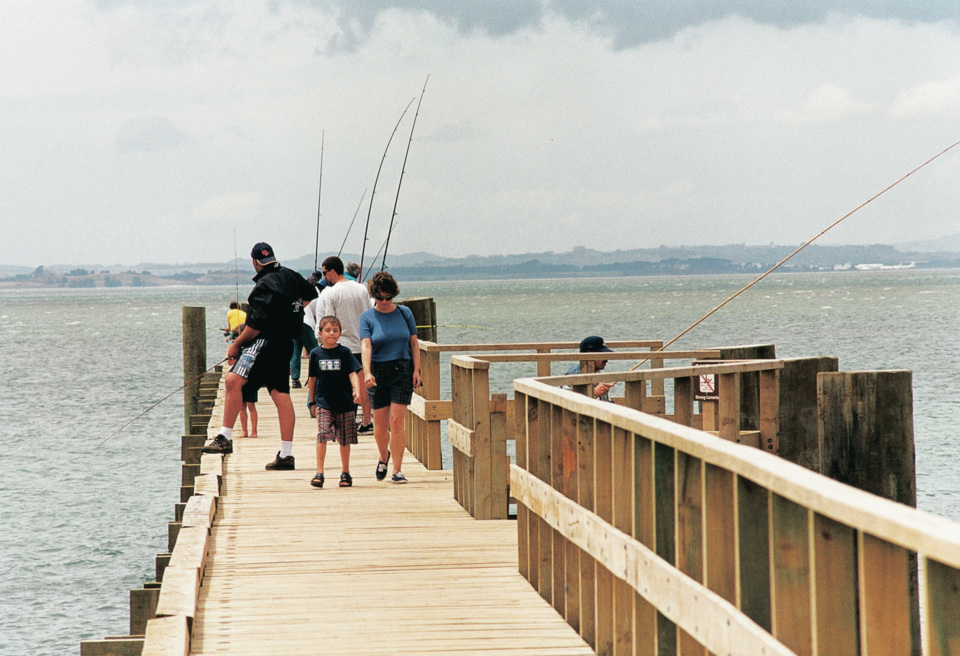 Kayak on one of our beautiful waterways
A fun activity for the whole family kayaking can be as adventurous as you like. Throw the kayak on the roof rack or hire one locally and paddle down Puhoi River as it meanders 8km from Puhoi to Wenderholm.
At Mission Bay you can hire a kayak or paddleboard for an hour and check out your skills on the water, or take off on an adventure to Rangitoto or Browns Island. Or pack a picnic and the frisbee and take the older kids to Judges Bay in Parnell to swim out to the pontoons and bomb off the jetty at high tide. Over summer you can often hire kayaks and paddleboards here.
Take a look at our pick of the best kayaking spots for beginners, or explore the best boogie boarding spots in Auckland.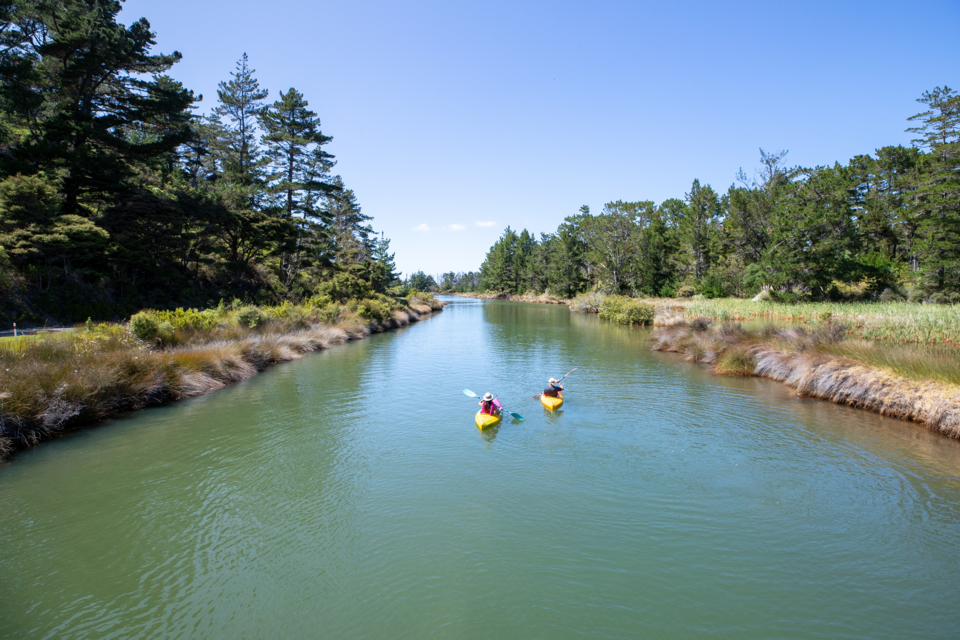 Get wet at an outdoor pool or splashpad
Perfect for all ages, the Moana-Nui-ā-Kiwa Pool leisure centre has indoor and outdoor pools, a bombing pool and a splashpad, while Ōtāhuhu Pool and Leisure Centre's water playground has colourful flower-shaped fountains and a tipping bucket that looks like a giant water wheel.
Auckland's first splashpad at Potters Park operates daily and is great fun for children of all ages. There's also a well-equipped playground, the smallest piece of art in a park (John Radford's tiny villa sculpture) and the largest (Ronnie Van Hout's Boy Walking). It's a day out for the whole family at Pt Erin Pools, a large, 33-metre, walk-in, beach-style pool. Jump or slide off diving boards into the diving pool, or hire tubes to float around on, then relax and warm up in the 35-degree family spa.
Take your young family to the Grey Lynn Paddling Pool right next to the playground in Grey Lynn Park. With a maximum depth of 75cm, it's ideal for toddlers and young children who can't swim. Part of the Birkenhead Pool and Leisure Centre, the six-lane, 33.3-metre, outdoor heated Birkenhead Pool is even open mid-winter. Alternatively, tackle the rock-climbing wall instead.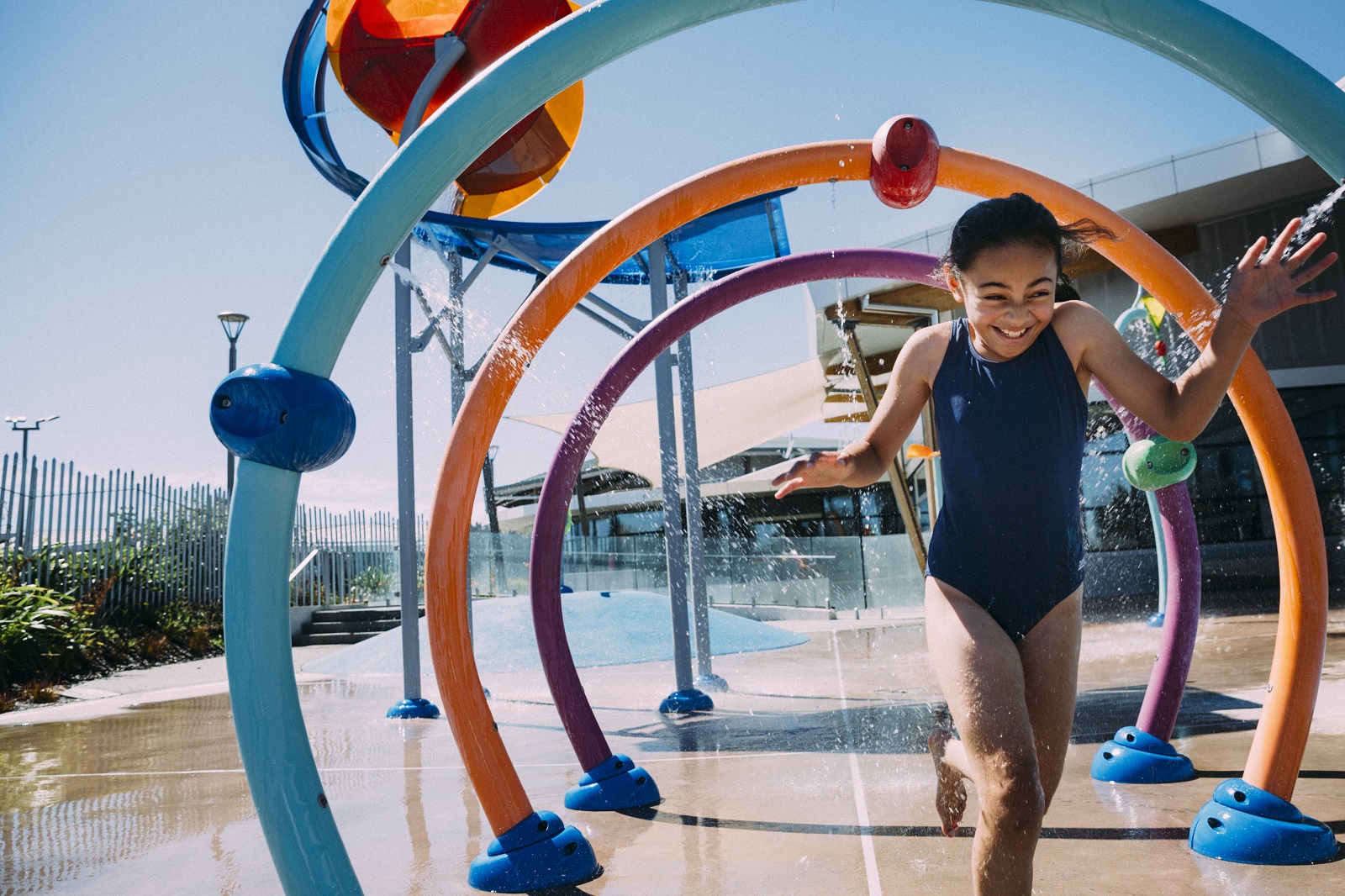 Head across town to try a new playground
Ready for a change of scene? Here's an idea: pack a picnic and take the kids on a playground discovery adventure. Try Myers Park, Western Springs, Tui Glen Reserve, Western Park and Tōtara Park. Te Māra Hūpara Playground in Ōwairaka is built with natural materials and inspired by traditional Māori games and play artefacts.
New playgrounds include Kopupaka Playground in Westgate (a former strawberry field with a great line-up of slides, swings, spinners, balancing and climbing fixtures and a flying fox) the ecology-themed Te Wai Ōrea Lakeside Park in Western Springs and the Aronia Park rainbow playground in Manurewa's Goodwood Heights.
Planning a fun day out? Take a look at our ideas for a family fun-packed day in west Auckland and a day out in Devonport and the central city.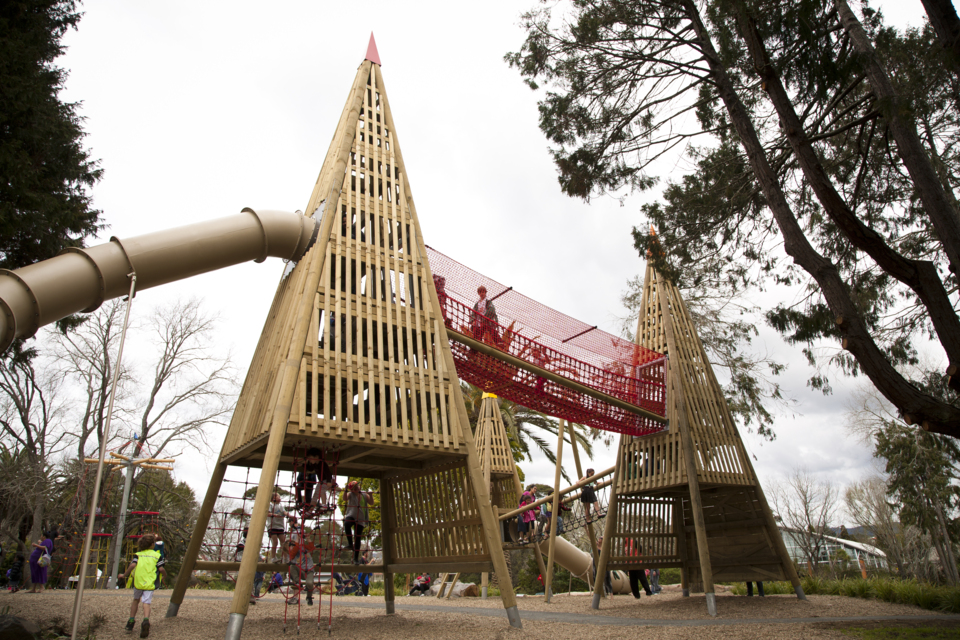 See some of the city's best views by bike
Grab your bikes and a picnic for a family day out on the Beachlands to Maraetai cycleway along the beautiful Pōhutukawa Coast. Enjoy stunning vistas wherever you look. Along the Te Atatū-to-City Path, cyclists enjoy the views of the Whau River, Motu Manawa / Pollen Island Marine Reserve, Rangitoto Island and the Harbour Bridge.
Meanwhile, the appealingly flat Pakuranga Rotary Path takes you around the Tāmaki Estuary with stunning views as well as plenty of places to stop for a picnic along the way.
Check out our pick of the best Auckland parks to visit on your bike.